There were many pleasant surprises that stole the spotlight in Edmonton during the 2016-17 season. Dynamic duo Oscar Klefbom and Adam Larsson, Cam Talbot's superhuman ability to stop pucks and Connor McDavid's electrifying play took over all of center stage; but perhaps the most quiet and underrated of the bunch has to be the emergence of Anton Slepyshev.
Slepyshev's 2016-17 Season
The 22-year-old Russian performed well during playoffs and held his own as an energetic, utility player in the bottom six.
Last season, Slepyshev managed 10 points in 41 games with 55 shots on goal. His shooting percentage was at 7.3 and he averaged 11:07 of ice time. His possession stats were not outstanding as he was at 45.9 percent at the end of the year.
Come the playoffs, he began to show a little more. In 12 contests he scored three times and had 16 shots on goal. His ice time increased to 11:21. Most impressively though, his shooting percentage skyrocketed to 18.8.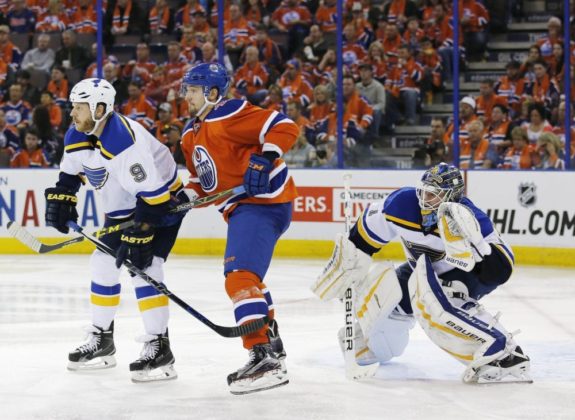 Slepyshev is a legitimate NHL player. There is no disputing that. His 31 points in 58 career AHL games proves he doesn't need another stint with the Bakersfield Condors. He has offensive ability and is ready for prime time in the big league.
What Type of Player is Slepyshev?
It all boils down to what Slepyshev is destined to become. The answer to that is still unclear, but there is enough evidence to suggest he very well can handle a role as a top-nine winger. We have seen signs of that in 2016-17. He certainly has promising potential.
Slepyshev is a player with an intriguing skill set. He has great size, incredible speed, a heavy shot and tremendous work ethic. His versatility is an asset, as he can move up and down the lineup wherever needed. The valuable tools are there; he just has to put it all together and maintain a high level of play for extended periods of time.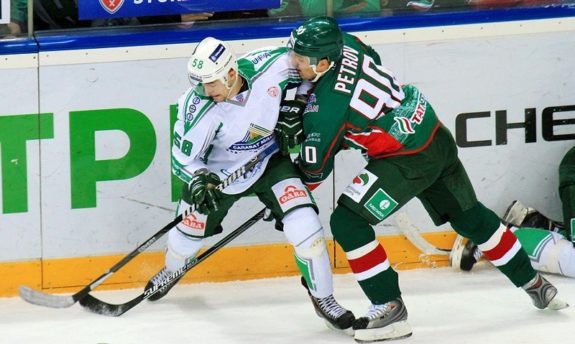 The issue with Slepyshev is consistency. At times he is unnoticeable. He hasn't been able to bring enough to the table that can justify him in a more prominent role. That could change this season if Todd McLellan decides to give more responsibility to the young winger.
Another red flag is his offensive output. He gets plenty of scoring chances and produces enough shots on goal to be effective. The problem is he has been unable to score on a consistent basis. That must improve if he wants to solidify a spot in the top nine.
Where Will He Slot in This Season?
Having said that, Slepyshev can still make for a solid fourth-line winger. He has shown he is more than capable of being a reliable depth forward for the Oilers. Such a role might suit him well in the long run if he cannot learn how to capitalize on chances and reach his potential.
It is more than likely that Slepyshev will slot into the fourth line with Zack Kassian and Mark Letestu to start the season. The opportunity to claim a role on the third line will be there for the taking.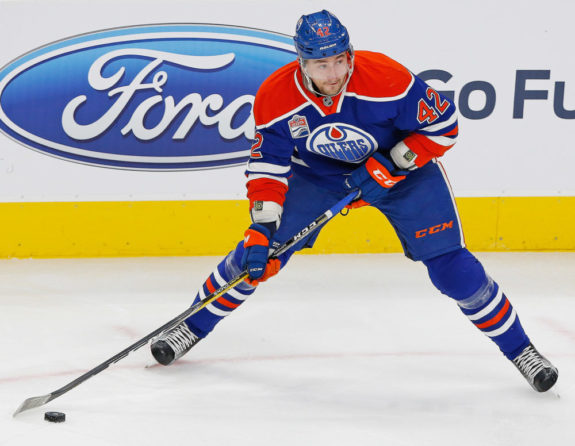 That is assuming Peter Chiarelli resists the temptation to sign a veteran like Jaromir Jagr or Jarome Iginla. Truth be told, the Oilers are better off giving the younger, faster players extra minutes and allowing them to grow and develop this year.
There will be no shortage of competition at the Edmonton Oilers' training camp in September. Drake Caggiula, Jussi Jokinen, Ryan Strome and Kassian will all be vying for increased minutes on the second and third lines. Slepyshev will have his work cut out for him.
21 year old hailing from Leduc, Alberta. Over 16 years of hockey experience and once upon a time, played at a high level.