According to a recent article by Craig Custance of the Athletic, a survey of 21 anonymous NHL agents suggests that more than one NHL agent believes the Edmonton Oilers need to make another big move. In fact, one agent suggests the team could be in jeopardy of losing Connor McDavid if they don't make another consequential change and quickly.
The question in the survey asked, "Which franchise still needs to make a significant move?". The top three answers were the Boston Bruins, Tampa Bay Lightning and… you guessed it, the Edmonton Oilers.
There are a few interesting things worth noting about the survey, but also a potential reason to ask how much the survey actually represents the general NHL public and how accurate these agents might be when it comes to the pulse of the NHL, the Oilers and, specifically, McDavid?
What the Agent Said About McDavid
I covered the results of this survey in my daily rumors post, but I'll put the quote here again just in case this is the first time our readers are seeing this. The anonymous agent who suggested the Oilers could lose McDavid said the following:
"Edmonton. With the two core players they have, they have to get better faster or they're going to run into a problem. Buffalo, you could say the same thing. If they don't get better, how much longer will (Jack) Eichel and (Connor) McDavid want to wait?"

source – 'NHL agent survey: 21 reps talk star trades, bubble standouts, offseason winners' Craig Custance – The Athletic – 11/13/2020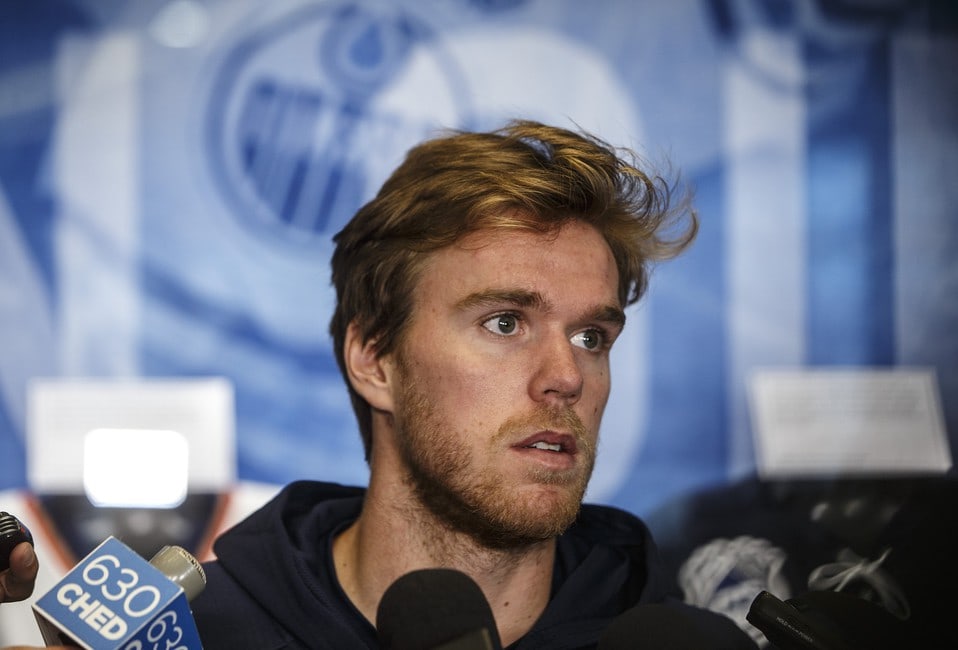 First things first. While the agent didn't come right out and say he believes McDavid will request a trade, he is hinting at the superstar center growing impatient if the Oilers don't start winning. This isn't the first time Oilers fans will have heard this. He also seems to suggest this isn't an exclusive situation to the Oilers. Other teams might be in a similar situation, namely the Buffalo Sabres who haven't won in forever and have a competitive Jack Eichel showing more patience than a lot of players might.
In Buffalo, the Sabres did their significant move when they added Taylor Hall. It could be why they ranked 13th on this list.
Why This Agent Likely Isn't Accurate
Of course, if the Oilers don't make the playoffs and things go sideways in a hurry, it's fair to say a competitive player like McDavid may grow frustrated. That said, there are more than few good reasons to believe this agent is reading the market incorrectly.
First, the Oilers are a pretty good team, both on paper and in practice. They got bounced from the play-ins by a Chicago Blackhawks team that outplayed them for four games. That said, Edmonton is not as bad as that team suggests and most believe the Oilers will be contenders and one of the better regulation teams next season.
Second, the Oilers feel they're better than they were last season. They were also ranked in that survey as a team who had a strong offseason and they made astute signings with little money on players that could produce decent results.
Third, unlike Boston and Tampa, the Oilers aren't in any huge cap crunch like Tampa (yes, I understand the Oilers are over the cap) and they did add multiple pieces, whereas the Bruins have lost big names and done very little after doing so.
Fourth, the moves the Oilers did make have McDavid's and, for that matter, Leon Draisaitl's fingerprints all over them.
Related: Prospects News & Rumors: Holloway, Michigan Wolverines & Poirier
McDavid and Draisaitl Approve This Message
Tyson Barrie is no slouch. There's debate about his effectiveness on both ends of the ice, but when talking about the Barrie addition in context with a conversation about McDavid, there's one thing we know. McDavid likes the add.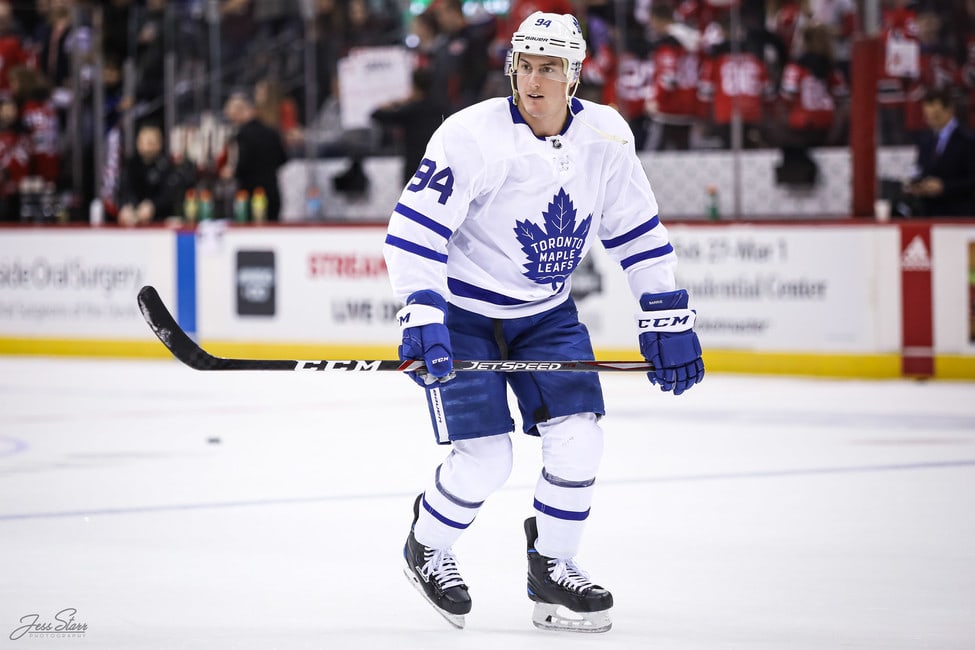 Barrie said that McDavid called him and tried to sell the defenseman on coming to the team and joining their power play. From Barrie's comments, his decision was already made, but to know that McDavid specifically wanted him in Edmonton meant a lot. The point is, McDavid wants to win with the Oilers and he's doing his part to improve the team.
Leon Draisaitl is also a big star who got the player he wanted in Dominik Kahun. Two long-time friends, Draisaitl has pitched for the Oilers to add Kahun for a while, his wish finally coming true this offseason. One could argue he doesn't do that if he's thinking about bailing.
Oilers Still Have Time
It's a valid argument to suggest the Oilers missed on some of the items on their to-do list. They wanted to improve their goaltending and didn't. They didn't make vast improvements to the blue line since Barrie effectively replaces an injured Oscar Klefbom. Edmonton didn't add a top-six winger unless Kahun knocks it out of the park. That said, are the holes in the Oilers roster big enough to assume this team will struggle? No.
And, if it makes this agent feel any better, there's plenty of time before the season starts and Holland is planning on leaving room so he can tinker with this roster. There's likely no significant move coming, but we're not sure exactly what this anonymous agent believed the Oilers could do? To get a huge piece, the Oilers would have to move a huge piece.
Next: NHL Rumors: Oilers, Maple Leafs, Red Wings, Rangers, More
---
---