For the first time in four years the Edmonton Oilers do not enter the NHL Entry Draft having the first overall pick.
They were no doubt hoping to be picking even later and coming off a playoff berth, but instead they come in with the No.7 overall pick.
GM Craig MacTavish has a long list of off-season needs to address and prioritize and one of his first duties is that of the draft.
By all accounts the 2013 edition should be a deep draft and a potential future star available at the 7th pick.
Here's a look at a few options where the Oilers could go with their selection.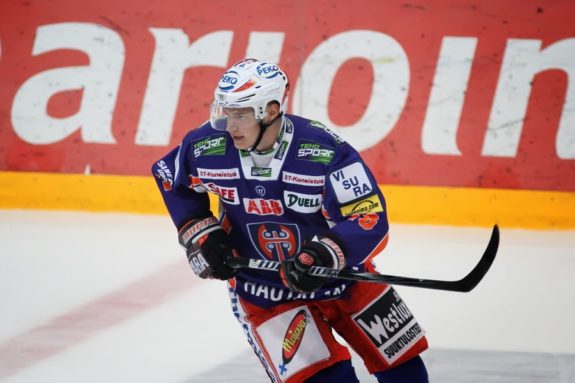 Aleksander Barkov, C, Tappara (Finland)
A long shot that he's available at #7, but then stranger things have happened. He possesses the combination of size, skill and physical play that all teams covet. He would be an ideal fit to the Oilers top six group and bring a power forward element they do not have.
Barkov is expected to go within the first five picks so it appears unlikely he would fall to the Oilers at seventh. If Edmonton identifies him as the target they want, they have to look at trading up to make it happen.
Darnell Nurse, D, Sault Ste. Marie (OHL)
A big, physical defender who can skate, Nurse is a future top pairing shutdown defender. He's athletic, plays with an edge and has continued to impress with each viewing. He also has an underrated offensive game and makes a good first pass.
Could be a future top pairing with Justin Schultz. He is expected to go in the 5-8 range.
Sean Monahan, C, Ottawa (OHL)
Another forward who may or may not be available at #7, Monahan is one of the more polished prospects in the draft and the best two way centre available. He has good size, plays all three zones well and has many intangibles and leadership qualities that make him an attractive commodity.
Would look good slotted in as either the #2 or #3 centre for the Oilers long term. Projected to go in the 4-7 range.
Nikita Zadorov, D, London (OHL)
If Nurse is unavailable, or if the Oilers aren't convinced about him, Zadorov is an excellent option. A mammoth defenceman who can skate and move the puck well, he is also a future top flight shutdown defenceman.
Positionally sound and likes to play physical, there has been some discrepancy about where he slots in, but he is generally projected to go anywhere from 7th – 15th.
#hockey Edmonton Oilers Draft Targets: Nikita Zadorov http://t.co/5CUU5ssSyu

— The Hockey Writers (@TheHockeyWriter) May 3, 2013
Trade the Pick
With a number of holes that need filling, MacTavish may hear an offer too good to pass up. If the Oilers trade down in the draft and can bring in an asset to help the lineup now and in the future, it may be worth looking at.
There are a number of players in the mid to late first round that will be available that the Oilers could have their eye on.
They could certainly target forwards such as London's Bo Horvat, Windsor's Kerby Rychel or Val d'Or's Anthony Mantha that would fill a need in the Oilers top nine and be the power forward they've been looking for. All of which could be available in the second half of the first round.
There will also be a number of talented defencemen available later, and while they may not be in the same category as a Jones or Nurse they are still veritable first round talents.
Names such as MODO's Robert Hagg, Prince Albert's Josh Morrissey or Seattle's Shea Theodore could still be on the board.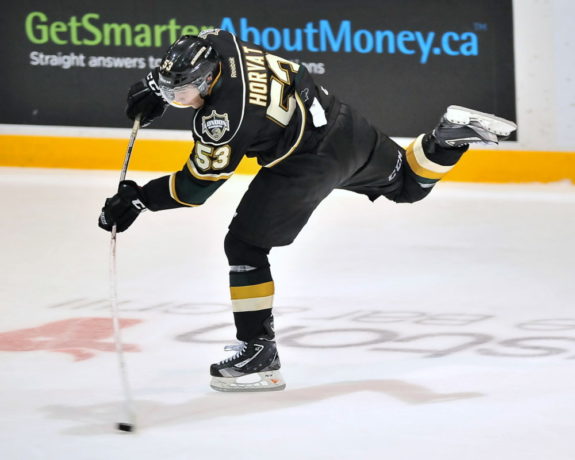 They could also trade the #7 pick and give up a first round pick all together if they find a trade partner that has what they're looking for. Similar to the Carolina Hurricanes last season who targeted Jordan Staal and gave up their top ten pick among other pieces to land him.
If there were a defenceman or top six forward the Oilers can identify that would be a core piece going forward it could be a worthwhile option. Trading away lottery draft picks is always a risky game, so MacTavish and the Oilers will certainly want to do their homework.
A Look at the Next Couple of Rounds
A few players that the Oilers could target with their following selections that would be good fits if available.
*Note: The Oilers have two second round picks (acquired the second from the Ducks in the 2011 Andrew Cogliano deal) and no third (dealt to the Stars for Mark Fistric) or fourth (dealt to the Panthers for Jerred Smithson) round picks
Ryan Hartman (Plymouth, OHL): May be a long shot to fall out of the first round and be there when the Oilers make their second pick, but would be a good fit for the Oilers.
He's a heart and soul player who can play up and down the lineup and has a solid two way game. A great skater who's gritty and can play with an edge, he would be ideal in the Oilers bottom six.
Ian McCoshen (Waterloo, USHL): Another player who could be a potential first rounder, but if he's available and the Oilers don't use the #7 pick on a defenceman, he could be a second round steal. The Waterloo defenceman has loads of potential, plays a good two way game and has been improving rapidly.
J.T. Compher (USA-18, NTDP): Gritty two way centre gets under opponents skin, has a great work ethic and high hockey IQ. Could be available with their second pick and could slot into the #3 centre spot long term.
Tristan Jarry (Edmonton, WHL): The Oilers need goaltending depth in their system and don't have much behind Devan Dubnyk at the moment. Their second pick in the second round could be an ideal time to look at a goaltender. Assuming Jarry is still available he would represent an upgrade in the Oilers system.
Bogdan Yakimov (Russia): A big bodied two way centre, the Russian forward is effective at both ends of the ice. He's the type of big, physical centre teams look for and with the "Russian factor" could still be there when the Oilers make their third selection.
Ryan Kujawinski (Kingston, OHL): Projected to go in the late third to early fourth round he may not be around as the next pick the Oilers have after the second round is their fifth round selection. However if the Oilers acquire a mid round pick in the meantime or he's still available at #128, he would be a good fit. 
A big power forward who is a strong skater, can shoot the puck and works hard. Biggest downfall is his lack of consistency.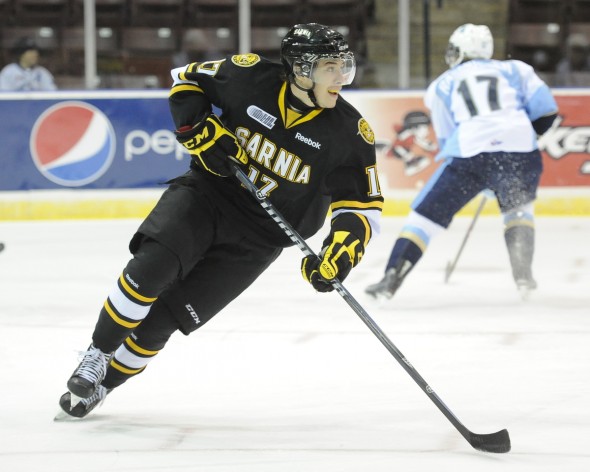 ****
The NHL Entry Draft is one that can be unpredictable to say the least. Many teams go in with a plan, but more often than not rely on Plan B or C when someone goes off the board.
The Oilers have a number of needs to fill and will attack the draft with those needs in mind, combined with the best player available at their given selection.
All players mentioned would fill a need and be a fit for one reason or another. However, as with most years, someone will throw a wrench in everyone's well laid plans and then it's anyone's guess.
______________________________________________
Follow Carl on twitter @maloney3383 and Google+ for more articles.