The Edmonton Oilers closed out their 2017-18 season with over $8.5 million in unused cap space. General manager Peter Chiarelli tried to be proactive in the summer of 2017 by trading winger Jordan Eberle and his $6 million cap hit in exchange for Ryan Strome and his $2.5 million cap hit. The move was designed to save the Oilers some cap space which was later supposed to be reinvested in one or more key trade deadline acquisitions.
The problem with Chiarelli's plan was that he stripped the Edmonton roster of so much talent that his team wasn't even close to being in contention for the playoffs once the trade deadline rolled around. Unfortunately, the general manager's failed projections meant that the $8.5 million in cap space, along with the final year benefiting from having Connor McDavid on an entry-level contract, ended up being wasted.
Salary Cap Crunch
With McDavid's cap number jumping up to $12.5 million in 2018-19 combined with Leon Draisaitl's existing $8.5 million annual charge, the Oilers will be in tough to put a competitive cap-compliant roster on the ice each season. The scouting staff will have their work cut out for them – both at the amateur and professional levels.
The Oilers will need to consistently draft and develop so that they can add new young players to their roster as their older players become too expensive to keep. The professional scouting staff, meanwhile, will need to successfully identify talented players who have either been overlooked or weren't given an opportunity at the NHL level in the past and who can also be signed to near NHL minimum deals.
Here's a look at a few cap-friendly free agent options that the Oilers would be wise to target this offseason.
Matthew Peca (C)
A small centre with speed to burn, Matthew Peca is scheduled to become an unrestricted free agent at the age of 25. The 5-foot-9 forward finished third on the AHL's Syracuse Crunch in scoring with 46 points and leads the entire league in playoff scoring with nine points through five games to date.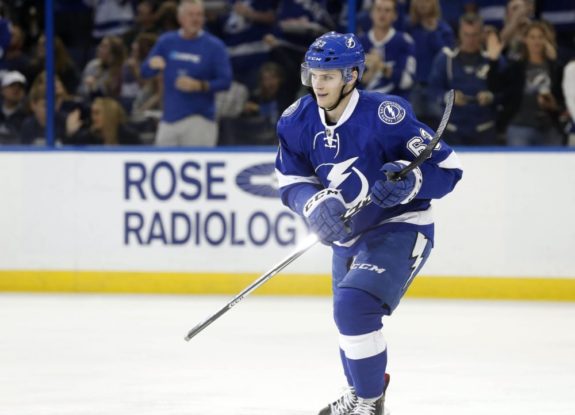 The third-year pro was originally a seventh-round selection by the Tampa Bay Lightning in 2011 and has since appeared in 20 games with the club that drafted him. The biggest knock on Peca is his lack of size but he has excellent speed and offensive instincts to go along with a strong pedigree in the faceoff circle. The Ontario native is more playmaker than goal-scorer but has increased his shot totals in each of his three minor league seasons. Peca has the wheels to push the pace but has yet to get a real opportunity to show his stuff at the NHL level.
Austin Czarnik (C/RW)
Originally signed by the Boston Bruins as an undrafted free agent out of Miami University (Ohio), Austin Czarnik has done nothing but improve since turning pro. The 25-year-old winger has increased his points-per-game ratio in the AHL during each of the past three seasons and has earned an extended NHL audition come October.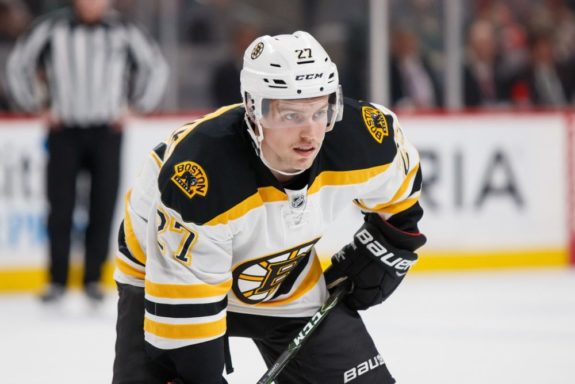 Czarnik paced the Providence Bruins with 69 points in 64 games and finished third overall in the AHL's scoring race. Another 5-foot-9 forward, the Michigan native doesn't let his lack of size deter his play in any way. The former Redhawks captain displays good hockey sense and is tenacious on the puck. Czarnik can play both centre and wing positions, can play key roles on both special teams, and is known for being solid on the forecheck. The versatile forward may not be a regular top-line player at the NHL level but his skill set should make him a valuable commodity lower in the lineup who can also move up in spot duty.
Rocco Grimaldi (C/RW)
The 33rd overall pick in the 2011 NHL draft, Rocco Grimaldi has yet to establish himself as a full-time big league player despite once being labelled as one of the most skilled prospects of his draft class. The skill is still evident but the diminutive forward's development has taken a bit longer than originally anticipated.
Standing at 5-foot-6, Grimaldi has fought for every inch in his career. The California native has appeared in 37 NHL games between the Florida Panthers and Colorado Avalanche and has registered 10 points during that time. The 25-year-old scored 31 goals in the AHL for the San Antonio Rampage during the 2016-17 season and has been a consistent offensive threat at that level. Grimaldi isn't afraid to go to the net and has been a durable player throughout his career. He can keep up with the pace but the question remains if he can withstand the rigors of the NHL game.
Chris Terry (LW/RW)
Chris Terry has 152 games of NHL experience on his resume but has spent the majority of the past two seasons in the AHL as a part of the Montreal Canadiens organization. At 29 years of age, Terry is a bit older than most of the players on this list but he's coming off the most productive AHL campaign of his career after leading the league with 71 points.
The winger has scored 25 or more goals four times at the AHL level but his offence hasn't yet been able to translate to the NHL. The biggest knock on Terry is his skating ability which, admittedly, could be a problem if he were asked to play with a centre like McDavid in Edmonton. Terry does, however, have a knack for finding open ice in the offensive zone and is able to get his shot off quickly. The Ontario native finished third in the AHL in shots on goal and second in goals scored this past season.
Although Terry has previously spent some time in the NHL, it has mostly been in a bottom-six or checking line role. The scoring prowess is obviously there and perhaps, with the right opportunity, the winger could cement his place in an NHL lineup on a team-friendly cap hit.
Chris DiDomenico (C/RW)
Chris DiDomenico took an unconventional path as he made his NHL debut with the Ottawa Senators in 2016-17 after spending five years plying his trade in the Italian and Swiss leagues. The 29-year-old is a former Toronto Maple Leafs draft pick who has excellent hockey sense but lacks high-end skating ability. The 5-foot-11 forward did not look out of place when given a chance in the NHL this past season but he needs to play on a skill line to be effective.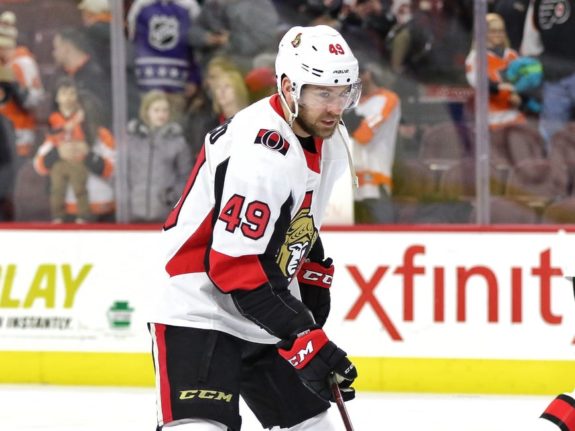 The former World Juniors star could be an ideal stopgap option for the Oilers while they wait for youngsters like Kailer Yamamoto to adapt to the pro game with the Bakersfield Condors. DiDomenico's hockey IQ could help him click with a superstar like McDavid or Draisaitl while also providing a new look on the man advantage as he is a bit of a power play specialist.