The Edmonton Oilers have made a lot of noise in the hockey world recently.
They made official what we all knew was inevitable, and that was making Connor McDavid an Edmonton Oiler.
They addressed their goaltending need in dealing for Cam Talbot, and added depth to the blueline in newcomers Griffin Reinhart and Eric Gryba.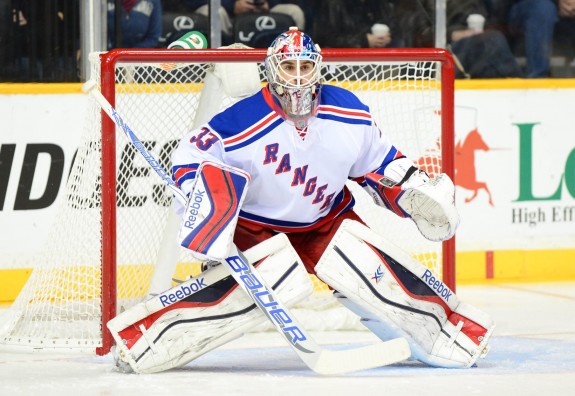 The question is, did they do enough to be comfortable entering next season with the group as is?
Not even close.
They did address some needs, most importantly by adding Talbot to the mix, but there are still a lot of holes that Peter Chiarelli will be looking to address.
1. Top Pairing Defenseman
The additions of Reinhart and Gryba help, and they certainly bring size and toughness, an area the Oilers sorely lack in. Neither though, are a top pairing defenseman. In fact the Oilers do not have one, either a No.1 or a No.2 guy.
Oscar Klefbom and Justin Schultz, who will be the top pairing currently, are a solid second pairing on a good team. Past that they have a number of legitimate NHL defensemen, however most of them slot in somewhere in the 4-6 range on the depth chart.
While this is clearly the top priority, it may not be something they can address through free agency. There is not a true No. 1 guy on the open market.
Mike Green is arguably the top player on the list and certainly capable of logging big minutes, but he is more of a complimentary player. While he would be the Oilers top guy if he were added to the roster, the concern is how much you would have to overpay to get him.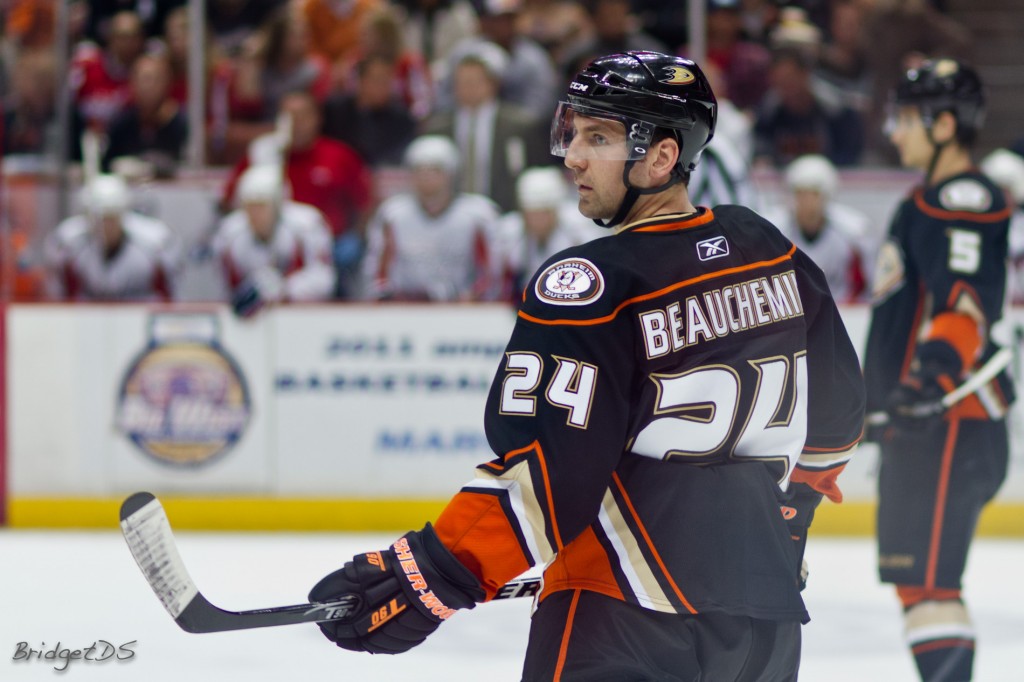 Other names include Francois Beauchemin, Paul Martin, Andrej Sekera and Cody Franson. Beauchemin or Martin would be a good fit as a veteran presence and a mentor to some of the younger defensemen, however term could be an issue as you wouldn't want to give either of them too many years (see Andrew Ference contract). You can add Johnny Oduya to that category as well.
Franson and Sekera are younger and bring a power play presence as well, both with a big shot from the point. A similar argument though with both players, they are not bona fide top pairing players, but really good second pairing guys.
However they are still vast improvements to what the Oilers have and the key would be if they could sign one at a reasonable rate. If that is the case, either would be a plus on the blueline.
2. Third Line Centre
It looks as though the top two centre spots will be occupied for the next decade, or so the Oilers hope, with Connor McDavid and Ryan Nugent-Hopkins.
The key now is to insulate them as best they can, and that means an experienced centre that plays two ways and can take faceoffs. The Oilers currently have Anton Lander and Leon Draisaitl on the depth chart, however starting the year with your three top centres all in their early twenties or younger is not ideal.
Boyd Gordon slots in on the fourth line, and he is one of the best in the league there, but ideally you want him to stay there.
Options in free agency include Antoine Vermette as the top option, although not realistic for Edmonton, as he will want more money and likely not satisfied with third line minutes.
Mike Richards is an interesting option as it looks like the Oilers have already expressed interest in him. Yes his declining production is an issue, however he brings experience, leadership and certainly can play a two way game. No one is going to give him money like his previous contract, so if Edmonton could get him for a lower rate, he may be a good fit.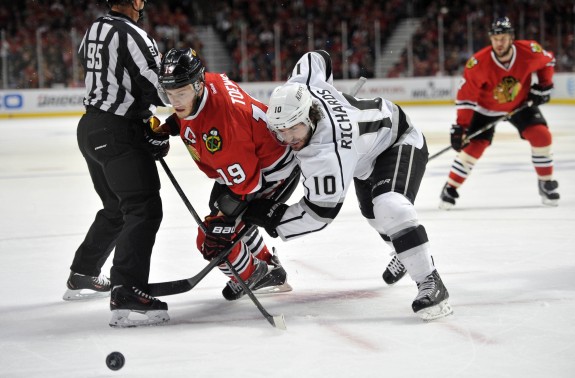 Another under the radar name could be Mike Santorelli. He's shown in past stops like Vancouver and Toronto to be a solid two way depth player and someone who can earn the coaches trust. Could be a fit on the Oilers third line.
3. Grit and Toughness
The knock on the Oilers for the last number of years is that they are not tough enough to play against. Chiarelli has already taken strides in dealing for Reinhart and Gryba in that area, but they can still use more, especially up front.
Last season the Oilers fourth line of Matt Henricks, Boyd Gordon and Rob Klinkhammer did an admirable job and will be counted on to do so again. However they need more sandpaper in the top nine, from players that are logging more minutes.
The Oilers projected top nine look as follows (or some combination of):
Taylor Hall – Ryan Nugent-Hopkins – Jordan Eberle
Nail Yakupov – Connor McDavid – Teddy Purcell
Benoit Pouliot – Anton Lander – Iiro Pakarinen/Tyler Pitlick
Now, those won't necessarily be the line combinations, but you get the idea. There is definitely more room, especially on the third line for some size and toughness. Ideally with someone who could chip in a goal or two.
Players like Joel Ward or Matt Beleskey would look great in one of those spots, although both are coming off big years and may be looking for more money than what the Oilers will want to offer.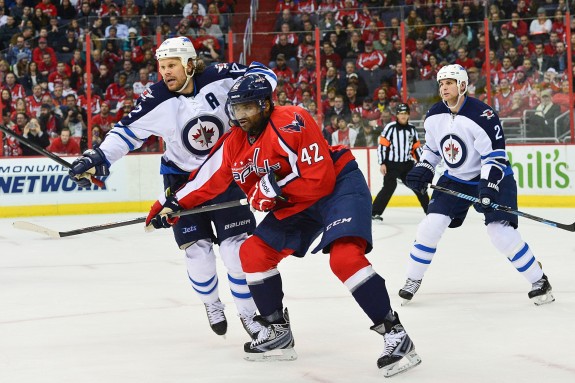 The type of player the Oilers need to add don't take the headlines and aren't generally sexy name, but they are a necessary ingredient of a winning team. The Oilers could use at least a couple depth players that provide some size, toughness and grit.
***
While the Oilers have a number of needs still and will look to address them through free agency, no one should be surprised if they do little either. Free agency is usually a time that teams significantly overpay and overvalue players.
If Chiarelli can sign someone he feels is fair value then he will obviously do so, but there is a better chance that he keeps looking to the trade route, at least to fix his bigger issues.
Carl covers the Edmonton Oilers for THW as well as providing additional prospect coverage. Follow him on twitter @carlTHW, connect on Facebook or contact at carl.maloney@hotmail.com for questions, comments or if you're interested in him writing for you.