With the news the Calgary Flames fired head coach Glen Gulutzan on Tuesday, many fans in Edmonton are once again asking how Oilers coach Todd McLellan still has a job. After all, the Flames were expected to finish lower in the standings than the Oilers when the season started and after having a better 2017-18 campaign, Calgary removed their bench boss anyway.
The answer to how McLellan is still running things might be simple. Perhaps the problem was not the coach but the misplaced expectations on a team that was never good enough to make a playoff run. It's a mistake the Oilers can't afford to make again.
What McLellan Can't Control
There are certain things a coach can and cannot do. Among the things he can't control is what roster players show up at camp to start a season. The General Manager builds a team in his best estimation will produce a contender and the coach is responsible for using those assets to create a winning formula. Could McLellan have done more? Perhaps. Was his team good enough? Not nearly.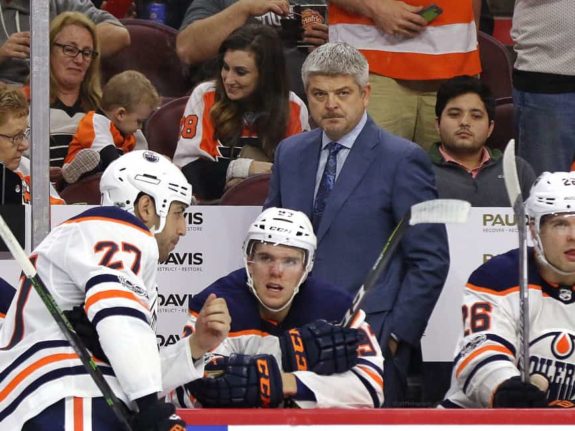 While the superstars were still in place, GM Peter Chiarelli removed much of what made the Oilers successful the season before. He traded Jordan Eberle for Ryan Strome but should have known Strome wasn't going to be more than a 15-goal and 35-point player. He removed the heart of the penalty kill by letting players like Anton Lander, Benoit Pouliot, David Desharnais and Tyler Pitlick leave for next to nothing, but worse, didn't replace them. He let rookies like Kailer Yamamoto start the season when a proven winger should have been starting in his place and his biggest acquisitions heading into the season were potential AHL players and tryout veterans who often couldn't keep up with the pace of the game.
The problem wasn't so much the specifics of any one of these decisions but the culmination of the approach and it left McLellan handcuffed.
A Hard Oilers' Lesson Learned?
The question is, has Chiarelli learned from this experience? Fans will rag on the man who traded Taylor Hall and Jordan Eberle, after first trading Tyler Seguin and Phil Kessel while running the Boston Bruins, and perhaps they should. That said, trades like this aren't likely to happen every year. What will come up is the ability to assess what you actually have on your roster and recognize the need to fill positions and areas where the team is weak, often using players that aren't big-ticket items to serve an essential role.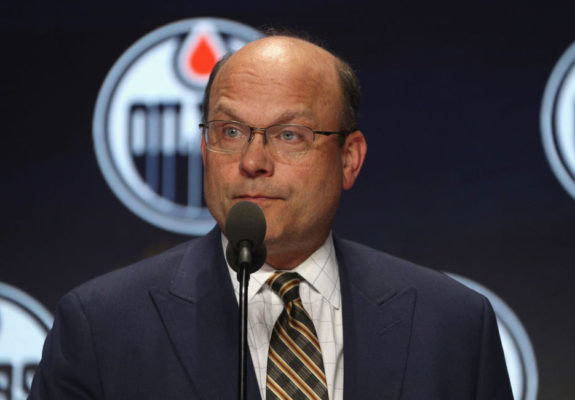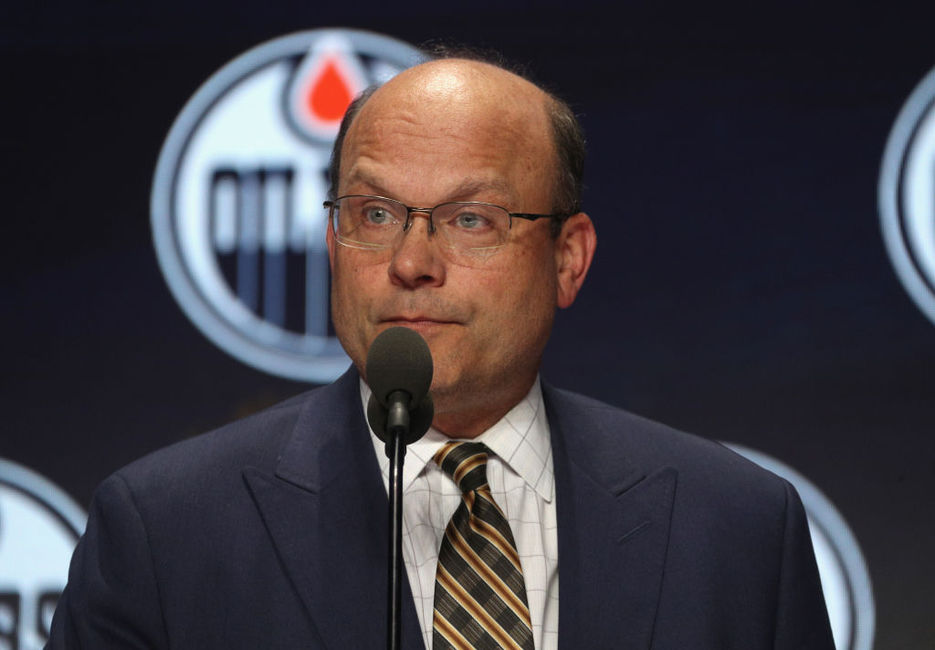 Edmonton's season failed on the back of a poor power play, an abysmal penalty kill and a lack of scoring depth that made deciding where to deploy the roster tricky. The mistake was Chiarelli believed the players he'd assigned to fill those roles were good enough and they weren't. He overestimated their ability to regularly produce and it cost the team the season. Can Chiarelli look at what happened this year and make the corrections needed?
Related: The Milan Lucic Effect
Oilers 2018-19 Expectations
Edmonton should be able to rely on certain names and not worry. Connor McDavid and Leon Draisaitl should be good for 165-190 points every season so there's little to fret over in that regard. If the team keeps Nugent-Hopkins, 40-60 points is likely a given. Oscar Klefbom and Adam Larsson are steady big-minute players and Kris Russell and Darnell Nurse will play a solid three and four spot. This is where the bulk of Edmonton's money is tied up but it's also where there's little to no doubt about production. Offense from the blue line might be questionable, but it appears Edmonton realizes this.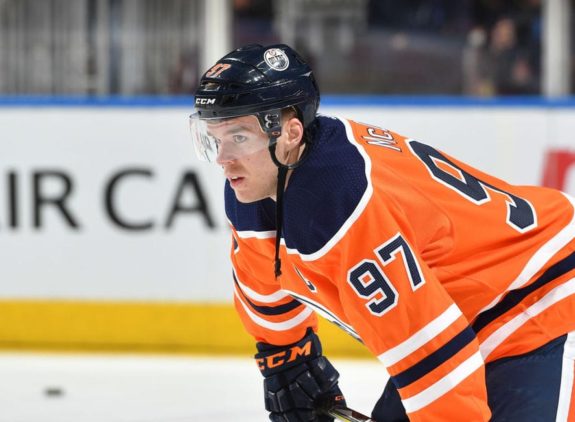 After this, a closer look at what will be returning for the Oilers in 2018-19, suggests not misplacing expectations will be important for the club moving into a new season.
At forward, Edmonton now knows what Ryan Strome is. If they choose to re-sign him, he's good for 10-16 goals and 25-40 points, likely no more. This is all they should expect from him and beyond that, anything else is a happy accident. Anton Slepyshev has a ton of potential but at this point, it's only potential and pegging him for 20 goals would be a mistake.  Sign him knowing if he gets that, he had to beat someone out for a spot. Drake Caggiula is streaky so it's smart to expect his season to be filled with major ups and downs. Asking more or expecting it would be unwise. Milan Lucic will likely return to Lucic-like form. But, what if he doesn't? That bed's been made so the best the Oilers can do now is have a backup plan ready to go. Ty Rattie is probably not good enough and none of these players solve your power play issues.
It's easy to see that Edmonton is clogged with depth forwards but not strong enough on their second line. This should be their focus.
Related: Oilers Re-Sign Ty Rattie to One-Year Deal
On defense, Andrej Sekera should bounce back but that's not a guarantee while Matthew Benning will have ups and downs throughout the season. Adding at least one proven and consistent d-man to this group would be wise. Perhaps that player doesn't need to be expensive, but trustworthy might be the approach here. I'm no GM, but it seems clear, Edmonton should target a penalty-killing specialist who can play a five/six spot. If they can get a shooter from the point, great but maybe Ethan Bear is that guy (misplaced expectations potential exists with Bear).
In goal, what Cam Talbot will do is anyone's guess. He could return to 2016-17 form but he could be more the shaky and inconsistent netminder fans saw this past season. Edmonton should expect the latter and be ready in case it happens. The days of not finding a solid backup need to be a thing of the past. Edmonton has to do better here.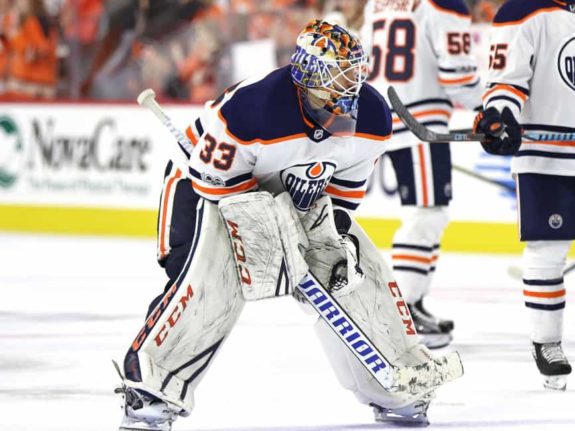 It is absolutely fair to say that this past season was an anomaly. The likelihood that the Oilers are this poor again is slim. That said, this team has the potential to stay outside the postseason if management decides the players they relied on last year will simply be better this year.
There's no need to make a major trade but there is a need to find some players who've been proven to produce. Edmonton may need to spend a little money to do so and should they, perhaps McLellan proves not to be as concerning as some fans believe he is.