Expectations can be a funny thing. Heading into 2016-17, it was apparent to anyone paying attention that Cam Talbot would play a key role in the Edmonton Oilers success or failure. If the former New York Rangers backup could come close to repeating his performance from the final four months of the previous year, it appeared as though things might finally take a turn for the better in the Alberta capital.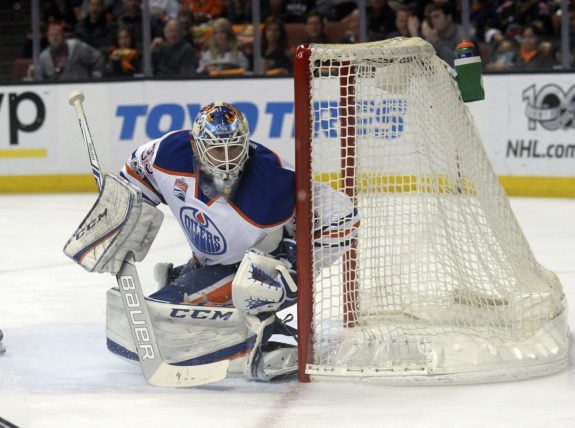 To his credit, the Caledonia native went on to exceed said expectations and in the process, placed himself into a different "tier" of netminder.  After putting together the kind of season he did a year ago, the days of hoping for "x, y and z" are now a thing of the past. From this point forward, the expectation will be for Talbot to be among the top goaltenders in the league and the Oilers are banking on it.
Talbot Moved up the Ranks in 2016-17
His stat line from a season ago speaks for itself and he proved more than capable of being able to hold down the fort come playoff time. Now the question becomes, just how good does his encore performance need to be in 2017-18? If the hope is for something close to a complete replica, Edmonton could be in for a long season…especially if starting 91% of the Oilers games is part of the ask from the veteran netminder.
If you combine regular season and playoffs, Talbot started 86 of the club's 95 games last year. Though some took issue with how much Todd McLellan used him during the 2016-17 campaign, in my mind, his hands were tied. With the backup situation being what it was, the Oilers bench boss had no choice but to ride the hot hand and it nearly got this team to the Western Conference final.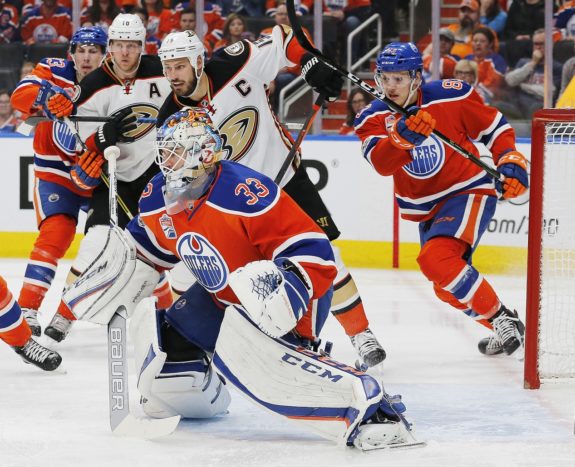 The popular opinion of "it's just a matter of time before Talbot runs out of steam" never came to fruition and no one should have been surprised by this. Yes, his workload was heavy but we have seen other NHL goaltenders deliver similar performance in the past. It's no secret that when a goalie is in the so-called "zone", they want to play as much as possible and the Oilers No. 1 forced his coach's hand and delivered time and time again.
The Talbot Workload
With that said, unless you are New Jersey Devils legend Martin Brodeur and have the benefit of dealing with next to no travel for much of the season and play in front of a team that chokes scoring chances out of the game, it's not a feasible solution year in and year out. Contrary to popular opinion, last season's workload won't hamper Talbot in 2017-18 but a similar ask likely would and that is something this team can simply ill-afford.
In a perfect world, the Oilers would love nothing more than to have Laurent Brossoit get the nod in 20-25 games and have Talbot slated to start somewhere between 57 to 62 times over the course of the season. It's simple enough to say and even pick what spots on the schedule would be best suited for McLellan to go with his backup but performance will dictate whether or not it is even feasible.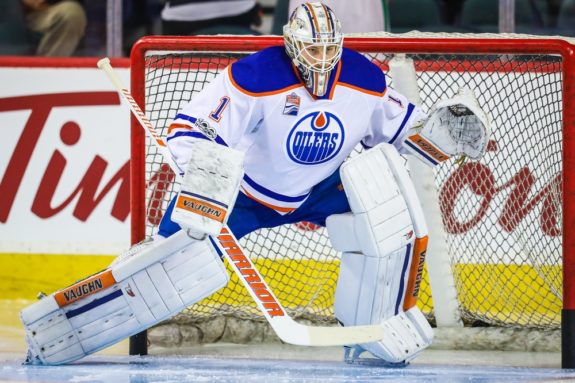 At 24-years of age and with 115 AHL appearances under his belt, the time for Brossoit to show that he belongs at the next level has arrived. There are those who believe the former Edmonton Oil Kings standout can be an impact goaltender down the road, a view which this writer does not share, but there is no reason the kid can't hold his own as a No. 2 guy behind a top-tier starter.
Brossoit Must Step Up
In almost every situation, it comes down to the "ask" of the player and whether it is reasonable or not. When it comes to Brossoit, it most certainly is and if he holds up his end of the bargain, chances are Edmonton gets exactly what they are hoping for out of Talbot. Though his body of work is rather minimal for a 30-year old, he has next to no mileage on his tires and that cannot be overlooked.
Outside of his somewhat predictable hiccup upon arriving in the Alberta capital, we are talking about a player who has delivered a consistent performance on an annual basis, be it with the Oilers or Rangers. In other words, Talbot is in the midst of his prime years and as fresh as daisy…thanks to his lack of playing time earlier in his career and it should serve both he and organization well moving forward.
In this week's #MyTop5, @ctalbot33 leads 2016-17 NHL netminders in shots turned away. Who else made the cut? 👉https://t.co/mDqldSplp5 pic.twitter.com/jy4XevL5lm

— NHLPA (@NHLPA) September 26, 2017
When the Edmonton Oilers decided to trade for Cam Talbot at the 2015 NHL Entry Draft, he had yet to prove capable of carrying the load and responsibility that comes with being a No. 1 goalie at the NHL level. Those questions have now been answered and if he receives the necessary support from his understudy, there is no reason to believe that we won't see another typical campaign from No. 33 in 2017-18.
Also available from Rob Soria: 
Connor McDavid: Hockey's Next Great One
Rob Soria is the Author of Connor McDavid: Hockey's Next Great One. He has chronicled the Orange and Blue since creating his Oil Drop blog in 2011 and has also had his writings featured over at HometownHockey.ca and Vavel USA, where he has covered the NHL, MLB and ATP Tour. Rob was born, raised and still resides in Edmonton, Alberta and can be reached via twitter @Oil_Drop.