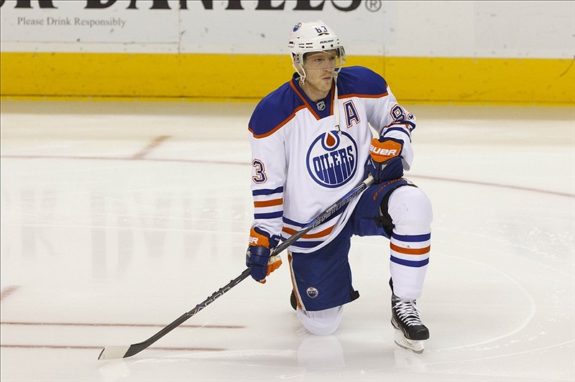 With the ongoing NHL lockout, it's no surprise that many players have gone elsewhere in an attempt to stay sharp and get some game action.
Much of the focus for Edmonton Oilers players playing in other markets so far has been around their quartet of young stars and the fact that Jordan Eberle, Taylor Hall, Ryan Nugent-Hopkins and Justin Schultz are all suiting up in Oklahoma City for the Barons, and rightly so.
There are however, a number of other Oiler regulars that have jumped to various leagues overseas and are plying their trade until an NHL deal can be reached, including #1 overall pick Nail Yakupov.
Here's a look at some of the names and how they're doing:
Nail Yakupov
Neftekhimik Nizhnekamsk, KHL, Russia
The Oilers top draft pick got off to a bit of a slow start with his hometown team and was even benched, but rebounded and has 10 goals and four assists in 13 games. He was also named KHL Rookie of the Month for October.  Oilers brass have to be impressed at how he's playing against other pros in the KHL and how dangerous he has been. He has also looked a lot bigger and stronger this season and has handled the physical demands of the pro game very well so far.
The Oilers will be hoping he can jump right into a top six role and contribute as soon as the season starts.  So far it doesn't look like that will be an issue.
He currently just finished taking part in Subway Super Series with Team Russia as their captain, where they defeated teams from the three CHL leagues in a six game exhibition series.  He finished with 4 points in 6 games to tie for the team scoring lead.
Ales Hemsky
CSOB Pojistovna Pardubice, Czech Republic Extraliga
Hemsky is one player that there was never any doubt where he was going.  One of the earlier Oilers to leave for Europe, Hemsky returned to play for Pardubice HC, the same team he played for in 2004-05 in the last lockout as well as 1999, before making the jump to North America and his junior career with the Hull Olympiques.
The hottest of all Oilers playing professionally right now, Hemsky has 11 goals and 10 assists in 17 games so far, including a hat trick last week against Slavia Prague.
He is currently leading the team in scoring and has found great chemistry playing on a line with Bruins centre and fellow countryman David Krejci.
Sam Gagner
Klagenfurter AC, Erste Bank Ice Hockey League, Austria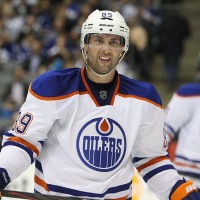 Gagner headed over a little later than his teammates, but opted to join the Austrian league when it looked like a deal would not be reached.  He is certainly not dominating and is not even the top line centre on his team.  He is productive though and it's hard to say how intense he is going over there.
He is averaging a point a game with five goals and three assists in eight games.  He is joined on that team by other NHLers Tyler Myers (Buffalo) and former teammate Andrew Cogliano (Anaheim).
Lennart Petrell
HIFK Helsinki, Finnish Elite League
A veteran of the HIFK program in Finland, it was no surprise that Petrell re-joined them when the NHL players were locked out.  He played 8 previous seasons with the team before being signed by the Oilers a year ago.  He also graduated from their U20 and U18 programs before that.
He is currently leading his team in goal scoring with eight goals in 14 games, but has zero assists to date.
Ladislav Smid
Bili Tygri Liberec, Czech Republic Extraliga
Another player to return to his former club, Smid last played for Liberec as an 18 year old during the last NHL lockout.  Smid joins other NHLers Wayne Simmonds, Chris Stewart and Ondrej Pavelec.  The team is also lead in scoring by a now 40 year old Petr Nedved.
For a stay at home defender, Smid has been productive with one goal and eight assists in 16 games.  His team, however, is struggling sitting dead last in the league, something that Smid's -7 rating reflects.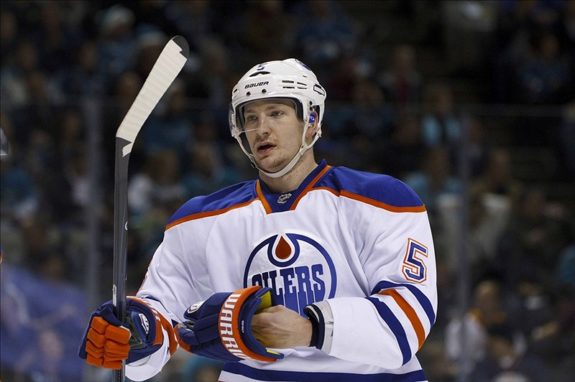 Corey Potter
Vienna Capitals, Erste Bank Ice Hockey League, Austria
Another player joining the Austrian league, Potter hasn't exactly excelled.  His team is near the top of the league, but Potter has one of the worst plus/minus ratings on the roster.  With a goal and three assists in 11 games it puts him 5th amongst defencemen on his team.
With Potter being on the bubble to make Edmonton's top six when the NHL resumes, he will need to take his game to another level to avoid the press box with the Oilers when the season starts.