It's been a long stretch for the Edmonton Oilers and their fans through the first 23 games of this season. Edmonton's one of seven teams from the 2017 Stanley Cup Playoffs that are outside the playoff picture at U.S. Thanksgiving for 2017-18. If it's any consolation, that includes last year's Stanley Cup champions the Pittsburgh Penguins. Still, something needs to change because the runway is getting shorter for the Oilers to turn this around.
Even if Edmonton plays at last year's .628 winning percentage (W%) through the remaining games (92 points total), they could still miss the playoffs. Cam Talbot hasn't been the same. The scoring has dried up and many players have regressed. Milan Lucic is on pace for 14 goals after scoring 23 last year. Patrick Maroon is on pace for 21 after scoring 27 goals last year. The list goes on, and Edmonton hasn't found an answer from within their lineup.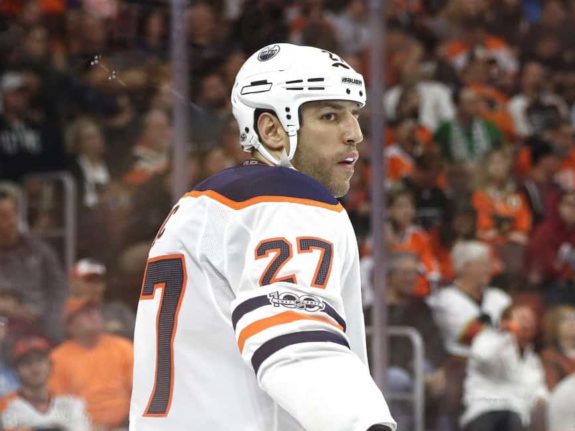 It might be time for these Oilers to look for an answer outside the room. To begin with, that's something the general manager should've done in the summer. Regardless as we sit at the quarter mark of the season, here are five thoughts on the Oilers present situation.
1. PK Problems Correlated with Talbot's Struggles?
A lot is being said about Talbot's play this year, and it's clear he's regressed from last year. But the blame might not be all on Talbot's shoulders when you consider a few things. Ranking against goaltenders that have played a minimal of 600 minutes in 2017-18, here's where Talbot stands. His five-on-five (5v5) save percentage (SV%) this year is .913 (19th). The median number this season is around .924 SV%.
Looking at that stat alone tells you that Talbot hasn't been great. This is especially true when you consider last year he was operating around a .929 SV% at 5v5. The penalty kill (PK) is where goalies take a hit in the stats department. Last year Talbot was amongst the best in the NHL with a .879 SV% while shorthanded. For comparison's sake, that number was better than Matt Murray (.871), Carey Price (.868), and even Corey Crawford (.860).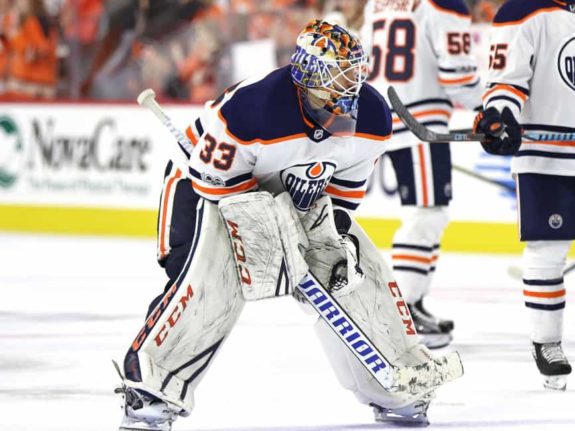 This season the Oilers penalty kill has dropped from average (80.7%) to be one of the league's worst (73.3%). In part, Talbot's 4v5 SV% has dipped to .805, or 33rd amongst goalies who've played at least ten games. Is there a correlation? Edmonton's currently averaging the fourth-most penalty minutes per game (12:02). That's 265 minutes through the first 22 games. Not accounting for overtime, that's approximately 20% of the season being played short-handed.
Talbot is being thrown into the deep end more often than not because the team is also taking an absurd amount of penalties. If anyone plays that much of the season shorthanded you're bound to get exposed and lit up. If you don't believe the stats are correlated, take a look at all the top penalty kill teams, and where their goaltenders rank via Corsica.
2. Caggiula Working Back into Oilers Top 6?
Peter Chiarelli has taken a lot of flack in the media recently because of Edmonton's poor start. One of the criticisms is that he grossly overestimated the roster, especially the hole on the right side. Through the first 20 odd games, it's been a rotating door alongside Connor McDavid and Patrick Maroon. Now it looks like Drake Caggiula is starting to come on. Through his first 11 games, Caggiula had just a goal and an assist.
In his last three games before playing the Buffalo Sabres, Caggiula had three goals and four points playing with McDavid. If you remember back to last spring, Caggiula played in the Oilers top six. The slow start and an injury moved him down onto the third-line. He's starting to click at a time when Edmonton desperately needs their secondary scorers to start producing.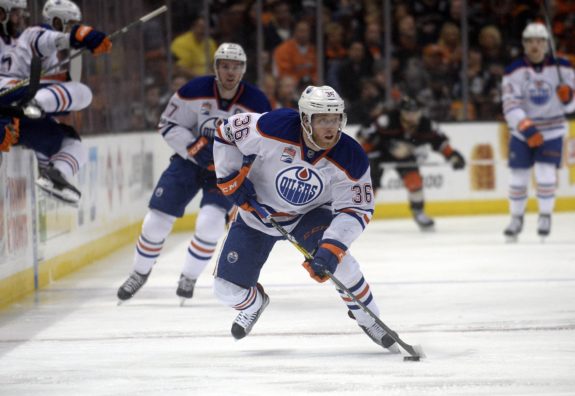 It's a start, but Caggiula is someone to watch right now. The 23-year-old had seven goals and 18 points in 60 games last season. He had three goals in last year's playoffs. His speed is an asset, but consistency is still the question mark. Can he genuinely evolve into a top-six forward, or is his ceiling always as a third-line utility guy that can move up and down the lineup?
I'm betting on the latter. Cagguila's been a negative possession player with a 47.6 Corsi-For percentage (CF%). If he wants to maintain his current spot, he's going to have to shoot more and do a better job controlling the play.
3. Should the Oilers Fire Todd McLellan?
A hot topic in the market is what should be the fate of head coach Todd McLellan. I covered this issue earlier this week, and now the team is 8-13-2. It's going from bad to worse in a hurry, but a common theme is emerging. The Oilers roster is passionless and hasn't played with the same fire as they did last year. This team believed they could go into any NHL building and win. This year, that feeling of belief hasn't been there. This is a confidence depleted group.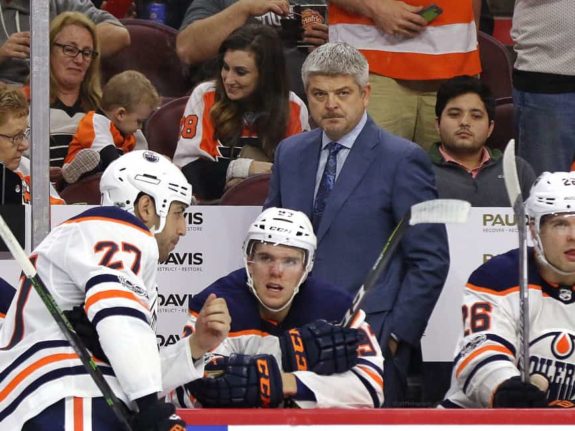 The reality is Edmonton overachieved last year, and the capabilities of this roster were overestimated. There's been a lot of goals depleted from this roster over the last two summers with Taylor Hall, and Jordan Eberle removed. Both were guaranteed to score 20-25 goals per season, now Edmonton's having to find answers within to solve this scoring problem. Those solutions just aren't here. That's not a fault on McLellan, and you can't teach scoring.
The onus for scoring is on the players, and Chiarelli for acquiring capable scorers. Firing the coach is the wrong answer. This is especially true for a franchise that's pulled that card several times since the 2008-09 season. Chiarelli needs to acquire a scorer, but more on that later. You wouldn't blame a carpenter for doing a poor job if his boss took away all his tools. Why blame the coach who doesn't have the players to do his job?
4. Peter Chiarelli & Asset Management
US Thanksgiving is a huge indicator of making the playoffs by spring. Last year three teams turned it around after being outside the playoffs at Thanksgiving. Right now it looks like 93 points are what it'll take to make the playoffs in the Western Conference. Even if Edmonton turns it around and plays at last year's .628 winning percentage (W%), they'll finish with 92 points. We're now at the point where this year's Oiler team needs to play better than last year to make the playoffs.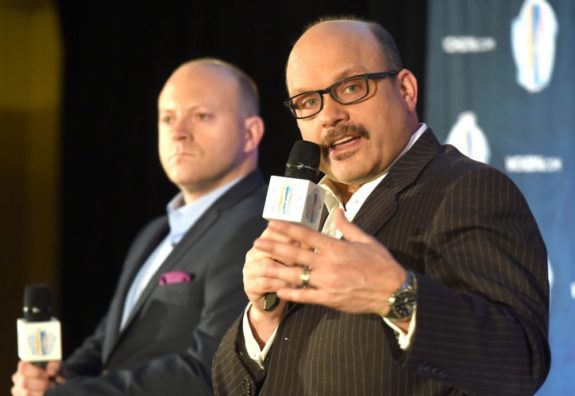 The problem is the current group likely isn't capable of doing this. Chiarelli made poor bets on numerous players to make up the offense gap created by the Eberle trade, and the Hall trade the year before. He also didn't address the void created with the Andrej Sekera injury on defense. If you look at what's come in and gone out asset wise, it doesn't take a genius to figure out why things have gone array.
There's also no help coming from Bakersfield either. Maybe Ty Rattie, but the list is bleak. The pipeline has several intriguing players coming along like Tyler Benson, Kirill Maksimov, and Ostap Safin, but those players are years away. In the short-term, we could be looking at the dreaded Ryan Nugent-Hopkins trade. Right now the 24-year-old is playing some of the best hockey of his career, but his names in the rumor mill. If Chiarelli trades RNH today and gets another bleak return, he could lose all remaining faith any fan still has in him in this market.
5. Dreading a Ryan Nugent-Hopkins Trade
If I told you in 2012 that in a few short years the Oilers will have traded all three former first overall picks, you would've laughed. Now we're at a point where that might come true. Chiarelli's already moved Hall (21 points in 20 games) and Nail Yakupov (12 points in 19 games). Now it might be Ryan Nugent-Hopkins (17 points in 23 games). Add Eberle to that list if we're expanding it to core players in 2012-13.
Hall was moved in a shuffle that eventually replaced him with Adam Larsson, and Milan Lucic. Yakupov is essentially now goaltending prospect Stuart Skinner. Eberle is now a lesser skilled player in Ryan Strome. These are all lateral and declining moves regarding asset management. If Hall, Eberle, and Yakupov were still here, they'd be second, fifth and seventh among Edmonton scorers.
Now there's talk about Chiarelli's curious whereabouts. He's been sighted in Boston, and again recently at that Buffalo versus Columbus game. Boston-area reporter Jimmy Murphy believes Chiarelli is interested in some Bruins rookies Danton Heinen and Peter Cehlarik. Heinen, 22, was a fourth-round pick in 2014 that has 11 points in 17 games this season. Cehlarik, also 22, was a third-round pick in 2013 and has two points in five games. Chiarelli drafted both during his time in Boston, so there's familiarity.
Hearing lots of chatter that Edmonton #Oilers & #NHLBruins have had (and I stress!), EXPLORATORY talks regarding C Ryan Nugent-Hopkins. Asked a trusted source on this & he confirmed. Apparently Oilers are interested in B's rookies Danton Heinen & Peter Cehlárik.

— MurphysLaw74 (@MurphysLaw74) November 25, 2017
The rumored Columbus trade would likely see right shot defenseman David Savard as the return. Still, each of these packages looks relatively depressing considering the impact RNH has been making. He's on pace for a career-high 29 goals and 61 points. RNH has consistently been one of Edmonton's more complete players and has even had a better than team average (49.3%) success on faceoffs (50.3%). Players like RNH don't grow on trees, and Chiarelli would be foolish to move one of the NHL's more complete players.