While Victor Mete has been a revelation for the Montreal Canadiens, all his continued presence serves to prove is the team's organizational ineptitude.
Mete a Healthy Scratch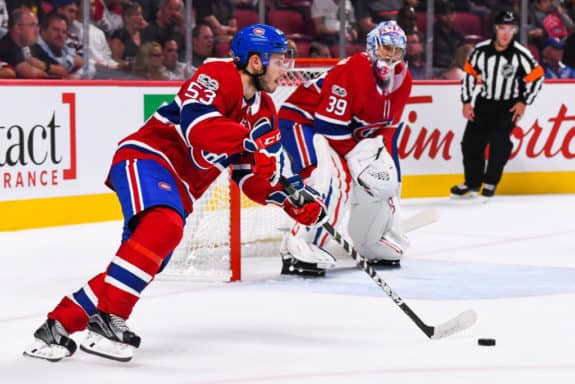 You would have to believe the only reason the 19-year-old Mete is still with the Canadiens is that Shea Weber is out with a lower-body injury. Of course, in spite of that fact, Mete was made a healthy scratch against the Nashville Predators on November 22 (a highly anticipated game Weber unfortunately missed).
The Canadiens took the opportunity, with both Weber and Mete out of the line-up, to finally call up free-agent-signee Jakub Jerabek, who hasn't looked out of place. While Mete has been one of the Habs' better defensemen, he has to a certain degree.
In addition to Mete's 5'9", 184-pound frame, which is front and center every so often as he's outmuscled for the puck and position, his decreasing ice time speaks to how much head coach Claude Julien prefers to shelter him over other defensemen.
In four straight games from October 14 to October 20, Mete played over 20 minutes. Those totals are not insignificant, but still not what you would expect from a top defenseman, with Mete paired with Weber in and out of training camp. Not only has he not played 20 minutes since, but, lately, he's just as often playing fewer than 10 minutes than over.
Against the Columbus Blue Jackets on November 14, he played just over seven. That wasn't just a season low for Mete. It was a team low. Even American Hockey League-call-up and career-fourth-liner Byron Froese had more that game (9:00). Against the Dallas Stars, with Weber out again, Mete played 9:47.
The Value of a Defenseman Like Mete
One would hope it's simply out of misplaced concern for Mete's development, because, he may sport a free-wheeling style, but he's regularly displayed an ability to get back in the play if he's ever out of it as a direct result of that speed. That's more than can be said for every other defenseman in the line-up, save for perhaps Jeff Petry.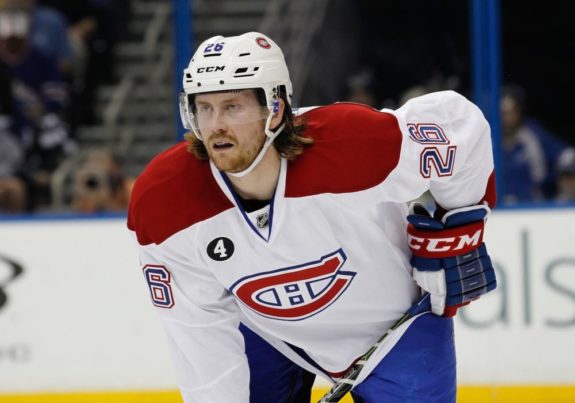 Weber may not give it away nearly as often, but that's mainly because when he's on the ice it's due to the other team holding possession of it. Even as a result of that undeniable fact, Mete has just as many turnovers as Weber (23), but in three more games.
Turnovers are one of those stats that don't tell the whole story (few do). It's one of the reasons that has served as faulty justification for the P.K. Subban trade. Unfortunately, they're more a function of ice time than anything else, with the top 10 guilty parties in the league so far this season being defensemen.
What's more? The biggest culprits all tend to be James Norris Memorial Trophy candidates, with Brent Burns leading the way for the second straight season. Although, not always, as Karl Alzner is disproving his worth as a defensively sound shutdown guy with the second-most amount on the team (33), just behind Petry (34).
For the record, Subban has 26, so far this season and a higher takeaway/giveaway ratio, which is a far more useful measurement of on-ice success, than any Habs defenseman. That's in the past now, though. Mete should be the future and there's no point in rushing him along when the Canadiens stand in 14th place in the Eastern Conference past American Thanksgiving, six points out of the second wild-card spot.
A Late Thanksgiving for Canadiens
The Habs do have some things to be thankful for, though. For example: The return to health, even if for one night against the Buffalo Sabres, of Carey Price, who, himself, is probably thankful for video review. Another thing is Jerabek, a left-handed defenseman who slips perfectly into the line-up as a replacement for Mete.
With David Schlemko, another left-handed, puck-moving defenseman, set to make his season debut, there are no more good reasons why Mete is still around.
Les Canadiens ont procédé au rappel du défenseur David Schlemko du Rocket./The Canadiens have recalled defenseman David Schlemko from Laval.

— Canadiens Montréal (@CanadiensMTL) November 26, 2017
It's not that the lack of ice time is necessarily hurting Mete when he would presumably be dominating in major junior hockey instead. It's six in one hand, half a dozen in the other. Neither scenario really helps his development, but him hanging around a team whose playoffs hopes have been all but dashed before Christmas certainly can't be a boon to his confidence.
Plus, it's not like he's truly helping the team, playing less than 10 minutes a night. If the team's playoff hopes are on the shoulders of a 19-year-old who's playing so few minutes there's a lot wrong with your game plan.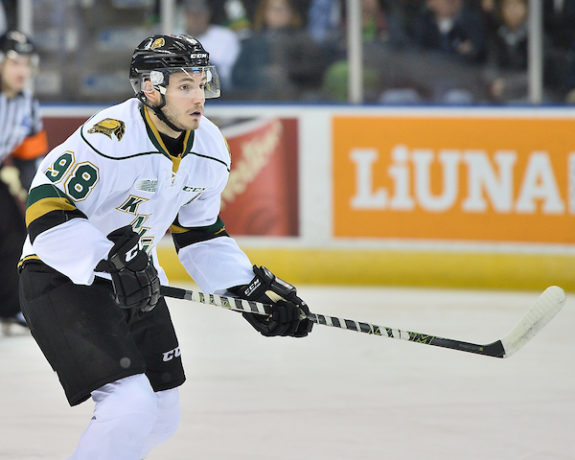 Maybe there's a disconnect between general manager Marc Bergevin and head coach Claude Julien with regard to Mete's worth to this team. Of course that would all be speculation. What isn't is his general misuse as a Montreal Canadien. That's as clear-cut as how he should be sent down. There's just no debate.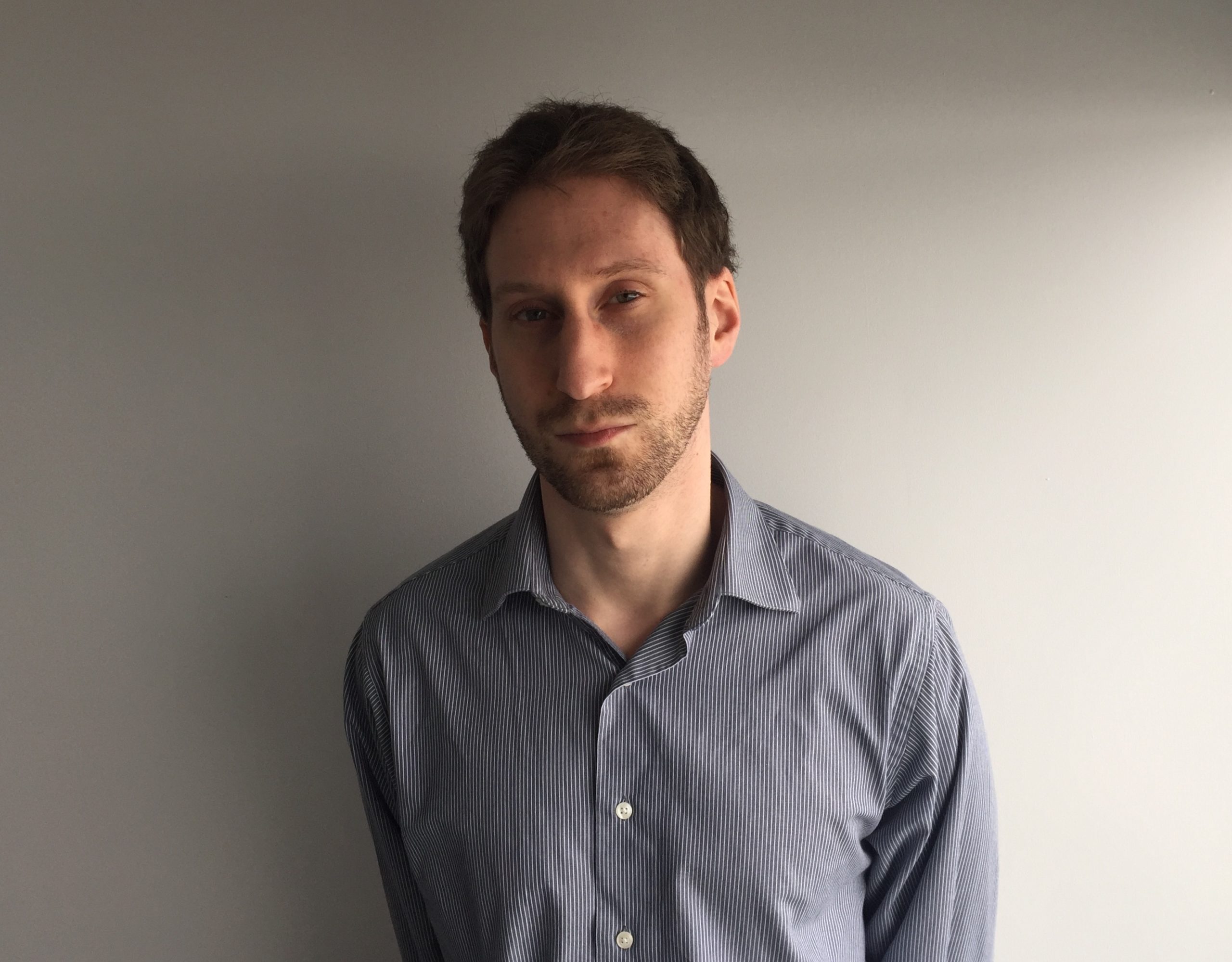 After 10 years of writing hockey, Ryan decided it was as good a time as any to actually join The Hockey Writers for the 2014-15 season. Having appeared as a guest on such programs as CBC Radio One's Daybreak, Ryan has also written for the Montreal Gazette and Bleacher Report and worked for the NHL itself and his hometown Montreal Canadiens. He currently writes about all things Habs for THW, with it being a career highlight for him to have covered the 2021 Stanley Cup Final as a credentialed member of the press.