The Edmonton Oilers are getting better results under new head coach Ken Hitchcock, but there are several players that still need to step up. On most nights, if Connor McDavid, Leon Draisaitl and Ryan Nugent-Hopkins don't get on the score sheet, the Oilers' chances of winning are low.
Related – Edmonton Oilers Quarter-Season Grades: Forwards
Those are three fabulous players to build around, but Edmonton is going need to get more out of their support pieces if they are going to claw their way into the playoffs. If the Oilers can get more consistent play in goal and from their bottom two lines in the final 58 games, then they could return to the tournament in April.
Cam Talbot
After watching Cam Talbot start 140 of a possible 164 games in 2016-17 and 2017-18, general manager Peter Chiarelli made it a priority last off-season to bring in another goalie that could play well enough to give Talbot some more rest and keep him sharp for a playoff run. The Oilers found their man in Mikko Koskinen. In fact, he's played so well that he has, at least temporarily, stole the starer's job.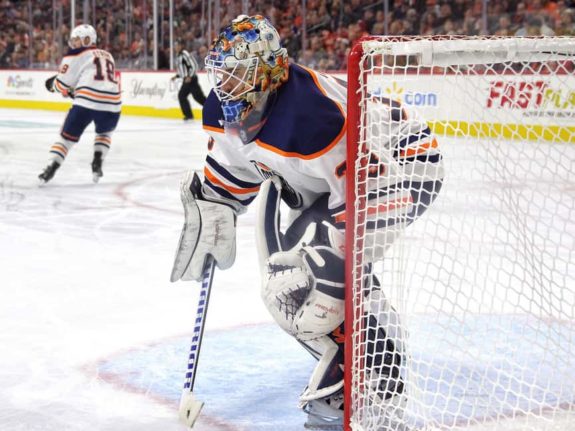 Koskinen has put together a strong 10-game stretch, but that doesn't mean the Oilers are ready to move out Talbot despite recent trade rumours. In 2015-16, Talbot sat behind Anders Nilsson for close to a month, before reclaiming the starter's job. Although I think the Oilers should ride Koskinen for as long as he's giving them quality starts, what happens if they trade Talbot and his game falls off? Then, the Oilers will be serious trouble and likely relying on Al Montoya to handle the lion's share of the starts. I believe Talbot will play important games for this club down the stretch run.
Zack Kassian
After a brilliant performance in the 2017 playoffs, Zack Kassian's game has dropped off the past two seasons. Kassian has just eight goals in his last 96 games and only one so far this year. Scoring isn't his main job on the fourth line, but he should be able to hit double digits. It's great to see him to fly up the wing with the puck, but he often curls back toward the boards if a defender is on him, and often the play ends there. I would like to see him take more shots, even if isn't a high-quality chance.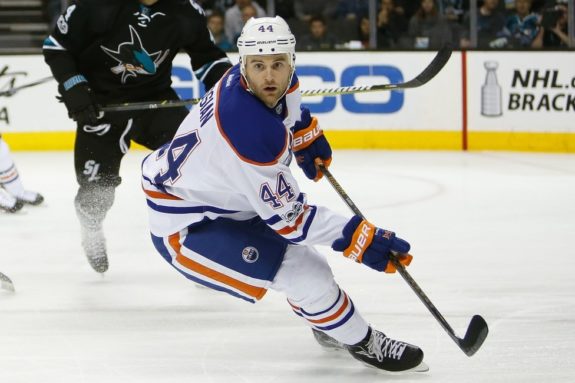 The most important thing for Kassian is to be a consistent physical presence. It looks like he's found a home on the newly names "Identity Line" with Milan Lucic and Kyle Brodziak and is playing his best hockey of the season. While he's overpaid for the role he plays (and he's not the only one), when you play teams that try to take runs at the Oilers skilled players, they are glad to have a guy like Kassian in the lineup.
Jujhar Khaira
After taking a massive step forward in 2017-18 where he proved to be a checking forward and penalty killer who can chip in some goals, Jujhar Khaira has struggled to play at the same level through 22 games in 2018-19. Khaira scored 11 goals (including a few beautiful tallies) in just 69 games last season, which gave many Oilers fans some hope some that he might be able to put up 15 goals in a third line role.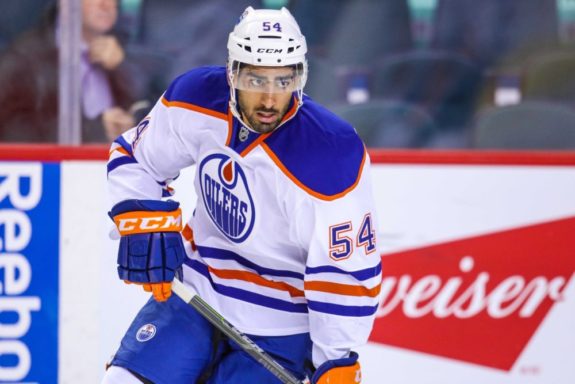 Related – The Maturation of Jujhar Khaira
Although he's had some great scoring chances, Khaira is still searching for his first goal of the season. That said, his game isn't based around point production. At 6-foot-4 and 212-pounds, Khaira needs to more effectively use his size and speed to get in the forecheck, disrupt things and extend plays in the offensive zone.
Eric Friesen is a freelance sports broadcaster and journalist in Saskatoon, Saskatchewan. Eric has diplomas in Broadcasting from Mount Royal University in Calgary and Sports Journalism from Centennial College in Toronto. A lifelong hockey fan, Eric has followed the Edmonton Oilers for more than 20 years. He cheers for the Oilers because of his hockey hero Wayne Gretzky, who played his more productive seasons in Oil Country.