With one game left against the MacEwan-NAIT All-Star team, the Edmonton Oilers rookie camp is nearing the end. The Oilers squad went 3-0 against the Calgary Flames, Vancouver Canucks, and Winnipeg Jets. With the Young Stars Classic tournament over, there are several key takeaways from this camp.
This is the fourth straight year the Oilers finished first in the tournament, but this year they did it without a Connor McDavid, Leon Draisaitl, Darnell Nurse or even a Jesse Puljujarvi. When we looked at Edmonton's roster for this tournament last week, one thing that stood out immediately was the roster depth. There's plenty of players that are turning pro for the Oilers this year that'll make an impact on their AHL affiliate, the Bakersfield Condors.
Main camp is around the corner with pre-season games starting Monday, September 18. There's going to be some releases from the invites list, but some will stick around. Davis Koch here's looking at you.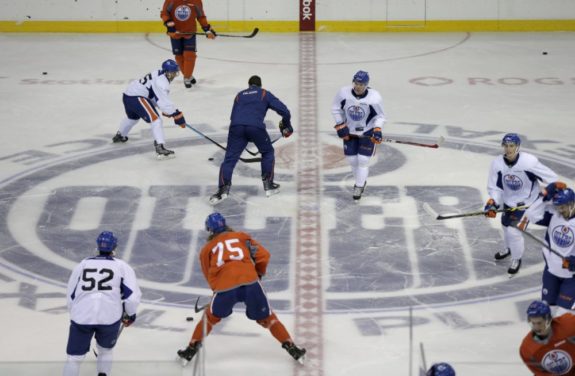 There were several standouts at this tournament, most notably Chad Butcher. Butcher, 21, just wrapped up a WHL career that saw him score 259 points in 301 games. He was undrafted but went on to score 74 and 103 points in his last two years of junior respectively. Butcher signed an AHL contract with the Condors in May after leading his Medicine Hat Tigers team in scoring in each of the last two seasons. He's been on the Oilers radar for a while as well. Butcher attended rookie camp on an invite last season.
Here are three main takeaways from the Young Stars tournament.
Oilers Prospect Pool Has New Found Depth
A lot of the players in this tournament looked like just names on a piece of paper to most fans, but what most didn't realize was just how good some of these prospects are. Once you move past the bigger names at camp like Kailer Yamamoto, Ethan Bear and Caleb Jones, you find Edmonton's prospect base is much deeper than that. Many players had a great camp and had some moments where they caught the eye of fans.
Kirill Maksimov, Edmonton's fifth round pick in 2017, scored a highlight reel overtime goal against the Canucks in the final game. Chad Butcher who signed an AHL deal with the Condors put up an impressive three goals and seven points in three games. Butcher, hands down, was this year's version of 2015 rookie camp standout Braden Christoffer.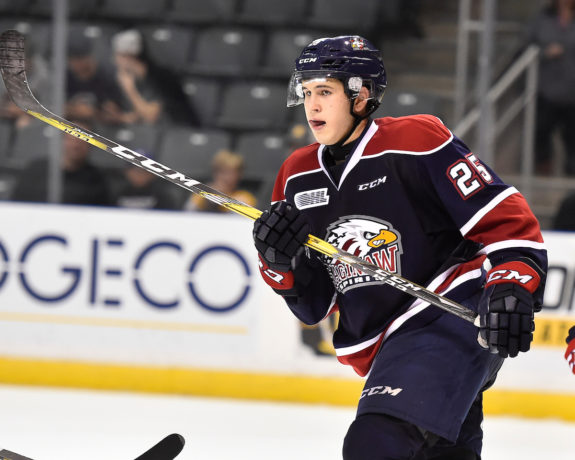 It runs even deeper though. Joe Gambardella, a college free agent signing this spring, scored three goals and four points. With Butcher and Gambardella showing some early chemistry, the two could make a solid tandem in the Condors top six. It goes beyond that though. Ostap Safin had some good looks and Davis Koch (invitee) showed some scoring abilities early.
One defenseman that really stood out was Ryan Mantha. He showed some puck-moving abilities and looks like a steal for the Oilers. He was a former New York Rangers pick from 2014 that was never tendered a contract offer. Now a member of the Oilers, Mantha's got a great combination of size, skill, and a booming point shot. Look for him to have a solid campaign with the Condors. Edmonton's suddenly got a deep prospect pool that probably deserves a little more love than it's been receiving.
Oilers' Goalie Prospects Held Their Own
All three goaltenders in camp had strong showings for the most part. Dylan Wells, Edmonton's fifth round pick in 2016, stopped 26 of 28 shots. On the two goals that beat him in the game against the Flames, Wells was beaten clean and probably would've wanted them back.
He still needs to get used to the higher calibre of shots in the pro game, but he'll get there in due time. If it's any consolation the two guys that beat him were Mark Jankowski and Juuso Valimaki. Both of them are expected to have a shot at cracking the Flames opening night roster.
Stuart Skinner, Edmonton's third round pick this year, pitched a shutout stopping all 26 shots against the Jets. He had a stellar save on a cross ice feed that saw Jansen Harkins pass the puck to Skyler McKenzie. Skinner will return to the WHL's Lethbridge Hurricanes this year as their starting goalie. The 6'4″ 204-pound goalie is also in the running for a spot on Team Canada at the World Junior Championships. Skinner will battle for a spot along with Wells.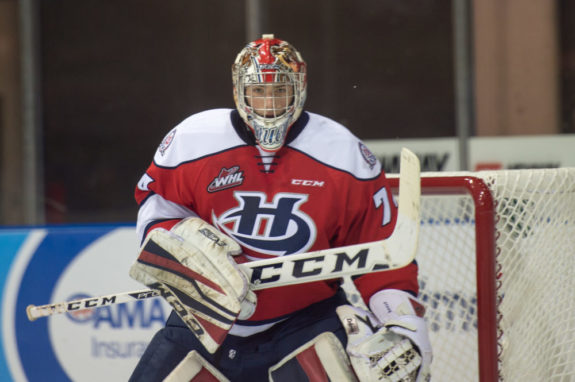 Lastly, there's college free agent signing Shane Starrett. Starrett's got a massive frame, like Skinner, and covers a ton of net. He's also shown to be quite athletic. He was the busiest of Edmonton's three goalies at the Young Stars and stopped 42 of 46 shots. Starrett will likely battle for minutes with the ECHL's Tulsa Oilers this season.
Last season Nick Ellis, another college free agent signing, had a spectacular season and eventually became the Condors starter. Starrett will hope to follow in Ellis' footsteps.
Yamamoto Is a Special Player
Kailer Yamamoto might not have had the offensive stats in this tournament some were thinking. He didn't dominate the scoresheets, but he looked dangerous every time he touched the puck. Whether Yamamoto was chipping the puck off the boards to himself and daring the opposition to a foot race or setting up scoring opportunities, the 18-year-old was impressive.
One of the great things is how Yamamoto also reads the play. Yes, he's small and fast, but he plays well above his size as we saw in this tournament. He's elusive and can get in and out of the trouble areas on the ice with the puck more often than not. Yamamoto also exhibited some of that hockey sense scouts have been talking about.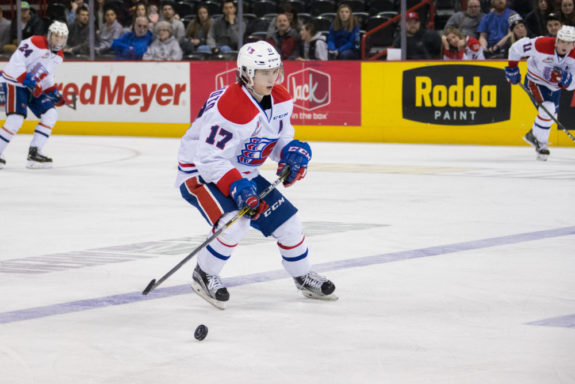 He doesn't play a pedal to the metal full speed game, Yamamoto's got some finesse to his style. Yamamoto can slow the game down and switch up his speeds and keep defenders guessing. He might've only had one assist in the two games he played, but he complimented his linemates, Butcher and Gambardella.
Yamamoto will enter camp on the outside looking in, but some scenarios could see him start the season with Edmonton. There's also a lot of folks that think Yamamoto might develop into a better player in the long run than Jesse Puljujarvi. That's some high praise. This Yamamoto kid is a ton of fun to watch and has a great future ahead of him in Edmonton.
Edmonton Oilers regular contributor providing insight on all things Oilers including club history, prospect profiles, trade breakdowns, and everything else in between. Check back regularly for new and exciting content. Follow on Twitter @SanderTHW.