When the Erie Otters open training camp later this month, it will signal the dawn of a new era.
Gone are most of the heroes of their OHL Championship team that came within one win from winning the Mastercard Memorial Cup. For the first time in over five seasons, the Otters will need to rebuild their team. They are no longer the favorites.
The Erie Otters find themselves in an eerie situation, at least for them.
Plenty Of Changes
Dylan Strome and Anthony Cirelli have moved on. So have Warren Foegele and Kyle Pettit. Alex DeBrincat could come back for another season, but that too seems unlikely. Their two best remaining offensive players, Taylor Raddysh and Ivan Lodnia, should each return, at least to start.
Here in lies the issue. This Otters team will look nothing like the one in June that took the junior-hockey world by storm. Not only are most of the players gone, so are key pieces of their staff.
Head Coach Kris Knoblauch left to join the Philadelphia Flyers. Lead Scout Scott Halpenny left to join the scouting staff of the Buffalo Sabres.
In comes Chris Hartsburg to replace Knoblauch. Hartsburg was an assistant coach with the Otters back in 2013-14 before leaving to take a head-coaching job with the Lincoln Stars. As of this writing, the Otters have not named a replacement for Halpenny.
The question on the minds of many fans is, what can we expect from the Otters in 2017-18? There are lots of questions with not as many answers at this point. Training camp will decide who makes the opening roster. Given that both Raddysh and Lodnia will take part in NHL Training Camp, we will hardly recognize the opening night roster.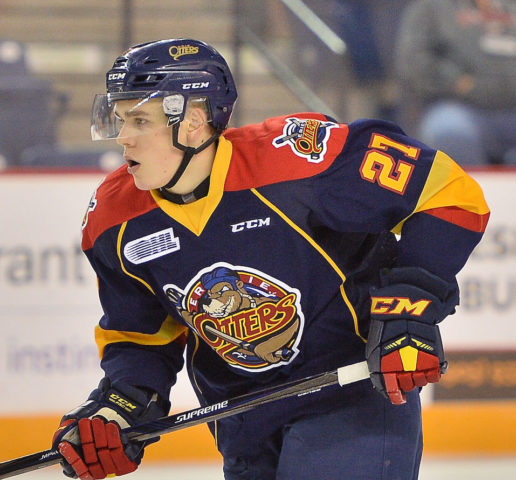 Trades?
Is this perhaps a reason why there's talk of a possible Lodnia deal before the season? Who knows? Lodnia's agent Dan Milstein confirmed that his client was open to a trade. Otters GM Dave Brown recent told Victor Fernandes of the Erie Times News that a trade is unlikely at this point. Perhaps Lodnia wants to join a contender now and not go through a rebuild.
Regardless if it's now or closer to the trade deadline, this is one story that won't go away anytime soon. Lodnia, Raddysh and others could find themselves on another team. When your cupboards are as empty as Erie's are now and you have pieces that can help you restock, it's just a matter of time. Each player could bring the Otters a big return.
Otters Not Tanking
This isn't to say the Otters will tank the season or even have a bad season. They still have good players on this team that should at least keep them competitive. Troy Timpano will start in net. Their defense is still ok with T.J. Fergus and Jordan Sambrook expected to return. Owen Headrick and Cam Lizotte could play their overage seasons. Youngsters Ryan Martin, Aidan Timmermans, Josh Wainman and Jack Duff could each find themselves playing key roles.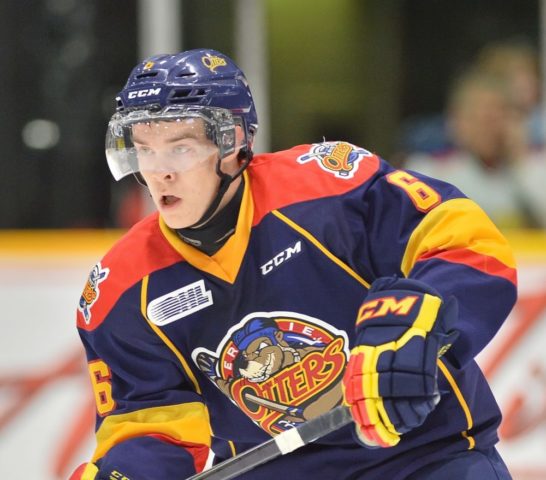 While the defense and goaltending seem mostly set, the forwards are a question mark. The team's top-three centers are gone. Where will the team get their goal scoring from? This seems to indicate a lot of low-scoring games. We'll see how the team decides to answer this question in training camp.
Regardless of what happens in camp, it's going to be strange seeing this team in August and September with so many new faces around.
This is life in junior hockey. This is the price you pay to chase a championship. The Otters got their championship and will never trade it for anything. Now comes the hard part of building the team back to championship form. That could take years of good drafts and trades to get there.
Regardless of how it plays out, there is no shortage of stories in Erie (or is it eerie?) this season. We knew this moment was coming sooner or later. That time is now.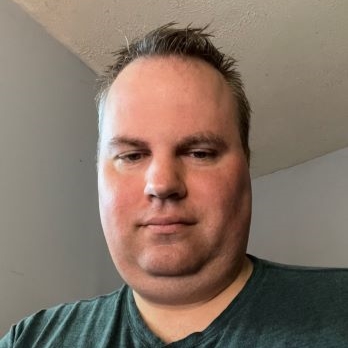 I am a fully credentialed writer who covers the Columbus Blue Jackets, Cleveland Monsters and Erie Otters as well as the Ontario Hockey League and NHL Draft. The 2022-23 season will mark nine seasons with the Hockey Writers. I am also the site's Credentials Manager. Please take note of the updated Twitter handle: @mark_scheig.