While losing Andrei Markov will definitely be felt by the Montreal Canadiens defense, so will the loss of an alternate captain. Who is the likeliest candidate to replace him?
Markov and Subban Out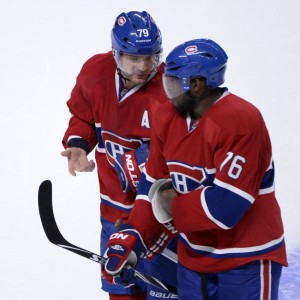 There's been significant turnover with regard to the team's leadership corps since Max Pacioretty was named captain before the start of the 2015-16 season. At that point, the Canadiens named four alternates: P.K. Subban, Tomas Plekanec, Brendan Gallagher and Andrei Markov.
As regulations (Rule 6.1) dictate that teams can designate up to three captains (one captain and two alternates or three alternates), the former two wore their letters on the road, while the latter two did the same at home. Obviously, P.K. Subban has since been traded, with Shea Weber coming back the other way. Conveniently enough, Weber's resume, as the exiting Nashville Predators captain, more than sufficed as far as leadership credentials were concerned. He took over for Subban.
There's no such luck this time around, if the Canadiens would like to keep some semblance of the status quo intact. With Markov not being re-signed, nobody came back the other way from the Kontinental Hockey League, unless you count Jakub Jerabek, but he's not even guaranteed to make the team… or, you know, stay in North America.
Jakub Jerabek is protected by a european assignment clause if he can't make the team in Montreal.

— Renaud Lavoie (@renlavoietva) May 2, 2017
Rules of the Game
They can theoretically keep three alternates, with Gallagher, Weber and Plekanec rotating in and out as necessary, with two wearing letters at any given time. Once Plekanec presumably moves on at season's end, the Canadiens could then go back to the usual two alternates (or go with whichever system they prefer). Just for kicks though: Who should replace Markov?
There are certain criteria the successful candidate should logically fill. For starters, they should ideally have been Canadiens for at least one full season entering this one (or, as in Weber's case, have served a leadership role elsewhere). That would lend immediate credibility among teammates to their new role as an alternate. Secondly, they should be under contract (or have their rights maintained by the team) beyond 2017-18.
Finally, as only the captaincy had been voted on by Habs players the last time around, it's easier to assume the same situation would arise now, with management deciding upon the alternates. As such, anybody who wears an "A" would carry some weight on a personal level with general manager Marc Bergevin. That's just logical.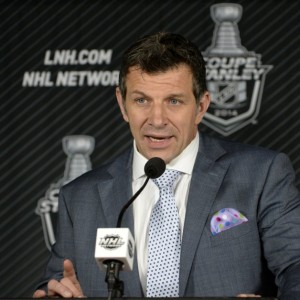 Whether that last point translates to the alternate being one of the team's best players in management's eyes, embodying characteristics commonly associated with a successful leader (vocal, willing to put their body on the line for the betterment of the team, etc.), or some combination of both is open to interpretation. It would simply imply a player like Alex Galchenyuk, whose skills don't seem to be held in high esteem by the team, would not be chosen.
Replacing Markov
With those conditions in place, the new faces get eliminated right away. Karl Alzner never served as an alternate with the Washington Capitals, so he's out. Ditto for Jonathan Drouin with the Tampa Bay Lightning and Peter Holland and David Schlemko with any of the teams for which they've played. Despite having served leadership roles elsewhere, Ales Hemsky and Mark Streit are only under contract for this coming season.
In fact, there are only a handful of names that fit: Paul Byron, Phillip Danault, Jeff Petry, Artturi Lehkonen and Andrew Shaw. You can logically eliminate Danault and Lehkonen because of their relatively young ages (22 and 24 respectively). Even though Gallagher was named an alternate at 23, he's more of an exception and not the rule.
Meanwhile, even though Shaw is clearly beloved by Bergevin, his lack of discipline over most of last season arguably hurt the team more than it helped. He should be out on principle alone. He could still turn it around and arguably did once head coach Claude Juien came aboard late last season, but rewarding him for so doing seems premature.
That would leave Byron and Petry. Considering Petry holds the edge in terms of age, time with the team, contract term left and prominence on the roster, he's probably the safest bet. Petry theoretically taking over for a fellow defenseman would also make sense, with one official representative on defense potentially rotating in and out (with Weber).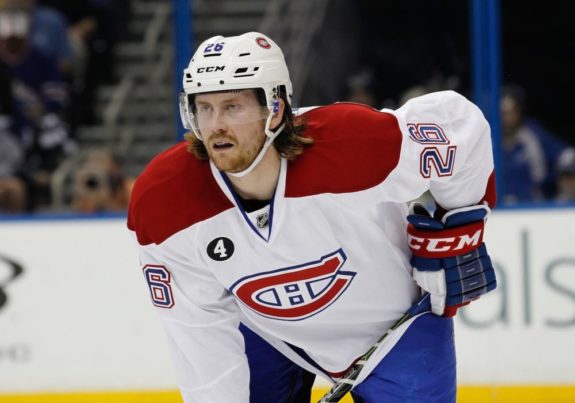 A Common Misconception
The "official" designation, it should be noted, is worth mentioning. There seems to be a common misconception that letters are imbued with mystical properties that allow only those wearing one to take on a leadership role. They're not (and Bergevin is clearly no wizard, in case that wasn't clear). Captains are largely figureheads, with few official responsibilities. The most significant of which is to confer with referees.
That's why it's so hard to understand why some people called for Weber to be named captain and have Pacioretty stripped of the "C," after the Subban trade was made (one can only imagine how those same fans are feeling now, following the disappointing first-round defeat to the New York Rangers).
Wearing simply an "A" is not preventing Weber from leading by example. It's not preventing him from speaking up during intermission when the team is losing a close game. He can do all those things. Anyone can. Play musical chairs with the letters if you like, but they're largely symbolic. Making Weber captain would not have changed the outcome of last season. The supposed infusion of "character" management felt would make the difference in the world? It didn't.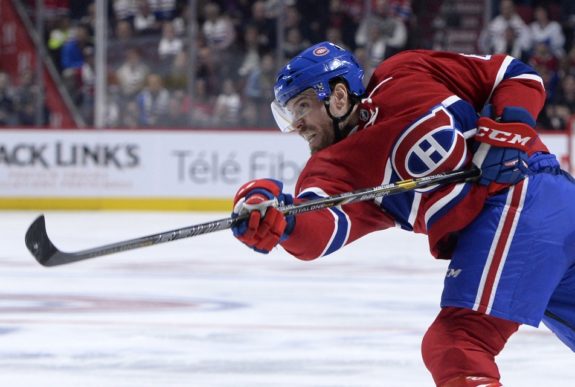 With regard to Markov, some may argue that the Habs don't need a player who wasn't willing to sign for a hometown discount in order to give the team its best chance at winning. They'd also be inadvertently admonishing Weber, who did the exact same thing when he signed his offer sheet with the Philadelphia Flyers, thereby handicapping either them or the Nashville Predators, who ended up matching it. So, it's probably best to leave contract negotiations out of this discussion.
All this to say, in a sense, replacing Markov with another alternate makes no difference. It would just give the team a round number of four, with two separate players wearing "A"s at home and away. Such an argument would be missing the point though, because it's not a matter of replacing the alternate. You don't need another one. It's a matter of replacing a leader in general, one with significant experience in this league who had a lot of pull in the dressing room.
It's one more thing Bergevin must consider when trying to use up the leftover cap space in the best way possible and getting this team back on track. It has got a long way to go before reaching its destination. That's never been clearer than now, with Markov having just gotten off at the last station.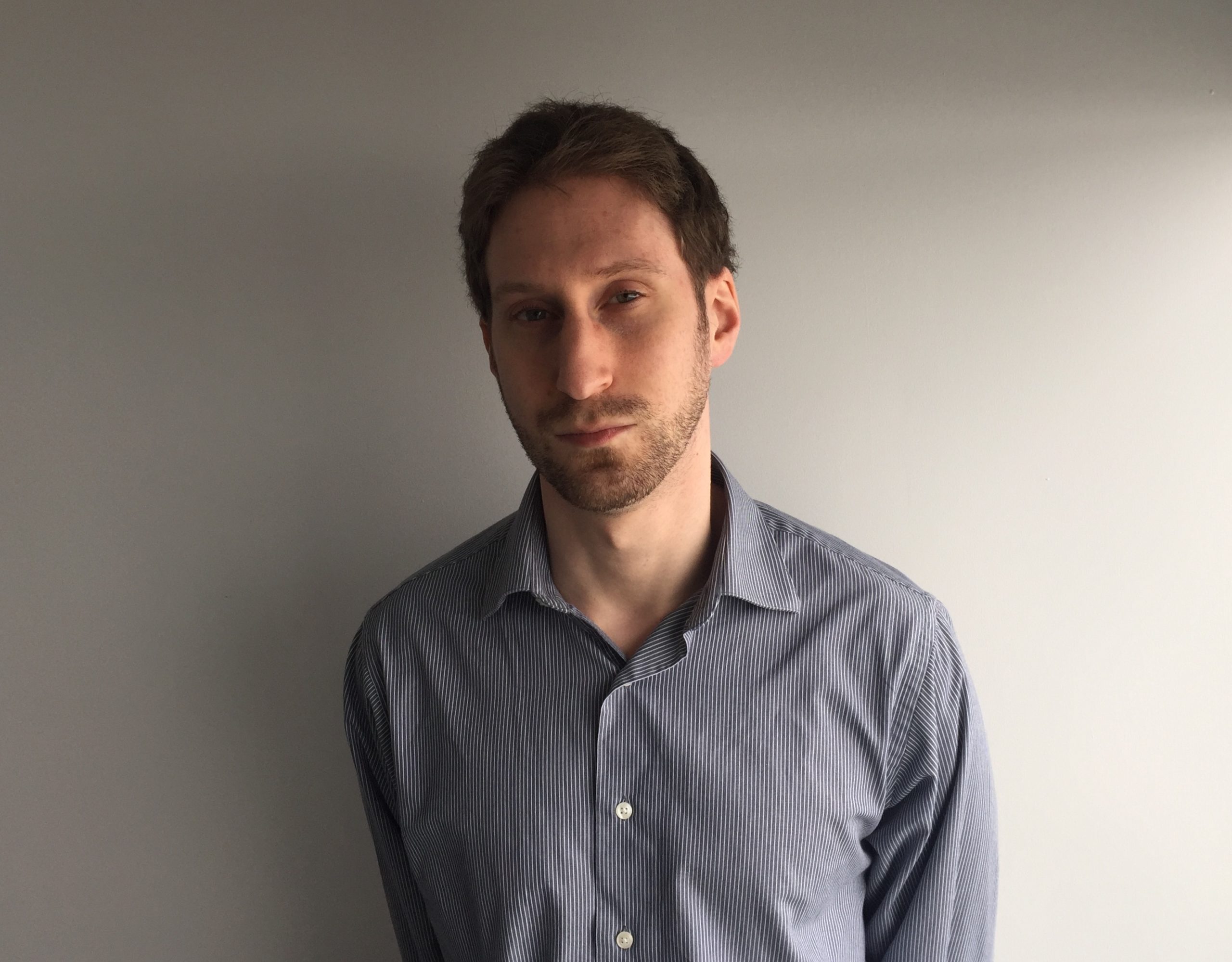 After 10 years of writing hockey, Ryan decided it was as good a time as any to actually join The Hockey Writers for the 2014-15 season. Having appeared as a guest on such programs as CBC Radio One's Daybreak, Ryan has also written for the Montreal Gazette and Bleacher Report and worked for the NHL itself and his hometown Montreal Canadiens. He currently writes about all things Habs for THW, with it being a career highlight for him to have covered the 2021 Stanley Cup Final as a credentialed member of the press.