Emil Johansson THW Close-Up:
Date of birth: 5/6/1996
Place of birth: Vaxjo, Sweden
Ht: 6'0″     Wt: 194 lbs
Shoots: Left
Position: D
NHL Draft Eligibility: 2014
THW The Next Ones Rankings (January 2014): 74
Other Rankings:
THW War Room Rankings (April): 87
Future Considerations: not ranked
Craig Button: 13
CS Final Rankings for European skaters: 12
***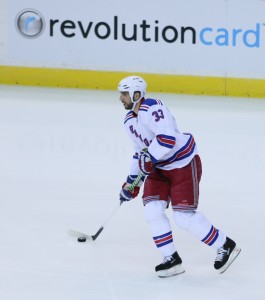 Emil Johansson isn't tall, but he does have size for his 6'0″ height. He's a mobile defenseman with short, quick strides and carries the puck up ice well. He's confident with the puck and a great passer. He has great accuracy with his shot, but could use a little more power behind it. He packs a punch with his checks along the boards and rubbing off players from the puck.
He doesn't put up big numbers but he does have a good offensive game. Doubt he'll be quarterbacking a powerplay anytime soon, but he's a practical two-way defenseman who makes logical plays instead of hazardous ones. Johansson still has a lot to grow physically and will likely be play in the Swedish Hockey League next year.
Where Will He End Up In June:
Johansson could be a late 2nd round pick or early 3rd round pick.
Scout's Honor:
"Johansson is a mid-sized blueliner who moves the puck well. He's not tall but does have some strength and skates well with good overall mobility which aids his puck moving talents. He keeps his head up and reads the play well. (August 2013)"
Aaron Vickers – Future Considerations
"Johansson is a good-sized blueliner who is only getting bigger. Generally has decent puck-possession instincts and can make a solid first pass. In the defensive zone, he looks to cut off oncoming forwards along the boards and in the corners. He's also not shy to use his weight to dish out checks in front of his own goal. When Johansson is playing cool and collective, he's a heady player who shows a good understanding for the game.

Johansson is not projected to be much of an offensive defenseman, as he tends to get into trouble when being too active or creative from a puck-rushing standpoint, even if he does have good mobility. Could stand to shoot more from the point and seems to generally have shied away from taking too many chances."
"Solid skating undersized defenseman who has excellent balance and backward movement. Understands his how to play his position and uses his mobility to stay in position in his zone. Reads situations well, but sometimes gets ahead of himself when has puck possession and feels pressure.

A developing player who at this juncture isn't a solid stay at home defender or a impact up-ice offensive contributor. A NHL team will have to decide if there is upside one way or another before calling his name. "
Bill Placzek – Draftsite.com
Statistics:
International Tournaments:
Johansson has played seven times for Team Sweden where he's won a silver medal and two golds.
ETA:
3-4 years
Risk/Reward Analysis:
Risk: 2.5/5   Reward: 3/5
NHL Potential:
3rd pairing two-way defenseman
Strengths:
Puck possession
Poise
Vision up ice
Defensive positioning
Skating
Flaws/Aspects He Needs To Work On:
Needs to get bigger
Doesn't respond well to pressure situations
Fantasy Hockey Potential:
Offensive: 3.5/10    Defensive: 5/10
NHL Player Comparison:
– NHL comparison: Michal Rozsival
Video(s):
***
THW's The Next Ones prospect profile template design architect: Chris Ralph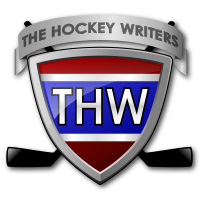 The archives of THW contain over 40,000 posts on all things hockey. We aim to share with you some of the gems we've published over the years.