After a 50-win regular season, and 16 more in the playoffs, the Erie Otters have gotten used to celebrating after games. Saturday was no exception as the OHL Champion Otters doubled up on the WHL champion Seattle Thunderbirds 4-2 during day two of the 2017 Mastercard Memorial Cup.
When you talk about elite OHL offences, the trio of Alex DeBrincat, Taylor Raddysh and Dylan Strome are right there. They combined for 103 points in 22 playoff games. On Saturday afternoon, the trio combined for two goals and three assists, showing why they have their reputation.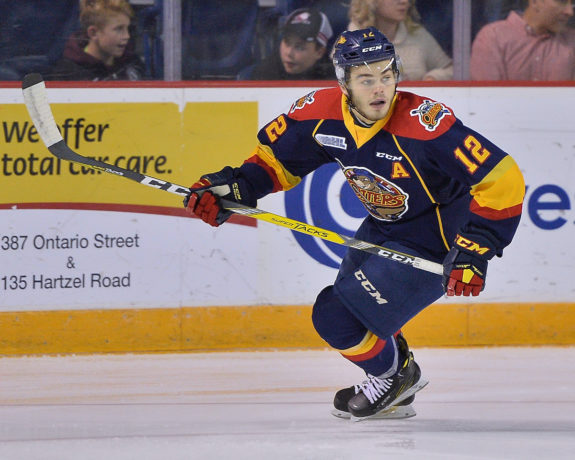 Seattle thought they had an answer in 17-year-old rookie goaltender Carl Stankowski. The youngster made waves during the WHL playoffs, taking over from injured veteran Rylan Toth. The Otters did their best to test him early, firing 11 shots on net before the midway point of the first period.
While Erie had the early advantage in shots, Seattle got their legs going as the period continued. They used their size to show the Otters this wasn't going to be an easy game. While the game was scoreless after one, Erie had a 12-8 edge in shots.
Lighting the Lamps
It didn't take long into the second for the seals to get broken. Less than five minutes in, the Otters found themselves on a power play. After a 65-goal regular season, DeBrincat scored his first of the Mastercard Memorial Cup on a one-timer near the slot to give Erie the 1-0 lead.
Erie's lead didn't last long, though. Three minutes later, Thunderbirds' Scott Easnor beat Otters' goaltender Troy Timpano and they were all tied up at one.
Before the end of the second, the teams would exchange goals again. With just over two minutes remaining, Otters' defenceman Jordan Sambrook cut in front of Stankowski and tucked it inside the post to give Erie the 2-1 lead. Seattle would respond a minute later when Austin Strand found the net behind Timpano.
While the score was tied at a pair each after 40 minutes, Erie had a decisive 29-14 lead in shots.
Things didn't get much better for Seattle in the third. They kept Erie to just six shots, but the Otters scored on two of them courtesy of Strome and forward Christian Girhiny. Seattle recorded only six shots on net, too, but couldn't solve Timpano. The result was a 4-2 Erie win to open their tournament.
Carl's In Charge… Almost
All season, Erie has proven to be one of the top offensive threats, not only in the OHL, but the CHL. On Saturday, they put that to the test. They threw rubber at Stankowski from all angles, hoping to rattle the young goaltender.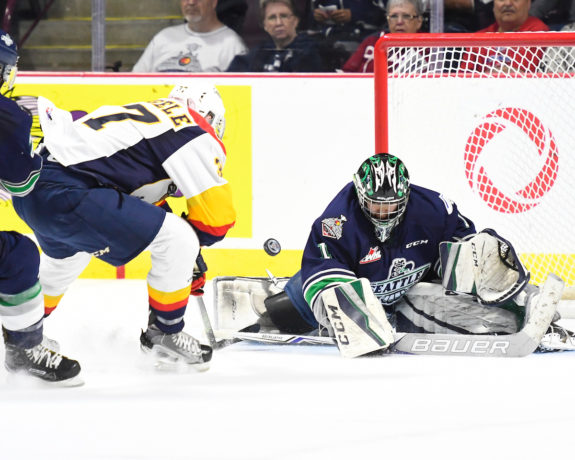 Stankowski, though, refused to lose his cool. He stymied the Otters on numerous occasions, drawing a big reaction from the crowd. You would never know he had played in just seven regular-season games to date. His poise and control were evident and it should give Seattle plenty to be positive about moving forward.
While Stankowski stood on his head, there was only so much he could do against one of the OHL's top trios. It's a story OHL fans know quite well.
Erie is now off until Monday when they take on the Saint John Sea Dogs at 7 pm. Seattle has little time to think about the loss as they play the host Spitfires on Sunday at 7 pm. Tickets for those games, plus the rest of the tournament, can be found on the Memorial Cup website.
---
Scoring
Second Period
Otters – A. DeBrincat (1) (K. Pettite, W. Foegele) – PPG – 5:40
Thunderbirds – S. Eansor (1) (N. Volcan, S. Moilanen) – 9:01
Otters – J. Sambrook (1) (T. Raddysh, E. Cernak) – 17:59
Thunderbirds – E. Strand (1) (M. Barzal, R. Gropp) – 19:07
Third Period
Otters – D. Strome (1) (T. Raddysh, A. DeBrincat) 1:36
Otters – C. Girhiny (1) (A. Cirelli, K. Maksimovich) – EN – 18:41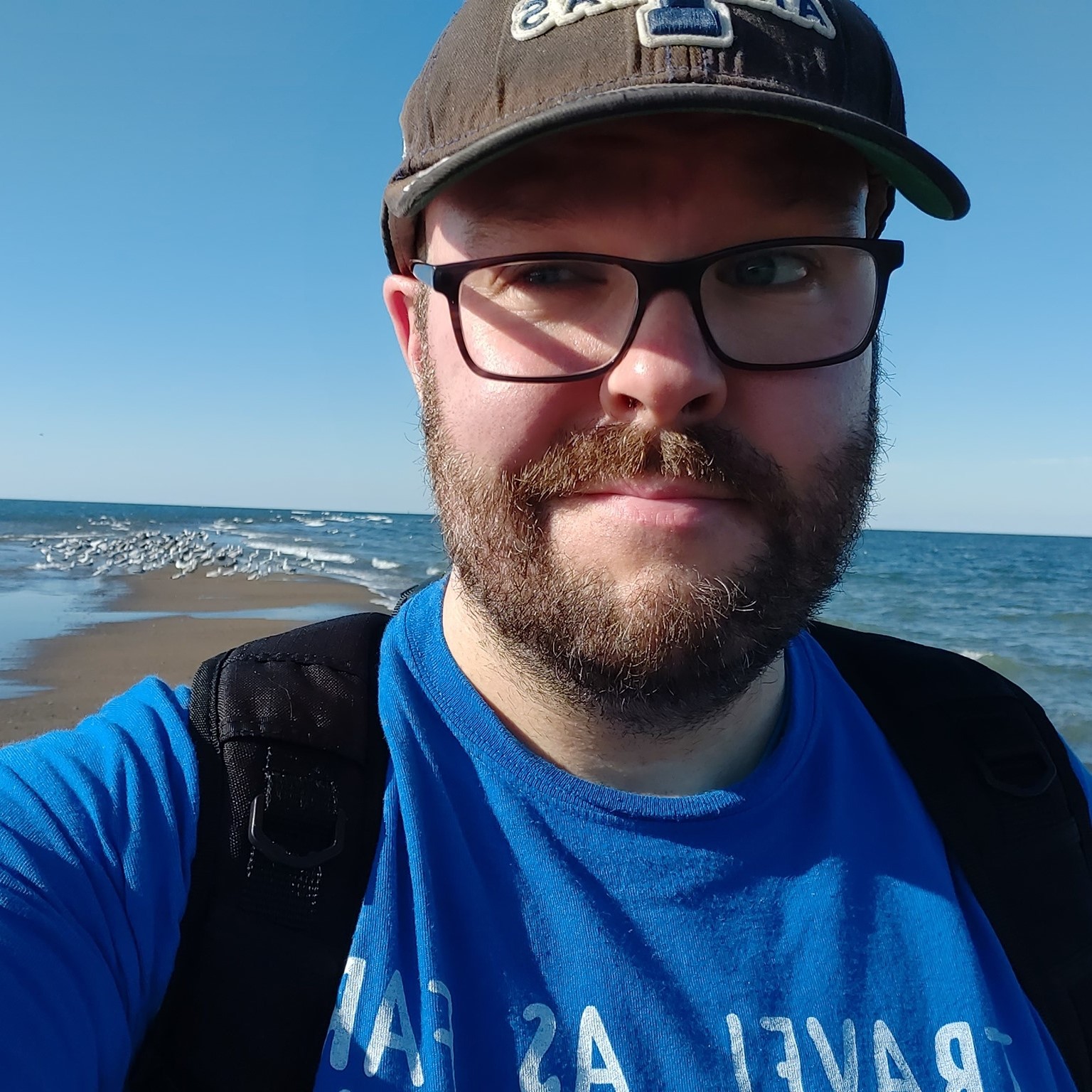 A nearly life-long resident of Windsor, ON, I graduated from St. Clair College (Journalism) and University of Windsor (Communications) and have attended Windsor Spitfires' (and OHL) games for 30-years. My areas include multimedia journalism and photography.