Every summer in the NHL is fun and exciting if you're a fan of change. So, with the NHL Expansion Draft, the NHL Entry Draft, a sticky salary cap and some disappointing results from some teams that expected to do better, this summer in the NHL is going to be an extremely busy one. Did you have a team that finished in the upper echelon of the NHL standings, but it looks like there is going to be interesting change? A lot of fans did. Here's what you can expect to see from some of the most successful teams in the NHL this past season.
Washington Capitals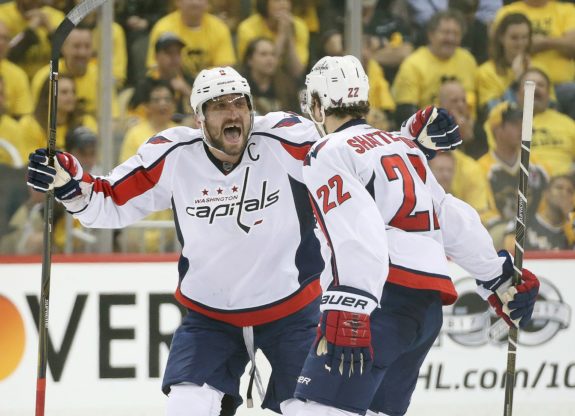 Wow, what an interesting story the Capitals are. Now back-to-back Presidents' Trophy winners, no team may look more different than Washington will at the start of the 2017-18 season. There's talk out there that the Capitals are so disappointed in their postseason woes that Alex Ovechkin is being discussed as a possible trade option. They also have 10 pretty significant free agents on the roster that need new contracts or will be free to move on. Among the big ones are T.J. Oshie, Justin Williams, Evgeny Kuznetsov and Kevin Shattenkirk.
T.J. Oshie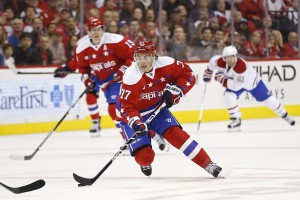 Oshie loves being a Washington Capital. He's also quickly become a fan favorite. His 107 points in 148 games make his previous two seasons the highest-scoring seasons of his career. In 2016-17, he tied Alexander Ovechkin with the team-lead in goals with 33. All that may not be enough. With the sheer amount of players up for new contracts, the very productive right-winger appears to be Washington's top unrestricted free agent priority, but salary cap constraints may prevent a successful renegotiation.
Justin Williams
"Mr. Game 7", Justin Williams seems to always find a home where he can be productive. This past season with Washington was the first time in his career he did not win a Game 7 in a series and it came at the most inopportune time for the team. He'd like to return to the Caps but understands there is more at play here than a simple desire to return. He could be looking at taking a discount if he thinks Washington is his best opportunity to win a Stanley Cup. He's now 36-years-old.
Evgeny Kuznetsov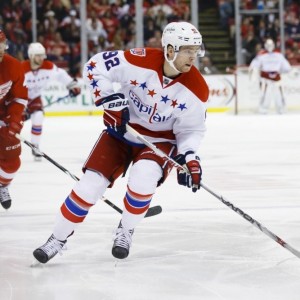 Kuznetsov is a restricted free agent and in need of a new contract. At just 24 years old, he's likely the future of the Capitals, much more so than Ovechkin. This makes signing him extremely important.
Kuznetsov's production took a step back in 2016-17 with 59 points, but he's only one season removed from a 77-point campaign. He rebounded a bit in the playoffs this year with five goals and five assists in 13 games and if you use the numbers of other players in the NHL who have similar production over that time span, Kuznetsov could cost the Capitals as much as $6.0-$6.75 million per season. The Capitals will need to pay him close to what he's seeking as he's already declared he's willing to bolt for the KHL if contract negotiations seem too painful.
Kevin Shattenkirk
He is likely a rental, but there is the slim possibility he stays in Washington. That will likely come down to the final numbers and if Shattenkirk can get more on another team, — and of course one he wants to play for — he'll not return.
Alex Ovechkin
Trading Ovechkin shouldn't job number one for general manager Brian MacLellan this summer. But, if a deal is there to be made, it might be worth taking a closer look at. The leader of the Capitals, Ovechkin is being viewed as a major reason the team hasn't gotten themselves over the hump. Is he actually to blame? Probably not, but where there's disappointment and few results, there's change. Moving Ovechkin also allows for much more flexibility with other free agents. The four players mentioned earlier being the ones he'd be making room for.
The Expected Change
It would be surprising if Ovechkin goes, but don't be surprised if Shattenkirk, Willams and Oshie are all in different uniforms.
Pittsburgh Penguins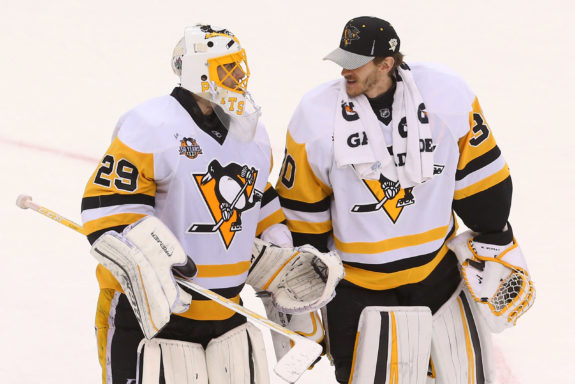 When this playoff run is over for the Penguins, win or lose, they'll have a number of pending free agents to negotiate with and will have decisions to make when it comes to their goaltending situation. The Penguins are one of the teams that many are keeping an eye on during the NHL Expansion Draft because they stand to lose a very strong goaltender in either Marc-Andre Fleury or Matt Murray.
Fleury showed the first signs of having a chink in his armor when Ottawa easily defeated the Penguins and chased Fleury from the net in Game 3 of their Eastern Conference Finals series. Matt Murray came on in relief and took the reigns for Game 4. It was a game the Penguins won in overtime.
Fleury's no-movement clause is what makes this so interesting. If he chooses to stay, it's his right. If he chooses to go, he gets some say in the matter.
The Penguins also have to work out deals with Trevor Daley, Justin Schultz, Ron Hainsey, Nick Bonino and Matt Cullen just to name a few.
Expected Change
Expect one of Fleury or Matt Murray to be gone (it could be Murray depending on the better return) and my money is on Chris Kunitz not returning to help make cap room available.
Chicago Blackhawks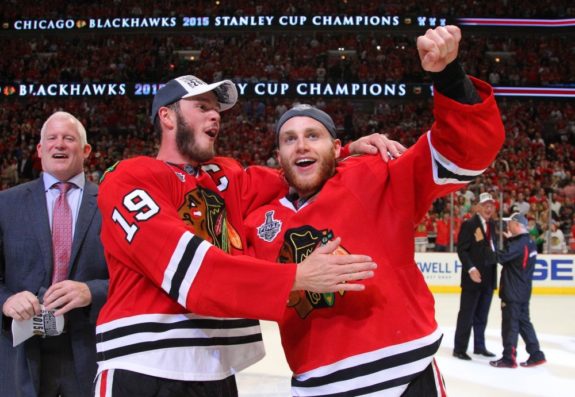 You don't get bounced from the first round of the playoffs the way the Chicago Blackhawks did and not contemplate change. The question is, how much change can a team so salary cap strapped make when their top two players take up nearly one-third of the team's available space?
Brent Seabrook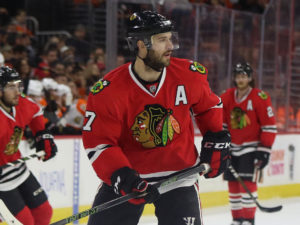 Where they might consider starting is on the backend where Brent Seabrook makes a lot of money on a very lengthy contract. I'm not sure the Hawks want to move Seabrook but that may not matter as some money needs to be freed up and moving him potentially allows the Blackhawks to protect Trevor van Riemsdyk at the NHL Expansion Draft. Would there be takers for Seabrooks' contract? That altoegher is a different question.
Marcus Kruger
Kruger is too expensive for a fourth line player. This is especially true for a team like Chicago where every penny now matters. He makes over $3 million per season and his highest output was a 28-point season in 2013-14 when he played 81 games.
Expected Change
Goaltender Scott Darling is already gone. He was moved to Carolina knowing that the Hawks couldn't afford to hang onto him and re-sign him. Brian Campbell and Johnny Oduya will probably not be back unless both agree to very minimal contracts which allow the Blackhawks to squeeze them in under the cap. Even then, I'm not sure the team keeps them as a priority needs to be placed on getting younger and quicker on the blue line.
Columbus Blue Jackets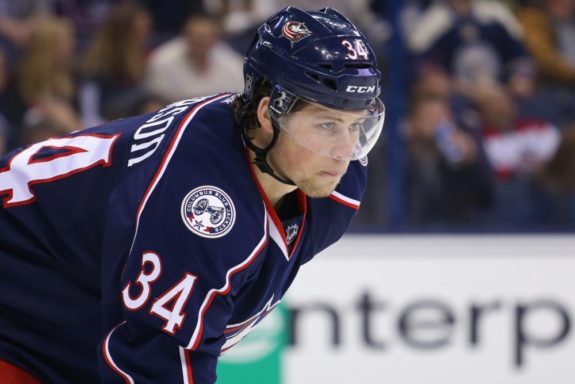 The Blue Jackets had a great regular season and not-so-great and postseason. The team likely looks upon the year as a whole and feels excited about the future. Any real change will come by necessity, not by desire.
The first issue for Columbus is the NHL Expansion Draft, where general manager Jarmo Kekalainen already knows he's bound to lose a good player. Josh Anderson, William Karlsson and goaltender Joonas Korpisalo seem to be the consensus among experts who try to predict who the Vegas Golden Knights might hav an interest in.
Scott Hartnell
If Columbus can, they'll convince Hartnell to waive his no-move clause and leave him exposed. Their hope is that the Golden Knights take one look at his salary and age and pass him by. Still, doing so allows the Blue Jackets to properly protect the forwards they need to.
Expected Change
Columbus will likely come away from the NHL Expansion Draft taking a pretty good hit. Josh Anderson seems the most likely bet to be gone if he can't be protected. Sam Gagner may not be back either if another team views his rebound season as repeatable.
Minnesota Wild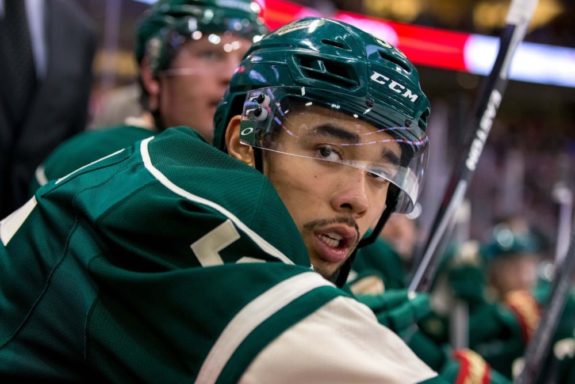 The Wild have some significant contracts that require attention. General Manager Chuck Fletcher described himself a manager who would be actively listening to deals and suggestions from 30 other NHL franchises. Fletcher said of the team, "I like a lot of our players, but the reality is we can't bring our same team back. There is going to be a change or two."
Martin Hanzal
The Wild went all-in this past trade deadline and it didn't work. Part of their big push was obtaining Martin Hanzal from the Arizona Coyotes. In five playoff games, he had one point. Despite that, Hanzal is going to get paid and Minnesota probably can't afford the asking price (not that they would choose to).
Matt Dumba
Matt Dumba is one of the players Fletcher has gotten calls about when it comes to NHL teams exploring what's available. Since it's possible Dumba or Jonas Brodin might have to be exposed in the expansion draft, trading Dumba might be the better option.
Mikael Granlund and Nino Niederreiter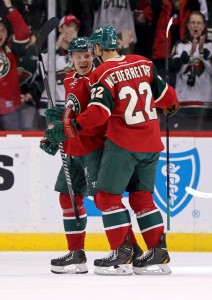 Both are restricted free agents and both will be high on Fletcher's priority list. The Wild only have eight forwards under contract for next season and both were major contributors. Grandlund finished the season with 69 points and Niederreiter with 57.
Expected Change
Hanzal did not work out as expected and probably won't return. He'll get overpaid during the summer and that's not a place the Wild want to go. Brodin or Dumba are probably going to be missing from the blue line when the 2017-18 season starts because one will be exposed and Minnesota needs cap room for two returning forwards.
Anaheim Ducks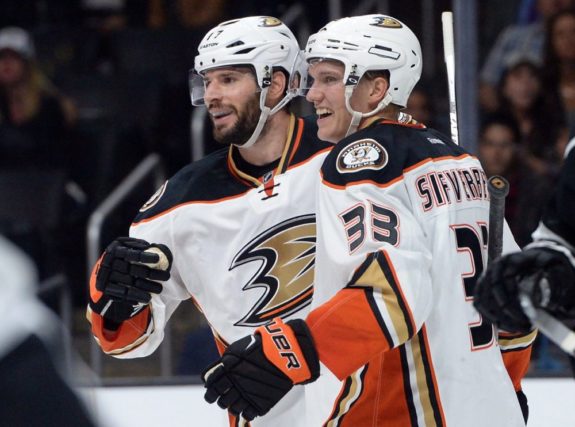 The Anaheim Ducks have a real dilemma on their hands. Do they protect all their key forwards and let a very good defenseman get plucked in the NHL Expansion Draft or do they protect four defensemen and lose a very good young forward? That decision may mean a trade that opens up the doors for a ton of other trade action around the NHL.
Jakob Silfverberg
He's the young forward the Ducks are most concerned about losing and he'll be snatched up almost instantaneously if left unprotected. In a trade, he gets the Ducks some real assets in return, so if Anaheim can't figure out another option, they could move him.
Kevin Bieksa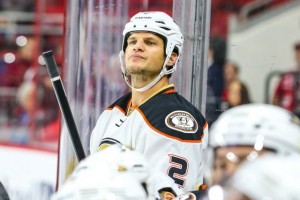 If the Ducks could move him, they would. He's making $4 million next season and he's slow and often ineffective. The problem is, he has a no-move clause and why would he want to leave a team like Anaheim that is always near the top of the NHL standings? They are forced to protect him during the expansion draft.
Expected Change
At least one of the Ducks young and talented defensemen will be in another home and Anaheim will do everything they can to cut ties with Kevin Bieksa.
Edmonton Oilers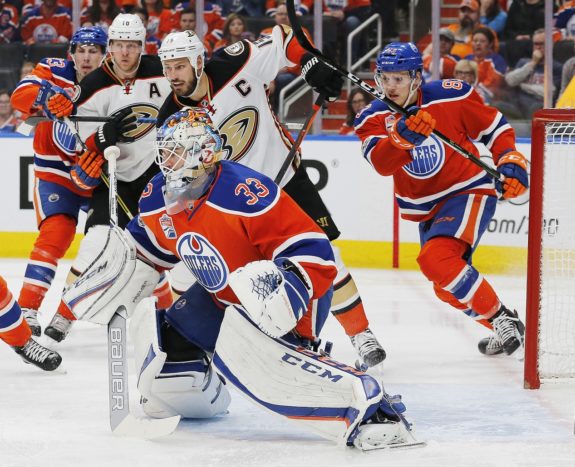 By almost every measuring stick imaginable, the Oilers had a resoundingly successful season. They were clearly disappointed in how they were eliminated from the playoffs by Anaheim, but they took valuable lessons from the loss and the postseason experiences and almost the entire team is excited to return.
They have some bookkeeping work to do by getting Leon Draisaitl under a long-term contract and they'll likely try to take care of Connor McDavid's deal as well. From there, Kris Russel gets looked at and Edmonton has to decide what to do with underperformers like Jordan Eberle and Ryan Nugent-Hopkins.
Jordan Eberle
He's the hot-button topic in Edmonton right now and whether he stays or goes seems to be on everyone's mind. Many believe he'll rebound from a slightly underwhelming regular season, but others are calling him too one-dimensional for a $6 million player.
Ryan Nugent-Hopkins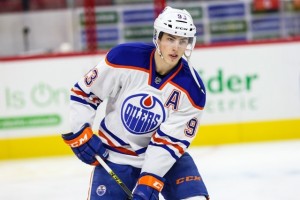 Like Eberle, Nuge underperformed. But, he offers a few more intangibles than Eberle does and keeping him means the Oilers have three very durable (but expensive) centers.
Kris Russell
He was a one-year contract added late last summer that worked out extremely well. Both parties would like to see him return, but money stands in the way. If they can come to a good meeting point, he'll be back. The Oilers just aren't willing to offer him anything beyond reasonable with such big contracts coming due.
Expected Change
Kris Russell may not be back. Eberle may be traded but both could also just as easily be returning. The Oilers will have a very similar look in 2017-18 as they did this past year but they'll let some of the expiring contracts come off the books.