As the video presentation was playing to the crowd high above UPMC Park on Thursday night, Matthew Schaefer was trying to hold back tears. Erie Otters' heroes of yesterday were being played on the big screens.
---
---
But then a few Otters' greats including Anaheim Ducks' defenseman Jamie Drysdale and Toronto Maple Leafs forward Ryan O'Reilly took the time to record a video welcoming Schaefer, the first overall pick of the 2023 OHL Priority Selection, to the Otters.
"Honestly, I almost got a little teary-eyed just watching the videos because it's the next step of the journey, right?" Schaefer said. "It's every kid's dream to go to the OHL and it just still doesn't feel real."
Schaefer the Leader
Schaefer becomes the third number-one pick made by the Otters in team history joining O'Reilly and Connor McDavid. The Otters had their eye on him and for good reason. Besides being arguably the best defenseman in his age group, he's just as known for how good he is off the ice.
---
Latest News & Highlights
---
Schaefer believes he'll fit right in.
"I've heard so many great things about this organization. They're probably one of the best organizations out there and they have great ownership and everything and a great team. So I think I can fit in well with the team because I'm a social guy and I like to talk."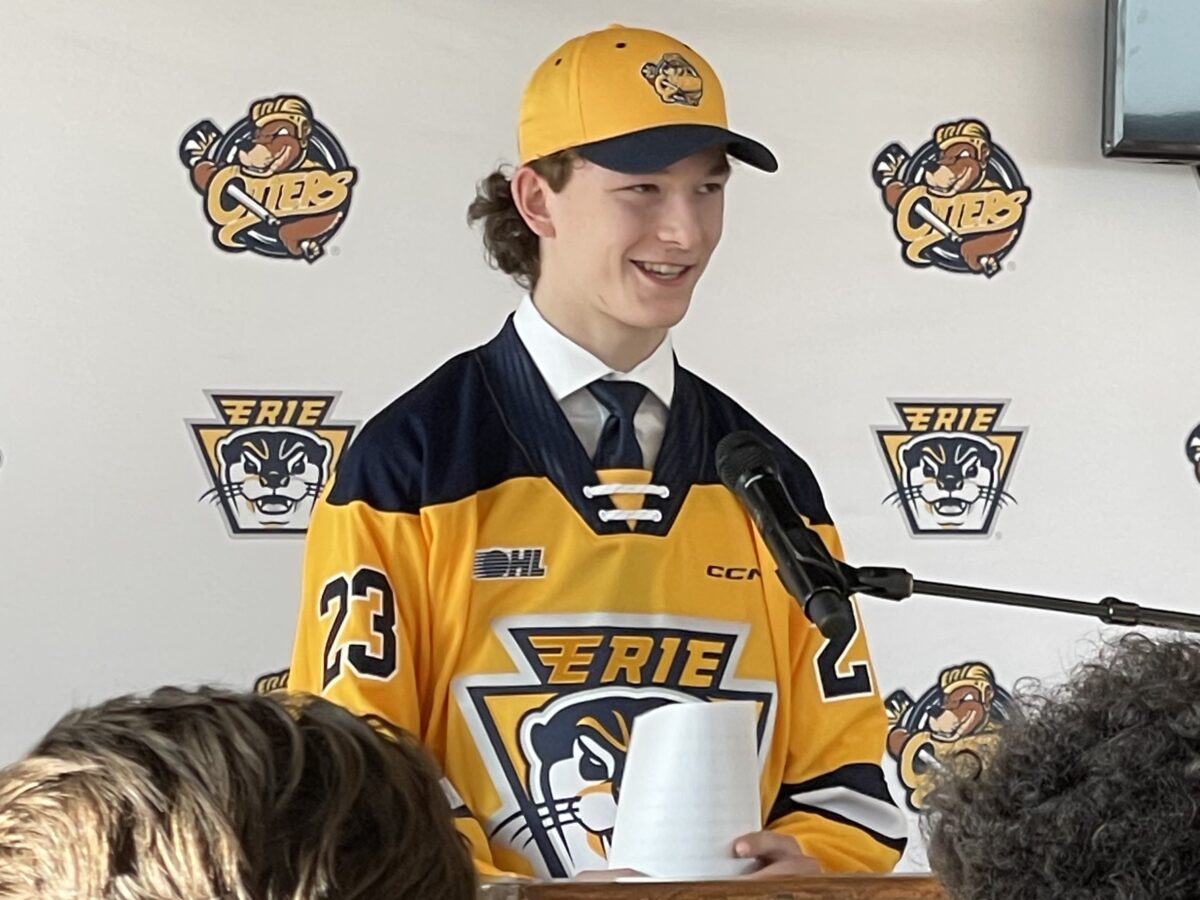 Schaefer has an abundance of leadership. He wore the C at the 2023 Canada Games where he scored the Golden Goal in double overtime to help Team Ontario defeat Team Saskatchewan. But it's the little things he does to uplift his teammates that puts him at a different level. Let Otters GM Dave Brown explain what he saw.
"I said when we went up to Summerside, PEI, we watched warmup. He was the captain in Team Ontario," Brown said of Schaefer. "He went around and had some sort of contact with every single player in warmup. And I leaned over to Griever (Scott Grieve, Otters asst. GM) and said hey, if, if it comes to it and we get the choice, this is probably gonna be our guy. We want to continue to build on leadership. He has so many intangibles that I think just make him such an unique player."
Schaefer the Difference Maker
Schaefer was the consensus best player available in the 2023 OHL Draft according to most draft services. His smooth skating and two-way play stood out especially in the big moments.
"I think I'm a hardworking player and I will compete every game. I think I'm a two-way defenseman that can play offense and defense and has good hockey IQ and can see the ice really well," Schaefer said of his game.
"Yeah, it's a special moment," Grieve said. "I think getting a player in Matthew's caliber, it's a special, special day for the organization to be able to get a guy like that. He's so dynamic. He can control the pace of the game back there. He can get the puck moving north quickly. He's so good in transition but at the same time, he takes care of his own end. He's a complete player and has a real projectable frame."
"He's matured beyond his years," Brown said. "I think those are the sorts of things you're looking for, those intangibles. I think when you see him on the ice, you might think back to somebody we just had recently (Drysdale) who's playing in Anaheim, just his ability to beat his guy. You're going to have to beat him 2-3 times down the ice."
"I think anytime you can get a highly-skilled, puck-moving defenseman that hopefully can generate points from the back end and down the road as he gets older runs a power play as you see with Drysdale and Darren Raddysh, these guys are a really important part of the program," coach Stan Butler said. "It means we can play fast. The quicker we're out of our zone, the quicker we can get the puck to our skill forwards. If we're playing in the other team's zone, I like our chances better."
Otters Looking Ahead to Better Days
Suddenly, the Otters are building a young core led by Schaefer and 2022 second-overall pick Malcolm Spence. Carey Terrance, Pano Fimis and Spencer Sova make five first rounders to build around.
The Otters hope that this core will lead to a quick turnaround.
"You look at teams that are really good, they have a lot of first-round guys on their team," Brown said. "We acquired Fimis. We have all our own picks. We're up to five first rounders without the overagers. I think that matters. We can't tell ourselves it doesn't. But at the end of the day, elite talent and elite character, that's what we need."
You Might Also Like
Butler admitted he liked what he heard from the players at the end of season interviews.
"I was really happy with the guys. You can see how many guys are here today. They didn't have to come down. Some of them come down from Toronto. I've had some meetings with the guys since the season, stayed in touch with them. I just basically laid it on the line and I'm a pretty honest, straightforward person. I just said, here's what we gotta do to be better. I just felt that there was a lot of loose ends that needed to be tightened up. And I think the best policy is an honest policy. We went through the front door and I challenged the guys and I said, we're in the toughest division in the Canadian Hockey League. So we have to put the work in."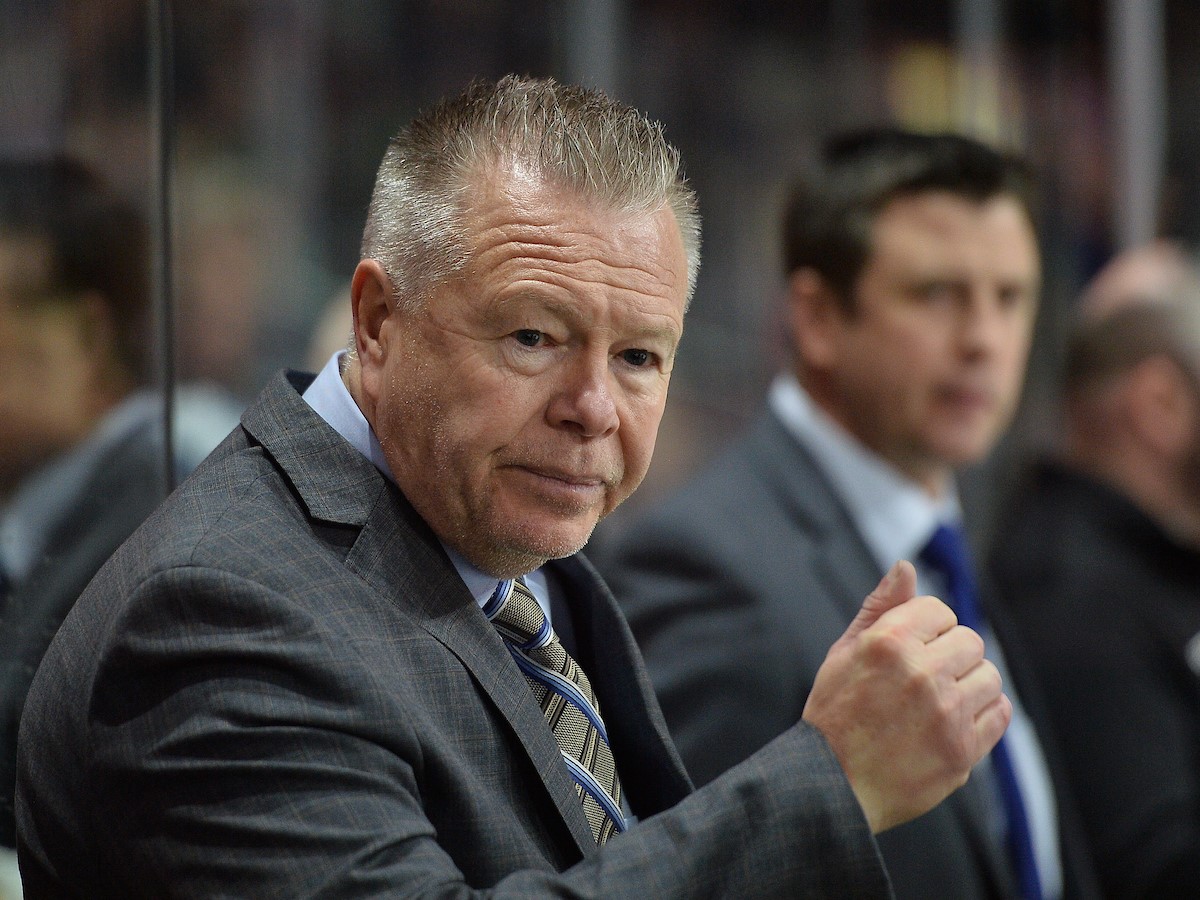 There's a reason both Matthew Schaefer and the Otters are excited about things. From both perspectives, each believe big things can eventually happen including winning a championship eventually.
For all these reasons, Schaefer is a perfect fit for the Erie Otters.