For those of you who stayed up late on Tuesday (April 18) to watch the Winnipeg Jets have their way with the Vegas Golden Knights to take a 1-0 series lead in the first-round best-of-seven, you should have noticed that Pierre-Luc Dubois was a force that they couldn't handle. The game was a 60-minute resumé of why the Jets need to sign him to a long-term contract in the off-season. Dubois was a nightmare that the Golden Knights couldn't contain. He was the Jets' best player in a game where the entire team played well, which exemplified the need for him to be around for many more years.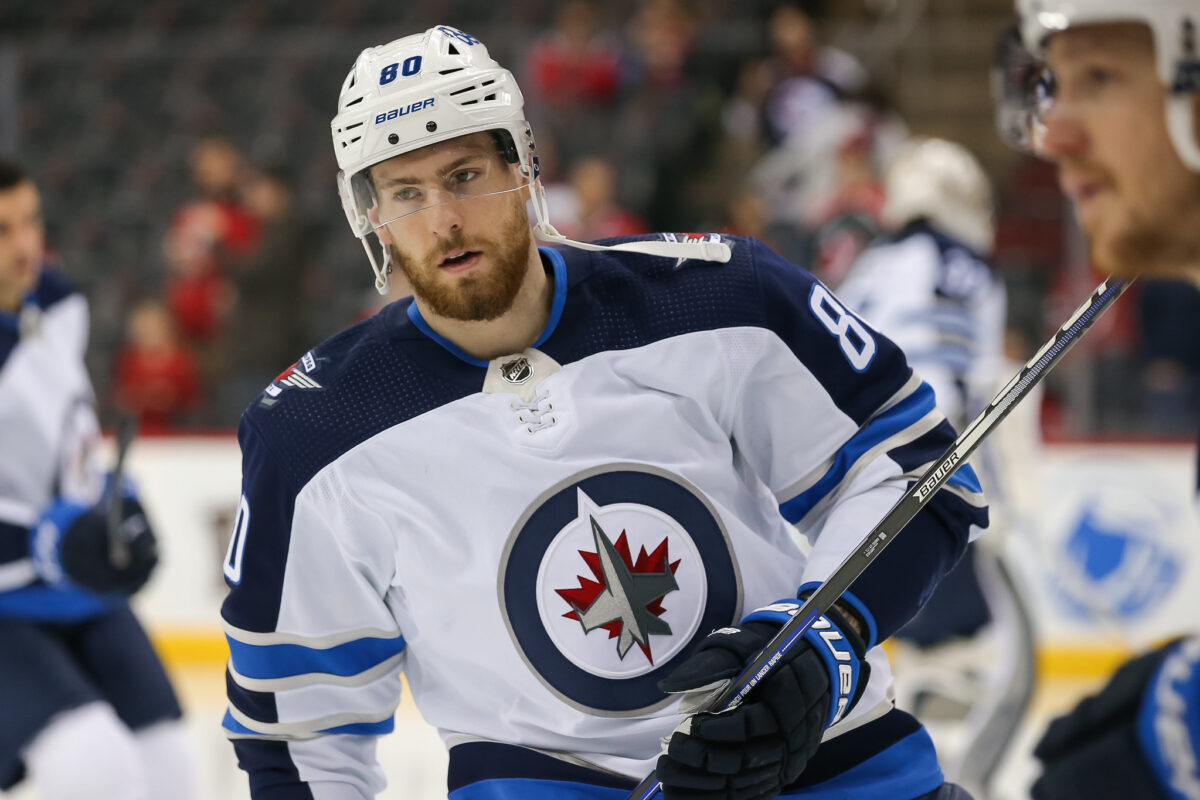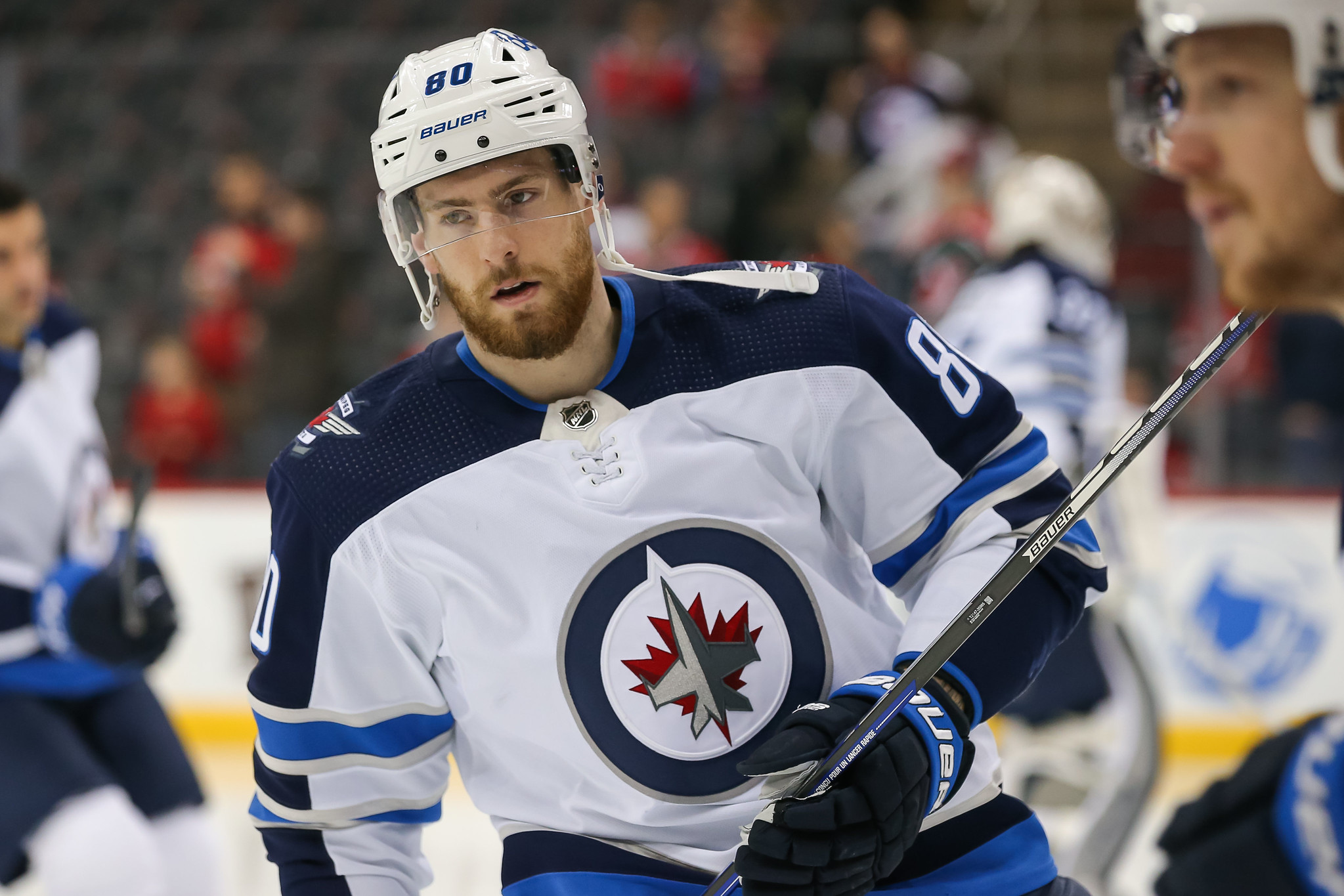 Three facets of Dubois' game make him an invaluable asset. The ability to score and create offensive chances is something few players do in combination. Physically, he is a people mover and uses his strength to enhance his play. Emotionally, he is an antagonist who gets under the opposition's skin and throws them off their game.
Dubois Showed His Offensive Presence in Game 1
Dubois is a prototypical power forward. At 6-foot-2 and 205 pounds, he is a large human who likes playing in the dirty areas, skates well and can move the puck effectively. In Vegas, he turned the game in the Jets' favour early in the second period. He set up Kyle Connor for the first goal a minute and a half into the period on a rush where all three Vegas defenders had their eyes on him, leaving plenty of space for Connor to bury a one-timer past Laurent Brossoit.
Just over a minute later, his speed carried him on a partial break as he ripped a shot over the shoulder of the Vegas netminder, making the score 2-0 and effectively taking the crowd out of the game.
"That's Dubie at his finest, right? He's so strong at that, long reach, he gets around guys, you don't think he has you beat and then he's got an extra step on you."

– Kyle Connor , (from "How Morgan Barron's return after 75 stitches inspired Jets to Game 1 win over Vegas", The Athletic, 19/04/23)
In the same article, Ates added, "It was only the first in a long series of dominant plays from Winnipeg's No. 1 centre." With Mark Scheifele moving to the wing on a line with Dubois and Connor, it is clear that he is now the team's go-to player up the middle.
---
Latest News & Highlights
---
Dubois is a physical force. Not many NHL teams boast a number-one centre who is also a power forward. Superstars like Sidney Crosby and Connor McDavid can score and are physically able to handle themselves, but none impose their physical will on others like Dubois. He brings another level to his game, which is unique for an NHL top-line centre.
Dubois' Physicality and Intensity Were on Display
Dubois relishes the physicality of hockey and uses his size to his advantage. Being 6-foot-2 and 205 pounds is not necessarily considered enormous in the NHL, but it's his mindset that comes with that body that sets Dubois apart. He's not averse to mixing it up with opponents, and he's an expert at drawing opposition penalties.
Related: Jets Need Dubois, Hellebuyck and Scheifele Long-Term
He relishes in annoying his opponents, verbally communicates himself well (some folks call it trash-talking) on the ice and has the physicality to back up his opinions.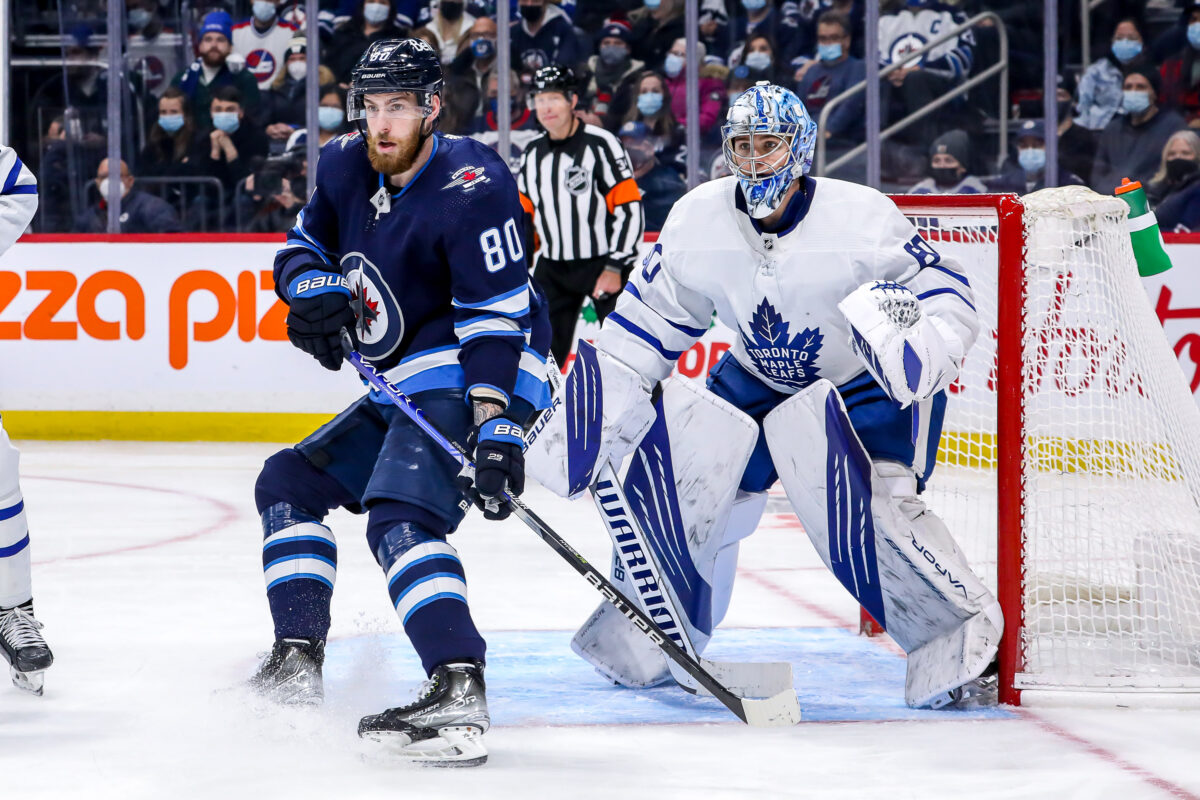 In the second period of Game 1, he laid a full-body blow at the blue line, laying the Golden Knight to the ice, and this happened after the game's second goal, where he taunted Brossoit in the Vegas net on his way back to the bench. Brossoit is a former Winnipeg Jet, yet Dubois' intensity would not allow for camaraderie on the ice. If you're not his teammate, you're the enemy, plain and simple. When asked about it post-game, he laughed and pled the fifth.
"When Dubois is engaged he can be a real force in a lot of areas."

– Ken Wiebe
Game 1 was a snapshot of what Dubois brings to the table. He led the Jets in that win with eight hits and was a real presence the Golden Knights had trouble containing. After initiating the opening goal with a quick rush and brilliant pass, he immediately followed that by scoring the eventual game-winner 62 seconds later. For 60 minutes, he was perfect in the defensive zone and pressured the Vegas defense on the forecheck.
Jets Need to Make Dubois a Long-Term Priority
It's no secret that the Jets have a lot of decisions to make regarding Connor Hellebuyck, Blake Wheeler, Scheifele and Dubois. But I think Dubois needs to be the priority. Yes, the rumour mill has him heading toward the Montreal Canadiens, but this game should be a sign that the front office has to throw everything at this guy to keep him in a Jets uniform long-term.
He is a unique player that brings so many different facets to the table. How many NHL top-line centres do what he does? Most do some of what he can, but I can't think of anyone in his position that matches Dubois' resumé.