To say that the Toronto Maple Leafs had a poor start to the 2023 NHL Playoffs is an understatement. From a slow start to losing Michael Bunting to a suspension, everything that could go wrong, did go wrong in Game 1 against the Tampa Bay Lightning. 
There wasn't any doubt that the Maple Leafs needed to come out flying and make a statement in Game 2 or be down a deep hole going into Tampa Bay for Game 3. Before Game 2 head coach Sheldon Keefe made it a point that a response was needed. 
"We know enough that you need a response here tonight," Keefe said according to TSN's Mark Masters. "You have an opportunity to do that. That's what the playoffs are about." 
Even Ryan O'Reilly said the team was ready to go for Game 2.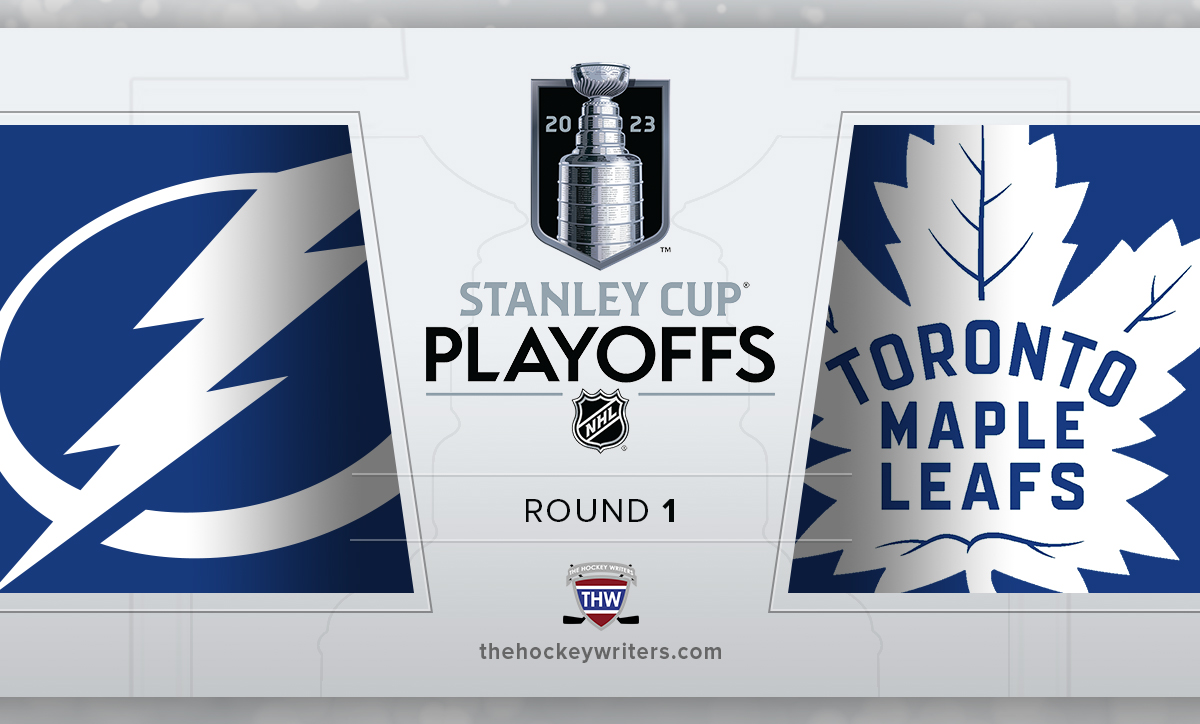 Consider it mission accomplished as the Maple Leafs showed a great amount of urgency, dominating the Lightning from start to finish. From the star players shining to Ilya Samsonov having a bounce back performance in goal, it was a collective group effort for this team.
Stars Stole the Show
Despite the Game 1 loss, the core of Auston Matthews, Mitch Marner, John Tavares and William Nylander had good moments in Game 1 and found the scoresheet. However, in Game 2, they stole the show and made a massive statement that they can rise when things get tough. They were on the attack from the very beginning and didn't let up at any point.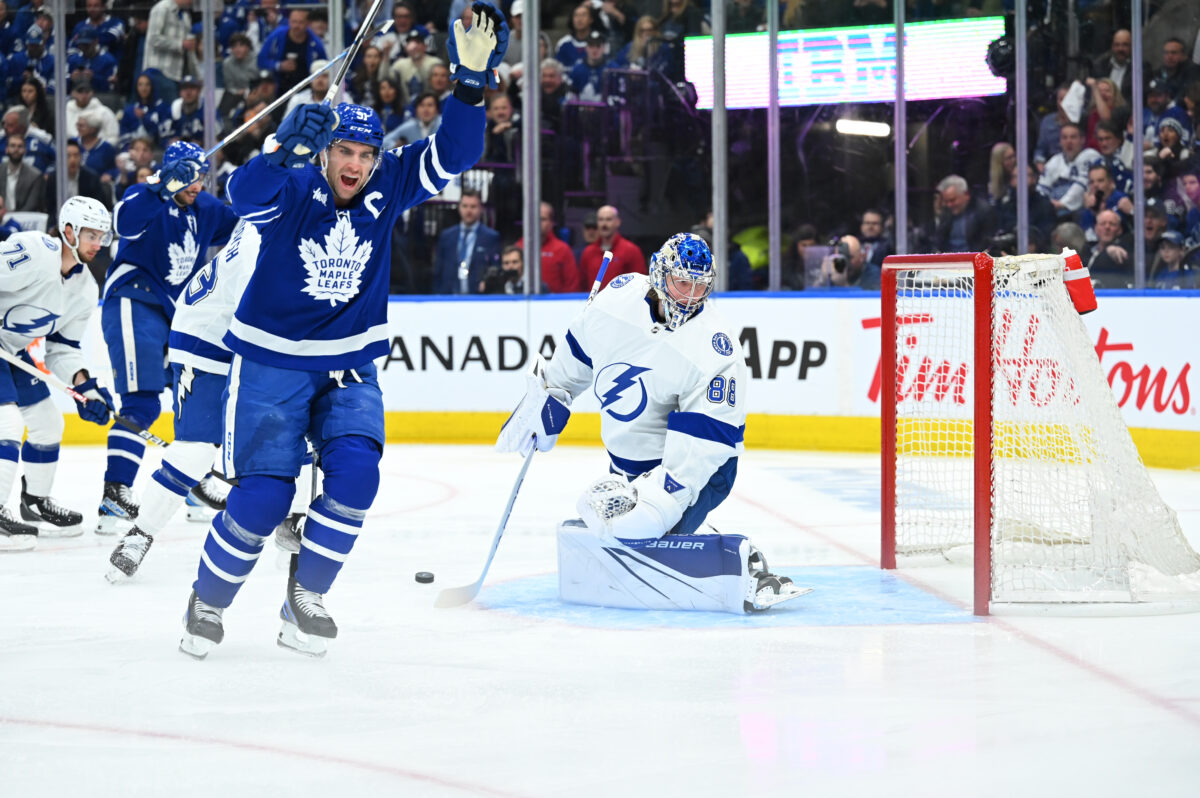 Marner kicked the scoring off with a goal 47 seconds into the game after drawing a penalty. He would then score another one later in the second period. Tavares finished the game off with a hat trick, Nylander had a fantastic snipe himself and added an assist and Matthews had two assists on the night. 
Related: Maple Leafs Already Made Decision on Bunting Prior to Suspension
While they were fantastic in starting and contributing to the offense throughout the game, it was defenseman Morgan Rielly that had just as much of an impactful and profound game. As a result, he found his way into the history books with a four-assist game by a defenseman tying Ian Turnbulll, Allan Stanley and Wally Stanowski for the franchise record. 
While many may focus on the goal scorers, Rielly was a major factor on the ones that he assisted on. None was more noticeable than his helper on Tavares' first goal of the game. After Tavares won the draw, Rielly was able to quickly move the play down low. As he draws in an opposing player, he spots Tavares in the slot for the 2-0 goal. That was a determined and confident Rielly on that play.
During the regular season, Rielly wasn't as consistent as many had hoped for in terms of his production and decision making. His four goals and 3.2 shooting percentage was the third lowest of his career, which isn't ideal for your top defender. However, when the playoffs come around, he always seems to be at his best and he was in Game 2. In all situations, he had a 61.54 Corsi For percentage and a 61.98 expected goals for percentage in that game. 

If there was anyone to gain more confidence in the postseason, it was Rielly and he was on full display with his offensive game and ability to jump into the attack. 
Samsonov Responds in Net
After a strong regular season where he earned the starer's role for the playoffs, Samsonov didn't have the best performance in Game 1. He knew that as his postgame comment suggests. 
There was some doubt after that game as Samsonov's record went to 1-7 along with a .895 save percentage. However, when Samsononv had a bad outing this season, he usually responds with a strong performance. And he did just that.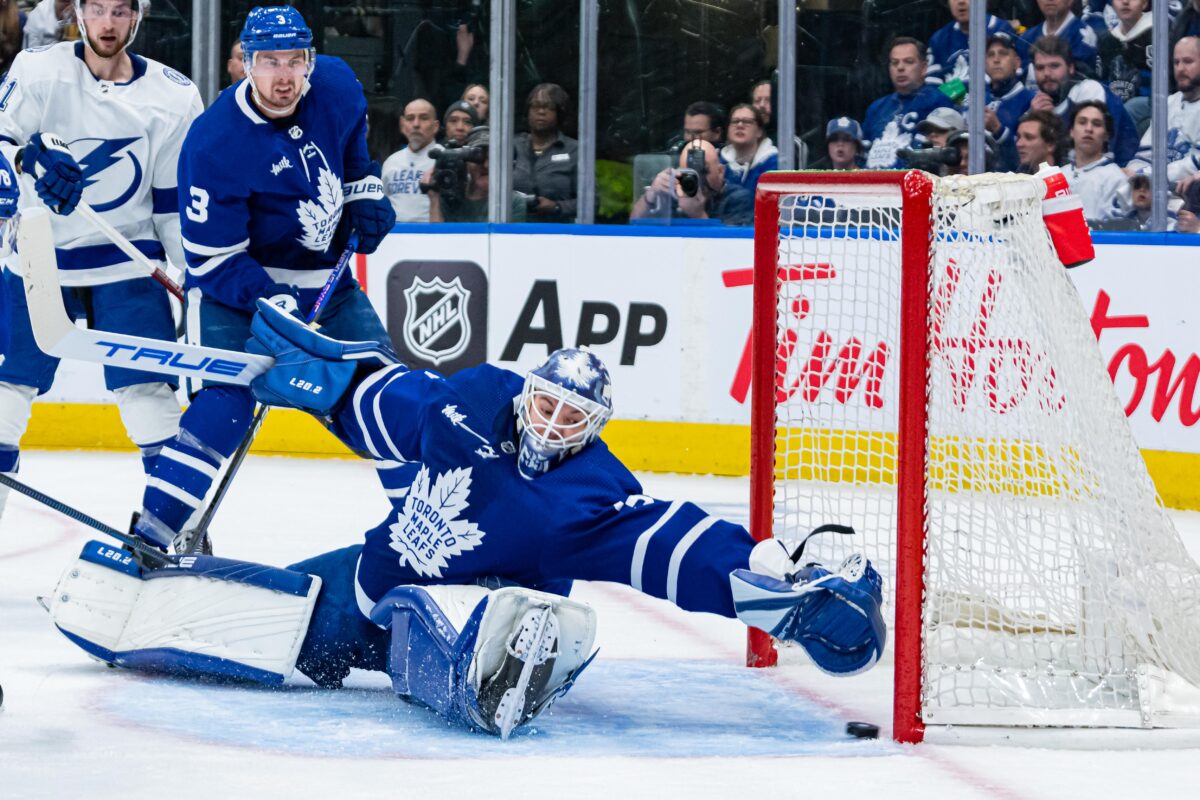 From the beginning of the game, Samsonov was dialled in and looked to be more confident and composed in the crease. There weren't as many nervous moments from him as there were in Game 1. When there was, he was still able to locate the puck and still maintain great positioning to make a save. The team helped him out, by not creating as many turnovers and getting into the lanes with 17 blocked shots. When the team in front of him does that, it makes Samsonov's job easier. 
Samsonov wanted to make an impact and he responded very well, having the mindset and work ethic to do so.
Knies Continues to Make Presence Felt
As a result of the suspension to Bunting, it was a perfect opportunity for rookie Matthew Knies to get into some meaningful games and continue to make an impact like he did during the regular season. While he didn't find the scoresheet, he continues to show why he deserves to get more opportunities.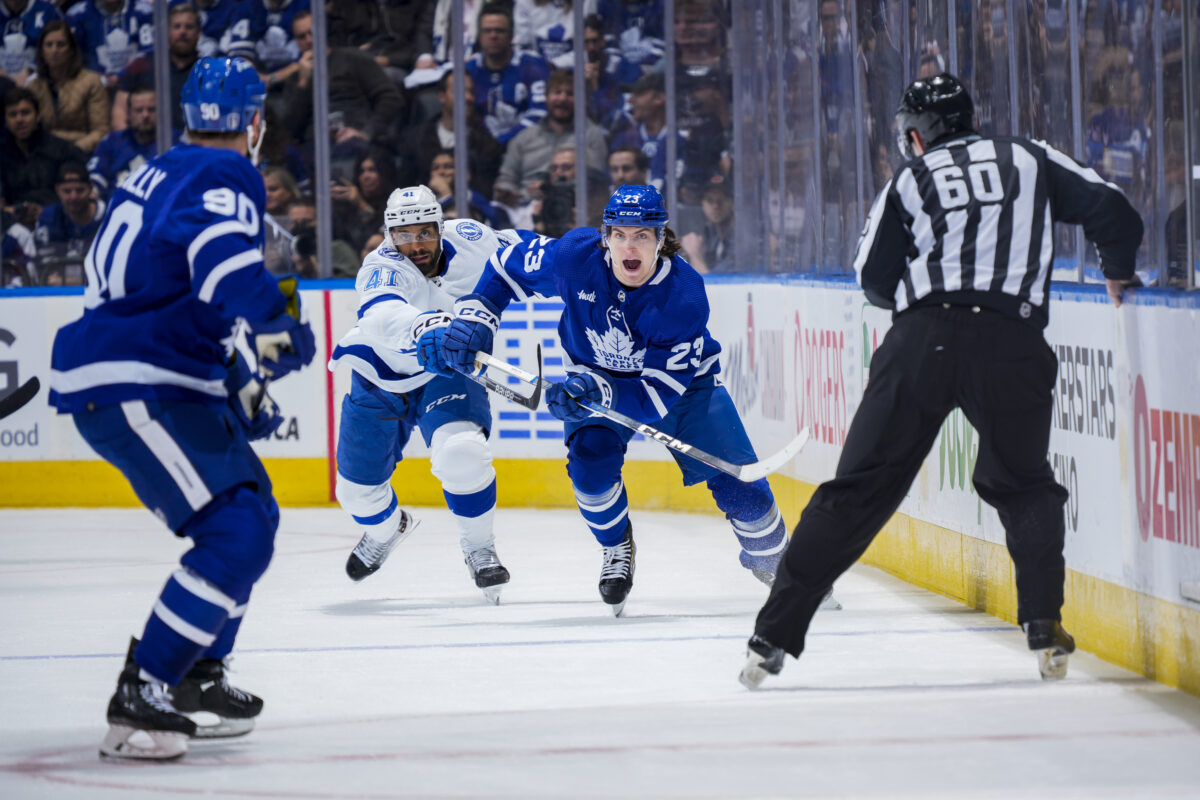 Knies was seen alongside O'Reilly and Noel Acciari on the third line and they were impactful at five-on-five with a 61.11 CF% and a 66.67 scoring chances for percentage. Focussing in on Knies, his skillset and ability to play that power forward-like game was once again evident. He continued to display his ability to use his size to his advantage, winning battles along the boards, being active on the cycle and making strong plays that generated quality chances in front of the net. For a rookie to have that strong of an impact with two great veterans is impressive. 
Related: Bunting's Suspension Provides Opportunity for Other Maple Leafs
O'Reilly said that Knies should trust himself in his play and the confidence in Game 2 showed. 
Carry Momentum to Game 3
Even though it can shift in an instant, momentum is a huge factor in the playoffs. With that kind of performance, the Maple Leafs need to carry the momentum that they had from Game 2 into Game 3. This team knows very well that they can't take the Lightning lightly and let their foot off the gas.
---
Latest News & Highlight
---
With a staple win like that after getting dominated previously, the Maple Leafs should feel extra motivated that they were able to rise to the occasion and play the way they should in the playoffs. There have been instances in the past where the Maple Leafs lose that momentum from game to game. Players like O'Reilly were brought in for this very reason to be a strong and vocal presence on this team to keep them determined and focussed. He got them going in Game 1 as they had a response and he was a factor on and off the ice again in Game 2. 
They played to a high standard and that needs to continue throughout this series. 
Statistics from Natural Stat Trick, Hockey Reference and NHL.
---
Sign up for our regular 'Maple Leafs Newsletter' for all the latest.