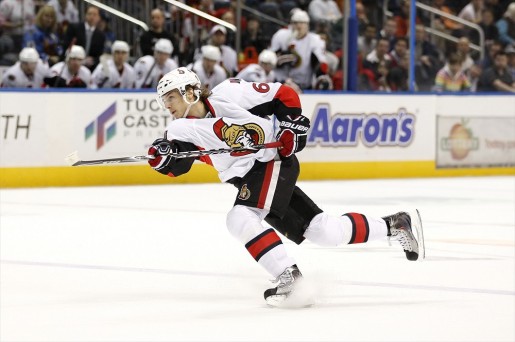 When the Ottawa Senators drafted Erik Karlsson 15th overall in the 2008 NHL entry draft they had high hopes for him as all first round picks are full of promise and potential. In less than four years those hopes are not only realized, but perhaps far exceeded!
GM Bryan Murray thought so highly of Karlsson that they traded up from the 18th pick with the Nashville Predators to ensure they would get their man. In front of the home team fans in Ottawa, Captain Daniel Alfredsson announced the selection of his fellow countryman. Karlsson played one more season in Sweden and came over to North America in 2009-2010 playing 60 games with the Ottawa Senators in which he scored five goals and 21 assists for 26 points. That year he competed in the World Junior tournament for Sweden helping them capture the Silver Medal. The following year was a difficult season for the team, and while Karlsson's point totals rose (13 goals and 32 assists for 45 points in 75 games) his plus/minus plummeted to -30.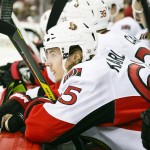 Now in only his third season, he was selected to the NHL All-Star game and selected second overall with the first pick of team Alfredsson. Again Daniel Alfredsson drafted Karlsson in front of their home town crowd in Ottawa. Karlsson being selected to the All-Star team was well earned. Ottawa is having a surprising resurgence this season and rather than being in a lottery pick position, sit comfortably in a playoff spot with a month remaining in the season. The performance of Erik Karlsson has played a large role in his teams' success. Karlsson has currently played in 67 games, has 16 goals, 51 assists for 67 points, and has a plus -14.
Let's put those stats into perspective. Karlsson is second overall in team scoring behind Jason Spezza who is fourth overall in the NHL. Karlsson is seventh overall in league scoring and first among all defensemen. The last defenseman to finish in the top ten in league scoring was Brian Leetch in 91/92. In fact, Karlsson is 23 points ahead of the next highest scoring defender Brian Campbell who has 45 points. Erik Karlsson has more assists then any other defenseman has points! Karlsson leads all NHL defensemen in goals, assists and points!
Karlsson is on pace to score 19 goals, 61 assists for 80 points and a plus/minus of plus-16 this season. In the last ten years, there has only been one defenseman to score 80 points; Niklas Lidstrom in 2005/2006. That year Lidstrom's stats were very similar to what Karlsson's stats project to be this year.
Goals
Assists
Points
Plus/Minus
Penalty Minutes
Erik Karlsson

19

61

80

16

43

Karlsson projected for 2011/2012
Niklas Lidstrom

16

64

80

21

50

2005/2006 Final Stats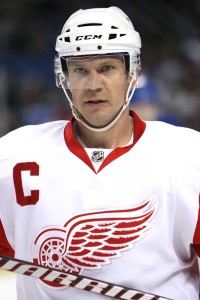 In the 2005/2006 season Lidstrom was the Norris Trophy winner. Does this mean Karlsson is a shoe-in for the Norris?
The NHL league leading defenseman scorer is not always the Norris Trophy winner. In fact, more often than not that is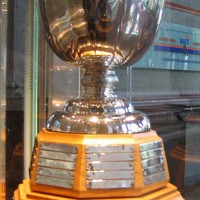 not the case. In the last ten years, only twice has the Norris gone to the defenseman with the most points. Both times it was Nicklas Lidstrom, in 2004/2006, and again in 2006/2007.
The NHL defines the criteria for the Norris Trophy as follows – The James Norris Memorial Trophy is awarded annually to the National Hockey League's top "defense player who demonstrates throughout the season the greatest all-round ability in the position, and voted by the professional Hockey Writers Association.
While Karlsson has struggled as a young player in the league defensively in his short career, it would seem he has turned the corner at a very young age. He is not as big and physical as previous winners such as Boston's Zdeno Chara, and Chris Pronger who won in 99/2000 with the St. Louis Blues, but at 6'0" and 180Lbs he is very similar to Scott Niedermayer who is 6'1" 195Lbs and won in 2003/2004 with the New Jersey Devils, and Lidstrom who is 6'1" 195Lbs and has won the Norris Trophy seven times!
There have only been two occasions in history where a player lead defenseman in goals and assists and was not at least a candidate for the Norris; Brian Leetch in 2000/2001, and Paul Coffey in 88/89. In both those cases, the players had significant minus stats in their plus minus. Leetch was minus-18, and Coffey minus-25. Seeing as Karlsson is currently plus-14 and is on pace to finish with a plus-16 he should be a guarantee to at least be nominated for the Norris if not win it.
This would be Karlsson's first Norris trophy nomination at the age of 21. Niklas Lidstrom won his first Norris trophy when he was 31 – with only 71 points and a plus/minus of plus-9.  Lidstrom had already played nine NHL seasons before he won his first Norris. If Karlsson continues to dominate the NHL scoring for defensemen the way Lidstrom has, and enjoy similar longevity as Lidstrom, Karlsson could amass Norris Trophies the way Bobby Orr, Doug Harvey Ray Bourque and Nicklas Lidstrom have.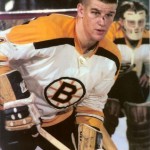 A Norris trophy is not the only major individual award Karlsson is starting to receive consideration for. There have been eight different defensemen in the history of the NHL to win the Hart Trophy. Chris Pronger won both the Norris and Hart in 99/200 and before that the last player to achieve such distinction was Bobby Orr who won the Norris a record eight times and the Hart three times! The year Pronger claimed both awards he played 79 games, scored 14 goals and 48 assists for 62 points, but also boasted 92 penalty minutes and was a plus-52. Karlsson will never match Pronger in penalty minutes, but as the young Ottawa Senators continue to improve, and with an impressive crop of youngsters in the system his plus minus will continue to rise!
While a Norris trophy win seems inevitable, even as soon as this season, a Hart trophy is beginning to loom as a future possibility as well. The Hart Trophy is awarded annually to the player adjudged most valuable to his team as defined by the NHL and voted by the Professional Hockey Writers Association. If Erik Karlsson continues his meteoric ascent
Towards elite status, he may very well one day join the ranks of Bobby Orr, Doug Harvey, Ray Bourque, and Nicklas Lidstrom. It seems fitting that the current franchise player for the Ottawa Senators, Daniel Alfredsson was the one to announce Erik Karlsson's name at his draft. A symbolic passing of the torch as one legacy ends and another begins.
Looking back to when Karlsson was drafted, it is difficult to imagine that Bryan Murray and the Ottawa Senators could have possibly realized they just drafted the next elite defenseman