written by Ian C McLaren
Last week, Ottawa Senators owner Eugene Melnyk responded to a claim made on the Fan 590 in Toronto by saying there was "no chance" that he was selling the team. On Wednesday, Melnyk was once again making waves via the Fan by expressing that he is not altogether happy about the current work stoppage in the NHL.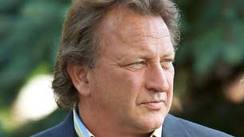 On Prime Time Sports with Bob McCown and Damien Cox (this week's co-host), Melnyk made a personal connection between the lockout and the baseball strike of 1994, noting that he made the decision to walk away from a game he loved following that infamous labour disagreement.
In Melnyk's own words (via Sportsnet.ca):
Back in '94, I was a rabid baseball fan, I'm talking like a 40-45 game guy when I still lived in Toronto, I saw the World Series and (the Blue Jays) winning it, went to Atlanta; I was a crazy, crazy baseball fan and after the strike I was gone. (I'm) extremely disappointed like any fan of where we are, we should be playing hockey by now.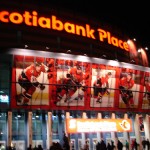 The irony here, of course, is that the longer the lockout drags on, the more likely is is that hockey fans (aka the consumers of his product) may adopt the same attitude that Melnyk did towards baseball post-1994. Remember, that strike, which began in August and lasted until April of the next year, was the first by which a professional sports league's postseason was completely wiped out. Here, we're talking about the potential of losing an entire season, playoffs, and Stanley Cup Final for the second time in 8 years.
Shambolic, and any fan of the game would be completely justified in distancing themselves from hockey as Melnyk did baseball.
While it's refreshing to hear an NHL owner lend some insight into how he's feeling about the current state of affairs, the reality is that these comments may only ramp up the frustration level. At present, all parties involved seem all too willing to keep their feet on the brakes in terms of working towards getting a deal done.
As such, it appears as though the Winter Classic will get the axe as early as the end of this week, and Melnyk took the opportunity to chime in on that as well:
I think it's an important part of the game. It's got a huge audience, (it's) extremely profitable for the NHL which means it's also profitable for everyone else. It has become a marquee event that I think is very, very important to everyone.
Finally, Melnyk also indirectly commented on the so-called PR battle being waged between the owners and players, and nicely summed up how many on the outside are feeling:
Everybody can finger point all they want but at the end of the day I don't think anybody cares who's at fault, all they know is we're not playing hockey.
That is indeed the sad reality, and it reflects the ever growing call for all to set their egos and agendas aside with a view to working out a fair and equitable deal and getting the players back on the ice.
Bottom line? Their should be hockey right now, canceling the Winter Classic will be a big and embarrassing loss for the game, and the longer this fiasco lasts, the greater the risk that some fans simply won't come back.
It will be interesting to see what kind of fine Melnyk will receive for these comments, but one has to think that he would have made these comment not unaware of the ramifications. Hopefully Melnyk's candor can spur the conversation down a more productive path, and that others will get on board with this sort of revolutionary common sense.