Facing Off is a weekly column debating five of hockey's hottest topics each and every Monday. From current events like trades and hat tricks, to bigger-picture stuff like scandals and expansion — you name it, we're debating it. Albeit, not always with a serious tone. We're keeping this column light, so keep that in mind when reading, and feel free to join in on the fun by leaving a comment. Facing Off also has its own Twitter handle now (@FacingOff_THW), so follow us there and get in on the debate.

Well, that was another ho-hum week in the hockey world.
A couple run-of-the-mill trades and a bunch of mediocre signings. No real surprises and nothing out of the ordinary.
NHL signings since Noon ET

129 players, $616.2 Million committed in salaries (sets single-day record)

— Sportsnet Stats (@SNstats) July 2, 2016
In all seriousness, weeks like that were the inspiration for Facing Off. There's no shortage of topics to debate, so we can get right down to business. I'm joined by Dan Mount, one of our regular contributors and THW's beat writer for the Nashville Predators, who have hardly done anything newsworthy as of late. Well, except for executing one of the biggest blockbuster trades in recent memory.
Let's start with the swap of All-Star defencemen that sent Shea Weber to Montreal and P.K. Subban to your Preds. Thoughts on the deal? Obviously surprising? Is there a winner in that exchange or do you expect it to be a win-win trade?
MOUNT: I'm still trying to wrap my head around that general manager David Poile would trade Weber and get Subban for it. All of this hockey news — with the Hall-Larsson trade, the Stamkos signing, and Weber-Subban swap — took place in 23 minutes. Apparently the NHL is now a big proponent of George Costanza's philosophy of "always leave them wanting more."
This is the second big straight-up trade that Poile has made in six months after the Seth Jones for Ryan Johansen deal. Nashville still has a top defense despite trading two of its three best blue-liners to other clubs.
David Poile Pulls off Impossible with Weber-Subban Trade https://t.co/TuGnWTI9rc #THW

— The Hockey Writers (@TheHockeyWriter) July 1, 2016
This swap will be a win-win for the first couple of seasons, but I think Nashville eventually gets the better of the trade due to Subban's youth and contract length. Weber is still a top-level defenseman, but there were signs that he was wearing down in the San Jose series. He played arguably his worst game of his career in that Game 7 loss.
Subban will be motivated to succeed in Nashville as well and could make that team known to casual American fans. He'd love nothing more than to hoist a Stanley Cup for his new fans in the Music City.
How about that other big blockbuster, who won the P.K. Subban for Shea Weber trade? #NHL #THW

— Facing Off (@FacingOff_THW) June 29, 2016
FISHER: It's funny how it all went down, I was ranting and raving about the Hall-Larsson trade on Twitter when other tweets of the Stamkos extension started clogging up my feed as I dodged them thinking 'whatever, no big deal.' Then, all of the sudden, I scrolled past a Weber for Subban tweet and was like 'wait, back it up, what???' It was one of those 'EVERYTHING IS HAPPENING' half-hours. A crazy but fun time to be a hockey fan, especially on social media.
I tend to agree with Dan's evaluation of this trade, a win-win for the short-term, with Nashville emerging victorious in the end. Of course, it'll ultimately be decided by Stanley Cups and who, if either of them, hoist hockey's holy grail with their new teams.
Interesting analytics comparison of Weber versus Subban … #MoneyPuck. Who do you think won the trade? pic.twitter.com/ueJ4cgqTN5

— Sauce Hockey (@SauceHockey) June 30, 2016
Clearly, Subban was available and Marc Bergevin was trying to trade him before his no-move clause kicked in on July 1, which Poile chose not to honour as per Nashville's right. It's obvious that Bergevin wanted to change the "culture" in Montreal and felt Weber and Andrew Shaw could come in and accomplish that. The Canadiens are a better team today than they were a couple weeks ago, not necessarily from a skill standpoint but in terms of their Cup chances.
Poile and the Predators simply made a hockey trade to acquire the better, or more skilled, player. Subban is a gamebreaker, albeit a risk-taker, but he should make an even bigger impact than Weber once paired with Roman Josi. I don't think there's any debating which team has the best defensive pairing in the league now — that would be Nashville, hands down.
What does Nashville do about its captaincy now? Who's the frontrunner to wear the 'C' with Weber gone? Is his leadership replaceable from within?
MOUNT: There are three candidates that jump out at me to wear the "C" in Smashville. My first choice would be Josi, who was Weber's defense partner last season. He still might be the best defender on the team even with the acquisition of Subban. He's a low-key guy, but has shown leadership skills.
If they want a young captain, they could go with Filip Forsberg. He just signed a six-year deal and is one of the best emerging scorers in the league. The captaincy could be a show of good faith that they trust him with the stewardship of the franchise.
The other choice is Ryan Johansen because he is the team's top-line center. He fell out of favor in Columbus with John Tortorella, bit he's thrived with his increased role with the Predators. The top center being a captain is a logical choice.
Of course, they could set Montreal Canadiens fans off and name Subban captain.
https://twitter.com/FittsTHW/status/748548151699709952
FISHER: I'm going against Dan here and going with my namesake, Mike Fisher. No, we're not related, at least not to my knowledge, and Mike's five years older than me from the opposite end of Canada. But I like the guy, I like the way he plays, and he certainly has the leadership intangibles that a team looks for in a captain. Fisher really stepped up for Nashville in the playoffs and was a big reason the Predators got to within a win of the Western Conference final this spring. The only problem with naming Fisher captain is that he's entering the final year of his contract and would be an unrestricted free agent next season. Assuming Nashville comes to terms on an extension with Mr. Underwood this offseason, I could see Fisher wearing the 'C' going forward.
If not Fisher, Josi is the only real option for Nashville in my opinion. He's an understated guy from a non-traditional hockey nation (Switzerland), but Los Angeles just handed its captaincy to Anze Kopitar (from Slovenia) instead of Drew Doughty, so it wouldn't be a foreign concept for Nashville to go with Josi. He leads by example and logs the most minutes, so it makes sense from that standpoint, but I still think Fisher will have the biggest influence in the dressing room as far as replacing Weber's presence.
Dan was joking about giving the 'C' to Subban, but I don't consider Johansen or Forsberg as serious candidates either. Johansen still has some maturing to do in terms of leadership and I just don't think Forsberg is ready for that kind of responsibility.
That was a wild Wednesday, with the Oilers also making a deal with the Devils by trading Taylor Hall straight up for Adam Larsson. Equally shocking? Did Edmonton's desperation for a defenceman prove too costly or can Larsson help turn the Oilers into a playoff team? What does Hall's addition do for New Jersey?
MOUNT: I think Ray Shero has a big grin on his face because he got one over on Peter Chiarelli. The Devils got themselves one heck of an offensive player that could be a cornerstone for their franchise. Giving up Larsson is tough, but some of the free-agent signings they made on D will offset that loss.
Larsson is a decent player, but the Oilers should have asked for more in return like a draft pick, a prospect, a lower-end player or something. The Devils will love having a young playmaker on a team that had some offensive challenges last season. The shock was Chiarelli not getting more out of this trade.
Edmonton will be pretty close to a playoff team, but might want to get one or two more D-men. The Oilers hope Darnell Nurse can eventually morph into a top-pair defenseman. As for New Jersey, anything can happen in the wide-open East and the Devils were decent last season. The Devils might make their playoff target ahead of schedule this coming season.
Lots to debate in next week's Facing Off! For starters, who won the Taylor Hall for Adam Larsson swap? #NHL #THW

— Facing Off (@FacingOff_THW) June 29, 2016
FISHER: At face value and based on their careers to date, the Oilers got fleeced. Hall is a proven, elite top-line winger — arguably the third best player in the league at his position behind only Alex Ovechkin and Jamie Benn. Adam Larsson probably doesn't crack the top 60 at his position, so it looks lopsided as of today.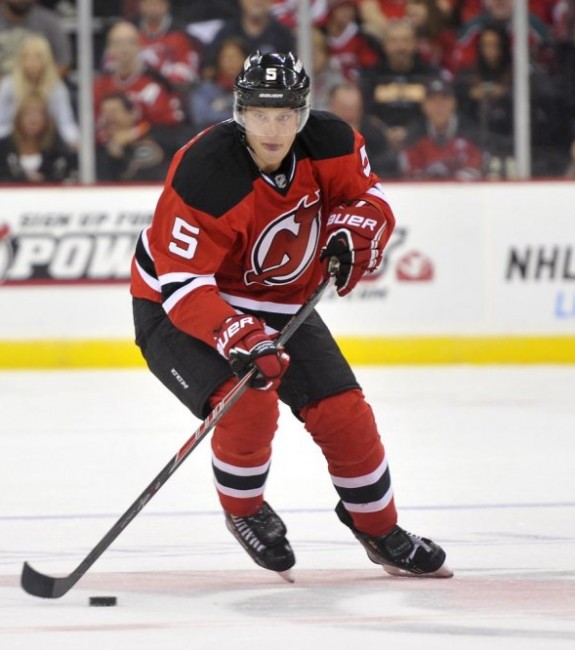 However, defencemen and especially right-handed defencemen are incredibly difficult to acquire and the Oilers were incredibly desperate to acquire one. This was a need-based trade for both teams, with the Devils — the league's lowest-scoring squad last season — needing an offensive catalyst like Hall. For that reason, I feel it should be another win-win, providing Larsson continues to progress towards an upper-echelon defenceman and benefits from the change of scenery to Edmonton.
Larsson isn't a "sexy" player, as Chiarelli admitted, with career-highs of three goals and 24 points, and coming off an 18-point campaign over the full 82 games. Those stat-lines don't seem worthy of Hall in a 1-for-1 swap, but Larsson has been cast in a shutdown and penalty-killing role with New Jersey. He reminds me a lot of Anton Stralman, from his Rangers days, in that Stralman was supressed offensively until arriving in Tampa Bay, where he blossomed into a top-pairing guy alongside fellow Swede Victor Hedman. Now, Oscar Klefbom is no Hedman, nor is Larsson, but the the Oilers are likely hoping for an emergence similar to Stralman, who has posted consecutive nine-goal and 30-plus point seasons with the Lightning. That's best-case scenario, and it's optimistic to see 40-point upside in Larsson.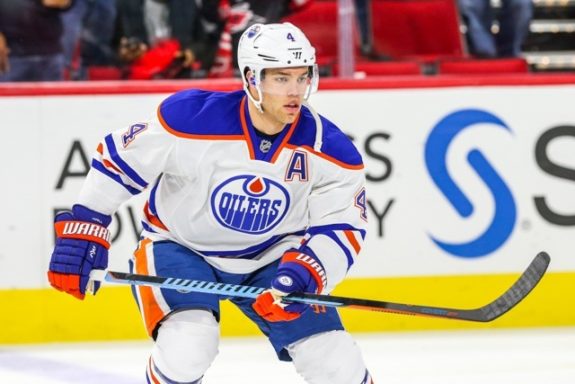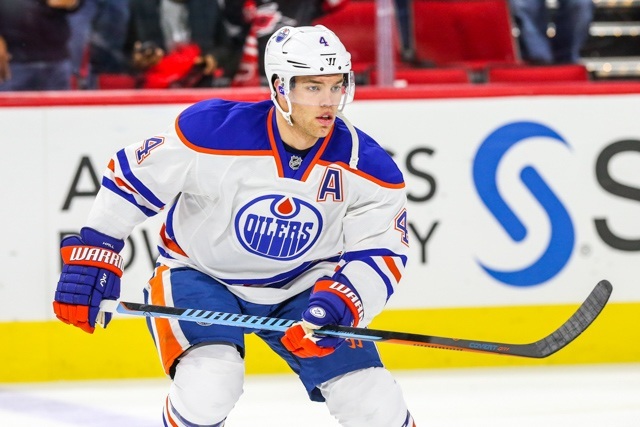 Therein lies the problem, and the reason Dan is right that the Oilers should have got more in return. Chiarelli traded proven for potential. We all know what Hall is capable of. Chiarelli is gambling on what Larsson could be capable of. Time will tell and ultimately determine the outcome of this trade, but the fact Hall is the more established and accomplished player in the present tense should have netted Edmonton a little something extra. A second-round pick would have been ideal, considering the Oilers owe Boston one in next year's draft for hiring Chiarelli.
Further, the worry for the Oilers is the perceived diminished value of their other potentially available forwards — Ryan Nugent-Hopkins, Jordan Eberle and, to a lesser degree, Nail Yakupov. Hall was the best of the bunch and if Larsson was the best he could fetch, then that doesn't bode well for future returns on the others.
Rumours continue to swirl that Edmonton is still targeting Tyson Barrie from Colorado, but if you were to poll all 30 general managers, the majority would presumably prefer Barrie to Larsson. So to land Barrie, it may now take more than Nugent-Hopkins or Eberle in a 1-for-1. That's a steep price for Edmonton to pay too, but it might be worth it even more so than Larsson.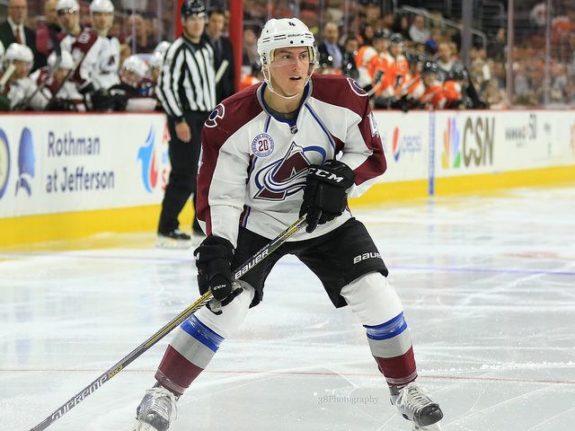 Here's a wild idea — maybe just maybe Chiarelli made the Hall move in hopes of shaking Barrie loose. My thinking there is that Colorado won't trade Barrie for a forward without first acquiring his replacement on defence. The likeliest trade partner for the Avalanche seems to be Anaheim, with the Ducks wanting to add a top-line winger and willing to part with a defenceman, preferably Cam Fowler but possibly Hampus Lindholm. Minnesota's Matt Dumba, Winnipeg's Jacob Trouba and Nashville's Ryan Ellis could be other names of interest for Colorado. The cost would be either captain Gabriel Landeskog or top centre Matt Duchene.
This only happens if Joe Sakic and the Avs feel Barrie is pricing himself out of town, which seems to be the case with arbitration looming. Edmonton wouldn't hesitate in giving Barrie the Lucic contract, seven years at $6 million annually with no-trade protection.
So, perhaps Colorado has been refusing to trade Landeskog straight up for Fowler. Perhaps Ducks GM Bob Murray made Chiarelli aware of that, and the Oilers subsequently traded Hall for Larsson as a means of lowering Landeskog's value or making that swap for Fowler more stomachable for Sakic and the Avs' fan base. A trigger move to make Landeskog for Fowler seem fair. In turn, Edmonton would send Eberle and something — perhaps even Yakupov — to Colorado for Barrie. The Oilers get their much-needed power-play quarterback, while the Avs get a top-six right-winger to replace Jarome Iginla when he eventually retires. Yakupov, if he were thrown into the deal, can play either wing and thus slot into Landeskog's spot on the left side, or be paired with fellow Russian Mikhail Grigorenko on a line further down the depth chart to perhaps rejuvenate their careers.
We'll have to wait and see how this plays out, but I still believe Barrie to Edmonton is a real possibility. If the Oilers add both Barrie and Larsson as right-shot defencemen, I do like their playoff chances. Without Barrie or a similar puck-moving, power-play type, I expect Edmonton to contend but fall short.
As for the Devils, I don't see much there for Hall to work with — and I don't consider his former junior teammate Adam Henrique an upgraded linemate from Leon Draisaitl or Nugent-Hopkins in years past — so I can't see Hall putting New Jersey over the top and into the playoffs. To me, Hall is the real loser in that trade.
Who are your winners and losers from the first weekend of free agency? Maybe three of each if possible.
MOUNT: The big winner even before free agency was Tampa Bay in getting Steven Stamkos. The Bolts did a great thing in managing to keep him despite the more lucrative deals from Detroit, Toronto and Buffalo. They also managed to get Victor Hedman to sign to a lengthy extension that will keep him in the Sunshine State for eight years as well. The Lightning also decided on their goalie of the future in Andrei Vasilevskiy, who inked a three-year extension. That likely makes Ben Bishop expendable in a trade for some kind of asset.
My column today on the Lightning perhaps being the biggest winners in free agency by taking care of their own: https://t.co/WGunY70VfZ

— Tom Gulitti (@TomGulittiNHL) July 2, 2016
In-state rival Florida was another winner on my list, as they shored up an up-and-coming defense with some key signings. The Jason Demers deal was sneaky good, and let's not forget about the extension for Aaron Ekblad. The young blue-liner won't be going anywhere and he'll be the face of the franchise. Some may question the signing of James Reimer, but he's a good insurance policy in case Roberto Luongo can't get over his hip surgery or has a dip in form. It's a lot of money for a backup, but the former Toronto and San Jose netminder proved that he could be a solid goalie once he got away from the media glare of Toronto.
My last winner is the Buffalo Sabres, who got Kyle Okposo. It wasn't Stamkos, but Tim Murray finally got a free-agent target in the former Islander. He'll flourish with young guns like Jack Eichel and Sam Reinhart. The Okposo signing may also help Matt Moulson break out of his funk because the two are so close.
I was really puzzled by some of the moves that the Maple Leafs made. They get Auston Matthews in the draft, but the Matt Martin signing seems strange to me. He's a depth guy, but that contract will be an eventual buyout candidate in a couple of years. The Leafs also get a losing mark for not being able to lure "Stammer" back home despite a monstrous contract offer.
RELATED: Looking at the Lunacy in Leafs Nation
The two New York teams were my other losers so far this free-agency period. The Islanders lost a lot of talent in Okposo and Frans Nielsen but didn't really do much to fill those loses. Garth Snow managed to sign Andrew Ladd, but the deal was for too many years and too much of a cap hit. There is some good talent, but it may not be ready for primetime. I guess these could be a blessing in disguise as they have to find the money to keep John Tavares in the fold.
I knew the Rangers are in a bit of salary-cap hell, but I thought they would do more. The Michael Grabner signing may be a decent one, but I was surprised why Jeff Gorton didn't try to make a few trades to get back some cap space. Most players are available according to offseason rumors, but there wasn't anything done at the draft. Maybe something will be done during the summer, but the Rangers are trapped in that void between contender and rebuild.
FISHER: We basically agree on the losers. The Leafs clearly didn't learn their lesson from David Clarkson and are likely going to get burned by Martin, but at least the crash-and-bang winger won't be getting paid like a star. The salary was actually quite fair, but the term is what has most shaking their heads at that contract. Four years for a fourth-liner. I'm shocked that the Leafs didn't open their wallet more in general, and go after one of the other big fish as a Plan B to missing out on Stamkos. I know they are rebuilding and supposedly staying the course, but I assumed Lou Lamoriello would be inking bigger names than Martin and Roman Polak, who probably should have played his way out of the league with his post-season performance for San Jose. Those two aren't going to help the Leafs get any closer to the playoffs, but Matthews will certainly make a difference and Toronto remains in the mix for Jimmy Vesey too. The coveted college free agent won't be making his decision until after Aug. 15, so perhaps the Leafs were saving a spot in their top-six for Vesey.
https://twitter.com/ATVS_JakeNazar/status/748882757498114048
I really don't like the decisions made by Snow and the Islanders. Essentially, they swapped out Okposo, Nielsen and Martin for Ladd, P-A Parenteau and Jason Chimera. They saved some money, but the money they did spend wasn't used wisely. I'm with Dan that Ladd was overpaid in both salary and term. He was showing signs of slowing down this past season and that contract is going to be an anchor for the Islanders before long. I wouldn't trade Nielsen and Martin for Parenteau and Chimera, so clearly the Islanders are trending in the wrong direction this offseason.
The Rangers are in even worse shape. I'm sure Gorton tried his damnedest to trade almost everybody on that roster — from Rick Nash to Dan Girardi, Marc Staal to Derek Stepan — but he obviously didn't get much traction or any favourable offers. So now the Rangers are stuck spinning their tires with a group that is going nowhere fast. There isn't an easy fix and adding the likes of Grabner, Nathan Gerbe and Adam Clendening isn't going to help matters. I don't envy Gorton in the least because he's really got his work cut out for him going forward.
As for the winners, Tampa Bay was topping my list for all the same reasons that Dan alluded to. Steve Yzerman didn't panic and it paid off. Stamkos took less to stay there and to keep the Lightning core together in hopes of winning a Stanley Cup sooner than later. Good for him and good for them.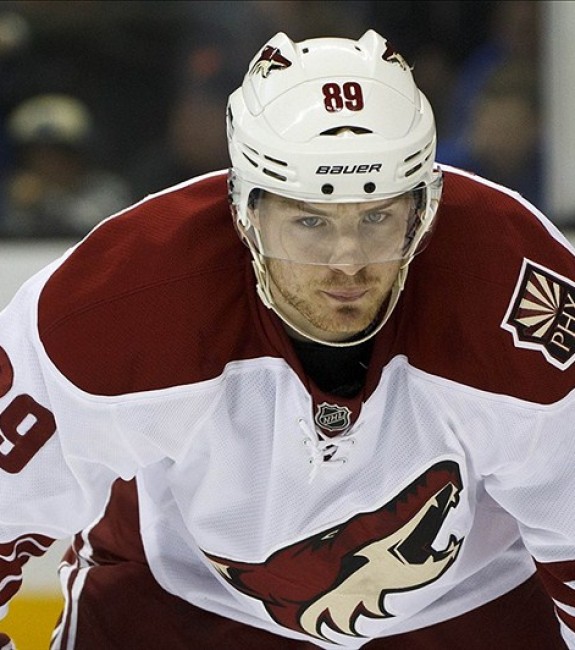 Florida and Buffalo did OK too, but I'll go with three different winners that I feel made out even better. Those being San Jose, Minnesota and Detroit. Starting with San Jose, my biggest winner behind only Tampa Bay, the Cup finalist Sharks snagged Mikael Boedker at a bargain because he was keen on playing for his junior coach Pete DeBoer again, and they also locked up a very underrated defenceman at a very decent rate in David Schlemko. For the second year in a row, I'm applauding the free-agent signings of Doug Wilson, and last year's additions — Joe Ward and Paul Martin — paid immediate dividends. Look for more of the same from Boedker and Schlemko this coming season. Both have potential to break out with the Sharks.
Minnesota somehow got Eric Staal signed to the perfect contract, three years at $3.5 million per. While all the other bigger names on the open market were getting five-plus years at $5-plus million, Staal got less than anticipated in both salary and term. It's surprising to me that Staal didn't bet on himself and simply sign for one year at $3.5 million if there wasn't a more lucrative offer out there. That way, if he bounces back and returns to form, Staal would have earned a better payday next summer and likely attracted interest from more teams too. Instead, Minnesota is getting a motivated player in a good position to succeed under Bruce Boudreau with a couple more years to potentially reap those benefits. The Wild also brought Chris Stewart back into the fold on the cheap, signing him for two years at a $1.15-million cap hit. That's less than half of what Chimera will make over the same term, but I'd rather have Stewart at even money. Chuck Fletcher deserves a pat on the back for those contracts.
Detroit's Ken Holland had all kinds of money to spend after ditching Pavel Datsyuk's contract at the draft, and the Red Wings used a good chunk of change to add Nielsen while also retaining Darren Helm. Those decisions were OK in my books, but I more so liked the gamble that Holland took on Thomas Vanek, who did what Staal probably should have done in signing a one-year deal for $2.6 million. Providing he's healthy, Vanek is going to have a chip on his shoulder after getting bought out by Minnesota — the team he always wanted to play for — so this signing is of the low-risk, high-reward variety for Detroit. I'd call that smart money, or smarter than throwing more than double at Alexander Radulov, which is what Montreal did when Detroit refused to meet Radulov's salary demands ($5.75 million). Vanek will be out to prove he hasn't lost a step, while Radulov's motivation remains to be seen with the likelihood of another Alex Semin situation looming over the Canadiens. Lastly, Steve Ott could serve a purpose in a limited role for the Red Wings too. All in all, an impressive haul by Holland, though I'm not convinced it was enough to extend Detroit's playoff streak in 2017.
Speaking of specific free agents, let's try a rapid-fire list for the following adjectives: Best signing? Worst? Most underrated? Most overrated? Luckiest, player and/or team? Most surprising? Biggest overpayment? Most likely to be bought out first? Best bang for buck? Best fit with new team?
MOUNT: Best — Steven Stamkos
Worst — Matt Martin
Most underrated — Ben Lovejoy
Most overrated — David Backes
Luckiest, player and/or team — Alexander Radulov
Most surprising — Radulov
Biggest overpayment — Milan Lucic
Most likely to be bought out first — Matt Martin
Best bang for buck — Brian Campbell
Best fit with new team — Kyle Okposo
The best signing is Stamkos because of the hometown discount he gave Yzerman. He could have broken the bank in other places, but he chose to stay with a team that has a shot to win the East. (It also helps that Florida doesn't charge state income tax.) The Martin signing by the Leafs is the worst because it gives a lot of money to a role player. It's a move that the old regime would have made.
I really like the Lovejoy signing by the Devils. Shero has made a career of making these type of deals when he was in Pittsburgh. New Jersey was in the thick of the playoff race for a good chunk of the season despite not being projected to have much of a team. Lovejoy will bring stability at a reasonable price. I'd say the Backes signing is the most overrated. I'm not saying he's a bad player, but I question what Don Sweeney is thinking with the lengthy contract. Backes is an older player and he still has some skill, but that's a big commitment to give someone on the wrong side of 30.
The Canadiens signing Radulov could very well be the best deal of the day, says @EricEngels. https://t.co/u3oAndN6J3 pic.twitter.com/lOdcvX4mYM

— Sportsnet (@Sportsnet) July 2, 2016
I know Predators fans will skewer me for this, but the Radulov signing is the luckiest and most surprising one. He ran off to Russia, but he's a different player from the guy that missed curfew years ago. He was the captain at CSKA Moscow and he really turned my opinion of him when he raved about how good of a coach Barry Trotz was when the Capitals hired him. Radulov even bought his way out of his KHL contract to play for Montreal.
The Milan Lucic deal smells like a big overpayment to me. He'll pay dividends early, but I think the Oilers will be saddled with an albatross contract near the end. The feisty Lucic will end up being a traffic cop for Connor McDavid just like Dave Semenko was for Wayne Gretzky.
Martin will get bought out I think because that deal reminds me of what the Calgary Flames did with Deryk Engelland a couple of seasons ago. The best bang-for-the-buck contract could be the Brian Campbell deal for Chicago. He's familiar with the team and he's a stable defender that comes at a reasonable price.
FISHER: Best — Eric Staal/Mikkel Boedker (tie)
Worst — Andrew Ladd
Most underrated — David Schlemko/Joe Colborne (tie)
Most overrated — Matt Martin
Luckiest, player and/or team — Milan Lucic
Most surprising — Eric Staal
Biggest overpayment — Andrew Ladd
Most likely to be bought out first — Andrew Ladd/Milan Lucic (tie)
Best bang for buck — Brian Campbell/Thomas Vanek (tie)
Best fit with new team — Milan Lucic
That's a lot of Ladd and Lucic, but I just couldn't find a better fit for those categories. I'm still blown away by the Ladd deal in a bad way. Heck, I was tempted to give him most overrated as well. Sure, Ladd has won two Stanley Cups and that experience will be invaluable to the Islanders' locker-room, but his best years are already behind him. The worst are yet to come and may not be far off. A reasonable contract for Ladd would have been five years, $25 million, or $5 million per. If the Islanders were willing to go seven years, they should have tried to keep the total closer to $30 million than $40 million.
https://twitter.com/sadsackjetsfan/status/743198849297088512
The Los Angeles Kings attempted that approach with Lucic, offering him an eight-year extension totalling $34 million (just $4.25 annually on average), but he cashed in with Edmonton instead to the tune of $42 million over seven years ($6 million annually). Ladd, with a contract worth $38.5 million, will be laughing all the way to the bank, but I have a feeling some of those trips will be to deposit buyout cheques for the final couple seasons. Snow is going to regret that contract in the not-too-distant future.
I honestly think the Oilers will get more mileage out of Lucic thanks to the McDavid effect. Lucic was no dummy in signing with Edmonton, knowing full well he'd get to ride shotgun for the budding superstar. McDavid makes everybody he plays with better, and he had Yakupov, Benoit Pouliot and Patrick Maroon all producing at nearly a point-per-game clip for stretches of his rookie season. If McDavid stays healthy as a sophomore, Lucic could be in for a career year — 30-plus goals and 60-plus points should be attainable. The Oilers are lucky to have Lucic as McDavid's protector, but Lucic is lucky to have signed with a team that is going to make him look better than he would anywhere else. That's going to be a great fit.
However, longevity will be a concern with Lucic because of his aggressive playing style and just being so musclebound. He could be another buyout candidate down the road, though Lucic's contract is structured to make that a last resort. I do feel Lucic will have more good years left in him than Ladd, based on that aforementioned McDavid factor and the fact he just turned 28 whereas Ladd will be 31 in December.
Martin is the most overrated only because he signed in Toronto and the media there tends to overrate all the Leafs players. There are similarities between Martin and Clarkson and we all know how overrated the Clarkson signing turned out to be, but Martin isn't coming in with that kind of fanfare. Martin has been the league's hits leader for a few years running, so he'll be a fan favourite soon enough and his legend will grow from there even if his league-wide stock remains rather irrelevant.
Has to find an arena stat crew to pump his hit numbers like Isles did or his value is minimal. https://t.co/EYvPlKZm3R

— Mike Harrington (@ByMHarrington) July 1, 2016
I can't say enough good things about that Staal contract, which seems like a steal at $10.5 million total over three years. Ditto for Boedker, who signed at a discount to be reunited with DeBoer — making $4 million annually for four years. Boedker especially, being a younger guy at just 26 years old, could have got the contract I suggested for Ladd (5 x $5). Barring injury, both those contracts are going to be team-friendly for their duration.
Campbell, at $2 million, and Vanek, at $2.6, are even better bang for the buck with no long-term commitment whatsoever. The Blackhawks and Red Wings can't really go wrong there.
As far as underrated signings go, I think Schlemko and Colborne were coming on strong this past season and could outperform their salaries going forward.
Schlemko is a poor man's Jason Demers, a comparable player in skill-set who is going to be paid like a poor man in comparison — signing for four years with a cap hit of $2.1 million, while Florida gave Demers five years at $4.5 million annually. Schlemko will be a much better complement to Brenden Dillon on San Jose's third defence pairing than Polak was as a trade-deadline acquisition, and look for Schlemko to chip in on the power play at times too.
I was shocked that Calgary didn't qualify Colborne, and he might have felt slighted enough by that to spurn his hometown Flames in favour of signing with Colorado. The Avs are getting a 6-foot-5 centre who is only 26 years old and who scored 22 points over his last 22 games. And Colorado is getting Colborne on a two-year deal at just $2.5 million annually. He certainly has a lot more upside than Martin or Chimera, among others making the same amount.
For those wondering, I was right on a few of my free-agent predictions from last week's Facing Off. I had Lucic to Edmonton, Campbell to Chicago and Nielsen to Detroit, while my guest contributor, Chris Wassel, also got Okposo to Buffalo. We both had Stamkos to Toronto and I'm still a bit surprised that didn't come to fruition.
Our readers and followers on Twitter were bang-on with the biggest signings too — Hashtag #NailedIt:
Let's play the free-agent guessing game: Where does Milan Lucic sign in the morning? #NHL #FreeAgentFrenzy #THW

— Facing Off (@FacingOff_THW) July 1, 2016
Kyle Okposo is another big-ticket free agent. Where's he going to sign tomorrow? #NHL #FreeAgentFrenzy #THW

— Facing Off (@FacingOff_THW) July 1, 2016
---
Who won this round of Facing Off? Feel free to weigh-in with your opinions in the comments below. We will be checking in periodically to both defend and expand on our initial answers. If you want to see us face-off over a topic, we're open to suggestions as well.