Facing Off is a weekly column debating five of hockey's hottest topics each and every Monday. From current events like trades and hat tricks, to bigger-picture stuff like scandals and expansion — you name it, we're debating it. Albeit, not always with a serious tone. We're keeping this column light, so keep that in mind when reading, and feel free to join in on the fun by leaving a comment.

Steve Yzerman's got 99 problems, it seems, since becoming an NHL general manager.
A consummate pro as a player and one of the game's all-time great leaders, Yzerman has constructed a championship-worthy roster in Tampa Bay by following the draft-and-development blueprint he learned and succeeded with over all those years in Detroit.
There is a difference, though. The Red Wings, who won three Stanley Cups under Yzerman's captaincy, always came across as a tight-knit group with very little dysfunction. Everybody was on the same page, towing the party line — granted, a lot of that had to do with Scotty Bowman as coach and Ken Holland as GM.
This Lightning team, despite coming on strong in the standings, doesn't seem to share those important traits. At least not from the outside looking in.
In a managerial role, Yzerman has experienced plenty of turmoil since taking Tampa's reins prior to the 2010-11 season. The on-ice results have been mostly positive, making it all the way to the Cup final last season, but the off-ice distractions have been plentiful.
There was the bitter parting with former captain Martin St. Louis, brought about over hard feelings when Yzerman initially left his heart-and-soul leader off Canada's roster for the Sochi Olympics in 2014. St. Louis was later named to the team as an injury replacement, but the damage was done and he demanded a trade, ultimately finishing his career with the New York Rangers.
Now the clock is ticking towards Tampa potentially losing another captain and face of the franchise in Steven Stamkos. News broke this weekend that Yzerman is low-balling Stamkos by recently offering an eight-year, $68-million contract extension. That's a slap in the face for this bona fide superstar, considering Los Angeles Kings centre Anze Kopitar just re-upped for the same term at $80 million, or $10 million per season compared to $8.5 for Stamkos. Both were pending unrestricted free agents this summer, but Stamkos was always going to be the top prize and should be paid accordingly. If Tampa doesn't buck up, Toronto surely will on Canada Day, the opening day of free agency. This was a weak, half-hearted attempt by Yzerman and it'll be interesting to see whether Stamkos surfaces in trade rumours between now and the Feb. 29 deadline, assuming he's offended by that long-awaited offer.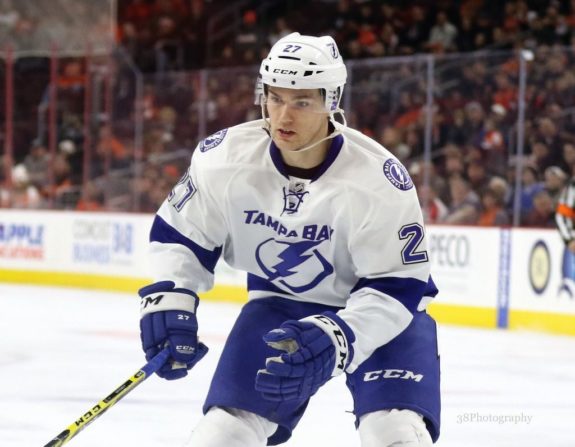 Then there's the frontburner story of disgruntled youngster Jonathan Drouin, the third overall pick from 2013 who has felt slighted from Day 1 in the Lightning organization. That tenuous relationship reached a boiling point as the calendar flipped to 2016, when Drouin was demoted to the minors and his agent, Allan Walsh, went public with a trade request dating back to November. Drouin played a few games in the AHL before deciding he had nothing left to prove there — or perhaps not wanting to further risk injury — by opting to sit out a showcase in Toronto. That obviously didn't sit well with Yzerman and Drouin was subsequently suspended without pay. The boss doesn't like the kid's sense of entitlement, nor his agent's tactics and reputation for meddling more than most. Lightning coach Jon Cooper is partially to blame here too, for his hardball handling of this top prospect, but at the end of the day, there is no turning back now — no future for Drouin in Tampa. He's going to get his trade wish, it's just a matter of when and where. There are reportedly multiple offers on the table for Yzerman to mull over, so don't be surprised if this deal gets done before February.
That'll give us something juicy to debate in a future edition of Facing Off, but despite a little lull in breaking news over the last seven days, we managed to cook up some pretty meaty topics for our readers to chew on this week. I'm happy to be joined once again by Andrew Forbes, one of our regular contributors to Facing Off who also covers the Toronto Maple Leafs and serves as a fantasy editor for THW.
Let's get this out of the way and be done with it once and for all . . . are you happy with the outcome of the John Scott situation?
FISHER: Yes and no. I'm glad he's going — it's what the "fans" wanted, and seemingly what he wanted too — but, at the same time, the Coyotes deserved a true representative. Scott is, by virtue of overzealous fan voting, taking Oliver Ekman-Larsson's spot in that showcase. Or Max Domi's. Or Shane Doan's, and on down the list of more appropriate candidates. Literally, name a Coyote, any Coyote, and he should be there over Scott. Everybody knows that. But the league was in a no-win here. Whether the trade to Montreal was an evil ploy by all parties to get Scott out of the All-Star Game, we'll probably never know the truth. What we do know is the rule states that anybody in the minors is ineligible, and Scott was immediately demoted by Montreal with no intention of calling him up. So, good on the league for making an exception to ensure Scott gets that All-Star experience. However, I would have liked to see the league make another exception. That being, to give the Pacific Division team an extra skater — a worthy Coyote. It really wouldn't have made much difference because, let's be honest, Scott isn't going to be a difference-maker in this 3-on-3 tournament. Heck, he's not used to taking a regular shift at 5-on-5, let alone 3-on-3. The Pacific will essentially be playing shorthanded whenever Scott's on the ice and he'll be sucking wind halfway through the first period of the first game there, so he likely would have welcomed the extra breathers to watch OEL strut his stuff. Maybe it's not too late to make that happen. Get that man on the next flight to Nashville!
FORBES: I'm happy that it's over. Look, the fact is the league did the right thing in the end by letting Scott play in the All-Star Game. The problem is that they let it get that far in the first place. From the fan-voting process to the Scott captaincy to the allegations that the trade to Montreal was specifically meant to hold him out of the game, this debacle has been a PR mess for the league. Now, it's clean-up time. How do you keep the Arizona fans interested when they don't have a representative at the game? How do you keep the real fans interested in a game that has absolutely no meaning when it's become more of a joke than it's been for the past decade? The fact that the All-Star Game has got to this point is disappointing from a fan standpoint and SHOULD be disappointing from a league point of view. So am I happy they stopped treating Scott like a piece of meat? I certainly am. But when it comes to how low the all-star festivities have dropped on a scale of importance to the paying fan, I truly am saddened.
Fun one . . . I'm entering an All-Star pool where we pick 12 players, including at least one defenceman, no goalies. Rotisserie, points only, goals and assists worth the same. Who you got?
FISHER: This is a first for me — never been in an All-Star pool, never even heard of an All-Star pool, but the 3-on-3 tourney has everybody excited and now we're turning it into a fantasy game too. It's harder than you might think to pick this team, mainly because there is nothing at stake — well, next to nothing — in the All-Star Game, so you never know who's going to actually try and who's going to coast around. You could simply pick the top-11 forwards in league scoring, along with the top defenceman, and call it good. You might even win with that straight-forward strategy. Or you can overthink every selection, overanalyze every angle, which is the approach I ended up taking. Where to begin? Well, you'd be crazy not to have Patrick Kane on your team — the guy is on pace for 115 points, which prorates to 20 more than his nearest rival in the scoring race. That Central team is stacked, so it's probably smart to pick the Dallas tandem of Jamie Benn and Tyler Seguin. Give me Vladimir Tarasenko too. The obvious defenceman is Erik Karlsson, so I'll take him to round out my top five. Only seven more to go. Moving over to the Metropolitan Division, I'm also going with the Washington tandem of Alex Ovechkin and Nicklas Backstrom. Here's hoping Ovechkin is sober (or less hungover than last year), and Backstrom should be a good bet to be trying more than most, given this is his long overdue first appearance in the All-Star Game. They aren't having great seasons by their standards, but I still want John Tavares and Steven Stamkos on my team to make it nine. I'd like to take Johnny Gaudreau, but my anti-Flames upbringing instilled a "no Calgary players allowed" rule for my fantasy teams, so I'll have to take a pass on him against my better judgment. Instead, I'll take Taylor Hall from the Oilers because that's the homer thing to do and because he's been very effective in the 3-on-3 all season. Because I'm so confident the Central is winning this tourney, I'll go back there for my final two picks. Jonathan Toews because he's as clutch as they come and isn't the kind of guy to be going half-speed at anything, it's just not in his nature. And, lastly, I'm going way off the board by picking Roman Josi, a second defenceman, from the host Predators. Every year, players from the host team seem to get special treatment — the sweetest set-ups — and I feel Josi's skating and passing ability will help him rack up the assists if not the goals.
To recap, my 12-man team consists of Kane, Benn, Seguin, Tarasenko, Karlsson, Ovechkin, Backstrom, Tavares, Stamkos, Hall, Toews and Josi. Sorry Mr. Scott, you were 13th on my list. Maybe next year!
FORBES: Holy cow — this is a good one. While I've never been in an all-star pool myself, this is an interesting concept, especially in a year where the NHL's moved to the 3-on-3 tournament format. I, like Larry, think the Central may be the most stacked team heading into the mid-season classic. How do you look away from a duo with so much chemistry like Seguin and Benn? The two have combined for 110 points (52g-58a) in just 49 games for Dallas this season. Then you have the NHL's leading scorer in Kane lined up with them — 73 points (30g-43a) in just 52 games is absolutely ridiculous in today's NHL. With chemistry a big thing — especially in a 3-on-3 tournament — I'd also have to look to the Russian Connection in the Metropolitan. Ovechkin is having yet another unbelievable year, while the presence of Ovie could spark Evgeni Malkin to put up some big numbers in the All-Star Game. The Pacific will be interesting enough with Scott leading the way, but young Johnny Hockey and Taylor Hall could bring some excitement to that lineup. While I won't choose Gaudreau, I would grab Hall and the two Sharks — Joe Pavelski and Brent Burns — from the Pacific. With that, I'll add Stammer, Toews, Karlsson and Tavares because it wouldn't hurt to have these top talents in the lineup as well.
To recap, my picks for this pool would be Kane, Benn, Seguin, Toews, Pavelski, Hall, Burns, Tavares, Malkin, Ovechkin, Stamkos and Karlsson. Unlike Larry, Mr. Scott, you didn't come close.
Serious one . . . can Carey Price save the Canadiens?
FISHER: Maybe. Turns out, Price isn't coming to the rescue any time soon, so the Habs are going to have to save themselves or at least stay within striking distance of a playoff spot for another month. That's asking a lot, considering Montreal has been one of, if not the worst team in the entire league since the start of December. But if — and it's a big IF — the Canadiens are within four to six points of a wild-card or Atlantic Division spot come the Feb. 29 trade deadline, then yes, I believe a healthy Price will help rally the troops and the Habs will end up making the playoffs thanks largely to the reigning league MVP. That might mean winning a ton of 2-1 or 1-0 games down the stretch, but he's capable of backstopping that burden and taking this team on his shoulders. Price will certainly save more shots — and more point-blank scoring chances — than Mike Condon and Ben Scrivens lately. Goaltending isn't the only problem in Montreal right now and it might not even be the biggest, but it's been more hindrance than help since the start of December when Price went down for the second time this season with a lower-body injury that has sidelined him through the All-Star break. Without Price's heroics, the Canadiens haven't been getting those timely saves or confidence boosts from Condon, Scrivens or former third-stringer Dustin Tokarski, who was traded away after a failed stint. That causes the rest of the team to think defence-first and prevent over attack, which could explain some of Montreal's scoring woes. With Price between the pipes, they can take more risks, knowing he's got their backs and will bail them out more often than not. Get him back, sooner than later, and they can open it up and return to their old ways — of scoring, and winning. Price is their only hope at this point, but if I was pinning my hopes on one player — any player from across the league — he'd be my guy. If Price is healthy, he can get the Habs going in the right direction again. Like those Chive-inspired T-shirts said: "Keep Calm and Carey On!"
FORBES: Simple answer. No. Sure, he can get them back into a playoff spot if they don't fall too far in the next month with his innate ability to stop the puck and win 2-1 or 3-2 games. But that's not going to 'save' the Canadiens. The fact is, the Habs are a mediocre team at best. The loss of Price shows just how important a Grade-A goaltender is in this league, but without the scoring to go in front of it, no team will ever win a Stanley Cup. That's where the Habs are right now. They're good when he's in the lineup, they are questionable (at best) when he's not. Can the make the playoffs? Sure. Can they get by with Price between the pipes? Most certainly. Will the win a Stanley Cup if he remains their only legitimate asset? Not a chance. The Habs need to find secondary scoring so that when Max Pacioretty, Brendan Gallagher and P.K. Subban can't score, others will be there to pick up the slack.
Prediction time . . . will any Canadian teams make the playoffs? If so, which one(s)?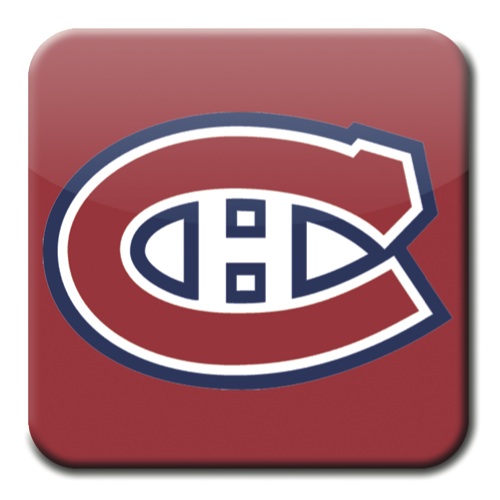 FISHER: Yes, but only one — the Canadiens. I think they will hang around long enough for Price to return (assuming he returns within a month), so I can't go back on what I just said in the previous answer. Providing Price is over whatever has been ailing him — is it his groin or a knee? — I think he'll carry the Canadiens into the post-season. With that said, I don't see the Habs winning the Atlantic Division or getting too far once they're in — I'll say second round thanks again to Price, but a first-round exit wouldn't be the least bit surprising, especially if they're up against the Lightning. My mid-season predictions have Tampa taking the division title and Montreal meeting Florida in the first round, so I actually like the Canadiens' chances there.
The crazy thing is, five out of seven Canadian teams made the playoffs last year — Montreal and Ottawa in the East, Vancouver, Calgary and Winnipeg in the West. But if this season ended today, not a single Canadian team would qualify for the post-season. Several are still on the bubble, including the aforementioned Canadiens. Toronto is the only team I'm willing to write off as of today, I don't see any way the Leafs get in, but that was never the expectation. Ottawa is hanging around, but the Senators really need one of their goaltenders to get the hot hand again in order to get in. Does Andrew Hammond have an encore in him? I don't see it. In the West, the Alberta teams have an uphill battle and Edmonton took another blow with Ryan Nugent-Hopkins suffering a hand injury that could keep him out for up to two months. The Oilers are on the verge of getting Connor McDavid back to offset that loss, but I only saw them making a playoff push with a full lineup. Calgary might have the best chance, but the Flames will probably need to catch a California team and that will be a daunting challenge down the stretch. I see Vancouver fading a bit and possibly selling off some older players with expiring contracts ahead of the Feb. 29 trade deadline, as the Canucks continue to rebuild on the fly. So, only the Canadiens for me, and even that's in doubt depending on Price's health.
FORBES: I am really doubting the Canadian teams this season. As I mentioned in the last question, les Habitants can make the playoffs if they get Price back at full health. But there's no guarantee. Edmonton and Calgary are far too inconsistent to end up in the post-season and Ottawa and Winnipeg just haven't shown the gusto to be what they need to be to get to the extra season. As for Toronto, the Leafs are in the first season of a full-tilt rebuild and while they've shown glimpses of hope, it won't be the surprise season that some fans were hoping for. Vancouver's window dwindled a little while ago and the Canucks are right where they should be. They're on and off and have dealt with injuries in net as well, with an older group playing in front of their goalies. None of them are close to being full contenders, and the likelihood of any Canadian franchise making the playoffs this year takes a hit every day that passes with no Price in the Canadiens' net.
Third Man In
DAN MOUNT (Predators beat writer for THW): It's only going to be Montreal if Price makes it back. The Canadiens will be aggressive at the deadline and get some secondary scoring and defense to keep the ship afloat until Price returns. The defense has really let the Habs down, but the season is still salvageable.
The Canucks are hanging around thanks to the ageless Sedin twins, and the Jets and Senators are in shouting distance. However, I see teams starting to pull away. Nashville is getting better since trading for Ryan Johansen (hope my bias isn't showing too much) and Colorado has defied their lowly pre-season projections. Ottawa isn't getting enough production from guys not named Erik Karlsson to keep up in the suddenly crowded Eastern Conference playoff picture.
Last but not least . . . Brent Seabrook and Matt Hendricks are two of the latest veterans to start wearing a visor. They were exemptions to the rule that was grandfathered in, but now there is talk of making full face-shields/cages mandatory. Do you see that happening any time soon?
FISHER: I really don't. I get the safety concerns and the owners wanting to further protect their investment — bubble-wrap the boys by 2030? — but the NHL Players' Association is going to fight this tooth and nail. For good reason. That reason is that full-shields severely restrict a player's vision. Just ask Paul Stastny, who couldn't see this hit coming from Montreal wrecking ball Alexei Emelin:
Stastny ditched the bird-cage after that game — which he only wore for two contests because of a facial injury — and, lo and behold, he put up four points in his very next outing, a 5-2 win over Pittsburgh. Coincidence? I think not. If you're not used to wearing the full-cage — in other words, if you're not playing college hockey, or going way back to minor hockey — it's a huge adjustment. Stastny actually complained following that Montreal game, not so much about the hit, but about the negative impacts of the full-cage and his eagerness to get rid of it.
He mentioned blind spots and peripheral vision. That's scary, but it's not fear-mongering — it's the truth, and I'd venture to guess 99 per cent of players would echo Stastny's sentiments. So, on one hand, the full-cage could cause players to become more, not less, vulnerable and susceptible to dangerous hits, thus potentially increasing the number of injuries and concussions. On the other hand, but perhaps more importantly, limiting a player's vision and sight-lines is not the way to increase scoring. With the full-cage, they might not be able to see a streaking (or sneaking) teammate for a pass, nor locate a loose puck or rebound in their feet. It's already hard enough to spot holes through the goaltender's overgrown equipment, let alone having to squint between bars spaced an inch apart.
Bottom line, it's a physical, fast-paced sport with pucks, sticks and bodies flying in all directions — people are going to get hurt. That's just the nature of the beast, be it the result of bad luck or bad intentions. Regardless, I don't see the NHLPA ever accepting full-shields and I don't blame them. Fight the good fight, men!
FORBES: I can't see the full face-shields coming in anytime soon. Every player in the league will eventually be required to wear the half shield (at least within the next five to seven years, as the grandfathered guys retire). That will help with a number of the issues the league has with player injuries. The problem that you get into with the full shields or face-masks is that it can become a visual issue for players. Suddenly, you're having players who are supposed to be at the top of their game playing with the distraction of something hindering their view. I understand that the league is trying to make it safer for its players, but at what point does it become a hindrance to the game? At what point is the league babying — or overprotecting — its players? It'll be a discussion that happens, but like taking hitting out of the game entirely, this is still a long time away when it comes to the NHL level. At least that's the way I see it breaking down.
Third Man In
MATT BRAUCKMANN (Flyers beat writer for THW): Having played the game, I can say firsthand that having a full shield/cage will severely restrict anyone's vision. As Larry mentioned, that means less time to see a hit coming your way. The half-shield serves its purpose very well. It protects the most important parts of the player's face. They should without a doubt be mandatory and guys like Chris Pronger may still be playing today if they had opted to wear one. However, mandating a full cage is only going to extend protection down to the players' mouths. Of course, we've seen some pretty gruesome stuff when players get a puck to the mouth, but the injuries that result are a lot less severe than if that puck would hit further up, in the area a half-shield protects. The pros of having full facial protection do not outweigh the cons — in a league as fast as the NHL, every bit of vision matters, and a cage will take that away.
---
Who won this round of Facing Off? Feel free to weigh-in with your opinions in the comments below. We will be checking in periodically to both defend and expand on our initial answers. If you want to see us face-off over a topic, we're open to suggestions as well.
Andrew Forbes is in his third year of covering the Toronto Maple Leafs for THW, while also serving as fantasy hockey editor and Tape2Tape columnist. Follow him on Twitter: @AndrewGForbes.
Larry Fisher is a sports reporter for The Daily Courier in Kelowna, British Columbia, Canada, and has been an at-large contributor for THW since August 2014. Follow him on Twitter: @LarryFisher_KDC.