The 2017-18 NHL regular season is almost in the books and with it, the fantasy hockey season as well. It's time to start thinking about next season. Who will be the rookies to watch for? The breakout stars and the busts? Bryan Szwarz, Kyle Gipe, Rob Seitz and Joel Griffith have joined me to answer these questions and more.
2018-19 Fantasy Hockey Predictions – Forwards
Question 1: Mathew Barzal, Clayton Keller and Brock Boeser are three of a number of rookies in 2017-18 that paid huge dividends to fantasy hockey owners that picked them up. Which rookie will be a fantasy hockey star in 2018-19?
Szwarz: Eeli Tolvanen (NSH). He's been an absolute stud with Jokerit in the KHL this season, scoring 19 goals and chipping in 17 assists as an 18-year-old. His offensive skills are already clearly NHL calibre, so look for him to translate that success over to the NHL next season.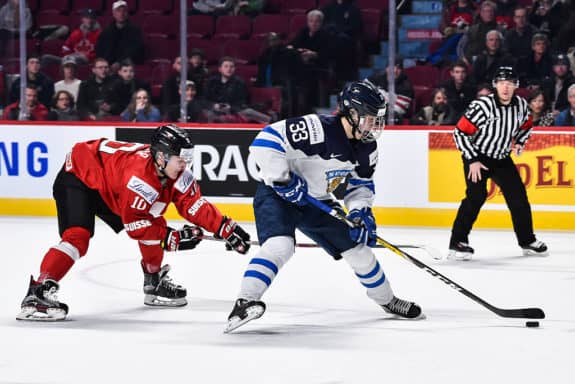 Gipe: Tolvanen (NSH). He tore up the KHL in his first season and will be joining Nashville later this season and will be on their playoff roster. Given his success at every level, he will produce in the NHL. He should be in the Predators top six next season and playing on a line with either Kyle Turris or Ryan Johansen.
Seitz: Casey Mittelstadt (BUF). He may go back to college, but if he turns pro, there's no reason for the Sabres not to put him in their top six and their power play immediately. The kid is so talented and will quickly be a highly productive player in the league.
Griffith: Mittelstadt (BUF). A name you probably remember from being a dominant force for Team U.S.A. at the World Juniors; Mittelstadt should be given every opportunity to succeed with the Sabres next season. There's a lot pent up firepower on that Sabres team that's just waiting to release.
Petrie: Elias Pettersson (VAN). Pettersson, who was drafted fifth overall in 2017 by the Vancouver Canucks, has 56 points in 44 games in the Swedish Hockey League, which is better than Peter Forsberg managed at the same age.
Question 2: Jonathan Marchessault, Mikko Rantanen, William Karlsson and Sean Couturier were late round picks (or not drafted at all) in fantasy hockey in 2017-18 and had huge seasons. Who will you be targeting in the late rounds of the 2018-19 draft to have a similar breakout?
Szwarz: Pierre-Luc Dubois (CBJ). His 39 points this season may not seem like much, but he has taken over the number-one centre role for the Blue Jackets and has more than held his own. Having the human-highlight reel Artemi Panarin on your wing doesn't hurt either.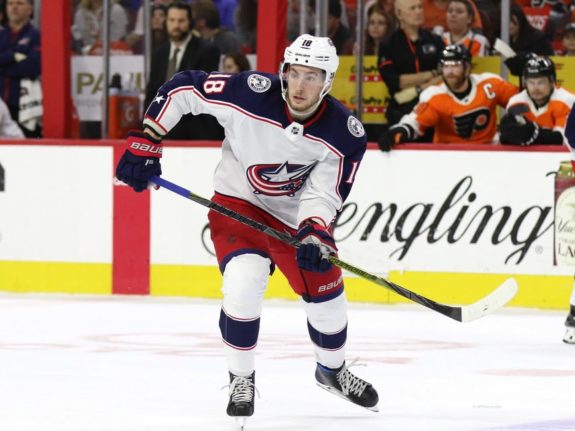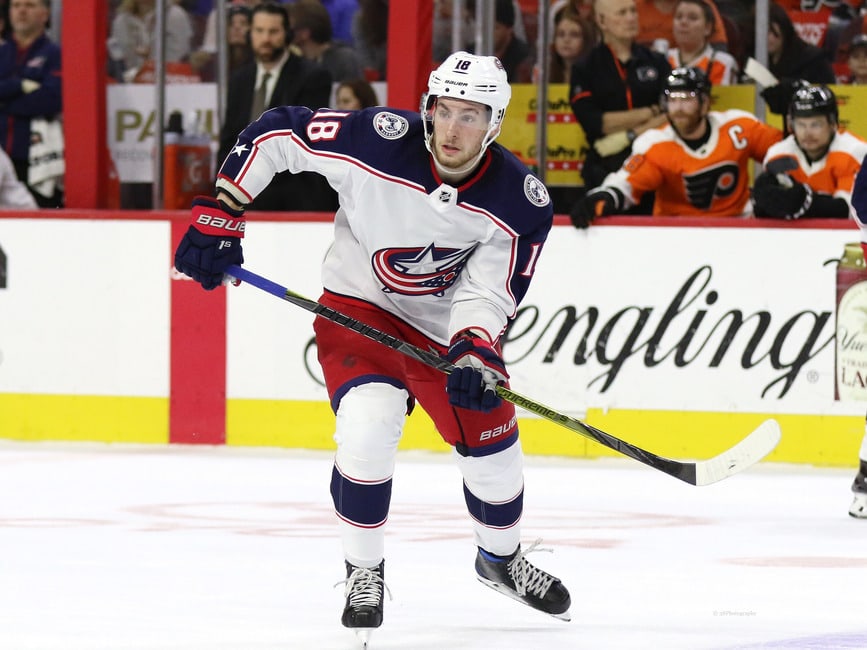 Gipe: Travis Konecny (PHI). Since March, Konecny has 10 points in 12 games and has excelled on a line with Sean Couturier and Claude Giroux. In total, he has 22 goals and 44 points this season, both career highs. If he plays on Philadelphia's top line next season, he's a candidate to score 30 goals.
Seitz: Dubois (CBJ). Dubois has improved steadily throughout this season, especially as a teenager under a tough coach in John Tortorella. He has 10 points in the past month, having earned his way to the top line alongside Artemi Panarin and Cam Atkinson. He has a good shot at 60-65 points next season.
Griffith: Elias Lindholm (CAR). The Hurricanes have slowly been improving over the last couple years along with Lindholm. He's shown flashes this year with 41 points in 73 games, and could really supplant himself as a legitimate fantasy player next season.
Petrie: Timo Meier (SJS). At the moment, Meier is one goal shy of twenty for the season and plays under fifteen minutes per game, primarily on the Sharks' third line and second powerplay unit. If he can boost himself into a top-six role and sneak onto the Sharks top power-play unit, his production will explode. He also shoots a ton, hits, and blocks shots if your league counts those stats.
Question 3: Whether it was injuries or under-performance, Patrick Kane, Auston Matthews and Vladimir Tarasenko were first round picks in 2017-18 that didn't pay off. Who will you be avoiding in the first round of the 2018-19 draft?
Szwarz: Jack Eichel (BUF). Eichel's a dynamic player who can single-handedly take over a game and should hold more value, but unfortunately, he plays for Buffalo. The Sabres are an absolute mess right now, with little hope for improvement in sight. That, combined with some concerning injury history over the past two seasons will make me look elsewhere for scoring at the top of the draft.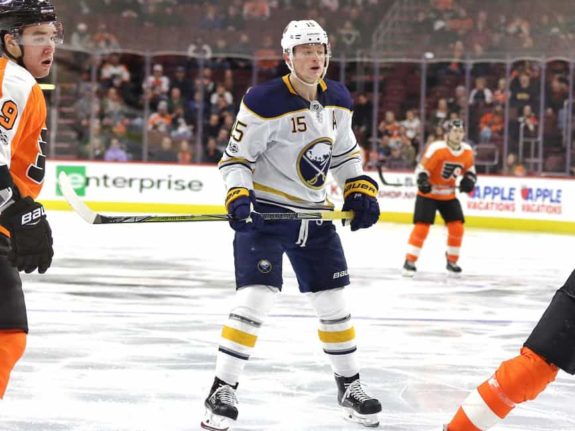 Gipe: Leon Draisaitl (EDM). Draisaitl is already off his scoring pace from last season. To give the Edmonton Oilers a more balanced offence, there is talk of separating Draisaitl and McDavid next season. If that happens, Draisaitl could be even less productive given the lack of talent on Edmonton's wings.
Seitz: Claude Giroux (PHI). No question he's still an elite talent, but this is the first time he's averaged over a point per game in four years. Crossing into the wrong side of 30, it'll get harder and harder for him to replicate this year's success.
Griffith: Blake Wheeler (BUF). Wheeler is having an incredible season with 83 points in 74 games, which will likely have him highly sought after in next season's drafts. While he's not going to be a complete bust next season, he's not going to replicate this production.
Petrie: Evgeni Malkin (PIT). When on the ice, Malkin is as good as they come but his history of injury issues is too scary to invest an early first-round pick in him, when other players like Alex Ovechkin, Nathan MacKinnon or Tyler Seguin may still be on the board.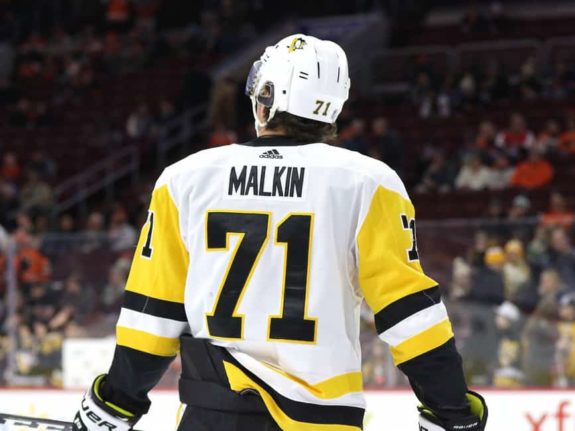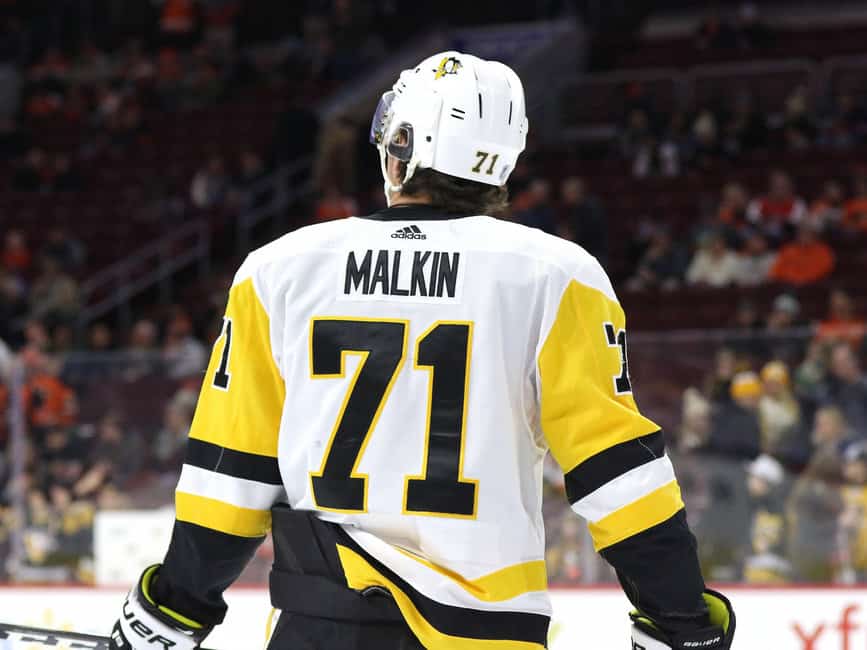 Question 4: Rank your top ten forwards going into 2018-19
Szwarz: Connor McDavid, Nikita Kucherov, Nathan MacKinnon, Evgeni Malkin, Sidney Crosby, John Tavares, Steven Stamkos, Claude Giroux, Alex Ovechkin, Taylor Hall
Gipe: McDavid, Kucherov, MacKinnon, Crosby, Stamkos, Malkin, Brad Marchand, Tyler Seguin, Ovechkin, Mark Scheifele
Seitz: McDavid, Kucherov, Crosby, MacKinnon, Stamkos, Malkin, Blake Wheeler, Tavares, Johnny Gaudreau, Alexander Barkov
Griffith: McDavid, MacKinnon, Malkin, Crosby, Stamkos, Kucherov, Marchand, Tavares, Ovechkin, Giroux
Petrie: McDavid, Kucherov, Ovechkin, Crosby, MacKinnon, Seguin, Malkin, Marchand, Patrik Laine, Auston Matthews
2018-19 Fantasy Hockey Predictions – Goalies
Question 5: Connor Hellebuyck went from relatively unknown to a top tier fantasy hockey goalie in 2017-18. Which goalie will have their break out season in 2018-19?
Szwarz: Antti Raanta (ARI). When healthy, Raanta has been excellent this year, with a GAA and save percentage both ranking eighth in the NHL amongst qualified goalies. The Coyotes are a respectable 17-16-6 with Raanta in net this year, whereas their backups put together an abysmal 8-22-5 record.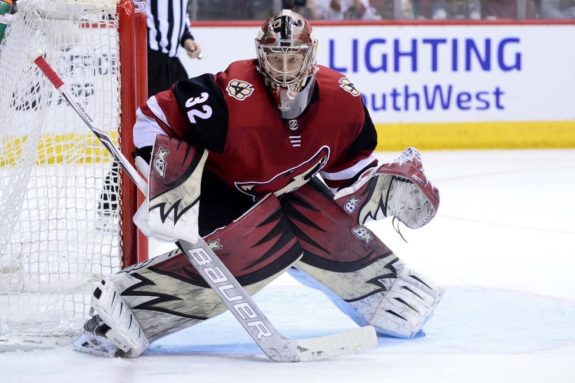 Gipe: Linus Ullmark (BUF). In four games this season with the Sabres, Ullmark has a .938 save percentage and 2.01 GAA. At five-on-five, his save percentage jumps to .941 and he is perfect on low danger chances. With both Robin Lehner and Chad Johnson free agents after this season, Ullmark has the chance to grab solid playing time in 2018-19.
Seitz: Aaron Dell (SJS). He may be under contract (at a very cap friendly number) for a couple of years still, but perhaps the Sharks use him as trade bait to bolster their lineup elsewhere. If not, he could still battle Martin Jones for a timeshare. He almost always delivers when called upon and the sample size is too big to ignore over the past two seasons. Time for him to earn a bigger role, in SJ or elsewhere.
Griffith: Robin Lehner (BUF). On a disappointing Sabres team, he's shown flashes of what he's capable of. Goalies can't do it all on their own, so with the help of a healthy Sabres lineup and the addition of a high-profile draft pick, Lehner will get the help he needs.
Petrie: Juuse Saros (NSH). Saros has a career 2.38 GAA and .923 save percentage, all while serving as the Nashville Predators backup goalie. All he needs now is more playing time. Pekka Rinne will turn 36 years old next season and may be coming off of two extended playoff runs, so more playing time could indeed be a possibility.
Question 6: A number of top goalies going into the 2017-18 season were busts, including Carey Price, Braden Holtby, Cam Talbot and Jake Allen. Which highly ranked goalie will be a bust in 2018-19?
Szwarz: Devan Dubnyk (MIN). Dubnyk's numbers have slipped this year, with his .915 save percentage ranking 23rd amongst qualified goalies in the league. Minnesota's aging roster doesn't inspire much confidence going forward, and with the Central Division poised to be competitive for years to come, I'm predicting Dubynk's days as a top fantasy goalie are over.
Gipe: Marc-Andre Fleury (VGK). At 33, Fleury is having by far his best season with a .930 save percentage and 2.18 GAA. With a career .912 save percentage and 2.58 GAA, Fleury hasn't been the most consistent goalie in his career and a regression is too likely to trust in him.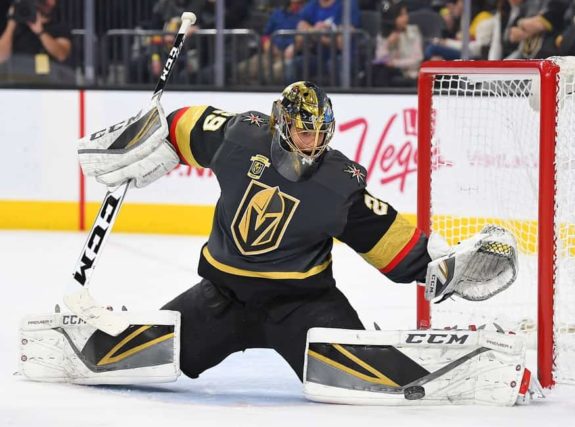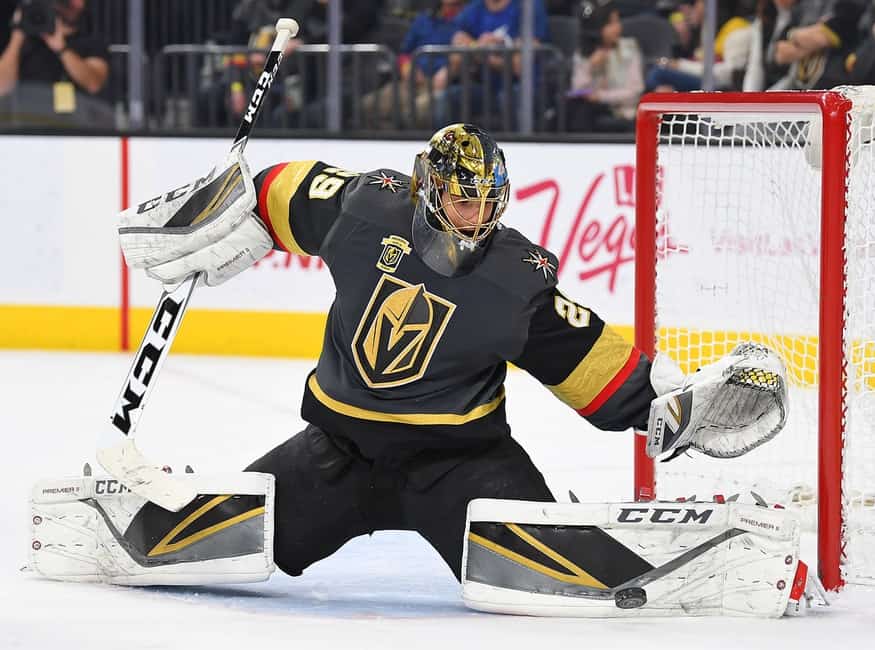 Seitz: Fleury (VGK). It's been nice to see him revive his career after Matt Murray overtook him in Pittsburgh, but it seems odd that he'd have the best statistical season of his career at age 33. He's due for a regression next year.
Griffith: John Gibson (ANA). With the Ducks being a borderline playoff team this season, plus the decline of Ryan Kesler and Corey Perry, next season is shaping up to be a down year, and Gibson's fantasy value will take a massive hit because of it.
Petrie: Fleury (VGK). Fleury is taking a beating in this section (or perhaps we're just a bunch of Vegas doubters). His .930 save percentage is unsustainable and Vegas as a team is in for some regression next year.
Question 7: On the flip side, which goalie that struggled in 2017-18 will have a bounce-back season in 2018-19?
Szwarz: Cam Talbot (EDM). Talbot has been bad this season but his Vezina-calibre numbers from 2016-17 can't be ignored. Expect Edmonton to be much better next season, with Talbot bouncing back to relevancy. Any team with Connor McDavid on it can't be that bad, can they?
Gipe: Braden Holtby (WSH). Talent-wise, Holtby is one of the best goalies in the league. His .906 save percentage and 3.03 GAA are well off his career .919 save percentage and 2.41 GAA. Since the 2014-15 season, he has started 251 regular season games and played 14,597 minutes, both highest in the league. If he is able to get rest this offseason, both mentally and physically, and the Capitals can improve their blue line, Holtby will return to an elite fantasy goaltender.
Seitz: Carey Price (MTL). The Habs may not win many games next season, but Price should still post solid individual numbers, especially with Shea Weber back.
Griffith: Holtby (WSH). Plain and simple, Holtby is one of the best goalies in the world playing on a good Capitals team. He'll be back.
Petrie: Matt Murray (PIT). Murray put up poor numbers in 2017-18 with periodic injuries throughout the season. However, he is still just 23 years old, a two-time Stanley Cup champion with a career 2.39 GAA and .920 save percentage including playoffs and plays behind one of the best teams in the NHL.
Question 8: Rank your top ten goalies going into 2018-19?
Szwarz: Andrei Vasilevskiy, Pekka Rinne, Connor Hellebuyck, Tuukka Rask, Sergei Bobrovsky, Frederik Andersen, Matt Murray, Jonathan Quick, John Gibson, Martin Jones
Gipe: Rinne, Bobrovsky, Rask, Hellebuyck, Andersen, Vasilevskiy, Gibson, Murray, Marc-Andre Fleury, Henrik Lundqvist
Seitz: Rinne, Vasilevskiy, Bobrovsky, Rask, Hellebuyck, Murray, Braden Holtby, Carey Price, Quick, Gibson
Griffith: Vasilevskiy, Rinne, Holtby, Bobrovsky, Andersen, Hellebuyck, Quick, Jones, Price, Rask
Petrie: Vasilevskiy, Rinne, Hellebuyck, Rask, Bobrovsky, Quick, Gibson, Ben Bishop, Andersen, Murray
2018-19 Fantasy Hockey Predictions – Defencemen
Question 9: Colin Miller and Mikhail Sergachev had breakout seasons on defence in 2017-18. Who will have their breakout season in 2018-19?
Szwarz: Ryan Pulock (NYI). To put it simply, this guy can shoot the puck. The Islanders' first-round pick from 2013 has finally stuck in the NHL this season and put up respectable numbers throughout much of the year while playing 2nd pairing power-play minutes. The Islanders are poised to make significant changes to their backend this offseason, which could open the door for a bigger role heading into next year.
Gipe: Rasmus Dahlin. Dubbed the next Erik Karlsson, Dahlin has 20 points in 41 games in the SHL this season. All but guaranteed to be taken first overall, Dahlin will be in the NHL next season and will likely be the most talented defenceman on his team. Assuming he gets top four minutes and power play time he will stake a claim for the Calder Trophy.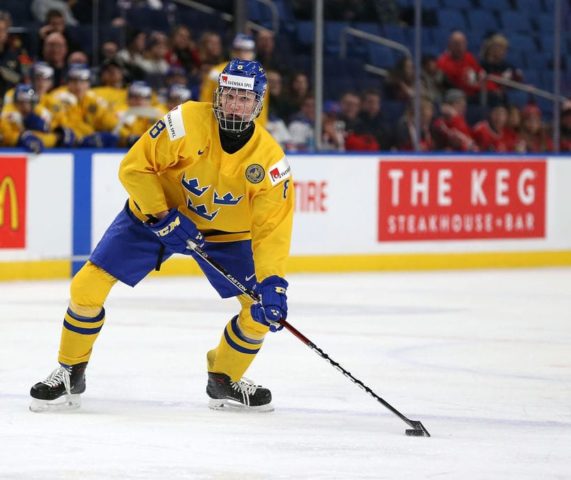 Seitz: Brandon Montour (ANA). Montour has played his way onto the top pairing and top power-play unit with Cam Fowler. With that type of role on the Ducks, the next step in his progression is to challenge the 50 point mark.
Griffith: Shea Theodore (VGK). Theodore will take the reins as the Golden Knights top offensive defenseman and power play specialist next season. While he's been in that role this year, he hasn't played the full season due to injury and playing in the AHL early in the season.
Petrie: Thomas Chabot (OTT). In his rookie season, Chabot has 21 points while showing he is the Senators' second-best offensive defenceman. If Erik Karlsson is traded either in the offseason or before the trade deadline next season, Chabot will become the number one defenceman in Ottawa, with all of the top power play time that comes with it.
Question 10: Duncan Keith was awful in 2017-18 and Shea Weber and Kevin Shattenkirk's seasons were cut short by injury. Which defenceman will be the biggest bust in 2018-19?
Szwarz: John Carlson (WSH). "Bust" might be a strong word here, but I'm wary of his fantasy value in the future, despite his stellar 2017-2018 numbers.  His 61 points are already a career high, eclipsing his previous best of 55 points from 2014-2015, which marked the only other time he has exceeded 40 points in a season.  His numbers this year are boosted by a career-high shooting percentage, and an explosion in power play production. He's still a great player and will be worth drafting next year, but I wouldn't bank on him repeating his production from this season.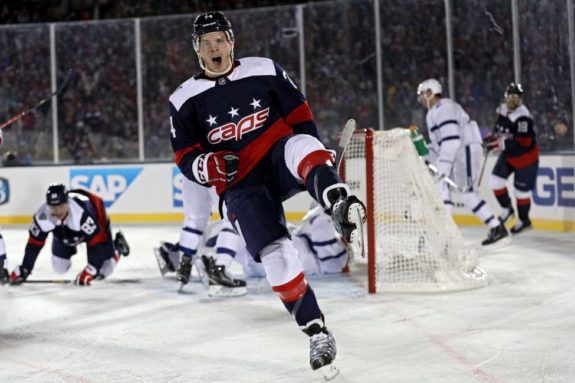 Gipe: Kris Letang (PIT). With 72 games this season, Letang has already had his highest total since the 2010-11 season. As he has aged, his ability to play defense has regressed and his points-per-game rate is at its lowest since 2013-14. With his long history of injuries, I don't see him playing two consecutive full seasons.
Seitz: Tyson Barrie (COL). The Avalanche have made huge strides this year, and Barrie is averaging nearly a point per game (0.87), in large part thanks to MVP candidate Nathan MacKinnon. He's a young, offensive-minded defenceman who is entering his prime, but I want to see him do it again next year before I invest a high pick in him. Until then, I see a bit of a decline in output for him next season.
Griffith: Seth Jones (CBJ). Jones has been a nice surprise to counteract Zack Werenski's sophomore slump, but a big bounce-back year is certainly in the cards for Werenski, which will take away from the production and offensive looks for Jones. While Jones may not fall to the depths of Duncan Keith, don't expect similar production to this season.
Petrie: Torey Krug (BOS). The risk with Krug is that Charlie McAvoy's emergence will eat into his ice time and his shooting percentage will regress from 7.5% in 2017-18 to his career average of 5%.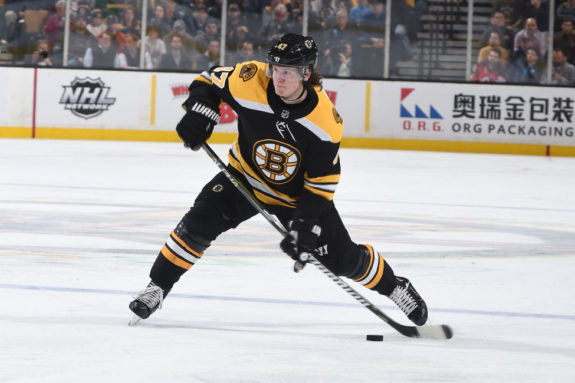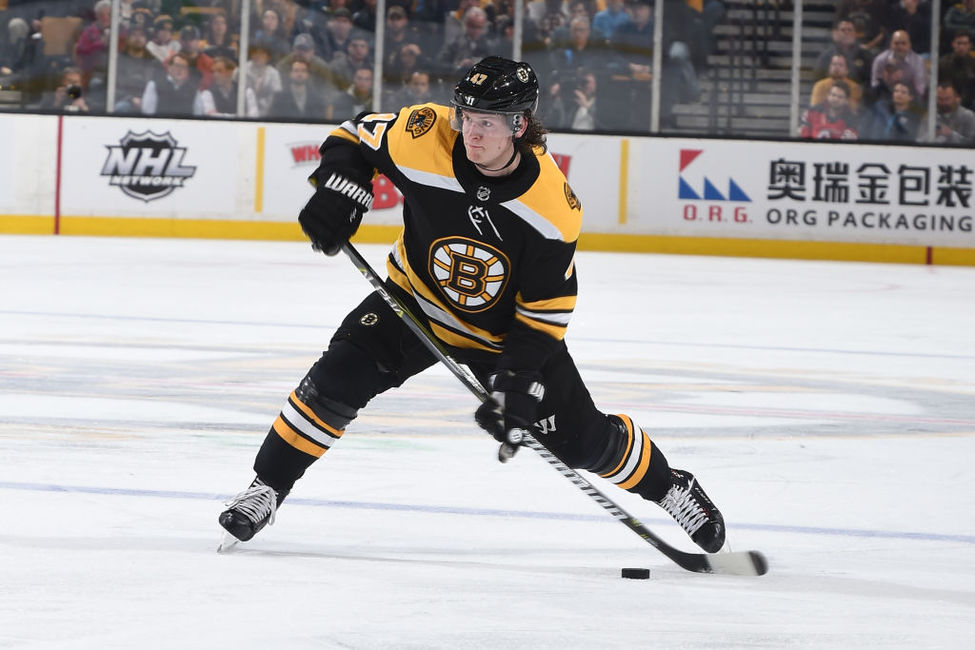 Question 11: Rank your top ten defencemen going into 2018-19?
Szwarz: Erik Karlsson, Victor Hedman, Brent Burns, John Klingberg, P.K. Subban, Shayne Gostisbehere, Drew Doughty, Alex Pietrangelo, Torey Krug, Seth Jones
Gipe: Doughty, Hedman, Subban, Klingberg, Karlsson, Dustin Byfuglien, Burns, Roman Josi, Jones, Gostisbehere
Seitz: Karlsson, Burns, John Carlson, Hedman, Klingberg, Jones, Gostisbehere, Subban, Doughty, Josi
Griffith: Karlsson, Hedman, Burns, Gostisbehere, Carlson, Subban, Klingberg, Byfuglien, Kevin Shattenkirk, Krug
Petrie: Burns, Karlsson, Hedman, Subban, Josi, Doughty, Gostisbehere, Byfuglien, Carlson, Jones