With the fantasy hockey season about to enter the month of December, fantasy managers will potentially be tasked with making some necessary tweaks to their rosters. Of course, replacing a steady player from one's roster with one from the free agent pool isn't always a surefire bet, but it's one of the few options left to managers that want to stay competitive.
Over the last couple of weeks, injuries to defensemen across the league have opened up opportunities for other rearguards to step up and fill the void left behind by the injured blueliners. While their production rate cannot be predicted, The Hockey Writers looks at five defensemen that could be useful to fantasy managers come December as they have all been making their own cases for roster addition over the last two weeks.
Stalwarts & Steals?
John Klingberg (D – Dallas Stars)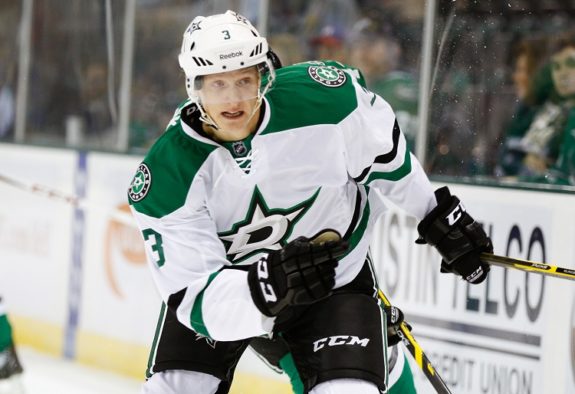 Last week, THW came out with a list of defensemen that were under 25% owned in Yahoo! leagues, but failed to mention the excellent job that Klingberg has been doing with the Stars. Averaging 23:47 of ice-time per night, Klingberg has been an absolute monster on the scoresheet as of late as he has been jumping in to the Dallas offense in a tremendous way.
With three goals and five assists in his last five games – and yes, he is on a five game point-scoring streak – Klingberg's ownership rate has gone up 19% in the span of one day and he now sits at a 25% ownership rate in Yahoo! leagues. Putting up such amazing statistics in his first eight games played in the NHL, fantasy managers could probably expect Klingberg to go through some rough patches, but his production is something that simply cannot be ignored at the moment. If Klingberg is available in your league, then it would be wise to snag him before another manager has a chance to pick him up.
Danny DeKeyser (D – Detroit Red Wings)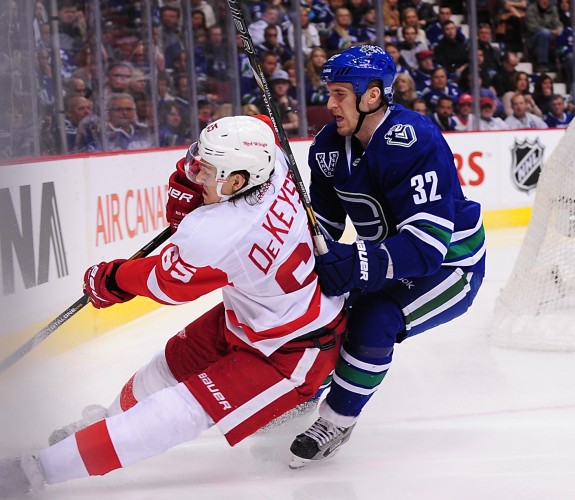 Danny DeKeyser might only be 5% owned in Yahoo! leagues, but the defenseman is on pace to set career-high point totals if he keeps up his current rate of production and manages to stay healthy. DeKeyser has collected nine assists so far this season (with three of them coming on the man-advantage), and is averaging almost 20 minutes per game of ice-time.
While DeKeyser only has nine assists in 22 games played this year, one must also take note of the fact that five of those assists have come in the last six games – something that might indicate that the d-man is starting to find some kind of rhythm. DeKeyser could also be a steady source for blocked shots, but fantasy managers must remember that the rearguard does not shoot the puck as much as other defensemen do, so he is more likely to show up on the scoresheet with an assist rather than a goal. DeKeyser has been developing quite nicely since signing with the Red Wings as an undrafted free agent, and fantasy managers should expect the d-man to eclipse his previous season's point totals this season.
Dmitry Kulikov (D – Florida Panthers)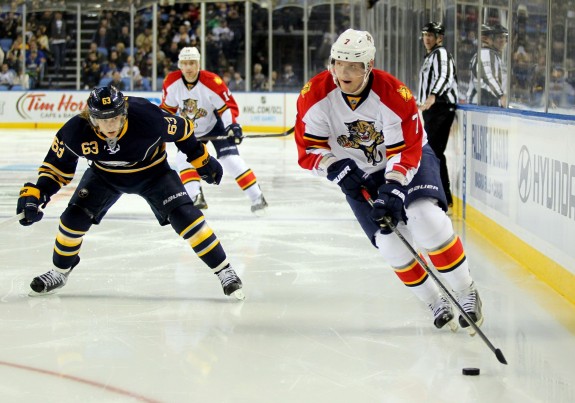 Only 3% owned in Yahoo! leagues and averaging 22:31 of ice-time per game, Dmitry Kulikov – much like DeKeyser – seems like he hasn't lost much footing since returning from injury. While Kulikov missed a stretch of games from November 8th to November 20th, the defenseman has put up two helpers in his four games since coming back to the Panthers' lineup.
Despite registering a -25 +/- rating last year, Kulikov scored a career-high eight goals, played in 81 games for Florida, and even had the most hits and blocked shots of his career in the NHL thus far. Since Kulikov is so sparsely owned in Yahoo! leagues – and seems to be experiencing no ill effects after coming back from his injury – fantasy managers have a chance to pick up the defenseman while he is still owned by less than 5% of all managers in Yahoo! leagues, but it would still be wise to give the defender a few more games before adding him to rosters.
Brayden McNabb (D – Los Angeles Kings)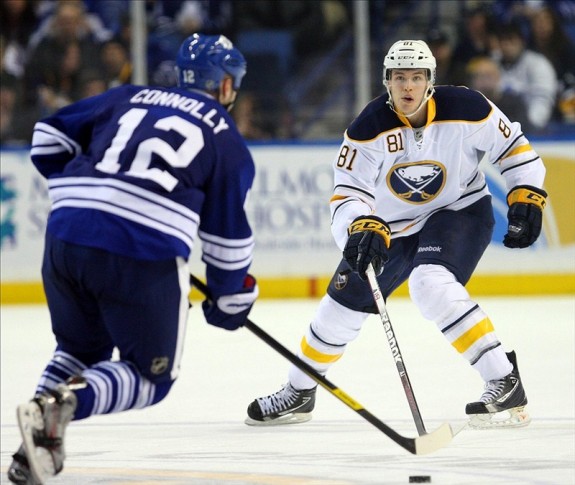 Brayden McNabb might not have too many NHL games under his belt at this point of his career, but he definitely has seven assists right now – with six of those assists coming in the last eight games. Due to the situation surrounding the Kings' blueline (Slava Voynov & injury to Alec Martinez), McNabb has been receiving a good chunk of playing time for Los Angeles.
Although McNabb was usually getting less than 18 minutes of ice-time before November 12th, the defenseman has stepped his game up since getting more responsibility thrown his way. Over the last seven games, McNabb has received less than 19 minutes of ice-time only once as he has been steadily getting more than 20 minutes of playing time. Fantasy managers should monitor this situation very closely as McNabb is only 1% owned in Yahoo! leagues right now and could be a good pick-up for those playing in deeper leagues.
Matt Bartkowski (D – Boston Bruins)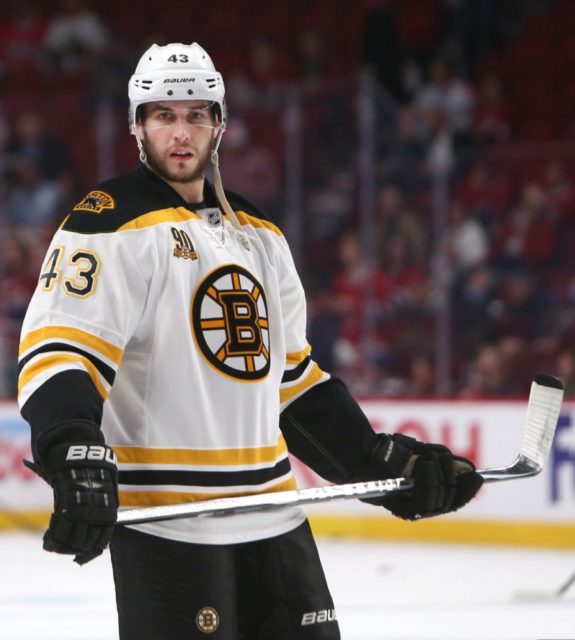 Matt Bartkowski is another sparsely-owned defenseman that has been getting more responsibility lately. With the Bruins without the services of Adam McQuaid and Zdeno Chara, other Boston blueliners have been given more duties – and Bartkowski is one of those defensemen.
Over the last four games, Bartkowski has received more than 20 minutes of playing time per night, and he sure has proven his worth by putting up three assists. Bartkowski also has 10 shots on goal in the last five games and is a highly touted defenseman that the Bruins have had high hopes for for quite a while now. It should be noted that Bartkowski has only played in 10 NHL games so far this season, so fantasy managers should expect the 1% owned defenseman (Yahoo!) to improve on his offensive statistics if he keeps getting more and more time on the Boston blueline.
In his third year with The Hockey Writers, Toli covers all things related to the New York Islanders. Focusing on the Islanders, the NHL Draft & draft-eligible prospect goalies, and hockey history, Toli can be contacted on Facebook by searching/messaging Toli Metter and on twitter by searching @ToliMetterTHW.