With draft day rapidly approaching (and some having already passed), fantasy managers will be asked to make some tough decisions during the later stages of their fantasy drafts – especially those in deeper leagues. Since valuable players will still be available during the middle stages of fantasy drafts, it might be useful for managers to scout out a couple of lesser-owned options in order to strengthen their queue list when others might be snoozing.
Draft Day Treasures or Waiver Wire Pleasures?
Colin Wilson (Nashville Predators – LW)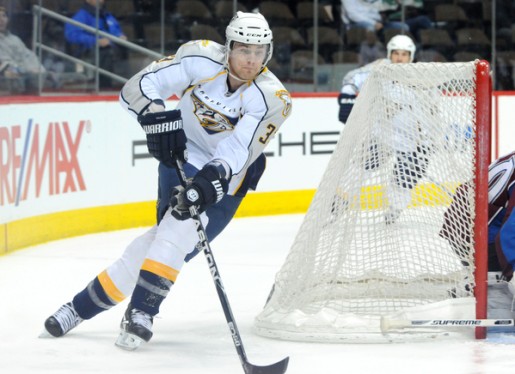 Much like Patric Hornqvist, Colin Wilson didn't get a chance to play out the abbreviated '12-'13 NHL season as he only played in 25 games. However, Wilson was also scoring at a very decent rate as he had amassed a team-leading 19 points (7 Goals, 12 Assists) before going down with a shoulder injury that ended his '12-'13 hockey season.
While fantasy managers might have taken note of Wilson's prowess last season, there is still a possibility that his stock might have fallen in the draft rankings. Not only has Wilson shown steady progress in each of his last three seasons with the Predators, he has also seen his ice-time rise consistently over the last three years, and even logged a career-high 16:34 average time on ice last season before sustaining his injury. Fantasy managers should absolutely snag Wilson on draft day or pluck him from the waiver wire in their respective leagues as the forward will be given key minutes on Nashville's top line.
Jannik Hansen (Vancouver Canucks – RW)
Over the last several years, all signs have been pointing to a breakout season for Jannik Hansen, and the '13-'14 NHL season might just be that season. In 47 games played last season, Hansen recorded 27 points (10 Goals, 17 Assists) to go along with a +12 rating and nearly 100 shots on goal.
While Hansen might be regarded as more of a play-maker than a shooter, fantasy managers should take note that the forward's ice-time increased by nearly two and a half minutes (17:33 average TOI) during the previous hockey season. Even if Hansen doesn't get to play alongside the Sedin twins on the Canucks' top line this season, the winger is capable of creating offense in various slots. Targeting Hansen on draft day might seem like a stretch to some fantasy managers, but the forward has been gradually improving in each of his last few seasons and stands to gain the most from having top-six minutes over the course of a full NHL season.
Patric Hornqvist (Nashville Predators – RW)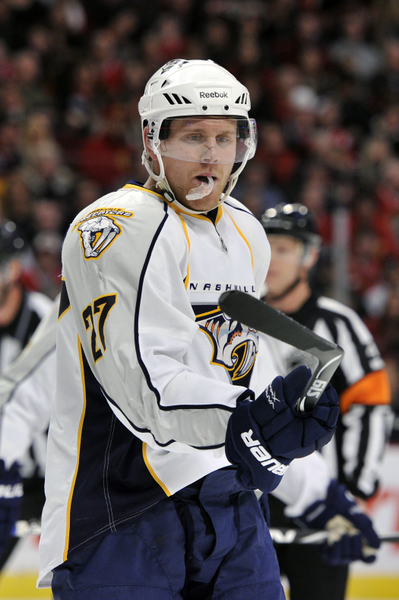 Fantasy managers might be misled by Patric Hornqvist's statistics from last season, but the forward could certainly be a useful option for many teams. Hornqvist only played in 24 games last season, but he managed to record 14 points (4 Goals, 10 Assists), which would have translated to the forward's usual point production (43-50 points) over an 82 game schedule.
The prospect of Hornqvist playing with Colin Wilson and Mike Fisher could directly influence fantasy managers as the forward would be logging top line minutes alongside a veteran center and selfless left winger. Seeing as how many might be dissuaded from taking a flier on Hornqvist, he will most likely be available by the time most leagues are done filling up their utility positions.
Josh Bailey (New York Islanders – LW)
Josh Bailey's development with the New York Islanders has been a point of contention amongst hockey fans for the last several years, but the forward has been showing many positive signs since switching play to the wing. Whether it's flanking Frans Nielsen or John Tavares, Bailey has proven himself to be a reliable winger that could see his ice-time increase in the upcoming NHL season.
Last season, Bailey averaged 16:23 minutes of ice-time per game and recorded 19 points (11 Goals, 8 Assists) in 38 games. Not only did Bailey continue to play well on the wing last season, he was a key contributor during the Isles' playoff push during the month of April as he tallied 10 points (6 Goals, 4 Assists) in 13 contests. Despite the fact that fantasy managers might be timid about selecting Bailey, the forward could very well turn out to be a steal of a pick/pick-up – especially if he winds up playing on the same line as John Tavares.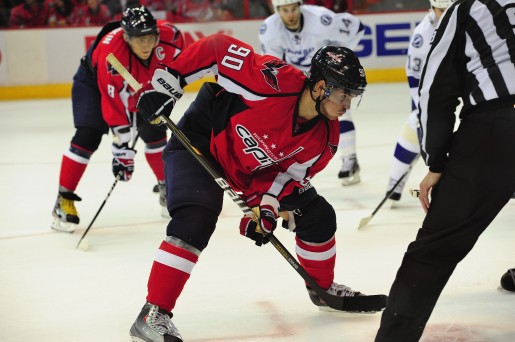 Out of all of the players mentioned on this list, Johansson might be the most-owned player percentage-wise, but managers shouldn't hesitate to pull the trigger on the forward if given the opportunity. Fantasy managers might have lost track of Marcus Johansson at one point last season, but they sure were reminded of the centerman's abilities once he returned to the Capitals' lineup.
While Johansson only played in 34 games during the '12-'13 NHL season, he managed to compile 22 points (6 Goals, 16 Assists) during the regular season, with ten of those points coming during Washington's run to close out the Southeast Division. Johansson more or less logged the same amount of ice-time during the '12-'13 hockey season that he saw over the course of the '11-'12 campaign with the Capitals, but that is not to say that the forwards won't be given some added opportunities for this upcoming season. As long as Johansson stays healthy, he should see top-six minutes for the Capitals, and should absolutely be a fixture in most every fantasy format.
*** If you feel that any late-round targets were left out, then please feel free to comment or reply below!
In his third year with The Hockey Writers, Toli covers all things related to the New York Islanders. Focusing on the Islanders, the NHL Draft & draft-eligible prospect goalies, and hockey history, Toli can be contacted on Facebook by searching/messaging Toli Metter and on twitter by searching @ToliMetterTHW.