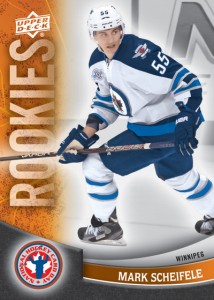 Can Scheifele Make the Jump?
Simply put, the Jets first pick (seventh overall) in the 2011 draft has done everything there is to do in junior hockey. Not only did the Kitchener native rack up 217 points in just 158 Ontario Hockey League contests with the Barrie Colts, Scheifele has become a force on the international stage. During the Under 18 Worlds and the 2012 World Juniors, Scheifele was a go-to star for Team Canada. That success has yet to translate at the NHL level though. The Jets have kept their budding star around for all of 11 games since drafting him. Winnipeg is thin at centre behind Bryan Little and Olli Jokinen and will likely give their top propsect every chance to succeed in 2013-14.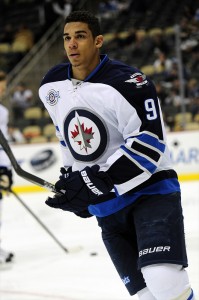 Will Kane Become Elite?
There's no questioning the talent Evander Kane possesses. Since his days with the Western Hockey League's Vancouver Giants, it was clear Kane could be an impact player at the highest level. However the youngster's career – which includes a 57 point season in 2011-12 – has always seemed to carry with it some controversy. Whether it be unpaid traffic fines or the infamous "Vegas money phone" photo posted on Twitter, Kane has been a lightning rod for speculation since arriving in Manitoba. A six-year, $31 million contract ($5.25m cap hit) puts Kane alongside more established stars like David Krejci, Jeff Carter, Marian Hossa, Shane Doan and Bobby Ryan in the money department. Jets fans are hoping their emerging sniper can be as consistently productive as Kane's contract comparables.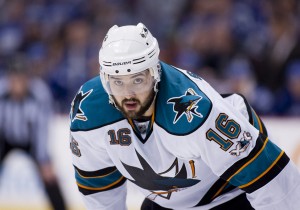 Do Seto and Frolik Fit in?
Close your eyes and picture Devin Setoguchi. Was he in a San Jose Sharks uniform? There's a good chance he was. After being traded to Minnesota from the Sharks two years ago, the 26-year-old had OK campaigns, but never really seemed to find his place. Upon being acquired by Jets general manager Kevin Cheveldayoff, Setoguchi will be one of the Jets top guys on offence. He's expected to play alongside Olli Jokinen and Andrew Ladd on the team's second line.
Like Setoguchi, the Jets other big off-season acquision, Michael Frolik, saw a production dropoff with his second NHL team after going from Florida to Chicago. That being said, Frolik accepted a checking role and helped the Blackhawks win their second Stanley Cup in four years. He'll be back in a top nine spot with the Jets and could very well see some powerplay time.
How both players fit in with their new team will go a long way to determining Winnipeg's success.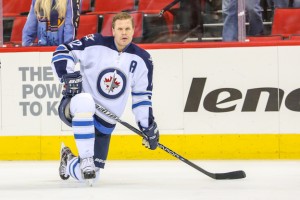 Does Jokinen Have Anything Left?
It's no secret Jokinen's production has decreased dramatically in recent years. His first season in Winnipeg and 15th overall was lacklustre to say the least. Just 14 points in 45 games to go along with a minus-19 rating didn't exactly have his jersey flying off the shelves. However, the Finnish veteran is two years removed from a 54 point campaign with Calgary. At this point, Jokinen is expected to be the second line centre, meaning he should receive plenty of powerplay time. The difference between making the playoffs or not could well depend on a return to form by the sizable forward.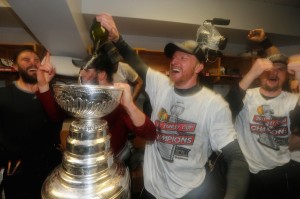 Can the Team Survive in the Central?
No one is going to suggest the Central is the toughest division in hockey, but it still provides some challenges. Things start with the defending champion Chicago Blackhawks and also include the St. Louis Blues, both of whom are expected to be contenders this spring. Minnesota finished strong last season, Nashville is due to bounce back and Dallas is much improved, meaning the Jets – who were unable to make hay in the weak Southeast – will be in tough on a nightly basis. No longer carrying the burden of the NHL's most hellacious schedule, Winnipeg jumps out of the frying pan and into the fire by moving to the Western Conference.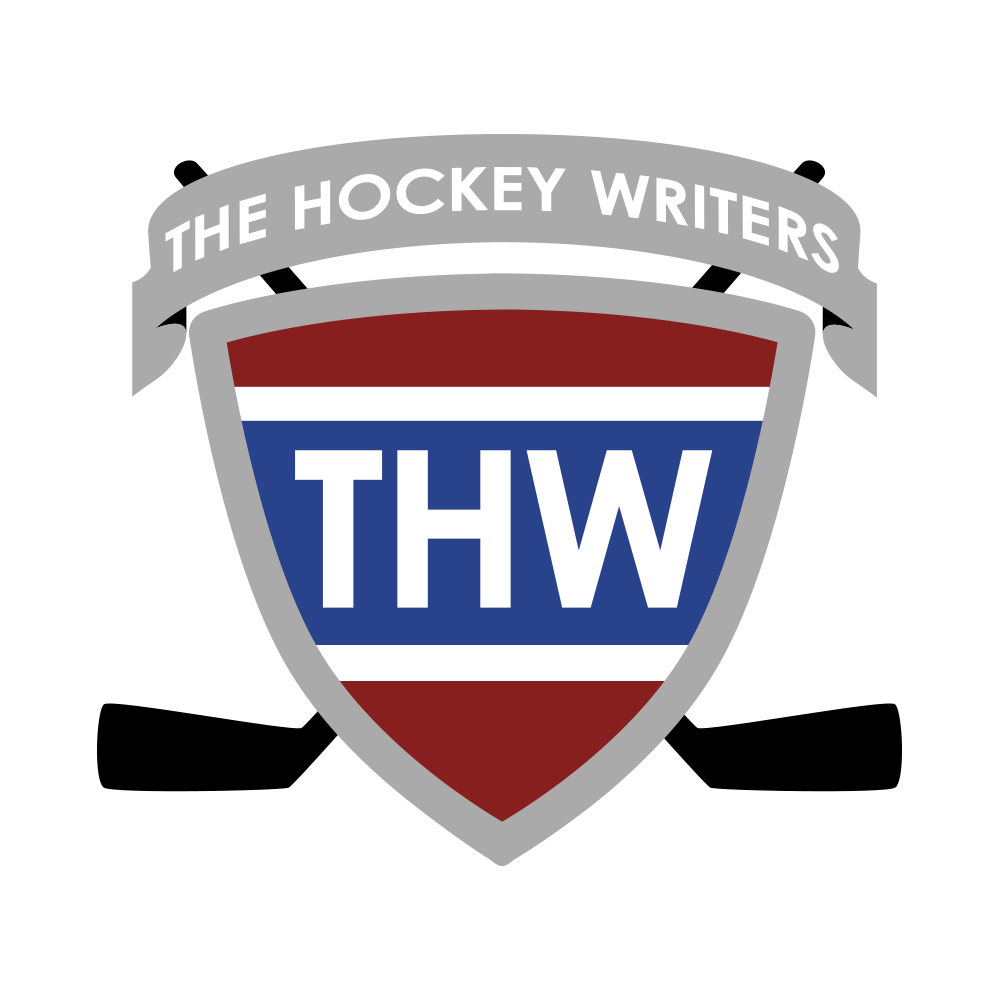 The Hockey Writers is:
1) A top-tier hockey media company delivering a top-notch, in-depth look at the NHL
2) A collective of some of the best hockey writers anywhere
3) A multimedia provider with daily podcasts and YouTube shows
4) Well-respected and widely-cited NHL prospect and draft resource