With the 2014-2015 NHL season fast approaching and training camps just around the corner, fantasy managers are probably gearing up for their respective fantasy drafts. While wingers, pivots, defensemen, and goalie might each hold stock with certain managers for a variety of reasons, there is no doubting the fact that one has to have a formidable offense in order to compete for a league championship.
Combing through one's waiver wire or free agent pool – depending on the depth of the league – could sometimes seem like an exercise in futility as there is usually a battle to snag the streakiest player available. However, some players might find themselves flying under the radar on draft day and thus buried on the draft board – something that could benefit attentive fantasy managers, especially during the late stages of player selection. Since consistent offense might come at a premium, there certainly isn't any shame in looking for production from players that are owned in one-quarter, or less, of all Yahoo! fantasy leagues.
Don't Hit Snooze
Frans Nielsen (New York Islanders – C)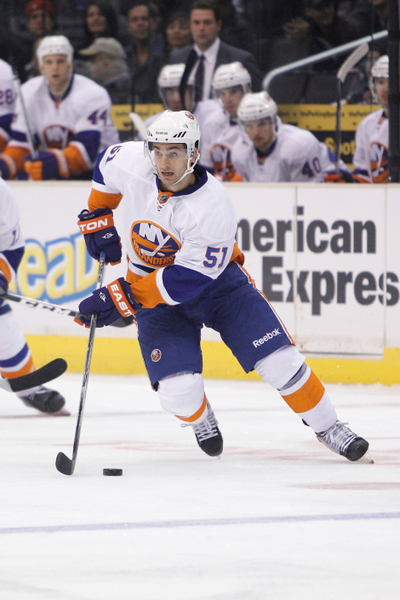 For the last several years, Frans Nielsen has been one of the most reliable players that the Islanders have had. Not only is Nielsen one of the best two-way pivots around, he also is a player that could be inserted almost anywhere into New York's lineup.
While Nielsen might be more comfortable on a third-line pairing, the centerman definitely didn't hold back his offensive skills last season. In 80 games played last year, Nielsen set career-highs in goals (25) and assists (33), so it's very surprising to see that the center was only 13% owned in Yahoo! leagues after such a tremendous showing.
Despite making free agent additions such as Mikhail Grabovski and Nikolai Kulemin, fantasy managers could expect Nielsen to carry a fair share of responsibility for the Isles. Being one of the most tenured players on Long Island, Nielsen could certainly be a draft day sleeper, and one that pays dividends to his owners.
Tomas Tatar (Detroit Red Wings – LW)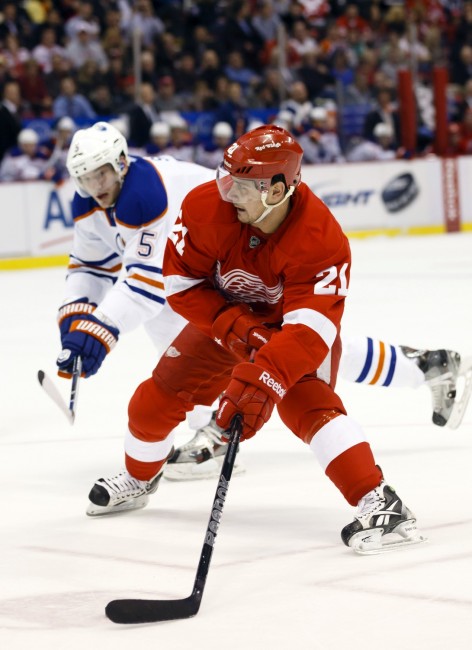 Tomas Tatar was only 18% owned last season in Yahoo! formats, but the forward could definitely see an increase in ownership this season. After receiving a contract extension from the Red Wings, the expectations for Tatar will certainly be raised – but that shouldn't be a problem for the left winger.
Last season, Tatar recorded 39 points (19 Goals, 20 Assists) in 73 games played for Detroit and managed to put up some powerplay points (2 Goals, 4 Assists) as well. Drafted in the second round of the 2009 NHL Entry Draft, Tatar has been one of Detroit's "must-watch" players for the last few years, and he hasn't disappointed in regard to his development. Tatar will likely find himself playing a role in Detroit's "mid-six" forward rotation this season and should see a bump in his average ice-time (14:21) from last year – making him a fairly lucrative forward that could be snagged during the later portions of a draft.
Carl Soderberg (Boston Bruins – C/W)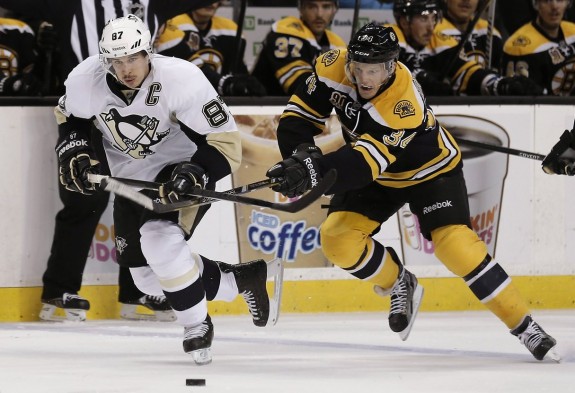 For a player that only had six games of NHL experience before last season, Carl Soderberg sure had a good '13-'14 season in terms of offense for the Boston Bruins. In 73 games played last year, Soderberg registered 48 points (16 Goals, 32 Assists) – with 16 of those points (5 Goals, 11 Assists) being scored on the man-advantage.
Seeing as how Soderberg also has dual-position eligibility for a forward, fantasy managers could probably find a way to keep Soderberg in their lineup as he can be slotted in as a center or winger. Receiving slightly over 14 minutes of ice-time per game last season, Soderberg's point production could very well increase as his minutes go up and he is delegated more responsibilities. Soderberg won't contribute much in terms of physical play (Hits/Shots Blocked), but his ability to play anywhere in Boston's forward rotation will only benefit fantasy managers as Soderberg enters his second full-season campaign in the NHL.
Craig Smith (Nashville Predators – C/W)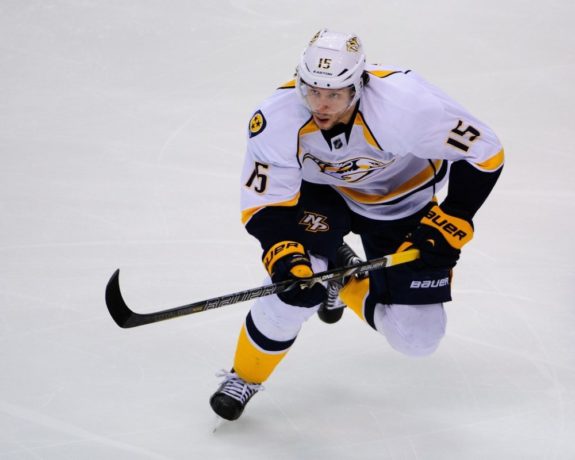 After spending the '11-'12 and '12-'13 NHL seasons trying to find his stride in Nashville, everything seemingly clicked for Craig Smith last season as he started to play on the wing instead of center. Improving in nearly every stat category, Smith put up career highs in goals, assists, and shots on goal, as well as seven goals on the Predator man-advantage.
Seeing as how Smith was averaging 16:21 worth of ice-time last year and potted 24 goals and 28 helpers as a result, it wouldn't be surprising to see the forward continue to succeed as a winger. With Nashville finishing 19th overall in terms of goals scored in '13-'14, Smith should figure prominently into the Nashville offense and will probably be in the Preds' top-six rotation barring injury or tremendous inconsistency.
Mikkel Boedker (Arizona Coyotes – LW)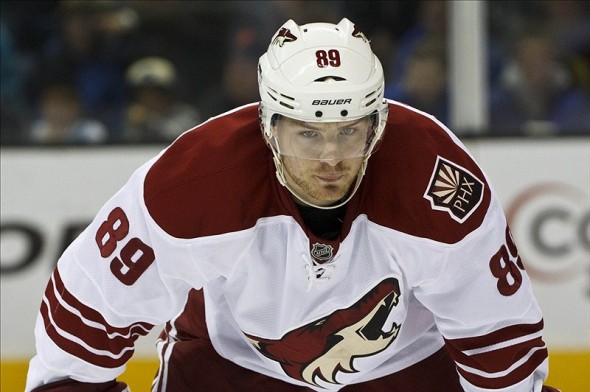 Before the '13-'14 NHL season, fantasy managers might have been familiar with Mikkel Boedker, but they probably weren't expecting the winger to have the type of season that he did. Last year, Boedker scored 51 points (19 Goals, 32 Assists) for the Coyotes and even chipped in an added 16 points (5 Goals, 11 Assists) on the powerplay.
Even with his breakout production, Boedker was only owned by 9% of managers in Yahoo! leagues at the end of last season, but that doesn't mean that fantasy managers should overlook the winger on draft day. The Coyotes finished 20th overall in scoring last season, so the team could use a repeat performance from their veteran winger if they want to return to the Stanley Cup Playoffs. Fantasy managers should absolutely try to snag Boedker on draft day, but there is no guarantee that the forward will be as available as he has been in previous years.
Honorable Mentions
Tommy Wingels (San Jose Sharks – RW)
Another player that was owned by only 9% of Yahoo! leagues last season was Tommy Wingels, and his name could continue to generate buzz in fantasy circles this season.
Wingels played in 77 games for the Sharks last season and had his most productive season in a teal sweater as he amassed 38 points (16 Goals, 22 Assists) and 163 shots on goal. No stranger to physical play, Wingels also tallied 218 hits last season, so fantasy managers that take a flier on the right winger would be receiving some solid help in the "Hits" category.
San Jose finished sixth overall in scoring last season and the team is laden with talented scorers up front – which makes Wingels' ascent into the top-six somewhat hard, yet not impossible, to envision – but the forward has seemingly carved his own niche and could be a steal for some managers.
Mark Scheifele (Winnipeg Jets – C)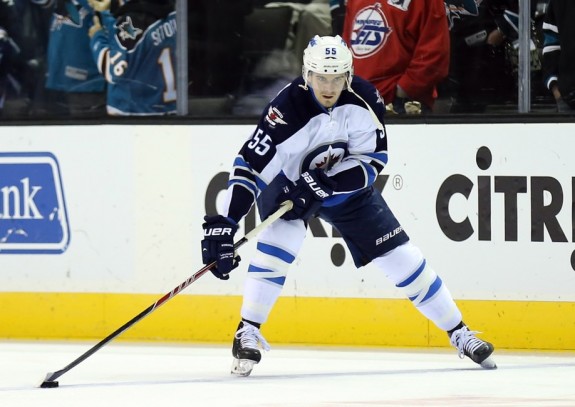 A 2011 first round pick of the Jets, Mark Scheifele definitely impressed last season as he scored 34 points (13 Goals, 21 Assists) in 63 games played for Winnipeg.
Scheifele had respectable finishes in a number of categories, but it is unknown how the center will respond to his sophomore season with the Jets. While Scheifele could improve upon his face-off percentages, fantasy managers will have to closely monitor his offensive production this season.
Managers in deeper leagues should definitely consider Scheifele as an option, but those in shallower leagues might want to take a more cautious approach with the forward if they aren't sold on him yet.
Mikael Backlund (Calgary Flames – C)
Mikael Backlund – much like Mikkel Boedker – finally found his stride last season in Calgary and was able to post some pretty impressive stats in the process – which makes Backlund the most interesting "Honorable Mention" on this list.
In 76 games played last season, Backlund totaled 39 points (18 Goals, 21 Assists) and added 11 powerplay points (5 Goals, 6 Assists) and four short-handed goals. Backlund's prowess as a possession player has been noted by FlamesNation, and it would come as no surprise to see the forward utilized the way that he was from December 2013 – April 2014.
Backlund was only owned in 5% of Yahoo! leagues last season, but he should see his ownership percentage spike this year as he will likely be a big part of Calgary's offense. With Bob Hartley's support behind him, Backlund shouldn't have a problem repeating the success that he had last year – especially if he is delegated more responsibility from his coach.