The world of fantasy sports is widespread. For some, it keeps them interested in the sport itself. For others, it's all about playing the role of the Armchair GM. Often, fantasy owners want to see just how good they would be at running a franchise. Fantasy hockey is no different.
That's why us, here at The Hockey Writers, are looking to walk aspiring fantasy owners through the process of creating and succeeding in their respective fantasy leagues. We'll discuss the types of leagues, scoring, how to draft along with a number of other beginner guides in this short series entitled 'Fantasy Hockey for Dummies.'
But when it comes to any sort of fantasy sport, be careful of what you get yourself into. Some leagues are far more in-depth than others. Are you looking for a one-time wonder? Or are you looking to build the modern-day dynasty?
The One-Year Wonder
For starters, let's look at two kinds of fantasy hockey leagues. The first is the single-season campaign. This is like playing a season in EA Sports' edition of NHL. You're putting all your eggs in one basket (sorry for the cliche – but that exists in hockey too).
Single-season leagues are about focusing one year. You're strictly looking at which players will succeed for you now – no thoughts being put on what will happen in years to follow. Now, we will be touching on how to draft for the different types of leagues, but that'll be in a later segment of the series.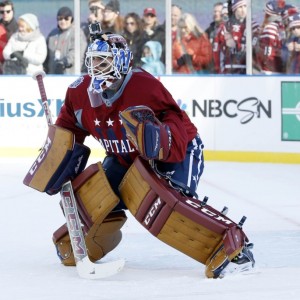 For now, focus on your post-draft roster. What happens when injuries occur? When do you make trades or who do you trade for?
In single-season leagues, you want a player at the top of his game. In 2015-16, Patrick Kane would've been one of the top players for anyone's team if you're talking about offensive statistics. For goaltenders, I would've been eyeing Braden Holtby or even Martin Jones.
Often though, owners won't take risky chances in single-season leagues – drafting an Artemi Panarin before you have a chance to see him play at the NHL level. However, sometimes it's the risky moves that put your team over the edge (depending on how deep your league is). After all, there's only a finite number of elite players to choose from.
Given that, age isn't as important as it might be a keeper league. After all, are you going to take the 19-year-old Dylan Larkin over a proven veteran like Anze Kopitar? Chances are you won't.
You want players that you know you can count on. After that, you're going on hunches and feelings hoping that you have the wherewithal to grab the sleeper of the year – the player that might have that career year.
---
SIDENOTE: What is a sleeper? A sleeper is a player drafted in a late round that ends up contributing to your successful fantasy season. They are often undervalued, but will pay off if you pick them right.
---
That being said, making claims and trading players in a single-season league can be difficult. Assuming you're fighting for a top three finish, you will theoretically be looking to move your bad seeds out of your lineup. Chances are, however, that there won't be much left on the free agent block.
Instead, you'll have to look at trading some assets. Midseason moves and late season pushes will be key to success in your fantasy league. Sell high. That's the key. Even if Nick Bjugstad starts the 2016-17 season on a high, don't simply hold onto him because he may slow down.
One of the most important qualities in single-season leagues is knowing your players. How do they trend? How have they trended over their career? Guys like Thomas Vanek are known to be hot starters, however he tends to trail off in the second half.
As for injuries, you can't afford to keep many on your team – if any at all. Some leagues will have roster spots (or injured reserve spots) set aside on your roster. Even then, if you're dealing with a long-term injury, it's not likely that those specific players will help you on your way to victory. So, get rid of them. Your focus is on a seven month period.
For keeper leagues, or dynasty leagues, it's a much different story.
Building a Fantasy Hockey Dynasty
A keeper or dynasty league is a fantasy hockey league where players are kept following each season. Owners often have to ability to trade draft picks for future years and have the opportunity to build teams over multiple years.
These leagues can sometimes include salary caps, player contracts and auction drafts to begin seasons. This is often where the real armchair GMs head to get their fix for running a hockey team.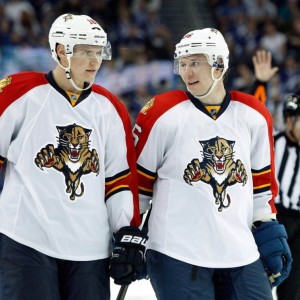 In some aspects running a team in a keeper league is similar to a single-season league – but only in some aspects. Like any league, the key is knowing the players you're drafting. However, where the statistical trends of players may matter significantly in when it's down to one year, keeper leagues force you to consider what players can do for you in the long run.
For example, a guy like Jussi Jokinen may be a last resort in a single-season league. But when you're building a dynasty or a team that will be significant in your league for numerous years, a player like Jokinen will help with your team's depth – having scored 44-plus points in each of the past three seasons.
Injuries are less worrisome in keeper leagues because you will likely have the option of an injury reserve (usually multiple roster spots). Therefore you won't be in any sort of rush to trade or drop injured players.
When it comes to trading (again we'll touch on this later in the THW series) you have to take the future into consideration as well. Do you want more picks for the upcoming draft? Young prospects? Do you have a minors system? These are all things that you need to take into consideration in building your fantasy hockey dynasty. In other words, age can matter depending on where your team is in its development for fantasy glory.
To Summarize…
So while this is only the first step towards your fantasy hockey success story, let's take a look back at what we've learned from the first piece in the 'Fantasy Hockey for Dummies' series.
In single-season leagues…
your focus is on one year (a seven month period)
midseason and late season trades are key
injured players are expendable
draft top-notch talent
consider the historical trends of your players
In keeper/dynasty leagues…
the future of your team should be a major focus
trades can and should take into consideration draft picks, prospects and age
age does matter (depending on your team's overall success)
depth players are key (look for the sleepers in the league)
in salary cap leagues, choose wisely
For more introduction to the world of fantasy hockey including drafting and differing point systems, be sure to follow along with the 'Fantasy Hockey for Dummies' series and catch up with the latest fantasy news on THW's fantasy homepage.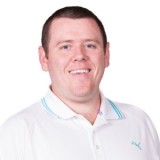 Andrew is in his 8th year reporting for The Hockey Writers covering the Toronto Maple Leafs. He began his broadcasting with CBC's Hockey Night in Canada team as well as being part of their coverage of the 2014 Winter Olympic Games in Sochi. He's the former play-by-play voice of the London Jr. Knights for Rogers TV and currently hosts the Sticks in the 6ix podcast. You can follow him on Twitter at @AndrewGForbes.