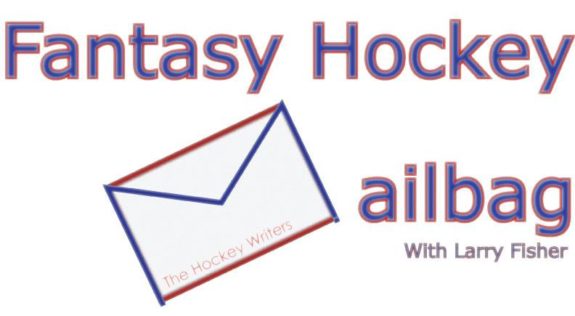 With fantasy trade deadlines right around the corner, business has been picking up again for the Mailbag.
Joshua Wong reached out, via email, for advice on this potential blockbuster:
INCOMING = Sidney Crosby, Jake Allen and a defenceman (Dougie Hamilton, Ryan McDonagh, Mark Giordano, Keith Yandle or Duncan Keith)
OUTGOING = Erik Karlsson, Fredrik Andersen and Logan Couture
Joshua is currently in first place in his single-season league, with the following roster:
FORWARDS — Couture, Joe Pavelski, Vladimir Tarasenko, Nikitia Kucherov, Mike Hoffman, Ryan O'Reilly and Nick Foligno
DEFENCEMEN — Oliver Ekman-Larsson, Erik Karlsson, Justin Faulk, Jake Gardiner and Zach Werenski
GOALTENDERS — Fredrik Andersen, Cam Ward and Braden Holtby
IR — Tyler Toffoli
Joshua's league has six scoring categories for skaters in goals, assists, penalty minutes, shots on goal, power-play points and plus/minus, along with four categories for goaltenders in saves, goals against, wins and shutouts.
Joshua has been considering this shakeup because the second-place team has been gaining ground ever since making a series of trades back in November.
ANSWER: This would be quite the trade and I actually had to sleep on it before deciding what I would do in Joshua's shoes. My initial reaction was that — being in first place — if it's not broke, don't fix it, right? I realize that gap in the standings is shrinking, but Joshua is still in good shape with that roster. I like the positional balance and the makeup in general.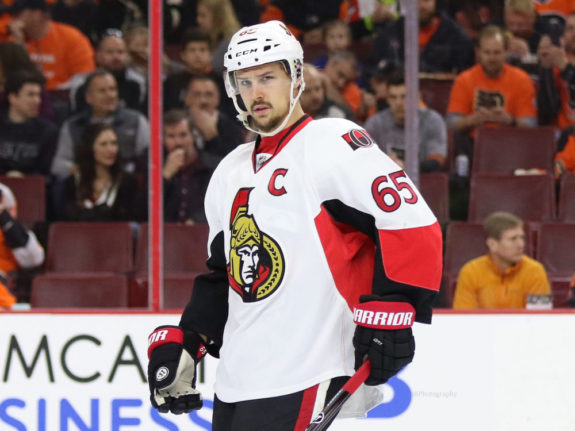 In saying that, any chance to acquire Crosby is very tempting and tough to turn down. Crosby is Crosby, he'll be a stud the rest of the way and one of the league's top producers. Crosby is a big upgrade on Couture, but going from Karlsson to Hamilton or Keith is a big downgrade too.
However, defence scoring doesn't have its own categories in Joshua's league, so Crosby is going to make a bigger impact than Karlsson as well. So Crosby is the best player in this deal and typically the team that lands the best player wind up winning the trade.
The only problem is the goaltending swap. I wouldn't touch Allen with a 10-foot pole right now. He's struggling mightily at the moment, much worse than even Andersen was at the start of the season. So that trade-off probably levels this deal again. Joshua would still have a star in net in Holtby, who has returned to his Vezina form for the most part, but Ward could go either way in the second half and Allen could lose his job altogether in St. Louis.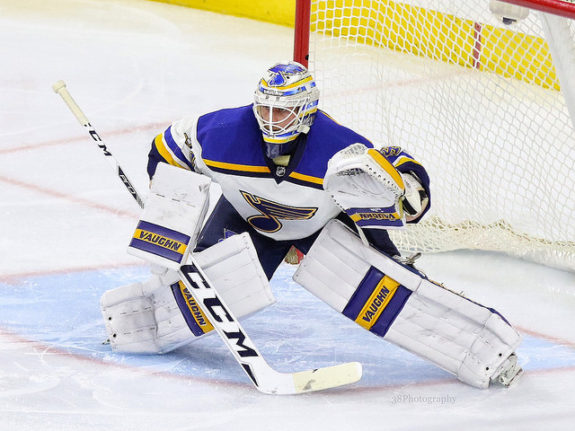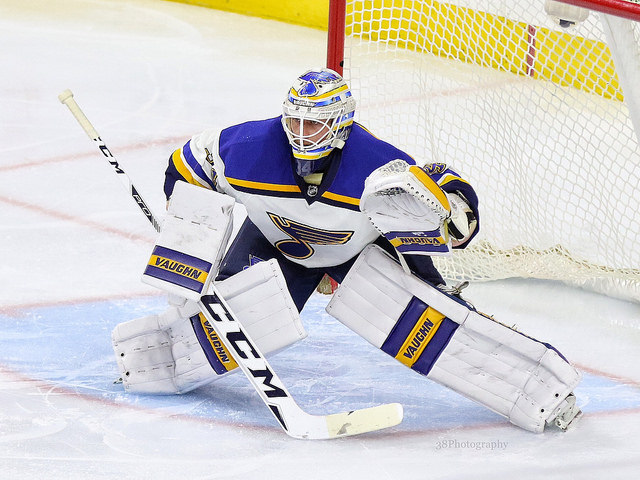 Joshua did mention there might be an option to include a second defence swap, making it Karlsson and Gardiner for Hamilton and Keith. That probably gives the edge back to Joshua, with the full deal being Crosby, Hamilton, Keith and Allen for Couture, Karlsson, Gardiner and Andersen.
Yeah, I think I'd make that deal. I'd likely make the original deal too. It's a steep price to pay for Crosby, but he's always worth it. If there was some way to get the deal done without including the Allen-Andersen swap, that would be even better for Joshua. That might be asking a bit much though. It's a pretty fair trade as is. I'd do it, for the sake of getting Crosby, then do everything in my power to get rid of Allen.
---
Justin Lalonde asked two questions via email: would you add Mika Zibanejad on free agency? Or how long would you wait before adding him, to ensure he is his same old self in recovering from that injury, while also understanding other people are looking at him as well?
BACKGROUND: Justin was thinking about dropping Josh Bailey for Zibanejad now, based on the logic that better teams' players tend to get better stats.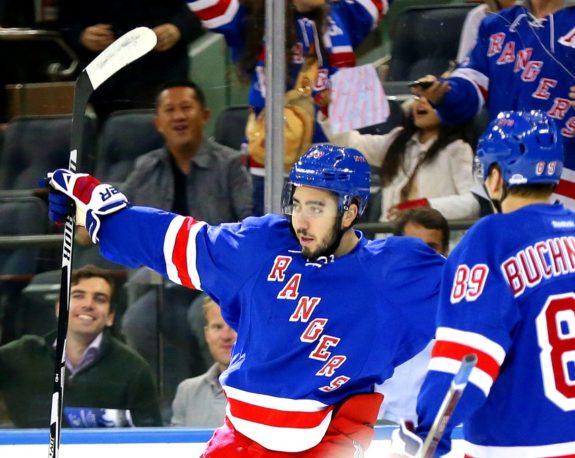 ANSWER: That makes some sense and I'm a big fan of Zibanejad, more so than Bailey. The Rangers have been deploying an all-injured line of Zibanejad, Rick Nash and rookie Pavel Buchnevich and it's been looking dangerous almost every shift. I really like the dynamics of that trio and their potential to do damage together. They have already done a little, but there could be a lot more to come.
It's not necessarily a slam-dunk, however. Bailey is flanking John Tavares, who is really heating up for the Islanders. That line, with Anders Lee rounding it out, could really light it up in the second half too, with Bailey riding Tavares' coattails to a nice point total. Doug Weight won his head-coaching debut on Thursday night and he was an incredibly intelligent, offensive-minded player (similar to Adam Oates), who could really spark the Islanders' scoring ability and perhaps get the most out of somebody like Bailey. Or at least get more out of Bailey than Jack Capuano was capable of.
All things considered, I wouldn't hesitate to swap Bailey for Zibanejad. Based on the stats so far, Zibanejad is averaging 0.81 points-per-game (17 in 21) to Bailey's 0.67 (29 in 43). Perhaps more telling, Zibanejad already has more goals than Bailey (7 to 6) despite playing 22 fewer games and adjusting to a new team this season. So, yeah, go get Zibanejad if he's still available.
Justin also asked: How much value do players like Conor Sheary, T.J. Oshie and Patrick Maroon have? In terms of free agency, is it worth dropping a better player on a worse team — Nazem Kadri or Bailey, for example — and adding Sheary? Or do you stay away from them because as soon as they are "cold," they will be removed from the top lines?
ANSWER: Good question, Justin. We're talking about the wingmen here — those fortunate players who get to ride shotgun for some of the league's biggest stars. Sheary has been skating alongside Crosby, Maroon is flanking Connor McDavid, and Oshie is back with Alex Ovechkin and the red-hot Nicklas Backstrom.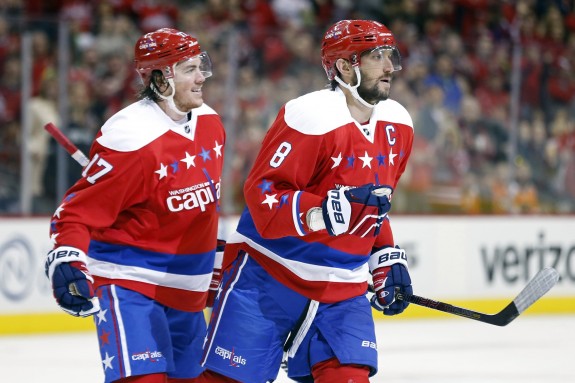 I'd say all three have significant value because they are going to be bagging points by default, considering who they are playing with. I would certainly add Oshie over Bailey — if somebody snagged Zibanejad from under your nose — since Oshie has a solid track record and isn't a one-hit wonder. I watch a lot of Oilers games and Maroon is the real deal too. He's developed good chemistry with McDavid and the 'Big Rig' is finishing off his fair share of chances — already up to 18 goals on the season. I'd be a bit more reluctant about Sheary; he's got a nice stat-line going (29 points, including 13 goals, in 37 games), but I don't think I would drop Kadri for him. Kadri has produced more goals (18) and the same number of points (29), albeit over six more games (43).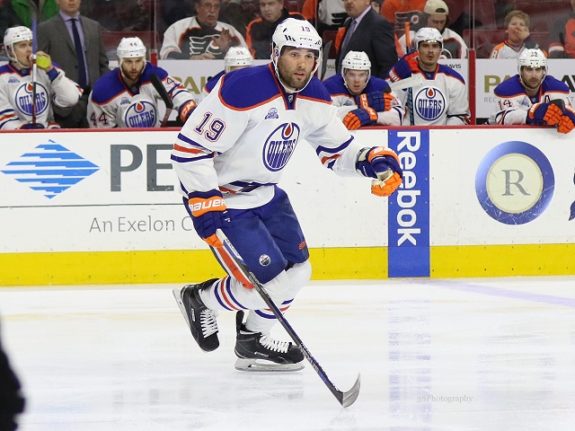 If injuries were to strike, these wingmen for the stars make terrific temporary pick-ups, filler if you will, but the likes of Oshie, Maroon and Sheary are proving they can hold their own as fantasy performers too. They should all be on your radar, but I wouldn't encourage dropping better players from worse teams unless those worse teams are really struggling to score. Otherwise, you still want to build your fantasy team around the best players possible, regardless of the team they play for.
With that said, I realize a lot of fantasy leagues still utilize the archaic plus/minus stat as a scoring category and that obviously hurts the value of better players on worse teams. If that's the case for Justin, then these lesser-known, top-line wingers on contending teams might actually be more valuable. That's kind of a shame, though, and hopefully everybody reading this will be campaigning to their league commissioners to get rid of plus/minus for future seasons. For lack of a better word, it's a dumb stat and no longer has a place in hockey, let alone fantasy hockey. Moving along . . .
---
Updating the Trade That Never Happened
ICYMI, I've been keeping tabs on this non-trade from Nov. 18, a deal that Mailbag regular Stefan Morrone wanted to make despite going against my "do not sell low" rule of thumb. After lengthy negotiations, the other GM, who had originally proposed the offer to Stefan, backed out on the trade. Here is the deal that could have been:
OUTGOING = John Tavares and Evgeny Kuznetsov
INCOMING = Claude Giroux and Ryan Getzlaf
ANALYSIS: At the time, on Nov. 18, Giroux (17) and Getzlaf (15) had a combined 32 points, which was 13 more than Tavares (12) and Kuznetsov (7), with 19. However, Tavares (5) and Kuznetsov (2) actually had more goals, with seven, than Giroux (4) and Getzlaf (1), with five.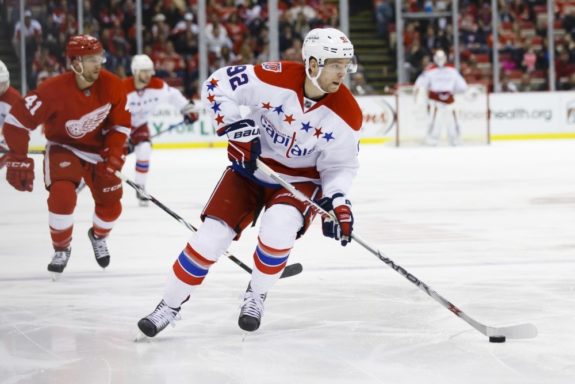 As of today, Giroux is up to 38 points (10 goals) and Getzlaf has 34 (6) for a combined 72 points, while Tavares is at 34 points (18 goals) and Kuznetsov has 32 (6) for a combined 66.
That point differential has dropped from 13 to just six, which means had Stefan made that trade, he would have accumulated seven fewer points from Nov. 18 until now. So far, it's proving to be a good omen that his offer got turned down. And it's making my advice look good too.
Well, maybe not, since I did endorse Stefan's eventual trading of Tavares for Leon Draisaitl straight up. That deal went down a week ago, on Jan. 13, prior to Tavares busting out for a hat trick that night. Tavares has gone on a tear, scoring seven goals in the Islanders' four games since that trade was finalized, while Draisaitl has just one goal and two points in Edmonton's three ensuing games. So Stefan is short five points as a result so far, but I do expect Draisaitl to be a consistent performer the rest of the way on the Oilers' top line with McDavid and Maroon. Stay tuned!
---
My Fantasy World
Keeper One
Nothing too new here, more of the same for the most part. My team is going nowhere fast and seems destined to finish fifth-last, 16th out of 20 teams in the regular-season standings. There are still seven weeks to go, counting the current one, but I'm 16 points ahead of the 17th-place team and 10 behind 15th place.
The standings can swing as much as 20 points per week per team — if a team sweeps its head-to-head matchup 10-0-0 — so I could still move up or down a couple places, but I feel as though I'm pretty settled into that spot based on my remaining schedule.
Meanwhile, there have been a handful of trades since the last Mailbag on Jan. 5. Our trade deadline is set for Jan. 29: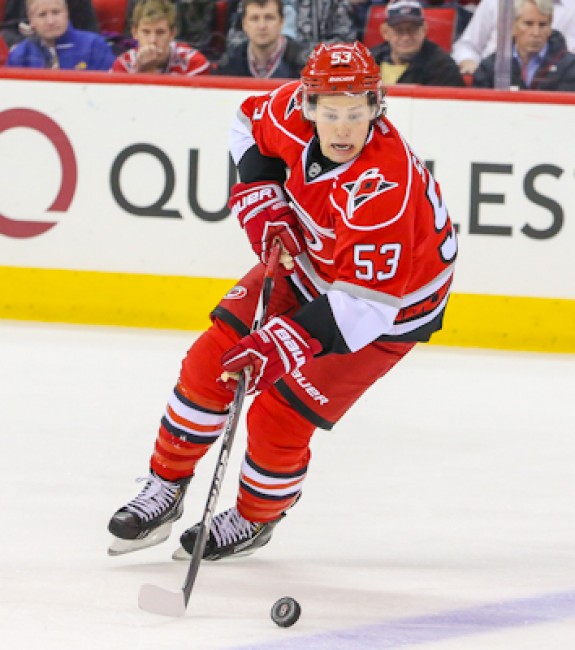 INCOMING = Jeff Skinner and Anders Lee
OUTGOING = Milan Lucic and Michael Matheson
---
INCOMING = Mike Fisher
OUTGOING = Anton Stralman, Francis Perron and Brendan Lemieux
---
INCOMING = Mark Scheifele and Trevor Daley
OUTGOING = Michael Cammalleri, Jakob Chychrun, Joel Eriksson Ek, Luke Kunin, Haydn Fleury, Joe Hicketts, a second-round draft pick (21-40 overall) and a free-agent signing
---
INCOMING = Michael Mersch
OUTGOING = Free-agent signing
---
INCOMING = Mathieu Perreault
OUTGOING = Austin Watson and Stuart Percy
---
Keeper Two
Even less to report for my team here. My record will be falling to 5-9 after this week, but I have four winnable weeks following that to close out the regular season, so a .500 campaign of 9-9 could still be in the cards.
That won't get me into the playoffs, but I will almost certainly end up in the draft lottery tournament with a decent chance of winning the first overall pick in 2017. That will be the goal going forward.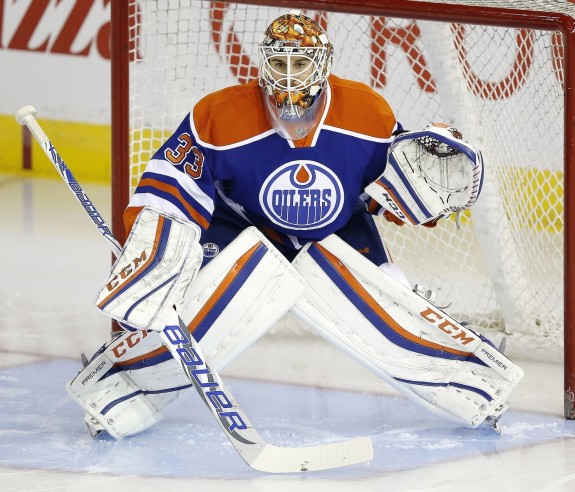 Only two new trades from this league, including one head-scratcher. I'm expecting some more movement here before the deadline, which is also slated for Jan. 29:
INCOMING = Jacob Markstrom
OUTGOING = Jonathan Bernier and a second-round pick (47-56)
---
INCOMING = Cam Talbot, Alex Steen, a first-round pick (19-28) and a third-round pick (75-84)
OUTGOING = Patrice Bergeron and Laurent Brossoit
---
Regular Draft
This is the most exciting league in my fantasy world for the time being. We just did our redraft on Jan. 10 — 12 teams picking 14 players each, including a minimum of one rookie — and this is my new roster for the second half: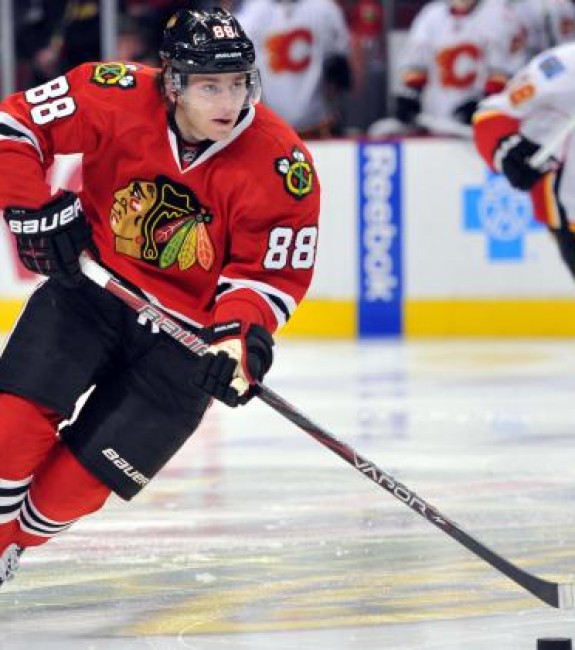 Patrick Kane
Nicklas Backstrom
Jack Eichel
Nathan MacKinnon
Wayne Simmonds
Zach Parise
Jason Spezza
Drew Doughty
Kevin Shattenkirk
John Klingberg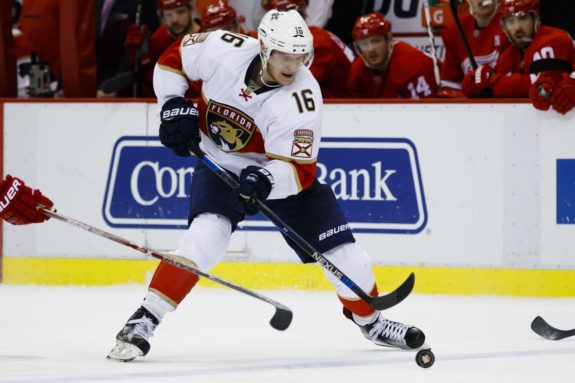 Aleksander Barkov
Roman Josi
Frans Nielsen
Timo Meier
I had the third overall pick in this snake draft after finishing 10th out of the 12 teams in the first half, mainly due to injuries to Tomas Hertl and Buchnevich and also the AHL demotion of Oliver Bjorkstand. Injuries are already hurting me again, losing Josi after just one game and picking Barkov under the impression he'd be back within a couple weeks. Now it's sounding like Barkov might not return at all this season, so that would be a total waste of a pick.
Backstrom is carrying my team so far, but I'm not doing any better overall — currently 11th out of 12 teams, just three points out of last place and 22 points behind the early leader.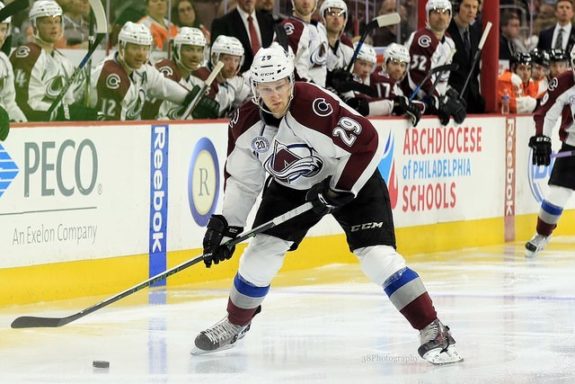 MacKinnon and Shattenkirk were my only repeat picks from the first half. I got MacKinnon a round later — in the third, rather than the second — and took Shattenkirk three rounds sooner, in the ninth, after stealing him as the top-producing pick of the 12th round in the first half.
I really liked my first-half roster and felt it underachieved. I still think if it was a full-season league, that roster might have earned a top-three payout overall and I do plan on tracking the year-end totals to find out that fate.
I like this second-half roster just as much, and I'm optimistic that my new boys can produce better results, but time will tell.
---
Box Pool
I'm hanging around the top five in this rotisserie box pool, currently sitting fifth with 689 points from 21 players. I'm 12 points out of first but nine points up on the teams tied for sixth.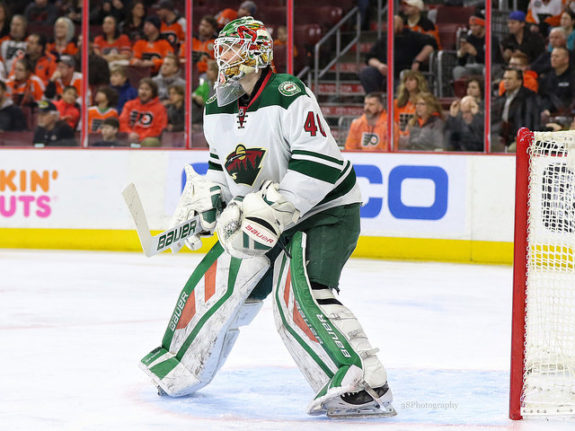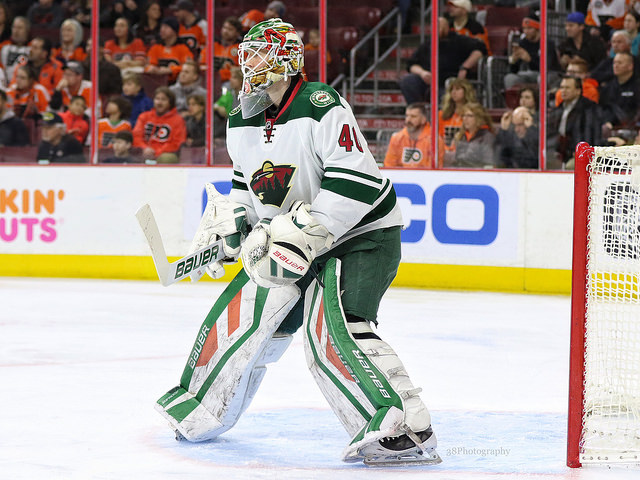 I'm in good shape, but I foolishly passed up the opportunity to trade Allen for Devan Dubnyk back in December. We were allowed to swap out two skaters and one goaltender in exchange for a replacement from their original box grouping. I dropped Evgeny Kuznetsov and Derick Brassard for Nikita Kucherov and Wayne Simmonds, respectively. Decent decisions there, although I could have added Artemi Panarin over Kucherov as well, which might prove regrettable.
The big mistake, as mentioned, was staying the course with my goaltenders. At that time, Carey Price would have been an upgrade on Holtby, but I kept the faith and Holtby has been stellar ever since. Allen not so much, not even a little bit. Dropping him for Dubnyk would have been the wise move but, alas, I still have to cheer for Allen too. Live and learn!
Larry Fisher is a senior writer and head scout for The Hockey Writers, having been an at-large contributor for THW since August 2014. Fisher covers both the NHL and the WHL, specializing in prospects and NHL draft content, including his annual mock drafts that date back to 2012. Fisher has also been a beat writer for the WHL's Kelowna Rockets since 2008, formerly working as a sports reporter/editor for The Daily Courier in Kelowna, British Columbia, Canada from 2008-2019. Follow him on Twitter: @LarryFisher_KDC.