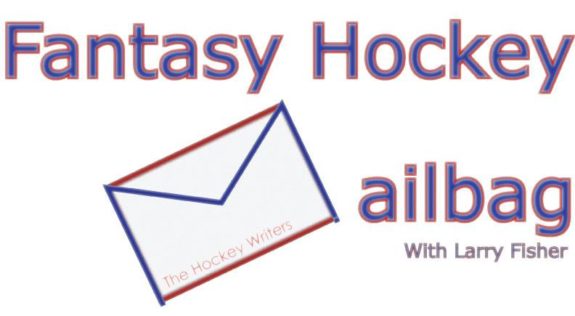 It's time to make a move.
Most fantasy leagues are at, or just past, the midpoint of their regular season. That likely means the trade deadline is looming within the next month.
There is usually a calm before the storm, but business should pick up soon, as the clock keeps ticking down.
With keeper leagues, it is not unusual to see a flurry of activity early in the season and then another frenzy as the deadline approaches.
For teams in contention as of today, this is no time to be standing pat. Remember that any improvement is better than no improvement, so get working those phones and firing out emails. Don't sit on one's hands at risk of getting left in the dust down the stretch. Make something happen before it's too late.
Some of our Mailbag regulars have been tweaking their rosters again lately.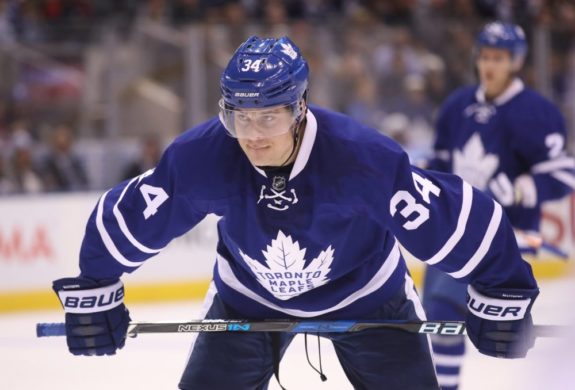 It's been just over a month since the last Mailbag when Pat Feser became a buyer through a series of trades, including a blockbuster that saw him move Auston Matthews for Jack Eichel, Nikolaj Ehlers and Noah Hanifin. That seemed like a massive overpayment at the time, by a Leafs' fan no doubt, but Matthews continues to amaze too.
Pat is benefitting from that added depth, and he's since added more star power by flipping Hanifin in a package for arguably the best fantasy defenceman.
OUTGOING = Noah Hanifin, Brandon Montour, Jake Guentzel, Conner Bleackley and a second-round pick in their 2017 rookie draft
INCOMING = Erik Karlsson
ANALYSIS: That was quite the steep price to pay, but Karlsson should be worth it as a gamebreaker, though he's been relatively quiet the last little while. Hanifin and Montour both have bright futures, but neither of them will ever be on Karlsson's level. Pat got the best player in the trade and that typically translates to winning the trade. Karlsson will certainly give Pat's team a big boost in the second half and throughout his playoff run.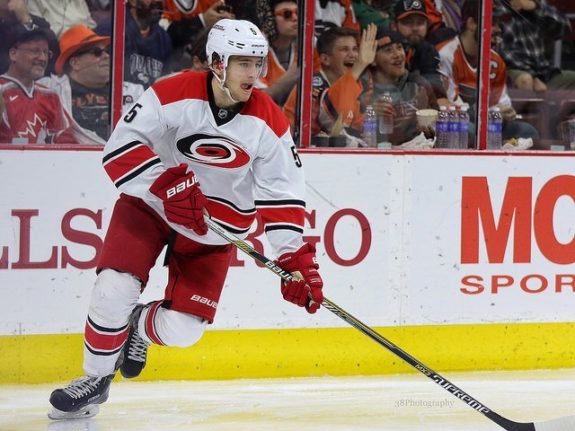 Montour has similar upside to Shayne Gostisbehere, while Hanifin is harder to determine comparables. He's an all-purpose defender, more so like Seth Jones than Zach Werenski. It's debatable whether Hanifin will develop into a fantasy stud or always be better in real life. He could become an Alex Pietrangelo or Brent Seabrook type, a better-skating version of those two.
Guenztel isn't on a rookie contract in Pat's league, rather a free-agent contract and thus needs to be signed in order to be kept past this season and could be a wasted roster spot if he's still in the minors next year. Bleackley has yet to score a goal as a rookie pro and sure seems like a bust. The second-rounder should yield a better prospect than Bleackley but probably not as good as Guentzel or Montour.
All in all, a fair trade, and Pat's team was fortunate to land Karlsson without losing Timo Meier — his top prospect, who has been skating on San Jose's top line as of late. That was some smooth negotiating by Pat to keep Meier out of this deal.
---
The Mailbag has always been an advocate of buying low and selling high. That's a winning strategy, both for fantasy hockey and real life.
Kyle Hipwell took that approach at seemingly the perfect time by pulling off this deal on Dec. 21: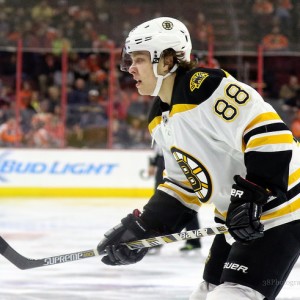 OUTGOING = David Pastrnak
INCOMING = Jordan Eberle, Sebastian Aho and a fourth-round pick
ANALYSIS: Pastrnak has been struggling ever since, marred in a seven-game point drought dating back to Dec. 15. Perhaps he'll break out tonight against the Oilers and Eberle, who has three assists in his last three games after going six contests without a point around the time this trade was consummated. So Kyle managed to do both buy low and sell high here, with Eberle still serving as Connor McDavid's wingman and in a good position to keep producing. In saying that, Eberle is no longer on Edmonton's top power-play unit and hasn't scored a goal since Dec. 6, a dry spell spanning 11 games.
In acquiring Aho to fill a rookie slot, Kyle Connor had to be dropped. Connor might actually have more offensive upside for the future, but he's currently in the minors with the AHL's Manitoba Moose whereas Aho has been productive in the present for Carolina. As a contender, it made more sense for Kyle to run with Aho for the time being.
That fourth-rounder isn't a rookie draft pick, but an actual draft pick. Teams only keep four players each (plus a rookie) in this 14-team league, then redraft the rest. So that pick will be somewhere between 42nd and 56th overall. Looking at this year's draft results, Kyle had two picks in that range and landed Patric Hornqvist (53) and Keith Yandle (55). Jeff Carter (47), Drew Doughty (48) and Kevin Shattenkirk (54) also went in that round, which shows that Kyle will be getting another good player as part of this return.
I like the trade for Kyle, especially since there shouldn't be a big drop-off from Pastrnak to Eberle the rest of the way and neither of them would be keepers by this league's standards.
---
Stefan Morrone has been debating whether to sell high on Cam Atkinson, but he's not slowing down and neither are the Blue Jackets. Stefan is riding that momentum, but it's sure to hit a snag at some point. Columbus won't likely finish the season atop the overall standings and Atkinson isn't likely to stay in the top 10 in the scoring race either.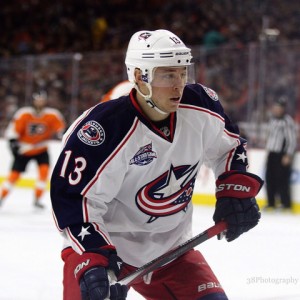 Problem is, Stefan hasn't been getting any quality offers for Atkinson thus far. His peers are still offering returns that would have been acceptable for Atkinson last season, but not now.
There is no point giving him away while he's hot, so Stefan might end up hanging on to Atkinson. That said, I'd keep shopping him around, or at least reiterate that he's available. You don't want to sound desperate to move him, but somebody might take the subtle bait and make an offer too good to turn down.
---
Speaking of Stefan, you might remember that I tried to talk him out of a "selling-low" trade back on Nov. 18. He decided to go with his gut and tried to make the deal, but then the other GM got cold feet and it fell through.
OUTGOING = John Tavares and Evgeny Kuznetsov
INCOMING = Claude Giroux and Ryan Getzlaf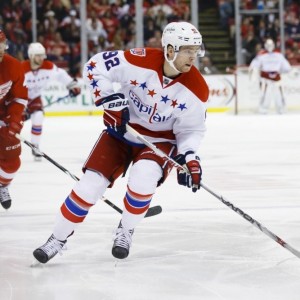 ANALYSIS: At the time, on Nov. 18, Giroux (17) and Getzlaf (15) had a combined 32 points, which was 13 more than Tavares (12) and Kuznetsov (7), with 19. However, Tavares (5) and Kuznetsov (2) actually had more goals, with seven, than Giroux (4) and Getzlaf (1), with five.
As of today, Giroux is up to 33 points (10 goals) and Getzlaf has 30 (5) for a combined 63 points, while Tavares is at 27 points (11 goals) and Kuznetsov is coming off a four-point game to bring his total to 23 (4) for a combined 50.
Do the math and the difference remains 13 points. Yes, that trade would have been tied through Jan. 5. Even more interesting, all the players involved have been matching each other ever since — Giroux and Kuznetsov have both accumulated 16 points, while Getzlaf and Tavares have added 15 to their respective totals.
I'll continue to track and update this non-trade through season's end. I still think Stefan will be happy it didn't happen when all is said and done. Stay tuned!
---
My Fantasy World
Keeper One
My team is plodding along, selling off as much as possible and stockpiling future assets to build around McDavid.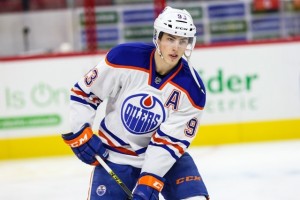 This league's trade deadline is Jan. 29, so I have a little over three weeks left to wheel and deal. I'm currently dangling Ryan Nugent-Hopkins, on an expiring contract, and Loui Eriksson, who requires an extension to be kept beyond this season. That salary raise is probably too rich for my liking, and Nugent-Hopkins is already in the final year of an extension, with rules preventing us from extending an extension. So Nugent-Hopkins is going back into the auction for next season regardless.
Hopefully that makes sense, and hopefully I can land some combination of rookie draft picks, prospects and free-agent signings for one or the other. I can't move both for futures because I'd end up below the salary-cap floor with an illegal roster.
I'll aim high for now and hold out for a decent return, but I will eventually take whatever I can get when the deadline arrives. There is no point in keeping both Nugent-Hopkins and Eriksson through the end of the season because there is very little chance that they could help my team win much of anything.
I'm in 16th place out of 20 teams with eight more week-long head-to-head matchups remaining in the regular season. Only two of those upcoming opponents are behind my team in the standings, and if I'm successful in selling Nugent-Hopkins or Eriksson, I might continue to trend down rather than up. And that might be fine, considering 16 teams make the playoffs, with the bottom four competing in a draft lottery tournament to determine the top-four overall selections in our rookie draft. I'd like to be part of that tournament and would like my chances even without Nugent-Hopkins or Eriksson.
Here is my current, noticeably depleted, roster: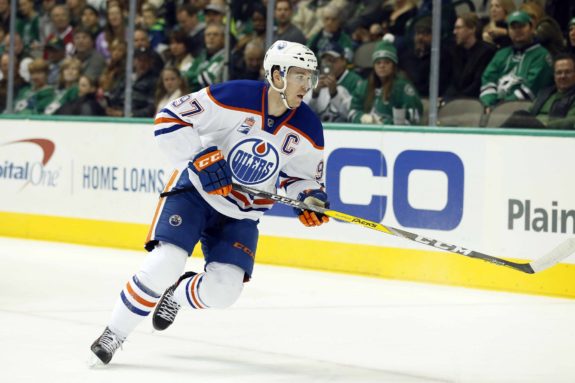 Forwards = Connor McDavid, Ryan Nugent-Hopkins, Loui Eriksson, Sven Baertschi, Mikkel Boedker, Radek Faksa, Joel Armia, Nail Yakupov, Derek Ryan, Bryan Rust, William Karlsson, Lars Eller, Dmitrij Jaskin, Ondrej Kase, Nic Petan and Vinnie Hinostraza
Forward Prospects = Alex Nylander, Jack Roslovic, Jeremy Bracco, Daniel Sprong, Nikita Scherbak, Jordan Kyrou, Pascal Laberge, Artur Kayumov, Cam Morrison and Michael Mersch
Defencemen = Jacob Trouba, Ryan Murray, Chris Wideman, Slater Koekkoek, Gustav Forsling, Philip Larsen, Stephen Johns, Brendan Smith and Connor Carrick
Defence Prospects = Olli Juolevi, Samuel Girard, Ethan Bear, Caleb Jones, Jake Walman and Kale Clague
Goaltenders = Jaroslav Halak, Philipp Grubauer, Curtis McElhinney and Jared Coreau
Goaltending Prospects = Laurent Brossoit, Anton Forsberg, Daniel Vladar and Filip Gustavsson
Rookie Draft Picks (3) = My first-round pick (currently fifth overall but could be as high as first), my second-round pick (currently 25th) and another previously acquired second-rounder (currently 37th)
Of course, there have been several more trades in this league — 18 in total — since the last Mailbag. Here are the latest moves, dating to Nov. 27, starting with two of my own: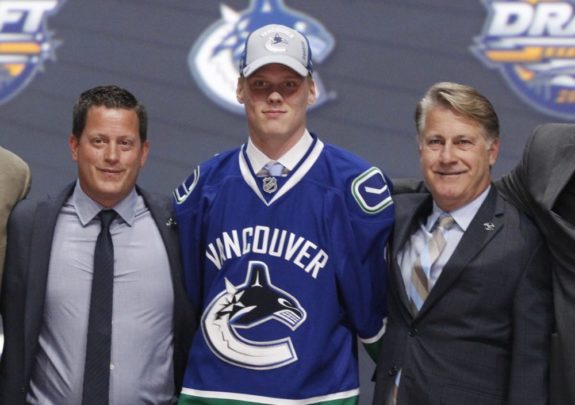 OUTGOING = Sam Gagner, Zach Hyman, Matt Martin, Jonas Brodin, Adam Larsson and Al Montoya
INCOMING = Dale Weise, J.T. Brown, Stephen Johns, Dan Girardi, Braydon Coburn, Jordie Benn, Jack Roslovic, Olli Juolevi, Filip Gustavsson and a free-agent signing
---
OUTGOING = Mikael Granlund and James Reimer
INCOMING = Jordan Nolan, Jaroslav Halak, Jeremy Bracco, Jake Walman and Kale Clague
---
OUTGOING = Jonathan Huberdeau and Anton Khudobin
INCOMING = Jason Demers
---
OUTGOING = Ilya Sorokin, Nikolay Goldobin and Alexander Khokhlachev
INCOMING = Thomas Vanek and Elias Lindholm
---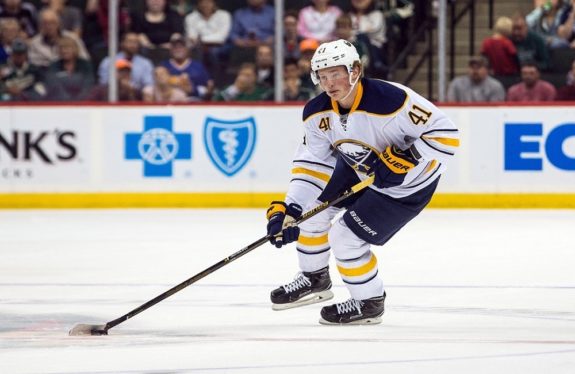 OUTGOING = Jack Eichel, Lars Eller, Riley Sheahan, Ryan Garbutt and Austin Czarnik
INCOMING = Claude Giroux, Milan Lucic, Viktor Arvidsson, Damon Severson and Cam Ward
---
OUTGOING = Cody Ceci, Jordan Subban and Nicolas Meloche
INCOMING = Dennis Seidenberg and Francis Perron
---
OUTGOING = Jiri Hudler and Calle Jarnkrok
INCOMING = Jason Pominville
---
OUTGOING = Brian Gionta and Jordan Martinook
INCOMING = Jay Beagle
---
OUTGOING = Carl Soderberg, Hunter Shinkaruk and Tim Bozon
INCOMING = Dion Phaneuf
---
OUTGOING = Jarome Iginla, Brian Campbell and Radko Gudas
INCOMING = Zach Parise
---
OUTGOING = Andrew Ladd, Ryan Pulock and two third-round picks
INCOMING = Mike Green
---
OUTGOING = Mike Green
INCOMING = Josh Morrissey, Adrian Kempe, Adam Erne and Evgeny Svechnikov
---
OUTGOING = Nick Schmaltz, Lawson Crouse, Vladislav Kamenev, Brenden Kichton and a third-round pick
INCOMING = Brandon Dubinsky and Mike Ribeiro
---
OUTGOING = Sean Couturier, Torrey Mitchell, Curtis McKenzie, Ian McCoshen and Eric Comrie
INCOMING = Jonathan Quick, Peter Budaj, Anton Stralman, Patrik Berglund and a third-round pick
---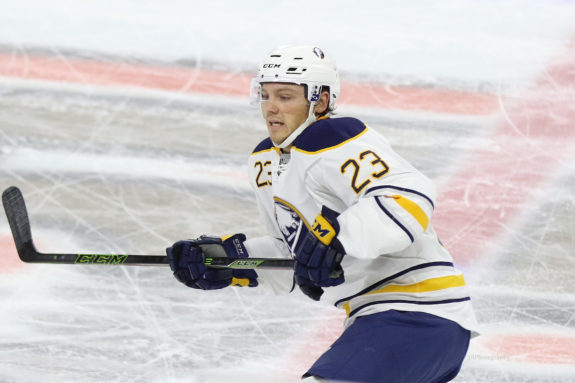 OUTGOING = Jacob Markstrom, Ondrej Palat, Patrik Berglund and Timo Meier
INCOMING = Craig Anderson, Sam Reinhart, a third-round pick and a free-agent signing
---
OUTGOING = Tom Pyatt, Kyle Quincey, Alexei Marchenko and a first-round pick
INCOMING = T.J. Oshie, Brandon Saad and Radko Gudas
---
OUTGOING = T.J. Oshie and Andrew Cogliano
INCOMING = Marc-Andre Fleury and Zdeno Chara
---
OUTGOING = Yohann Auvitu
INCOMING = Calvin de Haan
---
Keeper Two
Again, my team is plodding along here, not doing much of anything lately.
I have a 4-7 record through 11 weeks of action, tied for seventh out of eight teams in the "rebuilding" third division of this 28-team league. I have had a bit of a tougher schedule to date, so I could potentially finish around .500 and in the middle of the pack in my division.
Only the top two teams move up to the middle division, so I'll be stuck amongst the cellar-dwellers again next season. Again, that's fine, as my team is a couple years away from competing, let alone contending.
For now, I'm more or less a spectator, but this league has been fun to watch in the first season with tiered divisions. Most teams within the three divisions can beat any of their divisional rivals in any given week, so the parity has greatly improved.
Here is my current, even more depleted, roster as of today: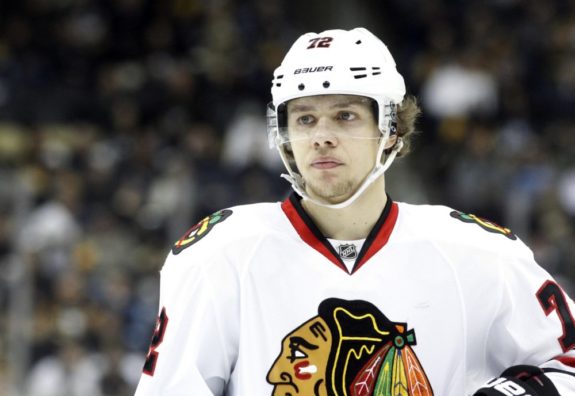 Forwards = Artemi Panarin, Frank Vatrano, Bryan Rust, Denis Malgin, Devante Smith-Pelly, Reid Boucher, Tomas Jurco, Alexander Burmistrov, Justin Bailey, Teemu Pulkkinen, Michael Mersch and Joffrey Lupul
Forward Prospects = Patrik Laine, Jesse Puljujarvi, Kyle Connor, Artturi Lehkonen, Tyler Bertuzzi, Christian Fischer, Tyler Benson, Dmytro Timashov, Artur Kayumov and Miikka Salomaki
Defencemen = Troy Stecher, Nikita Nesterov, John Moore, Dmitry Kulikov and Matthew Benning
Defence Prospects = Anthony DeAngelo, Gustav Forsling and Jeremy Roy
Goaltenders = Anders Nilsson and Linus Ullmark
Goaltending Prospects = Zachary Fucale and Carter Hart
Rookie Draft Picks (4) = My first-round pick (1-8), my third-round pick (57-64) and two more previously acquired third-rounders (both 57-64)
This is a dynasty league with every team keeping 18 players from one season to the next and able to keep the same 18 for as long as they want. So there tends to be fewer trades here and there were actually only two since the last Mailbag, including one of my own.
OUTGOING = Michael Matheson and Travis Dermott
INCOMING = Kyle Connor and two third-round picks (both 57-64)
---
OUTGOING = Brad Hunt
INCOMING = Mike Fisher
---
Regular Draft
Things aren't exactly looking up here either, with just over a week to go until our mid-season redraft.
I'm currently sitting ninth out of 12 teams, with 14 players combining for 305 points. That leaves me 43 points behind the leader and 35 points out of a top-three payout, which is likely an insurmountable deficit.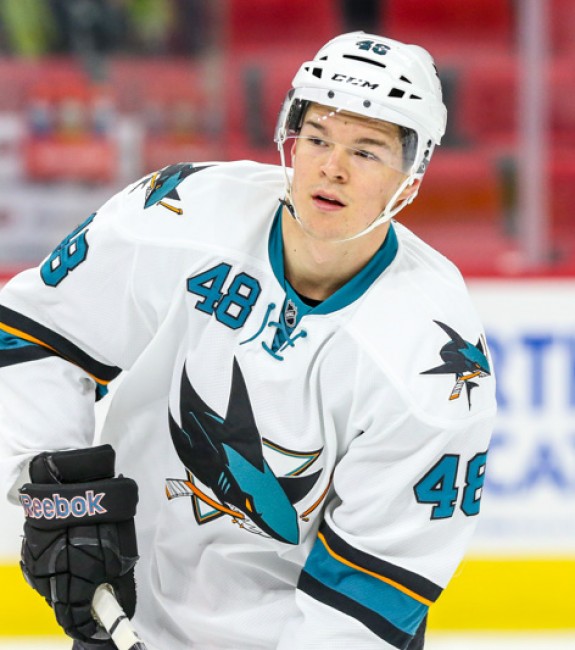 So where did it all go wrong? Well, as mentioned before, drafting Oliver Bjorkstand in the final round backfired, with him spending most of the season to date in the minors. My other rookie, Rangers forward Pavel Buchnevich, has spent most of the season on the sidelines suffering from back spasms. I took him in the second-to-last round, right before Bjorkstrand. But we were only required to pick one rookie, not two, so that was certainly a mistake.
Injuries hurt me more than most with Tomas Hertl also sidelined long-term, while Sidney Crosby and David Pastrnak also missed time. Pastrnak, still a pleasant surprise, was both hurt and suspended for stretches, while Mike Hoffman also served a suspension.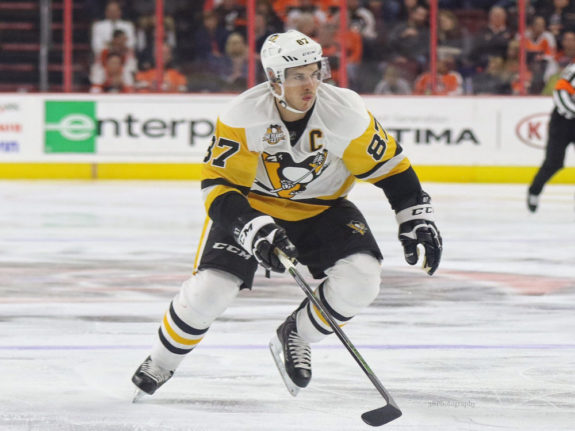 Crosby, sixth overall in the first round, Pastrnak, in the ninth round, and Victor Hedman, in the 11th round, will go down as my best picks from the first half.
From the second to the eighth rounds, most of my selections have underachieved or just plain disappointed in Nathan MacKinnon, Tyler Johnson, Jordan Eberle, Loui Eriksson, Hoffman, Sam Reinhart, and Hertl.
I needed more hits than misses there to contend for prize money. Here's hoping for a better showing in the second half. There are separate payouts for each half, plus another payout for the combined totals, so hopefully my team will finish strong in the first half to give me a chance at the overall title too. I'm not giving up on that.
---
Box Pool
Finally, some good news. I'm in first place out of 31 teams here but, unfortunately, there is a catch.
You see, we were allowed to trade two forwards and one goaltender, swapping them out for somebody else from their original box. I thought the deadline to submit those trades was Dec. 12, but that a misunderstanding on my part, so while my trades have been processed, most of the other contenders are still waiting it out into January and possibly beyond.
Nevertheless, it's nice to be on top in at least one league right now. As it stands, I have a 10-point lead on second place with 596 points from 21 players after making the following trades.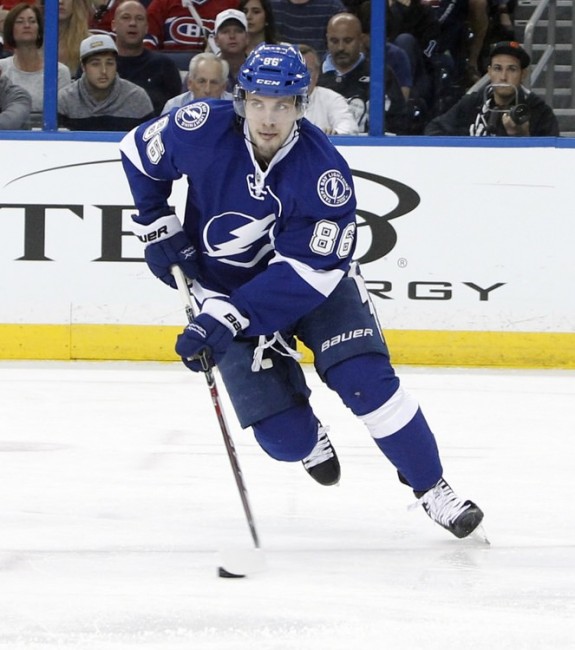 OUTGOING = Evgeny Kuznetsov
INCOMING = Nikita Kucherov
---
OUTGOING = Derick Brassard
INCOMING = Wayne Simmonds
I gained an additional 29 points as the result of those moves — yes, we get credit for their season-to-date points, rather than just their points going forward — but I'm assuming my current lead won't last long once the other frontrunners start processing their trades. I should stay in the top 10, possibly the top five, so a top-three payout is still a possibility since this league runs right through to the end of the NHL regular season.
I passed on the opportunity to swap out Braden Holtby for Carey Price or Jake Allen for Devan Dubnyk, so hopefully standing pat with my current goalies won't come back to bite me. Time will tell.
---
Do you have a question for the Fantasy Hockey Mailbag? You can reach out to me in the comments section below, by email at larry.fisher31@gmail.com, or on Twitter: @LarryFisher_KDC.
Larry Fisher is a senior writer and head scout for The Hockey Writers, having been an at-large contributor for THW since August 2014. Fisher covers both the NHL and the WHL, specializing in prospects and NHL draft content, including his annual mock drafts that date back to 2012. Fisher has also been a beat writer for the WHL's Kelowna Rockets since 2008, formerly working as a sports reporter/editor for The Daily Courier in Kelowna, British Columbia, Canada from 2008-2019. Follow him on Twitter: @LarryFisher_KDC.