It's that time again! 
Fantasy
hockey isn't always easy to predict. While it's easy to point to some of the big names throughout the league, there's no denying that slumps happen and stars don't always produce up to standard. With that in mind, this series from The Hockey Writers is set to bring you some sound reasoning regarding who the best fantasy forwards, defensemen and goaltenders could be in the coming month – be it stars or otherwise.
December will bring you fantasy picks from Brandon Share-Cohen, Andrew Forbes and Todd Moritz as they all provided their picks for who they think the top forward, defenseman and goaltender will be in the month.
At the conclusion of November, the goal-scoring standings look more typical than they did at the conclusion of October. While October saw players like Jonathan Marchessault and Richard Panik atop the standings, November saw Sidney Crosby finish the month on top with 15 goals – and he's only played 17 games. In terms of points, the standings look typical as well with Connor McDavid leading the way with 31, Mark Scheifele and Nikita Kucherov tied for second with 26, and Tyler Seguin rounding out the top-three with 24 points. McDavid was tied for first in point-scoring at the end of October, and he's continued to stay hot throughout the second month of the season.
Here's a look back at the team's picks from last month:
November Picks:
Share Cohen's Picks:
Sidney Crosby:
Points in nine of 12 games played
11 goals and 15 points.
Dustin Byfuglien:
Two goals and seven points in 16 games
Carey Price – Also selected by Moritz:
8-3 record
20 goals against
Three games with four goals allowed
Two shutouts
Forbes' Picks:
Jonathan Marchessault:
Four goals and seven points in 14 games
Shea Weber:
Four goals and eight points in 14 games
Cam Talbot:
4-9 record
37 goals against
Four games with four goals allowed
One shutout
Moritz's Picks:
Mike Hoffman:
Six goals and 11 points in 13 games
One hat trick
Mark Giordano:
Four points in 15 games
Zero goals
Now that November is behind us, it's time to move forward to December and predict which forward, defenseman and goaltender will have some of the best months. For that, we turn to Share-Cohen, Forbes, and Moritz.
Share-Cohen's Picks:
Forward: David Pastrnak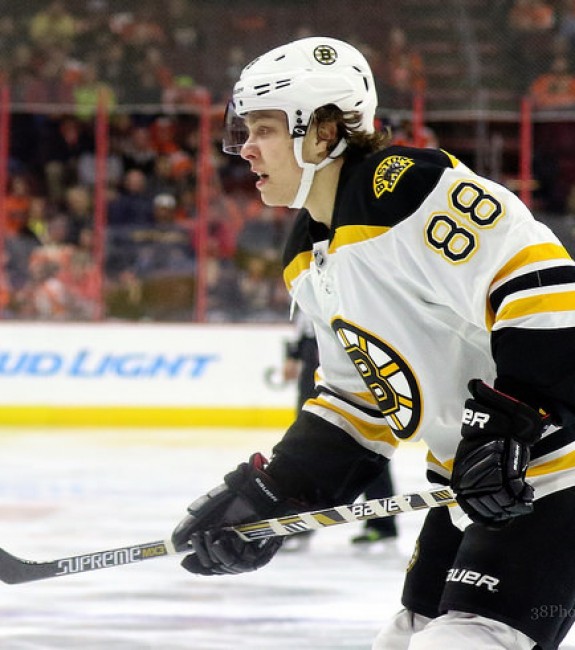 David Pastrnak has broken out in a big way so far this season. While skating on the best possession line in the entire NHL alongside Patrice Bergeron and Brad Marchand, the 20-year-old has excelled in his third season, scoring 13 goals and 17 points in just 18 games. In November alone, Pastrnak scored eight goals and nine points in 11 games – he failed to tally a goal in just three games in November. 2016-17 has been good to Pastrnak so far, and there's no reason to believe he'll slow down anytime soon as he continues to be one of the Boston Bruins best offensive weapons.
Defenseman: Brent Burns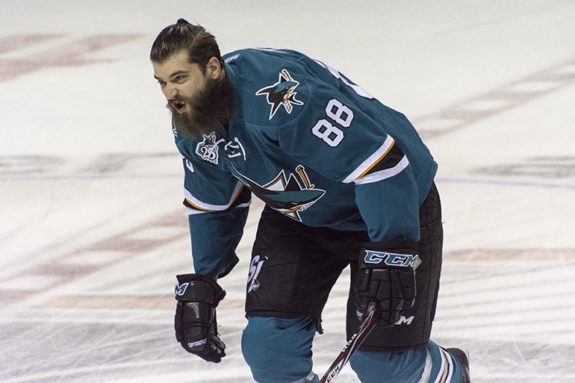 Brent Burns may be the most unique player in the entire NHL. At the same time, he's also one of the most impressive offensive talents in the entire league as well. In the month of November, Burns scored six goals and 11 points in 14 games. Though he was held pointless in six games last month, he also recorded three multi-point games which helped balance his stat sheet. It's also encouraging to see that in the six games that Burns didn't record a point, he registered 29 shots on net – including 11 shots(!) on Nov. 1 against the Arizona Coyotes. With a new contract in tow, Burns continues to shine as one of hockey's top fantasy options from the blueline.
Goaltender: Tuukka Rask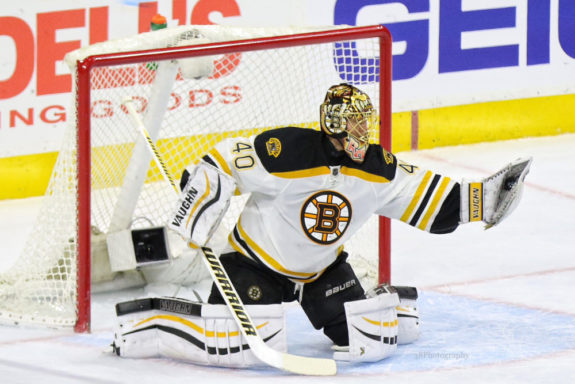 It may sound like bias to list two Bruins in a three-player list, but Tuukka Rask has been unreal in the 2016-17 season so far. In the month of November, Rask posted an 8-5 record with two shutouts, allowing just 23 goals on 336 shots. That gives him a 1.77 goals against average and a .932 save percentage for November alone. On the season, Rask's numbers are even more impressive. On the season, Rask is 12-4 with a 1.64 goals against average and a .938 save percentage with three shutouts. Rolling Rask with confidence isn't only suggested, it's encouraged.
Forbes' Picks:
Forward: Milan Lucic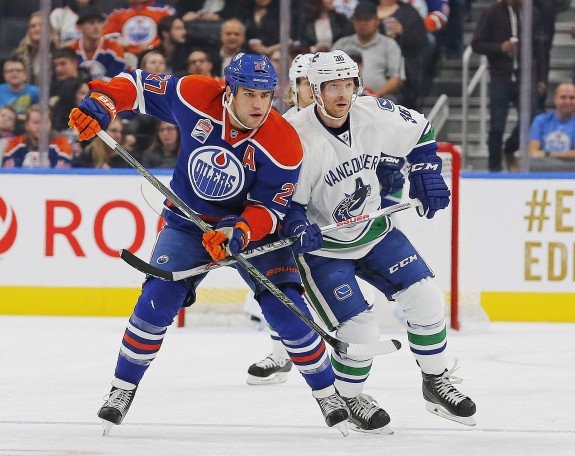 Obviously, Connor McDavid is going to be a favourite each and every week and each and every month. But what about his line mates? What about those other guys benefitting from having that talented kid in the lineup?
One guy that should be a fantasy focal point in the month of December is Oilers' forward Milan Lucic. In the month of November, Lucic recorded 10 of his 17 points this season. Add to that his 40 hits so far this campaign and he's even an asset in banger-type leagues.
While he doesn't seem like the likely candidate to target for the upcoming December push, expect him to be on the radar of others in your league. If you have him, hold onto him or shop him for something big. If you don't and can score Lucic for cheap, jump on the bandwagon now before it's too late.
Defenseman: P.K. Subban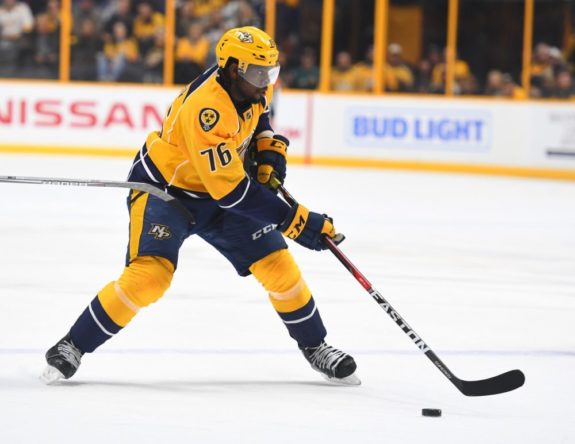 Nashville is starting to round into form and while they aren't exactly where they should be, expect them to get better and continue to build chemistry into December. As the Predators go, so should P.K. Subban. He's underperforming by his standards and will likely pick it up as the season goes on.
Being his first year in Nashville, he's hit some walls as he continues to learn their game. However, he has seven points over his last seven games – including two multi-point games – and should continue to build on the recent production.
While 15 points in 22 games aren't horrible, you might be able to get your hands on him for a little less than what the original asking price was when he was shipped out to the Predators. The Preds have 14 games in December and should be able to come away with at least seven victories. With that, Subban should be a holiday season asset for fantasy owners.
Goaltender: Chad Johnson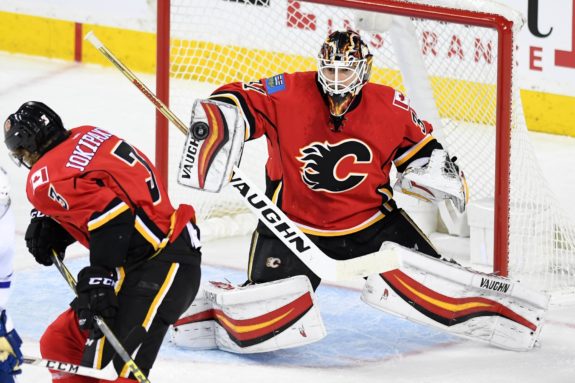 The Calgary Flames are rolling with the hot hand and in the month of November, Chad Johnson stole the show in their crease beating out Brian Elliott for the starting job. While he likely isn't on most fantasy owners' lists for must-have goalies, he's shouldn't be going unnoticed for much longer.
The Flames are desperate to win. Right now, that means playing Johnson. In 13 games this season, he has a record of 8-4-1 with a 2.06 goals against average, a .930 save percentage and three shutouts which all came in the month of November.
Chances are, unless Elliott steps up, Johnson will be the guy moving forward for the time being. Which means he will get the majority of the starts in the month of December and could be a great pick-up for fantasy owners looking to improve on their goaltending woes.
Moritz's Picks:
Forward: Tyler Johnson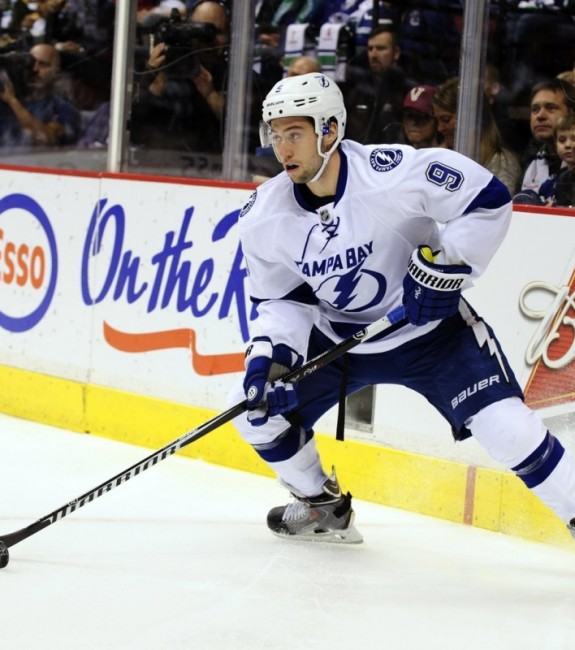 No one likes to see a player get injured, but if you own Tyler Johnson in your fantasy league, the Stamkos injury wasn't the worst thing that could happen in November. Stamkos' injury that puts him out of the lineup until into the playoffs catapults Johnson up as the bonafide first-line center. In any league, this would be reason enough for his fantasy value to skyrocket and to expect an uptick in production. The difference with Johnson is that it has happened before and Johnson has shown he can stand up to the task. The Tampa Bay Lightning may need a bit of time to adjust and settle into a season without Stamkos, but I look for big things from Johnson, and soon. He has 7 goals and 7 assists through 24 games, but getting consistent time on the first line should put him on a better pace than his current 24-24 tilt.
Defenseman: Colton Parayko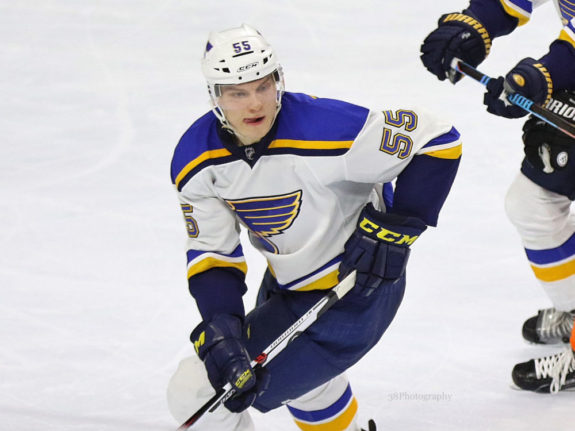 Colton Parayko has an absolute cannon of a shot that hasn't found the way to the back of the net this season. Part of this conundrum is that the rest of the league was put on notice and is doing a fairly decent job of shutting down his scoring chances, but Parayko has already put 64 shots on net and averages 21 minutes a night. He does have just 4 goals in his previous 87 games, but he is seeing powerplay time and he's got 12 assists so far. He may not be an Erik Karlsson type offensive-defenseman, but on a potent St Louis Blues team, he can still put up decent numbers, especially if deployed in a league that counts blocked shots.
Goaltender: Devan Dubnyk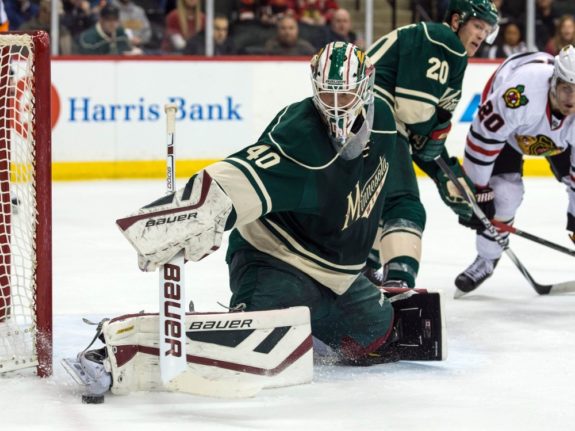 Carey Price is the answer to this monthly question of who will be the best fantasy goalie this month. He just is. Unless he's injured or the Habs truly do something catastrophic, Price is your guy. I don't want to, and won't write about him every month, though, so Dubnyk is  next in line. I promise I won't go on a massive diatribe about how the Minnesota Wild should be getting more national coverage, but Devan Dubnyk is making a solid case that he should be in the discussion for the Vezina Trophy. The Minnesota Wild have always seemed to lack consistency, and the next month will be a big test for them in that regard. Dubnyk, however, shows that even in games where the Wild may fail offensively, he can keep them in it on the other side. Dubnyk has a phenomenal .946 save percentage and 1.66 GAA through 17 games.  Comparing that to Carey Price's .947/1.67 and Tuukka Rask's .938/1.64, it's clear Dubnyk is playing at an elite level. The only thing that separates Price and Rask is that their teams are helping them on the other end.  If the Wild can get on the scoreboard a bit more, Dubnyk may even launch ahead of Price and Rask in fantasy performance.
The NHL season is just starting to heat up as teams start to evaluate the talent they've seen over the first two months to determine how they should approach the coming months. There's a lot of hockey left to be played, and there's a lot of value that can be found from various sources around the NHL at each position!