This is part 2 of 6:
Part 1: Los Angeles Kings, Anaheim Ducks, Dallas Stars, Phoenix Coyotes, San Jose Sharks
Part 2: Carolina Hurricanes, Washington Capitals, Winnipeg Jets, Tampa Bay Lightning, Florida Panthers
Part 3: Colorado Avalanche, Calgary Flames, Minnesota Wild, Vancouver Canucks, Edmonton Oilers
Part 4: Boston Bruins, Buffalo Sabres, Montreal Canadiens, Toronto Maple Leafs, Ottawa Senators
Part 5: St. Louis Blues, Nashville Predators, Detroit Red Wings, Columbus Blue Jackets, Chicago Blackhawks
Part 6: New Jersey Devils, New York Rangers, New York Islanders, Philadelphia Flyers, Pittsburgh Penguins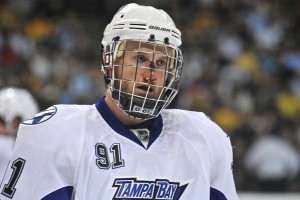 The Southeast Division usually is viewed as one of the "least". That is the normal, prevailing thought. However, the Carolina Hurricanes made a few key upgrades that could make fantasy fans think twice before discounting the division overall aside from the usual suspects such as Alex Ovechkin, Steven Stamkos, and Martin St. Louis. Eric Staal obviously will have some new toys to play with but Ovechkin has a new coach and Tampa Bay seems to have somewhat regrouped after what was a disaster of a season last year.
Using our 10-10-5 approach once again, we point out those inevitable previews and predictions. They are important and useful in what we project. People do forget that the Florida Panthers won the division last year behind a rejuvenated Brian Campbell and Jason Garrison along with their "VFW Line". The problem is Garrison left for Vancouver via free agency and now Florida has to hope that Dmitri Kulikov can step up like many have predicted.
Winnipeg has a blossoming star in Evander Kane and along with Blake Wheeler and Dustin Byfuglien, the Jets have something going for them, or at least they believe it. Fantasy fans have a lot to choose from in this division. However, there are questions to be asked too and hopefully we can answer a few of them.
Again let's start with the Forwards and a big thanks to Jeffrey Ponder, for his rankings on the Southeast. Look for his fantasy division preview which will be coming later in the week.
Top Ten Forwards:
S. Stamkos (TBL): 53-47-100, 32-11, 22:00, 312, Up
A. Ovechkin (WSH): 48-43-91, 30-9, 21:40, 340, Up
N. Backstrom (WSH): 24-63-87, 25-4, 20:05, 180, Up
E. Staal (CAR): 42-41-83, 22-6, 21:20, 280, Up
E. Kane (WPG): 39-40-79, 20-9-20:35, 302, Up
J. Staal (CAR): 33-43-76, 16-7-21:40, 210, Up
M. St. Louis (TBL): 25-49-74, 20-4-20:05, 175, Down
B. Wheeler (WPG): 31-38-69, 19-6-20:10, 240, Down
A. Semin (CAR): 31-35-66, 18-5-19:20, 190, Down
T. Purcell (TBL): 29-36-65, 24-6-19:30, 180, Up
*- (The numbers are as follows: Goals, assists, points, PP points, GWG, ATOI, Up/Down)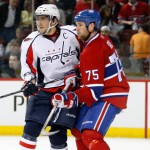 As always, the numbers are never easy to crunch. The problem with this division is you know that Steven Stamkos is going to be very good but how will Alex Ovechkin and the Washington Capitals going to fare under new coach Adam Oates. Spotting the top fantasy players involves looking at overall team chemistry and not just line chemistry. The Carolina Hurricanes have to blend several different players in as well. One player that fantasy fans will be happy about is Nick Backstrom. The pivot could end up with around 90 points in a more wide open system and he won't be the only beneficiary.
Fantasy hockey is always a strange and fickle beast. A few injuries one way or the other and you see some different names on this list. It always happens and that is why sometimes things do not pan out. Not putting Vincent Lecavalier on here is a huge risk given that if he stays healthy, Vincent still has the ability to put up a 65-70 point year. Also, look out for Jussi Jokinen. Jokinen is streaky but with an influx of offensive talent coming in, do not be shocked if he cracks 60 points.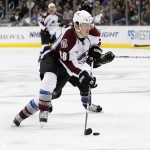 People asked what about the "VFW line"? The problem is they had such a great year last season that a step back is inevitable and none of them appear likely to crack the 65 point mark. Keep an eye on Peter Mueller, who can light up the scoreboard when healthy. Also, let's see what Stephen Weiss, Kris Versteeg, and Tomas Fleischmann can do. Something tells me a guy like Jonathan Huberdeau breaks in and takes away some significant numbers from the top six talent. Please keep an eye on the situation in Florida because I have a feeling it may change a couple times before the season starts.
When looking at defensemen, it does seem the Southeast has its fair share of potential breakout players. Some publications will not bite and always proceed to hedge their expectations so they are not exactly taking risks. Numbers are numbers after all but an offensive defenseman is like true gold if you have at least two on your fantasy team. Washington has a breakout candidate, along with Florida, and Winnipeg has two fantasy stalwarts on the blueline. Carolina has some players on the rise. It is funny to say that hope springs eternal in fantasy and yet it does.
What is going to happen in the Southeast as far as the defensive corps? Let's find out with this top ten.
Top Ten Defensemen:
D. Byfuglien (WPG): 19-38-57, 15-4, 25:35, 235, Up
T. Enstrom (WPG): 11-44-55, 19-2, 25:00, 105, Up
J. Carlson (WSH): 17-35-52, 18-3, 24:50, 201, Up
B. Campbell (FLA): 12-34-46, 26-2, 25:00, 130, Down
M. Green (WSH): 10-29-39, 15-1, 23:05, 140, Down
D. Kulikov (FLA): 14-24-38, 16-3, 22:05, 140, Up
J. Faulk (CAR): 9-27-36, 15-1, 24:30, 150, Up
J. McBain (CAR): 8-26-34, 14-2, 18:30, 160, Up
V. Hedman (TBL): 7-26-33, 9-0, 24:45, 90, Up
M. Carle (TBL): 5-26-31, 13-1, 25:05, 150, Down
Again we go on the same basic order of numbers as the forwards. Honestly with the injury (wrist) to Zach Bogosian, Winnipeg's top two defensemen are going to have to carry the load in more ways than one. Dustin Byfuglien and Tobias Enstrom are a defensive pair that are now recognized as a fantasy hockey owner's dream. At the very least both are almost destined for 50+ point seasons if healthy. John Carlson of the Capitals is our high riser on the list as he will finally have the shackles taken off of him. Carlson possesses an excellent show and offensive presence on the man advantage that has yet to be seen. While Mike Green is expected to fade and/or battle injury, Carlson is a beast along the lines of an early days Scott Stevens. Do not be shocked if some have his upside even higher.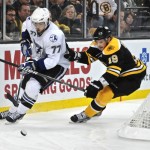 Victor Hedman is the one on this list along with Justin Faulk that owners should watch, especially in keeper leagues. Hedman has more shutdown defenseman qualities but that mid 20's bloom is going to hit these two players hard in a good way. For those wondering, Jamie McBain has kind of hit that point at 24 while Hedman is 21 and Faulk is still only 20. There is a wealth of good, young defensemen in this division and that deserves to be explored. Keeper leagues owners at the very least have to be happy with the choices on defense from the Southeast Division.
Last but never least is the goaltenders. Goaltending in this division is kind of a minefield because one never knows what you are going to get here. This was the toughest division to rank in all fairness. There are many questions to ask and there may not be enough answers. Again looking at this from the fantasy hockey perspective means making cold and calculated decisions.
Here were our top five fantasy goalies from the Southeast Division. Again, like all of these this is very much opened to debate. The key is to look at this from a potential number two goalie standpoint because none of these starters should be realistic number ones at least on the surface just yet.
Top Five Goalies*:
C. Ward (CAR): 68, 34-25-9, 4, 2.66, .916, Up
B. Holtby (WSH): 52, 29-19-4, 5, 2.50, .919, Up
O. Pavelec (WPG): 69, 30-31-8, 5, 2.70, .910 Down
A. Lindback (TBL)**: 48, 24-20-4, 3, 2.55, .913 Down
J. Theodore (FLA)***: 46, 19-22-5, 2, 2.88, .905 Down
* – Indicates the following categories: GP, Wins, Losses, OTL, Shutouts, GAA, save percentage, and Up/Down.
** – Tampa Bay definitely has the potential for a platoon scenario especially if Anders Lindback struggles out of the gate.
*** – Florida at press time (pending a new CBA) may be seeking a new goaltender via trade (possibly Luongo).
——————————————————————————–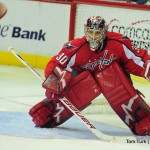 See what we mean about the goaltending in this division and now we hope you understand. Even Braden Holtby is going to be spelled quite a bit by Michal Neuvirth. Other than Carolina and Winnipeg, every situation in net is murky at best. Mathieu Garon could again vulture enough starts in Tampa Bay to be a number three goalie in leagues. That is how crazy the Southeast is in net. No one really knows how to gauge other than really to stay away from it unless you have Holtby has a low to mid secondary option. After all, Neuvirth may get as many as 30-35 starts and appear in 35-40 games for the Capitals.
If you had to go with a goaltender based on games played, it would have to be Cam Ward but if it was based on stats, your goalie would likely be Braden Holtby. Again, every division seems to have those "plus goaltenders" except for this one. Some consider Ward one but not with how young the core of the defense is. Tread carefully and choose wisely is the best course.
That is it for the Southeast Division. Thursday will bring another division as we cover the 30 NHL teams from a unique standpoint. From there this fantasy hockey preview will have roundtables and a little of everything so stay tuned as this is only just the beginning.