By Peter Harling
"You can't win your hockey pool in the first round, but you can lose it"
Hockey is full of tired old clichés and fantasy hockey is no different. I am sure you are all familiar with the above line and have heard it countless times. Nevertheless, it rings true and fantasy hockey leagues are won by consistent drafting round after round.
So how does one achieve round after round of elite and stellar drafting you ask?
The answer is simple. Know your league, do your research, and be prepared with a plan of attack. Would you go into a gun fight with an unloaded gun? Of course not, and neither should you enter your fantasy hockey draft ill equipped.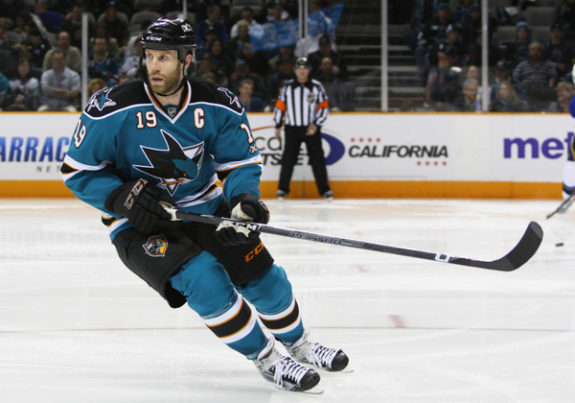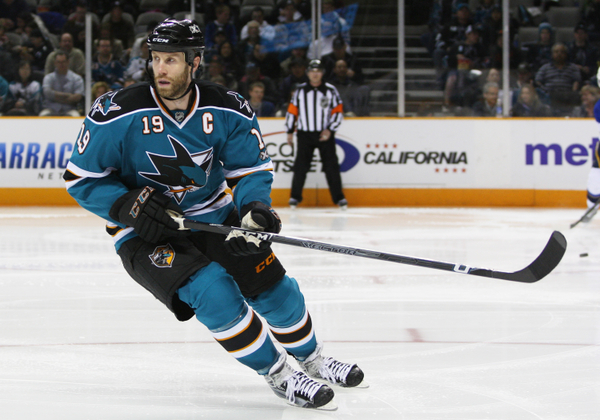 The first step to fantasy hockey supremacy over your mates is to know the rules. How does scoring work, are there positional requirements, are trades allowed or limited, is it a salary cap league etc. These factors make an incredible difference and not understanding these details will ensure your team is left in the dust. First and foremost is the scoring format. Understanding of how the league is scored is critical and can not be understated. If players are awarded points for goals and assists equally; or if goals are weighted heavily is the difference between picking Marian Gaborik or Joe Thornton. Both were within a point of each other last season, but in a pool where goals are worth two points Gaborik out produced Thornton 117 to 95, a difference of 22 points.
Equally important is to understand the positional requirements of your league. For example in leagues where you score four left winger, four right wingers and four centers the value of left wingers is much higher than in a league where you simply need 12 forwards. The five top scoring left wingers were Kovalchuk (83), Neal 981, Whitney (77), Eriksson (71), and Moulson (69) compared to the top five centers of Malkin (109), Stamkos (97), Spezza (84), Tavares (81), and Sedin (81). The point is there are a very limited number of left wingers who produce close to the same level of offense as centers. Finally, once you have an understanding of the basics of your leagues scoring and structure etc, knowing your competition can also give you a leg up. For example knowing one of your peers is a particular fan of a player or team can be used to your advantage. If it is an auction and you place you buddies favorite player on the block early, it can deplete his budget as you and your mates bid him up.
Now that you know the rules and details of the pool, it is time to do your research. The fact that you are reading this article shows you are on track to a successful fantasy season! Reading the Fantasy Hockey Coach Playbook  guide and as many others as you can afford the time and money for will make your chances of being ready to pick outstanding value players in every round much easier. But what is a "value" player? Great question as there is a major difference between fantasy value, and real value as well as perceived value and actual value.
First let's look at the real vs. fantasy value.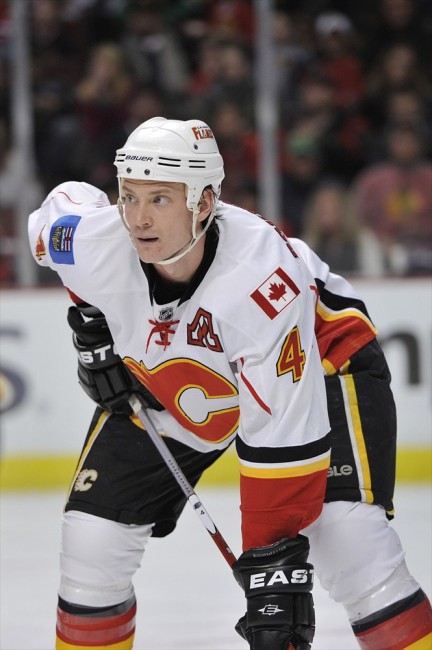 Jay Bouwmeester is an outstanding hockey player. He is an important part of the Calgary Flames roster and a key part of defensive corps. His value to that organization is very high. However, his value to your fantasy team is so low as his enormous salary makes him potentially detrimental. He simply does not produce nearly enough points to have the same value to your team as he does to the Flames.
This brings us to real value vs. perceived value.
First of all it is important to understand the difference between real value vs. perceived value. A lot of players have artificially inflated value for a variety of reasons. The most common is name recognition. Players who have BIG names are not always BIG point producers. Big name players can become big name players for a variety of reasons. Signing big UFA contracts like Scott Gomez, and Chris Drury. Another example is players who were big producers, but are not anymore such as Todd Beretuzzi, and Saku Koivu. These players are very well known and familiar and may be tempting to pick when you notice they are still available later in the draft. Do not make the mistake of drafting a "name", over a player who has better value, one that some rival uneducated GM's may say "who" when you pick Roman Cervenka over Dustin Penner.
The other part of research is sorting players into tiers. I suggest using four different tiers to categorize players in.
Tier 1
Blue Chips. Players that are elite and produce points night in and night out. They are dependable to stay healthy and score consistently. First round pick material. Evgeni Malkin, Steve Stamkos, Henrik Lundqvist etc.
Tier 2
Star Players. Players who have NHL All-Star potential, maybe on the rise towards blue chip or falling out of elite status. Phil Kessel, Jason Spezza, Erik Karlsson, Jarome Iginla etc.
Tier 3
Riding the wave. Players who produce points above their own natural ability as a result of circumstance, such as line mates or team. Scott Hartnell, Alex Burrows, Mike Smith, Tyler Bozak etc.
Tier 4
On the Radar. Players who are worth a late pick or worth keeping an eye on or may be on the rise. Stephane Da Costa, Jacob Josefson, Jordan Caron etc.
There are other players who you will not consider picking at all because you suspect they are heading towards a major decline or simply will be picked before their fantasy value dictates. I call these players pool busters and avoid at all costs.
It is a good strategy to go into your draft or auction with a list of specific players you will go after aggressively. Ensuring you have blue chip players in key positions or scoring categories. Whether that is an elite goalie such as Henrik Lundqvist, or a point producing beast like Evgeni Malkin or a player who brings peripheral stats such as Dustin Brown, the point is to not be pouring over stats during the draft.
Each round you should have three or four players on deck to draft at all times. There is even a feature that provides this on several on line drafting hosts such as ESPN and Yahoo. Don't get caught by having the guy who picks before you steal your pick, leaving you to pick the next player on the auto draft list.
Following these three steps will allow you to be prepared for your fantasy hockey draft. To be armed and dangerous and go in there with guns a blazing and when the dust settles and the smoke clears at the end of the season, you will be the last man standing.
For more fantasy hockey tips be sure to check out the 200-plus-page FHC Hockey Pool Playbook, which can be purchased at www.fantasyhockeycoach.com.