With the 2013 calendar year ending, some fantasy managers will undoubtedly be looking for new fortunes in a new year. However, since 2013 is not yet over, it would be worthwhile to look at some centermen that have been streaking during the month of December.
[Single Day Fantasy Draft: $500 Up For Grabs – Come Check It Out, Free to Enter]
While some of the players mentioned below might not have put together typical point streaks over the last 30 days, they have certainly done enough to garner the attention of fantasy managers. Seeing as how centers are integral to any team's success, real or fantasy, managers might want to take a look at some lesser-owned pivots that could potentially make an impact on their lineups in 2014.
Pivotal Decisions
Patrik Berglund (St. Louis Blues – C)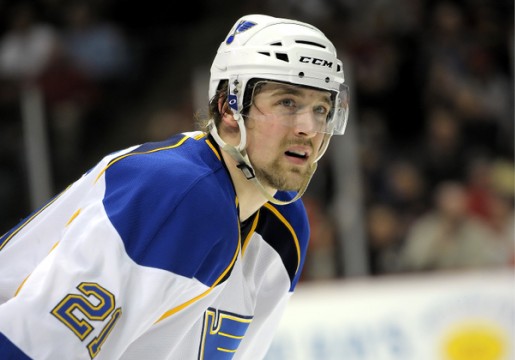 Patrik Berglund is currently centering the St. Louis Blues' second line, and fantasy managers should take advantage of his 15% ownership rate while it lasts. One might look at Berglund's point totals (4 Goals, 11 Assists) so far this season and not think too much of what the center has been able to accomplish over a 35 game span, but there is certainly reason enough to expect more production out of the centerman.
Throughout the month of December, Berglund has amassed nearly half of his overall points by scoring three goals and registering four assists. Seeing as how Berglund has played his way into more minutes over the last couple of weeks, fantasy managers should absolutely check their league's respective free agent pool for the center's availability as he could very well carry over his December production into January.
Andrew Cogliano (Anaheim Ducks – C/LW)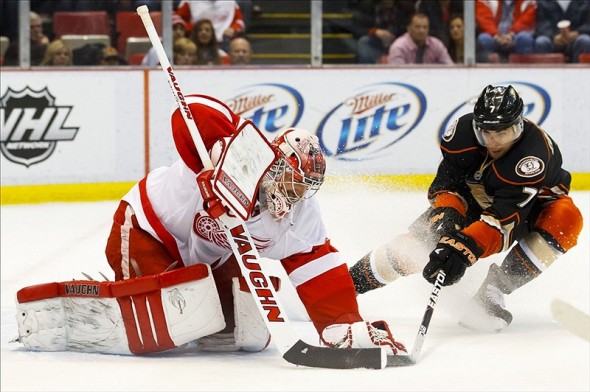 For a skater that qualifies as a dual-position forward, it is absolutely surprising that Cogliano is only 11% owned in Yahoo! formats. Not only could Cogliano fill in at center and left wing, he could be a very useful for managers that are lacking depth at the center position.
Much like Berglund, Cogliano has racked up almost half of his points (4 Goals, 6 Assists) for the '13-'14 NHL season during the month of December. Despite the fact that Cogliano is playing on Anaheim's third line, he has gained the confidence of Bruce Boudreau and is playing alongside an equally streaky Saku Koivu. Cogliano's ownership rate has increased a little bit over the last couple of days, and fantasy managers – especially those in deeper leagues – shouldn't hesitate to add the forward to their rosters.
Mark Scheifele (Winnipeg Jets – C)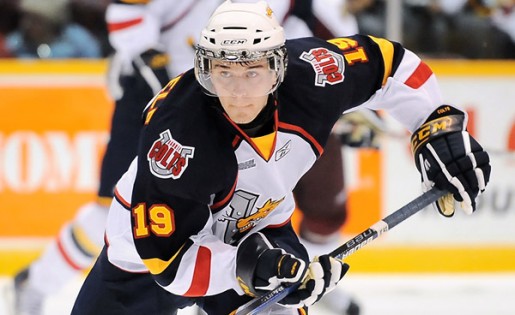 There's a reason why Mark Scheifele was the seventh overall pick in the 2011 NHL Entry Draft, and the centerman is starting to show everyone just why the Jets put so much stock into him. While Scheifele's first 11 NHL games told fantasy managers relatively little about the pivot's potential as a professional going forward, the center has made it harder to ignore his presence for much longer.
At only 9% owned in Yahoo! leagues, Scheifele should see a spike in ownership if he transcends his December scoring pace to the month of January. While Berglund and Cogliano recorded a shade under half of their overall point totals in December, Scheifele has registered more than half of his overall points since the start of the month. Centering the Jets' second line, Scheifele has tallied 4 goals and 6 assists since December 7th, and has not seen less than 16:40 of ice-time per game since that time. Fantasy managers should strongly consider adding Scheifele or keeping a very close eye on the forward as he might not available in free agent pools for much longer if he keeps up his current rate of play.
Craig Smith (Nashville Predators – C/RW)
Craig Smith might be a third-line player for the Nashville Predators, but he is certainly one that could be utilized in deeper formats. Even though Smith has only played in nine December games, he has made them count by totaling six points (4 Goals, 2 Assists) and registering anywhere between 14:28 to 17:31 minutes of ice-time during that span.
Add in the fact that Smith also sees time with the Predators' second power-play unit, and fantasy managers have yet another dual-position center under 10% owned to consider for addition to their rosters. Fantasy managers in deeper leagues might want to snag Smith immediately, but those in shallower formats should keep an eye on the forward for the meantime to see if he can maintain his production in the early stages of January.
Saku Koivu (Anaheim Ducks – C)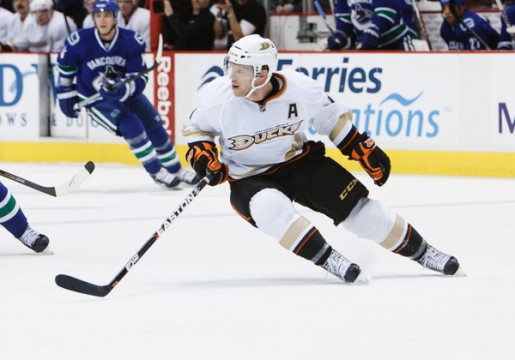 One might take a look at Koivu's 14 points (7 Goals, 7 Assists) over the first half of the '13-'14 NHL season and not be overly impressed with his production, but there is more than meets the eye in regard to the centerman. After missing almost a month (October 27th – November 29th) of this current NHL campaign, Koivu has come back with a force during the month of December by scoring nine points (5 Goals, 4 Assists) in 12 games.
As mentioned earlier, Koivu is playing alongside Andrew Cogliano, and the two forwards have had some good chemistry on Anaheim's third line. Fantasy managers in all formats should definitely consider picking up Koivu as he is only 4% owned at the moment and has seemingly found his rhythm after missing nearly a month of the regular season.