Many have said it is panic time in Vancouver, due to the Canucks disappointing season which sees them currently four points out of a playoff spot. They would be correct. At the end of the 2012-2013 season, the Canucks were looking at two stud goaltenders in Cory Schneider and Roberto Luongo. Now, both are gone and in return they received Bo Horvat, and Jacob Markstrom. Blech. But a review of GM Mike Gillis's entire body of work with this team reveals a bigger problem: him.
Major Trades Made By Gillis During Tenure With Vancouver:
Acquired Christian Ehrhoff and Brad Lukowich from San Jose for prospects Patrick White and Daniel Rahimi (2009)

Cody Hodgson was basically given away (Kevin Hoffman-US PRESSWIRE)

Traded Michael Grabner , a first round pick in 2010 and Steve Bernier for Keith Ballard (2010)
Acquired Chris Higgins from Florida for Evan Oberg and a 3rd round pick in the 2013 draft (2011)
Traded Christian Ehrhoff to the New York Islanders for a 4th round pick (2011)
Traded Cody Hodgson to Buffalo for Zack Kassian (2011)
Acquired Derek Roy from Dallas for Kevin Connauton and a second round pick (2013)
Traded Cory Schneider to the New Jersey Devils for 2013 first round pick which turned into Bo Horvart (2013)
Traded Roberto Luongo to the Florida Panthers for center Shawn Matthias and goaltender Jacob Markstrom
The only good move he made, that wasn't undone by a later stupid trade (cough, Christian Ehrhoff), was the acquistion of Chris Higgins. Everything else he has done, has been absolutely horrible. I'm not alone in the Fire Mike Gillis camp either, as Mike Zeisberger of the Toronto Sun points out, the Heritage Classic fiasco was Tortorella's decision — one that likely led to Luongo asking for a trade again — but it is Gillis' team.
So, what now? The Canucks are four points behind the Dallas Stars for eight place in a tight Western Conference race, but this team has zero chance of reaching the Stanley Cup Finals. Given that they made the Finals in 2010, this team needs to have bigger aspirations than just making the playoffs. Instead of trading Cory Schneider in the prior off-season for a draft pick, the Canucks needed to trade for a player that would've helped them win now. Because Gillis has destroyed the farm system so much, that at this point why bother with a farm system. Just go all out for one more two-year (or so) run at the Stanley Cup, with an aging core in the Sedin Twins and Ryan Kesler.
Furthermore, now Luongo is gone and the Vancouver Canucks are sitting on half a rebuild — an inexcusable result. Teams that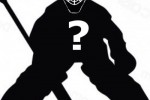 have made deep playoff runs like the Canucks, simply cannot accept sneaking into the playoffs only to be boat-raced in the first round by a much better team. This team needs to be completely blown up, and started from scratch at this point. Start by firing Gillis, then have a fire-sale that is managed by someone who knows what the heck he is doing. John Tortorella is not the problem. He's a scapegoat. Does he fit the culture of this team? No, probably not. But this team doesn't really have a culture anymore. The pieces have been blown to smithereens and any coach that steps into this situation will have the impossible task of turning sewage water into Chardonnay.