The Calgary Flames announced on Monday that their prospect goaltender, Artyom Zagidulin, would be loaned to Metallurg Magnitogorsk of the Kontinental Hockey League (KHL). The deal will run until the start of the 2020-21 NHL season, and the opportunity should keep him fresh for next season, where he'll look to earn some attention at training camp before he will likely end up back with the Flames' farm team, the Stockton Heat of the American Hockey League (AHL).
Zagidulin is no stranger to his temporary team, as he has already suited up for four seasons with Magnitogorsk prior to his return this season. His career is certainly in need of a resurrection, as his goals-against average (GAA) skyrocketed in his first season in the AHL. He went from a 1.96 GAA with Magnitogorsk in 2018-19 to a 3.07 GAA with the Heat a year later.
The undrafted netminder has a big season ahead of him — he will look to prove to the Flames, the team that brought him over from Russia to North America, that he has earned his keep.
Artyom Zagidulin
Despite a frustrating initiation season in the AHL, the Flames did not give up on Zagidulin this offseason. Instead, after posting a record of 16-7-6 and a save percentage (SV%) of 0.898, the Flames offered him a one-year, two-way contract worth the league minimum of $700,000. Despite the fact that he has yet to lace up for an NHL game, his re-signing in June shows that Brad Treliving has faith in the 25-year-old, and that Treliving believes in building the future of his crease from the ground up.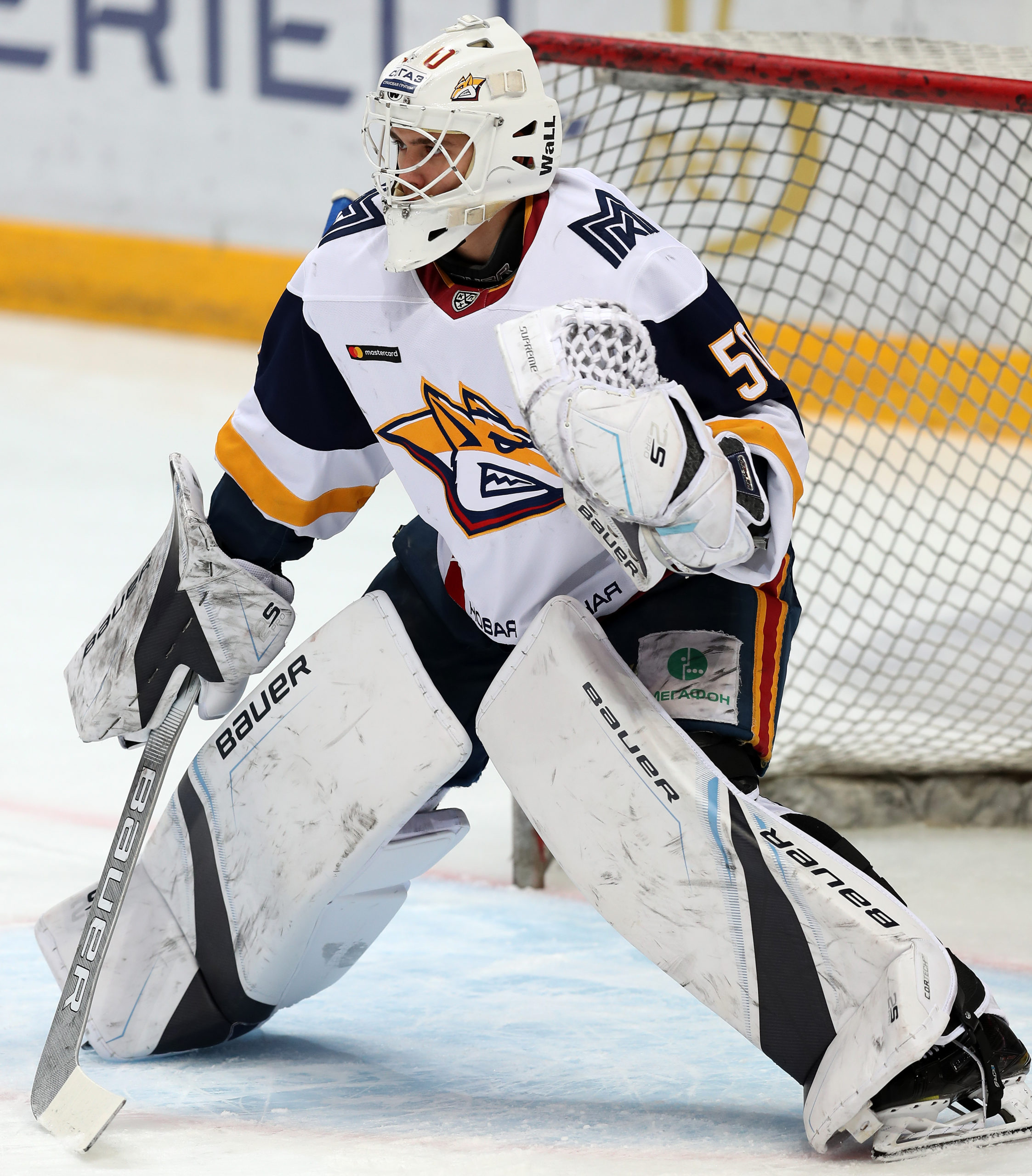 No, his numbers weren't impressive last season. However, heading back to not only his birthplace, but a team where he has familiarity within the organization will be imperative when it comes to his career development at the pro level. It's clear that his first taste of hockey in North America was a wake-up call, but sending him on a loan basis to the KHL should help him find his game again.
Zagidulin's numbers in 2018-19 with Magnitogorsk certainly appeared to be promising. He earned a 12-7-7 record, and threw down an impressive 0.924 SV%, with a 1.96 GAA. A return home for the time being, mixed in with leadership from a mentor by the name of Louis Domingue in the AHL should see Zagidulin's career get back on track.
Louis Domingue
When the Flames signed 28-year-old netminder Domingue, many were wondering why the team needed to bring in another goaltender. Some fans thought Treliving might be toying with the idea of a Markstrom and Domingue tandem, which of course wouldn't be too unfamiliar.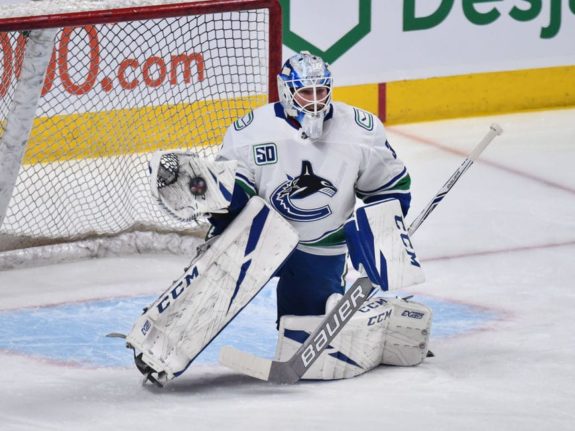 Instead, it looks like the Flames will suit up Markstrom and Rittich, while Domingue and Zagidulin hold down the fort in Stockton. This, to me, is the perfect goaltending storm, and Flames fans should be head over heels for their newfound confidence in the crease. Domingue coming to Calgary as a support system will complement Zagidulin tremendously.
Domingue boasts a record of 58-58-10, a 0.902 SV%, and 384 goals against in his 123 NHL games started. Not a bad resume for a goalie drafted 138 overall in the 2010 Draft. Judging by the moves made in the crease, the plan for goaltending seems to be very concrete in Calgary.
What's To Expect From Zagidulin
Zagidulin needs to find his game in the place where it all started. In the two games played this season with Magnitogorsk, he hasn't turned any heads. He looks rough out the gate at 5.55 GAA, and his 0.839 SV% certainly won't have anyone impressed, but this stint is Russia is meant to shake off the rust.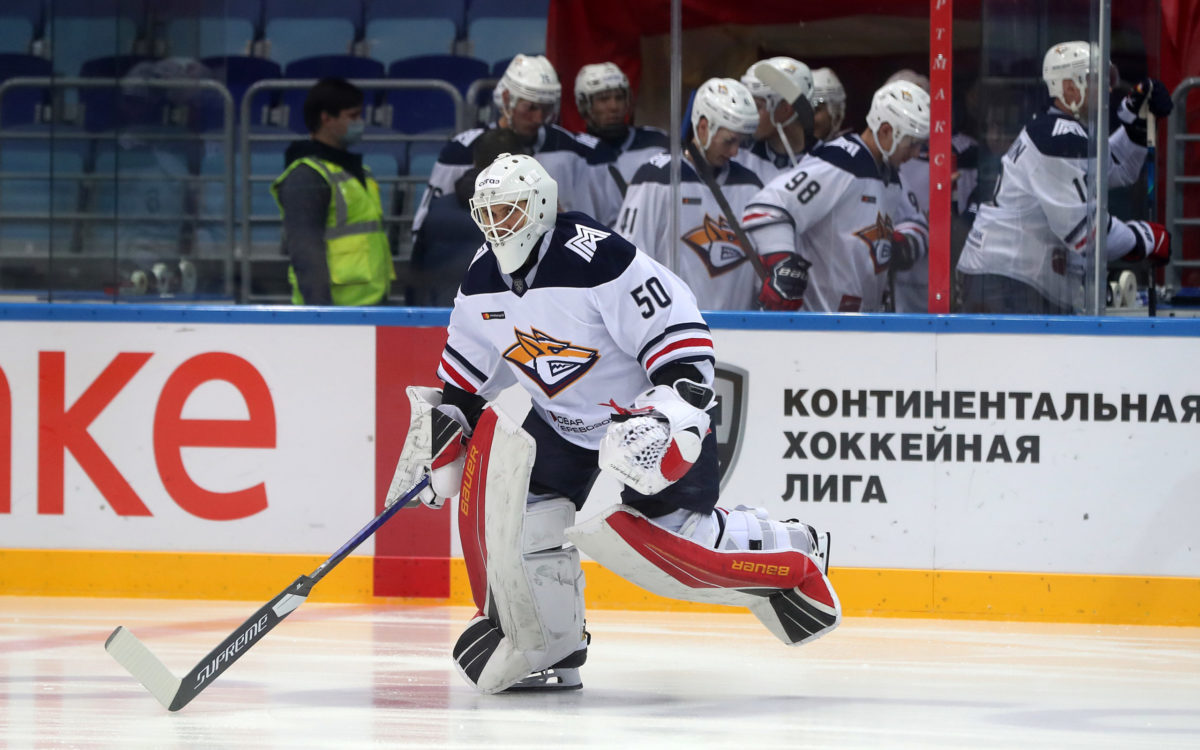 The hope for Zagidulin and the Flames is that he will come out of the KHL ready to share the crease and steal games for Stockton in the AHL. It is unlikely he will see playing time for the Flames anytime soon, as he is technically the fourth in line to the throne, but this opportunity in his home country will provide the tools needed to potentially impress management during training camp.
---
---