In this week's Montreal Canadiens News & Rumors rundown, we'll breakdown reviews of the Habs' offseason moves, the team's work in the first virtual draft, Max Domi news and more.
Draft Grades
Independent scout Mark Siedel completed a review (from 'Deep Thoughts with Mark Siedel,' Sudbury Star, 23 October 2020) of all the Canadian teams' performances at the 2020 NHL Entry Draft. His view of the Canadiens was positive, giving them the second-highest grade.
"I thought they got really good value in the second and fourth rounds with the picks of Alex Tuch's brother, Luke, the late rising Jan Mysak, Sean Farrell and Blake Biondi. "

-Mark Siedel
General manager Marc Bergevin didn't wheel and deal first round picks or make any blockbuster trades during the two days of the draft. Instead, he and his staff focused on adding size and mobility to their organization.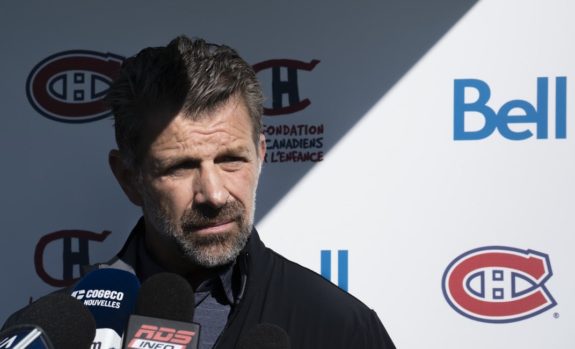 While their work wasn't newsworthy, they continued their tendancy to focus on specific needs at the draft; one year it was centers, the next defencemen, this time size and mobility. While none of the picks are considered to be future NHL stars, many have high potential that could provide years of quality play.
Breakdown of Offseason Moves
Marc Dumont of the Canadiens media team gave a full breakdown of Bergevin's work this offseason and focused mainly on the contract extensions. He believes one player, Jeff Petry, in particular, will have a large impact on the roster going forward:
"Petry improves the defense, is among the most reliable and productive defensemen in the League, scores game-winning goals at a better rate than most NHL All-Stars, and makes his defensive partners better."

Marc Dumont, NHL.com
Bergevin has been busy this offseason and has seemingly taken the next step in his retooling effort to ensure the Canadiens are a playoff contender. That being said, the move that may have the biggest on-ice impact in the midterm future of the team could very well be retaining Petry.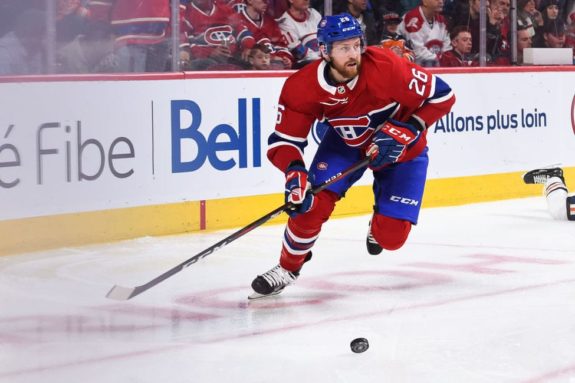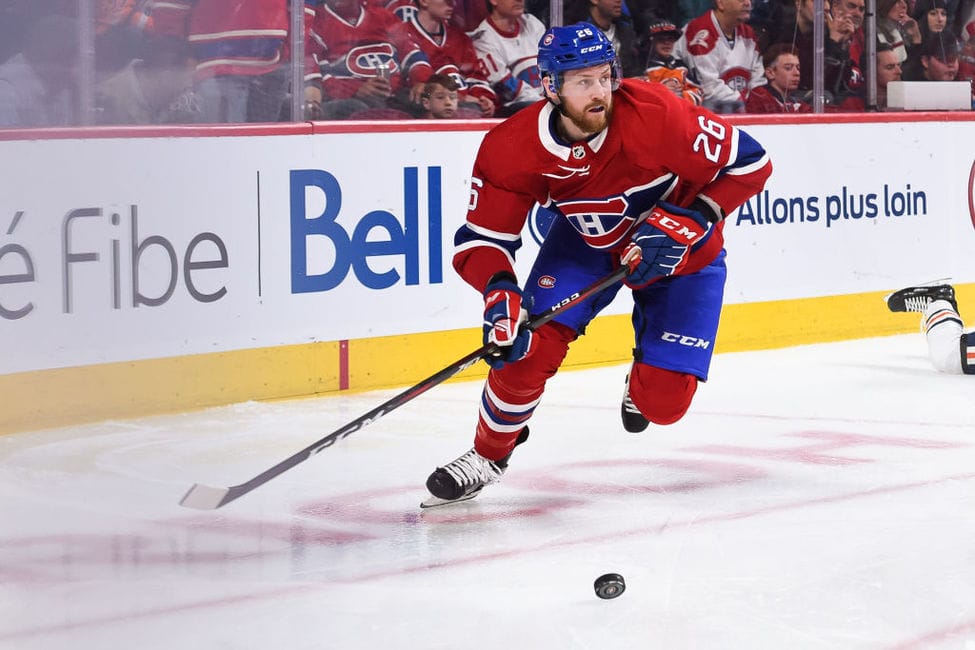 His impact is not only in improving the play of anyone he is partnered with, but his ability to eat up minutes while playing in all situations also means that the Habs coaching staff won't need to rely as heavily on captain Shea Weber. Thus playing a major role in managing Weber's time on ice and possibly extending his window of effective play as a top-three defender.
Charles Hudon's European Adventure
Charles Hudon received a qualifying offer from the Canadiens in early October. However, he chose to sign a one-year deal with Lausanne HC in the Swiss-A League to play overseas. The decision has allowed him to display his scoring skills that were evident in the AHL.
In an interview with the Journal de Montreal, Hudon took a shot at his former team saying he was given more ice time in two periods during his first game with Lausanne than he got during two postseason games with the Habs. While that may be true, he was clearly passed on the team's depth chart, making him an expendable depth asset.
Playoffs or Bust?
The Canadiens' expectations for 2020-21 have been raised drastically. The media pressure on the team was recently addressed by head coach Claude Julien:
"If people think it's putting pressure on ourselves, well pressure is what you make of it. For me, I don't look at it as pressure but as an opportunity and we should be good enough to make the playoffs and we should thrive on the opportunity to accomplish that. It's as simple as that. Marc has done a good job of giving us a team that should make the playoffs, that will allow us to make the playoffs."

Claude Julien (from 'Stu on Sports: It's playoffs or bust now for new-look Canadiens,' Montreal Gazette, 10/23/2020)
The Canadiens have provided Julien with a team that fits his system; one that's built to drive the play and get shots on net in bulk. By adding size to the forward group, he can focus on generating traffic at the net and have his forwards focus on scoring off of hard work and rebounds. Defensively, Bergevin has handed Julien a big, physical group that will punish opposition forwards and has enough mobility to remain effective in matchups with speedier NHL lineups.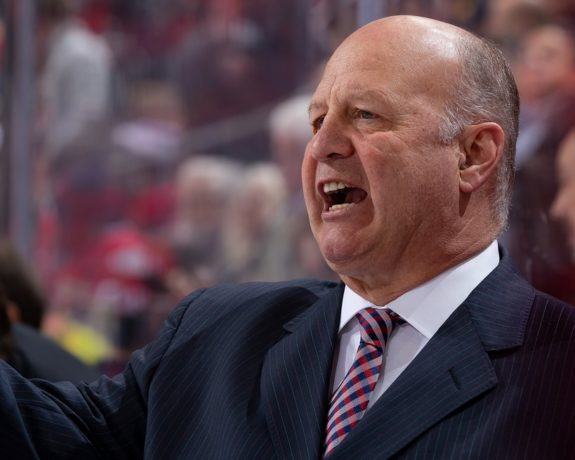 It's clear the fanbase is excited by the new and, on paper, improved roster. After three seasons of retooling on the fly with only one playoff appearance, thanks to an expanded play-in round, the media and the fanbase expect this edition of the Canadiens to do more than just hope for a playoff spot, they expect this team to win more than moral victories in the playoffs.
Domi Was Expendable
On 6 October 2020, Max Domi was traded to Columbus Blue Jackets for Josh Anderson. With Phillip Danault as the team's top two-way centre, coupled with the emergence of Nick Suzuki and Jesperi Kotkaniemi as top nine capable centermen, it made Domi expendable at that position.
The Canadiens had to deal with Domi's situation. The Canadiens saw him as a centre, and with the depth at center covered, and a need to have someone move to the wing, an area they felt he couldn't address, this made him expendable.
Julien addressed this in his media availibility on 22 October 2020
"It's not so much that it didn't work out [with Domi in Montreal]. Sometimes this is what hockey's all about — you end up with a situation where now Max became I guess a little bit expendable, because we had those guys do so well, and at the same time, we're able to get a big player that we really needed on the wing in Josh Anderson in exchange for him."

Claude Julien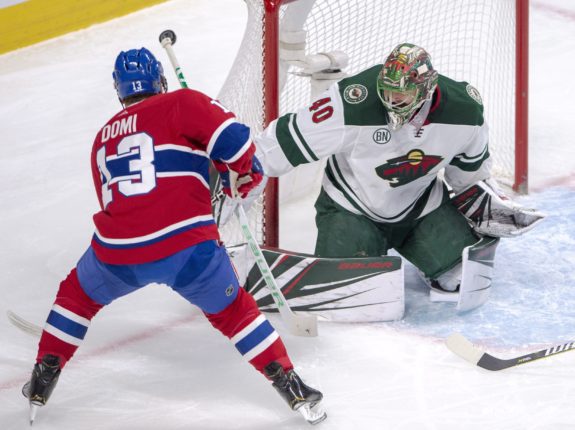 The deal to trade Domi for Anderson, on paper, addressed a need for the Canadiens, adding a power forward with much-needed size. In response to rumors that trading Domi was about disagreements, lack of communication or a poor fit, Julien stated:
"Max was such a good player, we were able to get a good player in return. So that's just hockey. That's more of a hockey move, nothing to do with the personal or anything else more than trying to improve our team."

Claude Julien
As Bergevin and the Canadiens continue making moves during this important offseason, keep an eye on The Hockey Writers and our new Podcast Network for the latest Canadiens news, notes and rumors.
---
---