Before the Calgary Flames' pivotal four-game swing against the Vancouver Canucks that featured three games on the road and one on home ice, I mentioned how imperative it would be for the Flames to play with excitement. However, that emotional factor was missing from this series, and instead of burying a struggling Canucks team in the standings, the Flames let them find new life.
The teams split the series two wins apiece, but it was the Canucks who walked away with one more point following an overtime loss to Calgary. These points matter, as the Flames have played a quarter of the season and are still struggling to prove that they're a playoff team who can be consistent on a nightly basis.
The only reason the Flames are two points behind the Winnipeg Jets for the final playoff spot in the North Division is because of their consistently strong netminder Jacob Markstrom. No, the team doesn't always deserve Markstrom, but every time he's in the crease, he gives his group a solid shot at two points. Though some Flames are off to a good start, Markstrom can't be the only reliable Flame or the team will face major changes.
Mistaken Identity
Maybe some of the early hype surrounding this roster was premature, because so far, the Flames' offseason forward acquisitions haven't contributed enough offence. Domonic Simon and Joakim Nordstrom are still searching for their first points as a Flame, and Josh Leivo has only two assists. It's been over a year since Simon and Brett Ritchie scored their last point. The clock is ticking for these players to find their offensive touch and clean things up in their own end, with an important back-to-back set against the Edmonton Oilers starting on Friday (from 'Pivotal stretch will tell us a lot about Flames' – National Post – 02/19/20).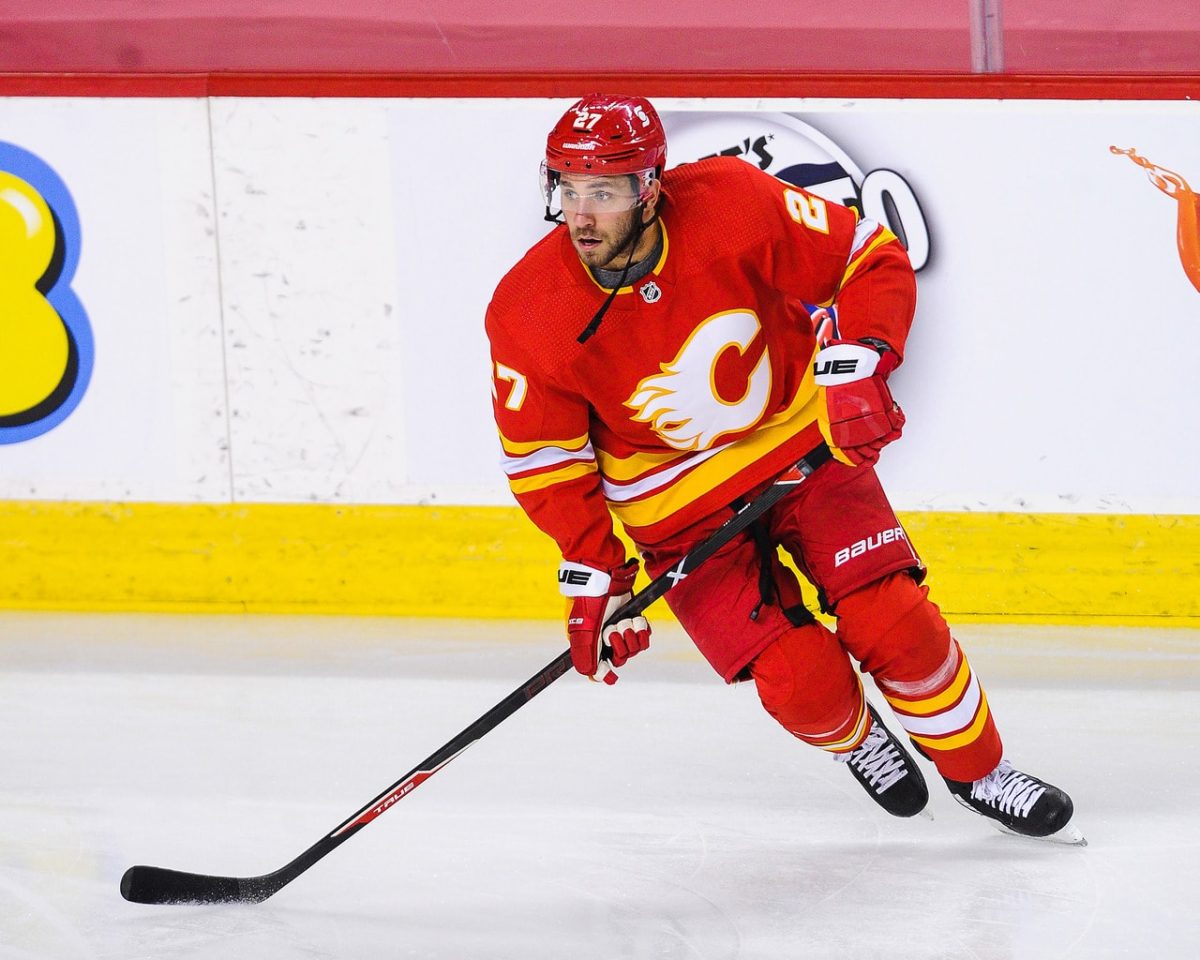 It amazes me that, in a shortened season, the Flames aren't playing with a sense of urgency. Too many times, we've seen their lack of passion and physicality, and they've been dominated in all facets of the game as a result. Former Flames defenseman and current voice on Sportnet 960 The Fan, Rhett Warrener, had some very stern words about Calgary's locker room:
"That room's terrible. Don't tell me that you're a good room. If that's a good room, and that's how you play for each other, then I'm glad I'm not a part of that. Put me in a bad room then, maybe, if you dislike each other you'll play harder? I don't know. We keep going around because we don't want to say anything bad. No way! There's no way that's a good room cause the proof is on the ice, and what it's showing you is that they don't care."

– Rhett Warrener
It's rare for the Calgary sports media to call out a team's internal problems, but Warrener has been inside that dressing room many times as both a player and part of the media. He should know how to detect dressing room issues. I don't think it's the only reason the Flames are struggling, but if there is an elephant in the room, like Sam Bennett requesting a trade, or another issue, I'm certain it's causing them to be distracted. It feels like most of the team isn't playing up to their potential this season, which is bizarre considering the talent they have on their roster.
Back to Basics
It's easier said than done, but the Flames need to loosen their grip and relax a little. Sometimes the pressure of playing at the highest level can be overwhelming. Sean Monahan has just two goals, and his shooting percentage is at 5.6%, but he's had a plethora of opportunities this season and has been finding offence via assists with 10 through 16 games. The goals should come soon for the centre who's put up seven 20-plus-goal seasons.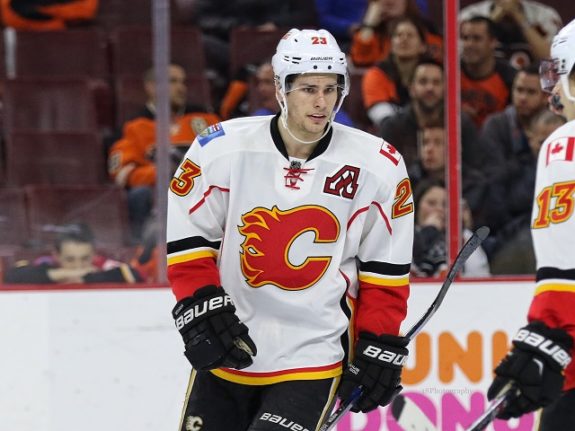 Head coach Geoff Ward hasn't been shy to change his lines throughout the course of a game if they aren't generating enough offence, and that's led to some heavy criticism from fans who feel the lines haven't had enough time to build chemistry. No doubt, some coaching decisions, or lack thereof, haven't panned out this season, but Ward has a stellar group of players to work with, and firing him this early would create more distractions on top of Bennett's trade request which has already added to the Flames' struggles. Ward isn't the one who needs to score goals. His players need to take the onus upon themselves to carve out an identity as a complete team.
Markstrom has put up a tremendous .918 save percentage and holds a record of 8-5-1 this season. In his 14 games, he's already had two shutouts, and of the 437 shots he's faced, he's made 401 saves. He has had a remarkable start to the season.
We saw the Canucks tame the Flames when they showed up to the rink on February 13 in street clothes instead of the usual suit and tie, which resulted in a huge 3-1 win. Earlier in the season when the Flames faced a little adversity, they held a "players-only" meeting, which resulted in a 2-0 statement game. Most recently, at Thursday's practice, the Flames played music to try and loosen up the players and keep the mood light. The Flames need to get back to basics, and make the rink a fun place to be again, because the team will find success when everyone is invested.
What Can Fans Expect?
Flames fans can always expect their team to reach a certain level of competitiveness against the Oilers. A home-and-home series starting tonight at the Saddledome will surely get the players excited, and we'll likely see both Markstrom and David Rittich suit up in this series. It's not the Battle of Alberta that the Flames won't show up for; it's the other five teams in their division that they need to start playing better against. When are the Flames going to start playing other teams like they play the Oilers?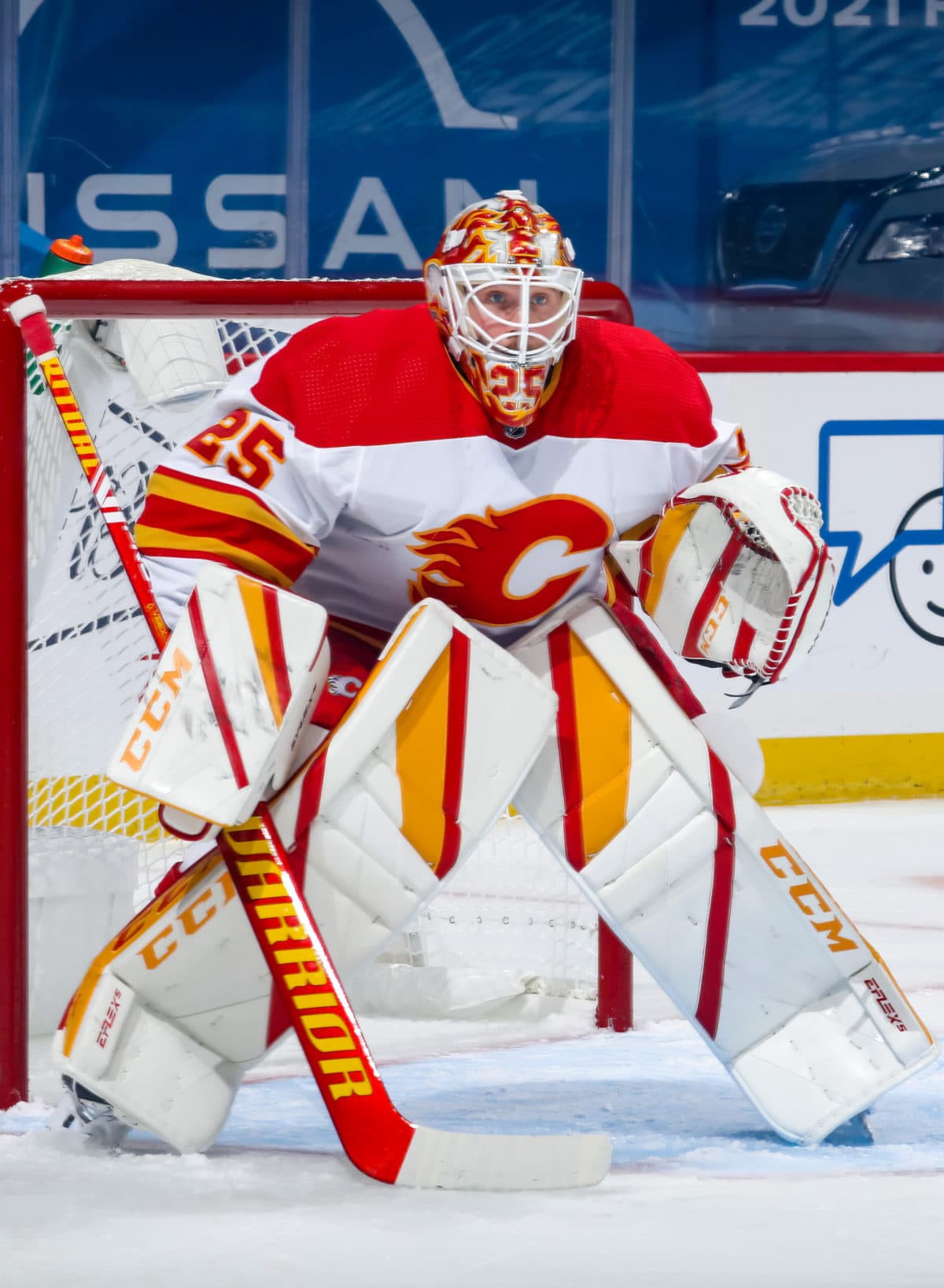 With an 8-7-1 record, the Flames aren't in irreversible trouble yet. Their red-hot players have not gone unnoticed, but the team could risk missing the postseason if they continue to be mediocre, wasting another year of their core and maybe losing players to better teams. Markstrom gives his team a solid chance to win when he's called upon, so instead of wasting his talent, the Flames need to respond to his heroics by producing offence at a more consistent rate.
---
---
My job as a writer is a dream come true. I wake up every day and remember, this is the kind of job I've wanted since a very young age. In order for me to continue fulfilling that dream, I need you, the reader, to let me know how I'm doing. Feel free to subscribe to The Hockey Writers, and drop a comment regarding anything Calgary Flames. Thank you!