The Colorado Avalanche have been blitzed by injuries and missing players due to COVID protocol this season, but there has been one consistent, steadying force.
Despite head coach Jared Bednar constantly needing to juggle lines, losing three of their top defensemen for an extended period of time, losing Nathan MacKinnon for parts of two games and captain Gabriel Landeskog for two more, goaltender Philipp Grubauer has been the oak tree in the center of the injury-riddled thunderstorm for the Avs.
The Avalanche are leaning heavily on Grubauer, who is in his third season with the club after coming over from the Washington Capitals in a trade before the 2018-19 season. After splitting time with Semyon Varlamov in his first season and Pavel Francouz last season, Grubauer is now the go-to guy for Bednar between the pipes, and the 29-year-old German has responded to the call.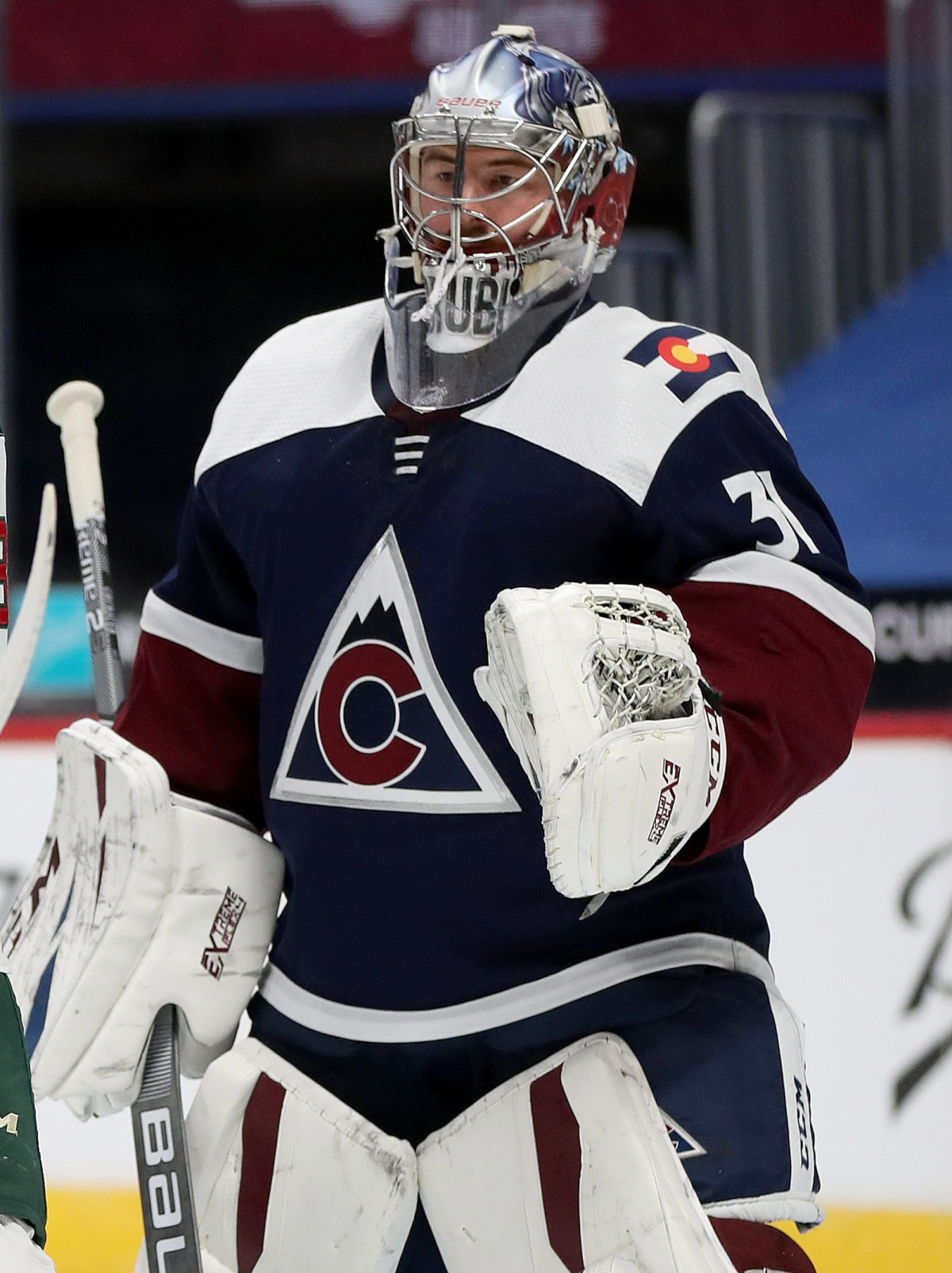 Grubauer has been one of the best goaltenders in the NHL so far this season. He is second in the NHL with a 1.64 goals against average and second in the league with a .936 save percentage. Vegas Golden Knights goalie Marc-Andre Fleury leads both categories – but just barely – at 1.56 and .937, respectively.
Grubauer is also tied for third in wins this season, with eight. Frederik Andersen of the Toronto Maple Leafs (10 wins) and the Tampa Bay Lightning's Andrei Vasilevskiy (nine) are ahead of him. Andersen has played 15 games, and Vasilevskiy has played 12, while Grubauer has just 11 – which is also fewer than the other two goalies he's tied with at eight wins.
Grubauer Unfazed by Changing Lineups
Grubauer has been about the only constant for Colorado at the back.
Colorado has used 11 defensemen this season. Only the COVID-ravaged Minnesota Wild (they've had six defensemen on the injury list in February alone) have played more blueliners with 12.
It hasn't been just inconsistency in the defensive pairings in front of him, but it's been inexperience, too. Entering the season, the two most experienced defensemen on the roster were Erik Johnson (776 games) and Ian Cole (541 games). Johnson has played just four games this season due to injury and COVID, and Cole was traded to Minnesota just two games into the season.
That left Samuel Girard as the grizzled veteran of the unit. Girard is in just his fifth NHL season, with 225 games entering this season. If that number seems light for a 'grizzled veteran,' look at the context. With Girard out of the lineup for Colorado's 3-2 win over Vegas on Tuesday, the Avs' six defensemen in that game entered this season with only 237 games of NHL experience combined – and 116 of those belonged to Devon Toews.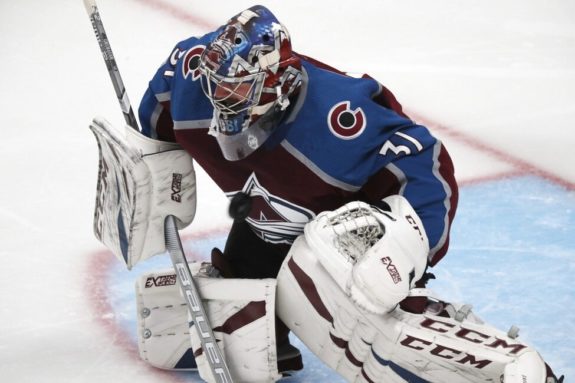 It doesn't matter who Grubauer sees in front of him because he's really seeing the puck well. Grubauer has racked up an 8-3 record with a pair of shutouts this season. His career-high for shutouts is three. He's also only allowed more than two goals twice this season, and one was the 4-1 season-opening loss to the St. Louis Blues. Grubauer has allowed just five goals in his last five starts.
Grubauer Needs to Stay Healthy, Too
Grubauer's sharpness started after the restart last season but was cut short when he was tagged by the injury bug in the postseason.
The team heads to Lake Tahoe to take on Vegas once again on Saturday, where Grubauer will almost certainly make his second career start in an outdoor game.
The last one – last season's Stadium Series game at the U.S. Air Force Academy in Colorado Springs – started well for Grubauer but didn't end so hot. Grubauer stopped 14 of the 15 shots he faced before having to be pulled because of a lower-body injury, and the Avalanche went on to lose 3-1 to the Los Angeles Kings.
He missed the rest of the regular season with that injury but returned for the postseason. He went 5-0-1 after the restart with a tidy .922 save percentage and a 1.87 goals-against average. But another lower-body injury in Game 2 of Colorado's second-round series with the Dallas Stars sidelined him again, and Colorado lost the series in seven games.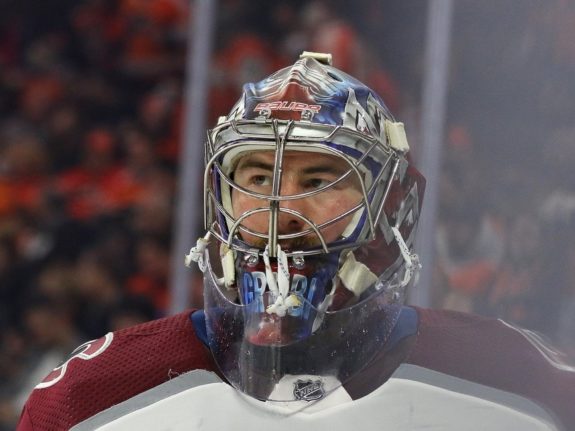 The Avalanche can't afford a repeat of that this season, especially right now. Backup goaltender Pavel Francouz has been on the injured list the entire season, and there is no timetable for his return. Hunter Miska stepped in but struggled, losing both of his starts. Miska is currently on the COVID protocol list, making Adam Werner the backup. Werner has one career NHL start and has played in two games.
Expectations were Stanley Cup or bust at the start of the season, and those expectations didn't change because of the early injury trouble.
That meant Grubauer had to be the anchor because everything else in front of him seemed to be in flux. He's delivered, showing that he is one of their most vital players if they want to reach those high expectations – and he's in the conversation for the Vezina Trophy through the first quarter of the season because of it.
---
---
Lifelong storyteller and experienced hockey reporter that has covered everything from major juniors to the NHL. Worked for various newspapers across Minnesota and North Dakota, and now covering the Colorado Avalanche for THW.