The Calgary Flames won't be catching a break from Corey Perry anytime soon, as the league-known agitator has signed a one-year deal with the Montreal Canadiens. Typically, this wouldn't pose a significant issue for the Flames, but since the NHL's realignment of their divisions, the Flames will go head-to-head with Perry and the Habs nine times over the duration of the 56-game regular season.
Perry is considered a pest, as he thrives on getting under his opponents' skin. He is also fresh off of igniting a rivalry between himself and Matthew Tkachuk during the 2020 Stanley Cup Playoffs, after the two feisty forwards exchanged fists. The two former London Knights have set the stage for a Flames and Canadiens matchup that hasn't seen this much excitement since the late 80's.
Deadly Against Calgary
Perry's stats certainly jump out to any hockey fan, and so do his career accolades. In 1,045 NHL regular-season games, he has 797 points, and he's also posted 98 points in 145 playoff games. He lifted the Stanley Cup with the Anaheim Ducks in 2007, has four NHL All-Star appearances, a Hart as well as a Maurice Richard Trophy, and two Olympic gold medals. His career achievements are miraculous, but what's even scarier for the Flames are his stats against them.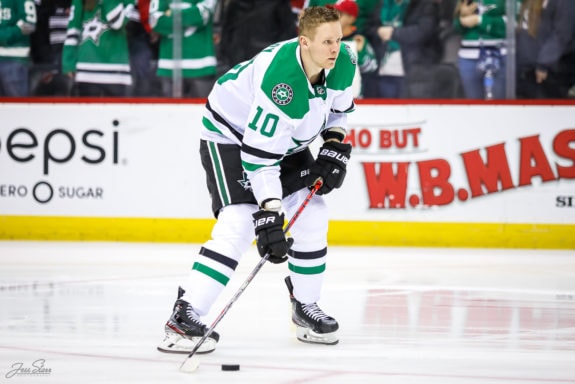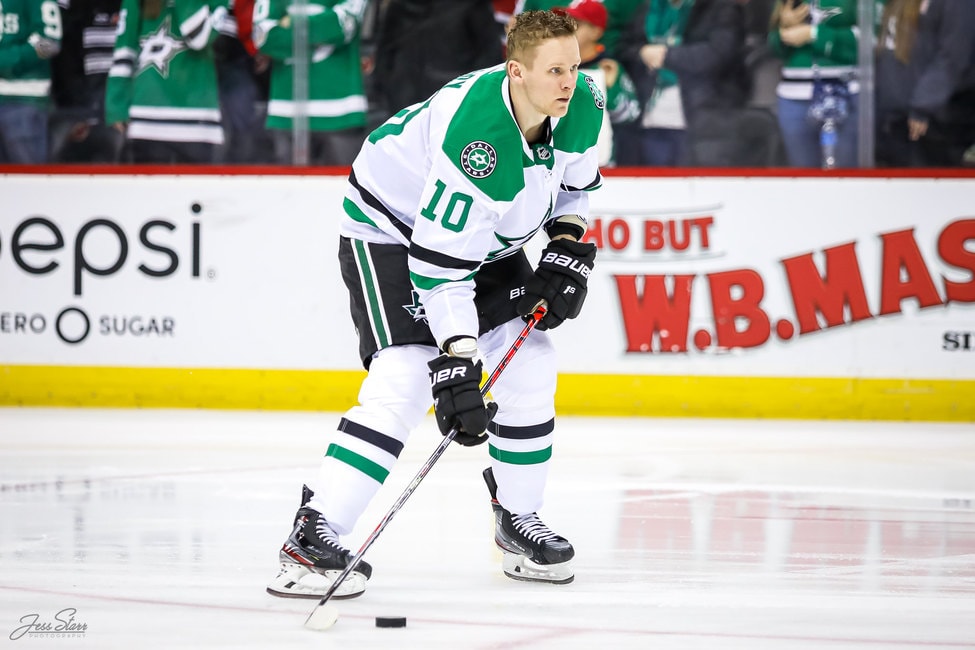 The Calgary Flames have never defeated a team that has Perry on it's roster in the post season. He is a perfect 4-0 when it comes to series wins against the Flames, securing three with Anaheim and one with Dallas. Despite his recent decline in point production and speed, Perry has still managed to find the twine. In the last six seasons, he has 17 points against the Flames, and he also boasts 17 points against them in the four playoff series.
Well-Known Pests
Perry has flourished into one of the NHL's most highly-talented agitators, as he stands alongside the company of other poke-the-bear style players like Nazem Kadri, Brad Marchand, and Tkachuk. These aggressive yet silky forwards have found a way to always be at the centre of attention, while still getting it done offensively.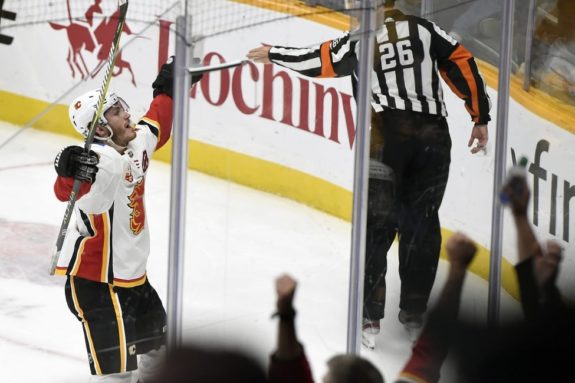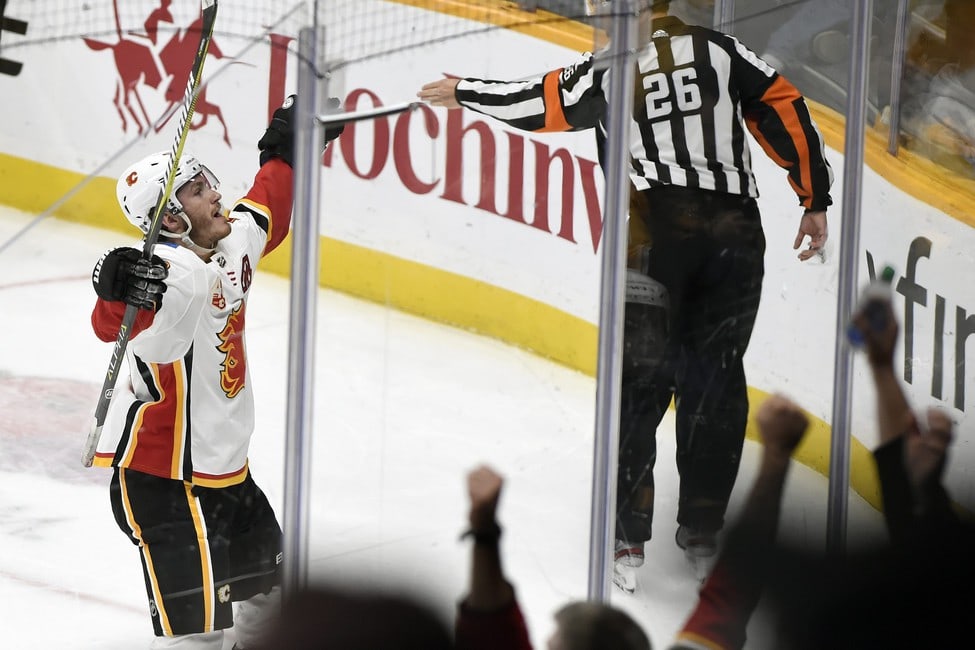 Perry and Tkachuk are likely to scrap it out like kids in a school yard the moment they lock eyes this season, as the two were nowhere near exchanging pleasantries at the end of last season. Just a little over 12 minutes into the first period of Game 1 in last year's Stanley Cup Playoffs between the Flames and Stars, the two forwards dropped the gloves.
Both Tkachuk and Perry possess a similar game-style. Both play a tremendous 200-foot game, and cover all ends of the ice. (From 'Stars' Benn understands Tkachuk-Perry comparisons,' Calgary Sun, 08/11/20) A player who can produce offensively, cut down the oppositions scoring threats, and play a physical game is a player worth keeping, and they can change a series, too.
Former Flame Theo Fleury also played the game on the edge, and was considered a pain to play against. He gave high praises to the on-ice workhorse style of hockey both Perry and Tkachuk produce.
"Those are the kind of guys that change a series, change momentum. Those guys are effective guys… if you don't cross the line. Sometimes I crossed the line and put my team at a disadvantage, and I see Corey Perry do that throughout his career. But I haven't seen Matthew cross that line where he's a detriment to his team. There's that fine line. Especially in the playoffs that's where these guys can be incredibly effective or be a detriment."

Theo Fleury
Missed Opportunity
After Perry signed the one-year deal with the Habs worth $750,000, it became very clear to me that the Flames missed the mark on a major opportunity. This contract may be a "show me" contract, where Perry needs to prove his worth in order to receive work after the 2020-21 season, but at near-league minimum for a guy as polished as him, I am in disbelief that we aren't hearing of any interest from the Flames' side in the 35-year-old.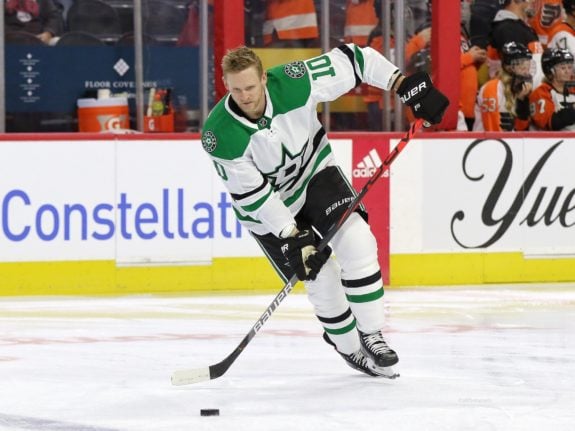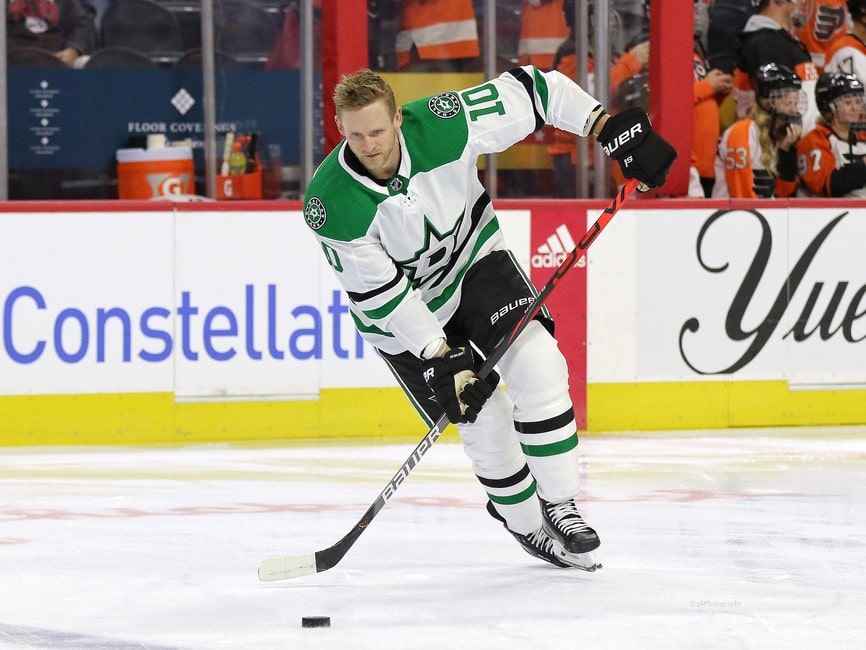 Although it would have required a trade and some roster shuffling, I would have loved to see Perry in a Flames jersey. As the saying goes, 'If you can't beat 'em, join 'em'. He has always caused nightmares for the Flames, specifically in the Honda Centre where the Flames' curse in Anaheim lasted 13 seasons without a victory under the Orange County sun.
The last thing the Flames need is a reason for Perry to get hot, but playing in his home country for the first time in his NHL career is sure to fuel his drive. It won't just be the Flames that will struggle to contain his antics, but with this season's games being so close together, and the games feeling more like a mini-series due to the division alignments, it's even more of a reason for him to build momentum. Playoff settings are where he thrives, and the 2020-21 regular season will replicate that playoff-like mentality.
Fierce Foe
In his 15-year NHL career, Perry has been involved in 39 fights both during the regular-season and playoffs, with four of those tilts coming against Flame players. His first fight against a Flame was on Nov. 26th, 2006 against Chuck Kobasew. Perry joining the Canadiens brings a savvy new spark to a team that lacks grit, because not only does adding him guarantee more protection for their current players, but it also means they'll get some veteran scoring, and Stanley Cup experience.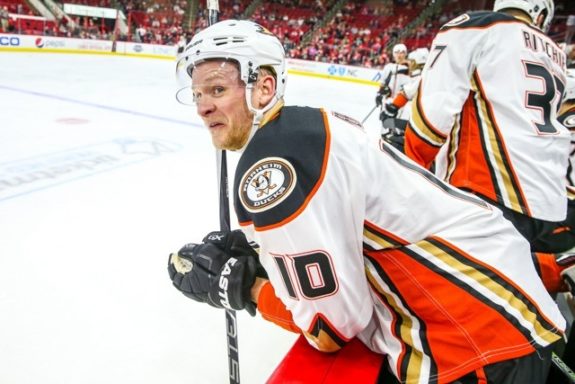 The Flames surely have their work cut out for them now, as the pressure mounts on what feels like the longest wait for a regular-season to debut. Perry will bring a lethal element to the Canadiens lineup, and the Flames will need to prepare for his explosive talents. The Flames' first test against Perry and his new squad is slated for Jan, 28th, 2021.
---
---