Mark Giordano doesn't appear ready to retire in the foreseeable future, however, whenever he does, the Calgary Flames will have quite a few worthy options for the captaincy. Matthew Tkachuk is the most obvious person to fill this role when the time comes, and, with the rising trend of a team's star player being named captain at a young age, it's difficult to see the Flames going in a different direction.
However, it may not be the right move if Giordano retires within a year or two. There are quite a few dark horse candidates who could excel with the captaincy especially if it's a transitional captaincy to hold down the fort until Tkachuk is a bit older.
Mikael Backlund
Mikael Backlund would be the most likely candidate if Flames management decides to hold off on handing the reins over to Tkachuk for a multitude of reasons. He made his debut with the team in the 2008-09 season and although he wouldn't become a regular at the NHL level until 2010-11, he's been an asset to the Flames organization for over a decade and he's only 31 years old. While he's not a star player by any stretch, he's the type of player who should have their loyalty rewarded and captaincy is the perfect way to do so even if it is just a short stint.
Backlund is also under contract until the 2023-24 season with a no-trade clause, so he's a player who is likely going to be with the team for the foreseeable future unless something drastic were to happen. Having someone as consistent as Backlund as captain is never a bad thing, even if the point totals aren't as high as some other players. A player who plays great defense while putting up 45 to 55 points every season is a perfect example of leading by example.
Sean Monahan
Sean Monahan had a rough 2019-20 season, however, if he can bounce back in the 2020-21 season then he certainly deserves to be in the captaincy conversation. Monahan has been a full-time NHL player since the 2013-14 season and with the exception of last year has been consistently improving throughout his career. His 82 points in 78 games during the 2018-19 season is likely not what should be expected every season from him, however, 60-70 point expectations are likely achievable for the 26-year-old.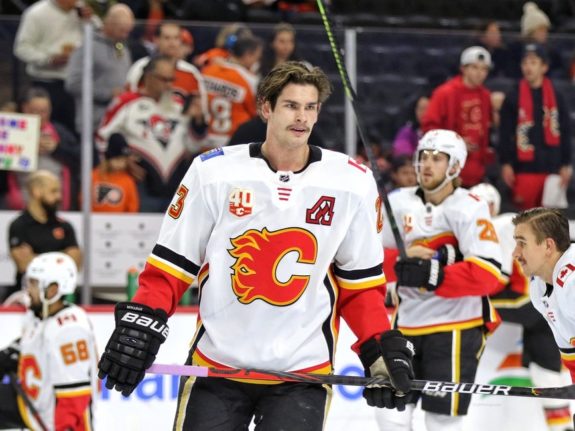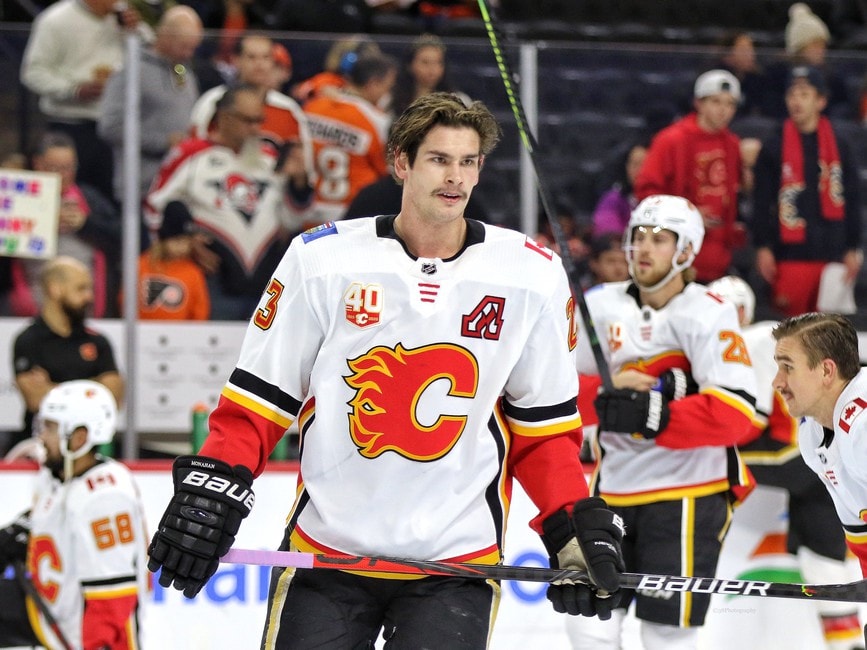 The biggest con to considering Monahan for captaincy would be the risk of him repeating his 2019-20 performance sometime in the future. If he were to perform similarly as the captain, it could be disastrous for the team and potentially for his career as well. Bouncing back at the NHL level is difficult, however, bouncing back with the responsibility of leading an entire franchise on your shoulders is much more difficult. Not to mention, the 2020-21 season will be something unlike anything we've seen in the past, so one bounce-back season may not be a guarantee of a return to form.
Chris Tanev
Of these three options, Chris Tanev is by far the least likely, simply because he hasn't even played a game for the Flames yet. A year or two from now though, he could be a great transitional captain if the management doesn't want to anger a long-term player by stripping the captaincy later on. Tanev was an alternate captain while he was with the Vancouver Canucks, so he definitely brings leadership to the table. He's a solid defender who plays with a lot of heart.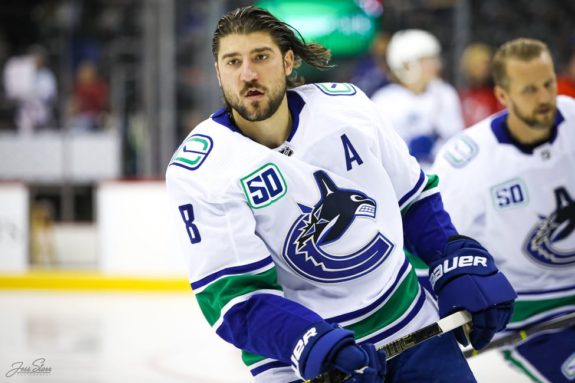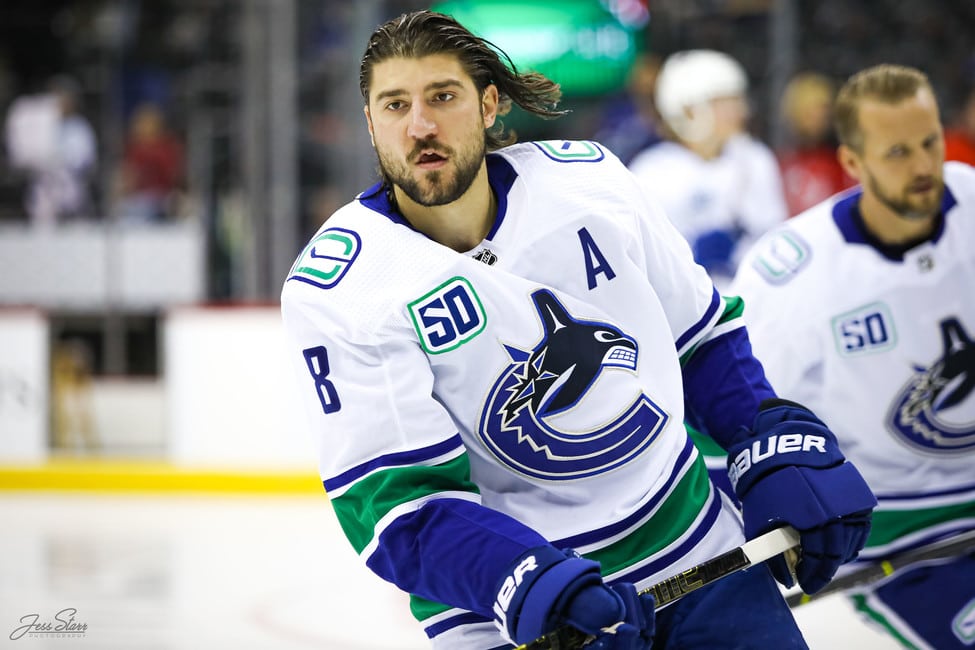 The captaincy doesn't always go to the best player or the most tenured player – a great example of this would be Willie Mitchell with the Florida Panthers, who was named captain shortly after signing as a free agent from the Los Angeles Kings. With that being said, naming a captain who hasn't completed a full season with a team isn't ideal, however, the Flames are lucky enough to be in a situation where they have time to figure this out. Giordano isn't going anywhere for at least a year or two, and they're certainly not going to strip him of the captaincy, so there's plenty of time to figure out his successor.
---
---
William Espy is a graduate of California State University, Stanislaus. He has been writing about hockey since 2016 on various platforms. He currently covers the Columbus Blue Jackets but had a previous stint covering the Calgary Flames.