The '12 Days of Christmas' is a classic holiday song first published in its current form in 1908. In a nod to the classic carol, join The Hockey Writers as we count down the 12 Days of Hockeymas. Each day, we will provide you with a piece of hockey history as we eagerly await the start of the 2020-21 NHL season.
For the fourth day of the Calgary Flames Hockeymas, we decided to review the four highest draft picks in the organization's history. While they haven't had nearly as many high selections as their cross-province rivals, they have still found themselves in solid spots to select some talent over the years.
However, despite having some poor teams over the years, particularly a rough stretch from 1997-2003, where they missed the playoffs seven straight times, the organization has never had the first overall pick. In fact, the highest pick they have ever had is fourth overall, which came in 2014, while they were in the midst of another five-year playoff drought.
Aside from the one fourth overall pick they were able to obtain, the highest they've picked in a draft is sixth, a spot they have found themselves in a fair number of times. Today, we will be reviewing four players taken with these top picks throughout their history, going from best to worst.
4. Sam Bennett
4th Overall, 2014
The highest pick the Flames have ever had came at the 2014 NHL Entry Draft where they selected Sam Bennett with the fourth overall pick. At the time, Bennett was seen as a tremendous scoring talent after a 91-point season in the OHL with the Kingston Frontenacs. He likely would have had a great chance at making the team as an 18-year-old if not for a shoulder injury that resulted in surgery prior to the start of the 2014-15 season. Bennett was able to get in 11 games with the Frontenacs at the end of that season, posting 24 points.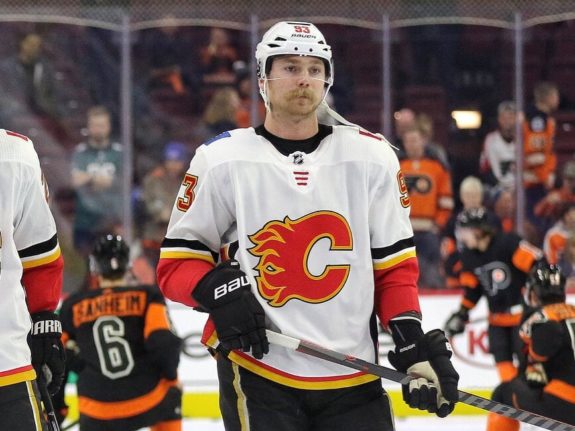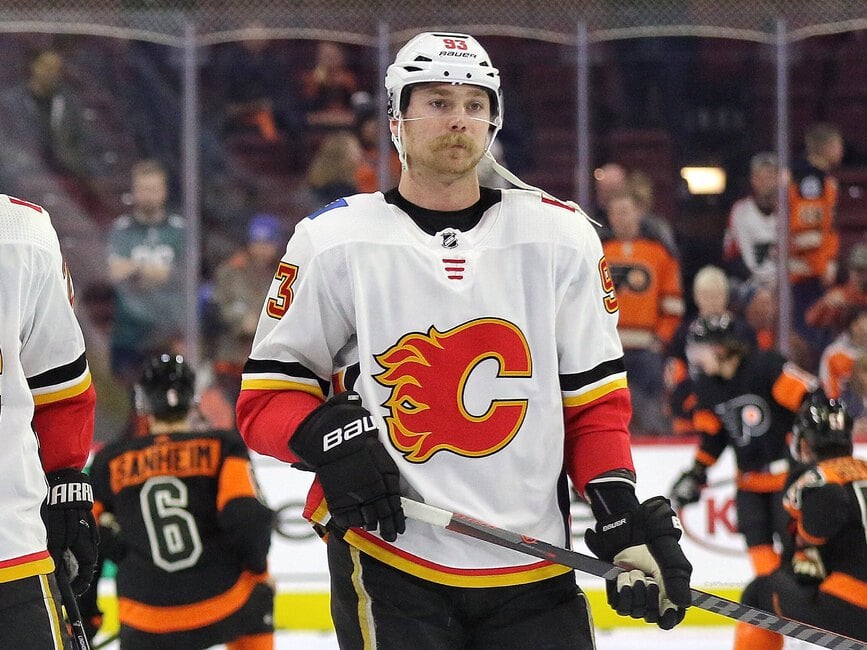 The Flames were a surprise team during the 2014-15 season and were able to make the postseason despite most expecting them to finish near the bottom of the standings. As a result, the Flames chose to call Bennett up for their playoff run, where he appeared in all 11 games, posting three goals and one assist. He had a big impact in every game he played during that stint and had everyone believing he was a superstar in the making.
Unfortunately for Bennett, that hasn't turned out to be the case. His rookie season in 2015-16 with the Flames looked promising, as he was able to put up 18 goals and 36 points in 77 games. But since then, he has failed to hit the 30-point mark in a season. This past season was particularly disappointing, as he managed just eight goals and 12 points in 52 contests. In Bennett's defence, however, he has been able to rise to the occasion when it matters most, posting 19 points in 30 career playoff games.
As it stands now, Bennett sits 14th in his draft class for points, despite playing more games than many players in front of him, as well as a few that are close to passing him. At 24 years old, he still has a chance to turn into a top-six forward many projected him to be, though the clock is ticking.
Perhaps a change of scenery could do him some good, but as of now, it doesn't appear the Flames are willing to part with him. In a draft that saw Aaron Ekblad, Sam Reinhart, and Leon Draisaitl drafted ahead of him, as well as players like William Nylander, Dylan Larkin, and Tony DeAngelo after, it is safe to say the Flames missed on this pick.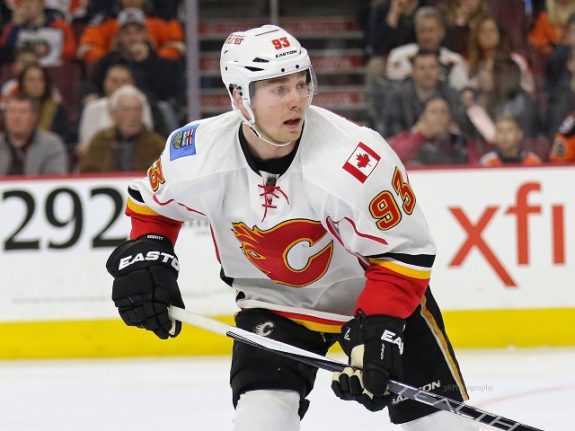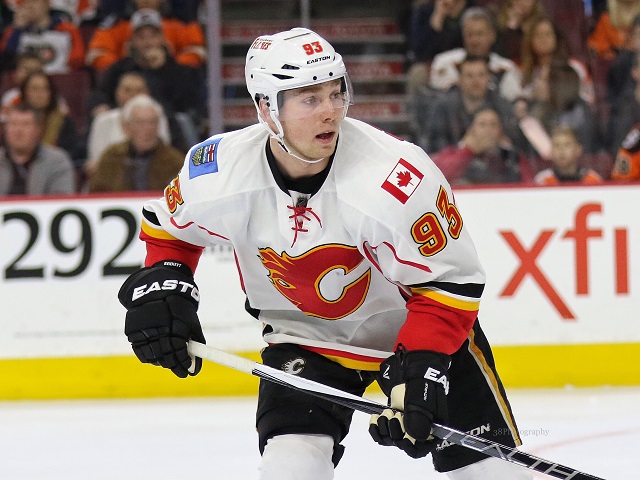 Despite his shortcomings to this point, however, Bennett has done a great job at adapting and turning into a solid bottom-six checking forward, though this isn't what the Flames were hoping for at the time they selected him. While he isn't an outright bust, he is the least impactful NHLer of the four on this list.
3. Cory Stillman
6th Overall, 1992
This one is turning back the clock a little, but the Flames had a sixth overall pick in 1992, which they used to draft another forward in Cory Stillman. It took him longer than the two listed above to make his NHL debut, as he didn't appear in his first 10 games until the 1994-95 season and became a regular in 1995-96. While he didn't blow the doors off during his rookie season, he showed great promise, as he scored 16 goals and added 19 helpers in 74 games.
After his rookie year, Stillman went on to play five more seasons with the Flames before they traded him to the St. Louis Blues late during the 2000-01 season. At the time of the trade, he had 21 goals and 45 points in 66 games played, which was on par with his best season in a Flames uniform in 1998-99, where he had 27 goals and 57 points in 76 games.
Stillman went on to spend three seasons with the Blues and also had stints with the Tampa Bay Lightning, Carolina Hurricanes, Ottawa Senators, and the Florida Panthers. He retired after the 2010-11 season with a very respectable 278 goals and 727 points in 1025 games.
The 1992 NHL Entry Draft, as a whole, was a pretty weak group, so being able to pick up Stillman was a nice selection by the Flames. Drafted ahead of him were Roman Hamrlik, Alexei Yashin, Mike Rathje, Todd Warriner, and Darius Kasparaitis. While Hamrlik and Yashin both had exceptional careers, a redraft would likely have Stillman going ahead of the other three. There were a few other great players taken in this draft, with one being Sergei Gonchar, who went 14th to the Washington Capitals. Still, there is no denying the Flames made a solid pick here.
2. Sean Monahan
6th Overall, 2013
The Flames headed into the 2013 NHL Entry Draft with another sixth overall pick, this time choosing to select forward Sean Monahan. He made the team as an 18-year-old and proved he belonged, registering 22 goals in his 75-game rookie season. It was evident very early on that he was a natural goal scorer.
Monahan has played in six more seasons since that rookie year, scoring over 20 goals in each and cracking the 30-goal barrier on three separate occasions. He, too, set career highs in 2018-19, registering 34 goals and 82 points in 78 games played. Unfortunately for the now 26-year-old, he struggled during the 2019-20 season, posting just 22 goals and 48 points in 70 games, his worst totals since his rookie year. But despite the down year, he leads his 2013 draft class in goals with 194 and ranks second in points with 411.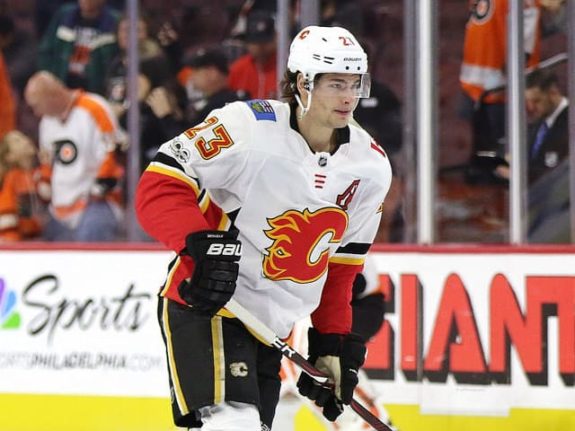 The 2013 NHL Entry Draft, headlined by Nathan MacKinnon, saw many talented players selected in the first round. The players taken ahead of Monahan were MacKinnon, Aleksander Barkov, Jonathan Drouin, Seth Jones, and his now teammate Elias Lindholm. While you could argue Monahan is better than one or two of the players listed, they have all turned into solid NHLers. Still, there is no doubt the Flames selecting Monahan has worked out great.
1. Matthew Tkachuk
6th Overall, 2016
The best pick the Flames have gotten with one of their highest picks ever is forward Matthew Tkachuk, who they were able to grab with the sixth selection of the 2016 NHL Entry Draft. Like Monahan, Tkachuk made the team as an 18-year-old and proved he belonged from the get-go. By the time his rookie season was over, he had 48 points as well as 105 penalty minutes (PIMs) in 76 games, which gave a glimpse of what he was going to be as a player.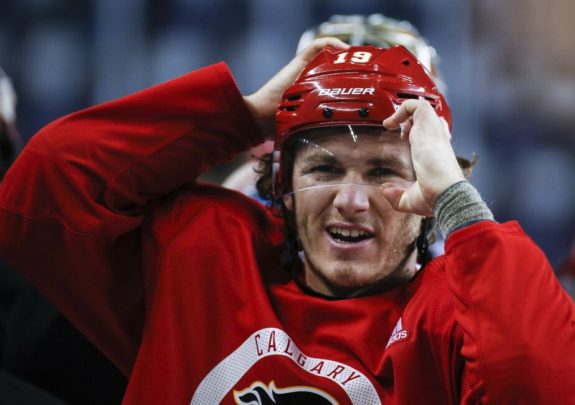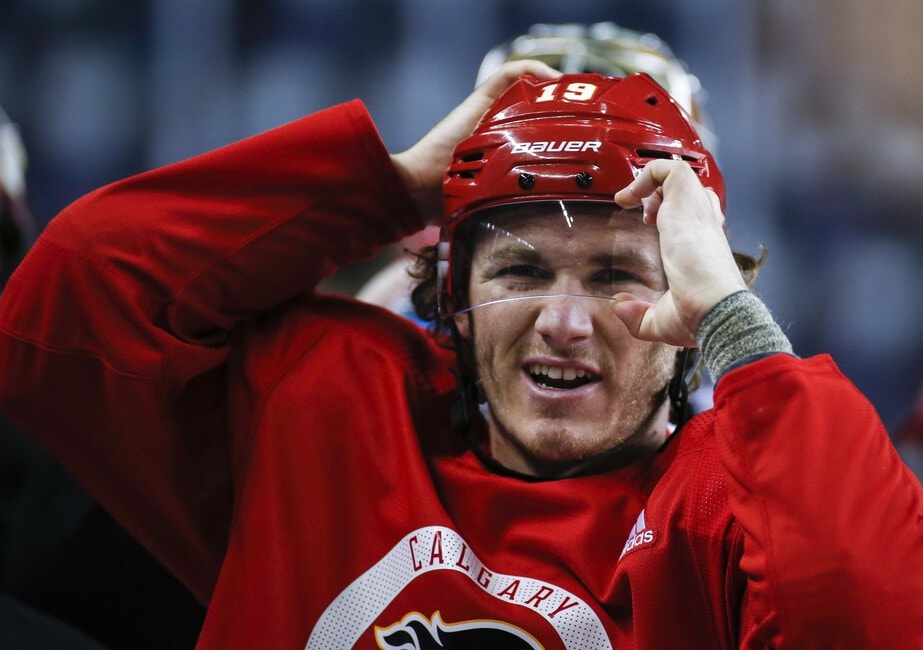 Since that rookie season, Tkachuk has been getting better and better as a player. While he hasn't since hit the 100 PIMs mark, he has maintained his pest-like play, all while continuing to be a big offensive threat. The 2018-19 season, which was his third in the league, saw him post what currently stands as his career highs with 34 goals and 77 points in 80 games.
Though the 2019-20 season saw a slight regression in offensive pace, he still managed 23 goals and 61 points in 69 games, the latter of which led his team. On top of being a fantastic player, Tkachuk also brings great leadership qualities to the Flames and will almost undoubtedly become the franchise's next captain whenever Mark Giordano's time is up.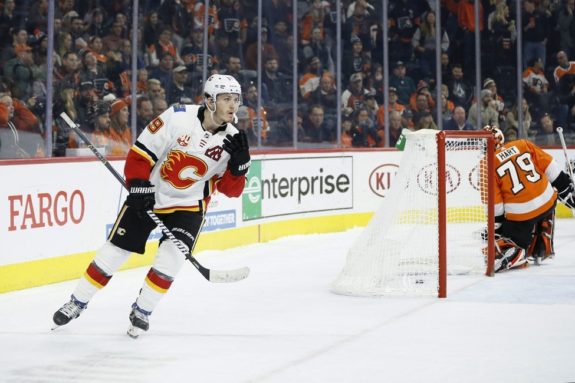 The picks that came before Tkachuk at the 2016 Draft were Auston Matthews, Patrik Laine, Pierre-Luc Dubois, Jesse Puljujarvi, and Olli Juolevi. While the top 3 have all turned out to be terrific players in their own right, one could certainly argue Tkachuk is the best player on that list outside of Matthews. There is no doubt, however, that both the Edmonton Oilers and Vancouver Canucks are kicking themselves over the picks they made.
Busts
While the four listed above are four of the highest players the Flames have ever selected, they are not the only ones. They also selected sixth overall in 1997, where they took Daniel Tkaczuk, as well as in 1998, where they selected Rico Fata. Both of these players were huge flops, as Fata played just 27 games in a Flames uniform and 230 overall, posting just 63 points.
Tkaczuk, on the other hand, only managed to play in 19 career games, all with the Flames. While he was able to post a decent 11 points during that stint in the 2000-01 season, it was the only time he ever appeared in the NHL.
While Fata's 1998 draft class was quite weak, there were still some much better players drafted later in the first round in Alex Tanguay, Simon Gagne, and Scott Gomez. There is no way to word this selection other than the fact that it was a big mistake by the Flames' management.
Tkaczuk is a bit of a different story, given that he looked like a promising NHL player until concussions played a huge role in his development. While his case is more unfortunate than anything else, it still stings to see that players like Marian Hossa, Sergei Samsonov, and Brenden Morrow were drafted later in the first round.
Misses Have Played a Negative Impact
Despite the Flames not having a ton of high first-round picks throughout their history, they likely would have been a lot more successful as a team if they had taken other players with the last three picks mentioned. Though, as everyone knows, hindsight is 20/20 when it comes to drafts, and there have certainly been many worse picks over the years.
---
---