It's the most wonderful time of the year — for a myriad of reasons. The NHL has finally solidified their schedule and revised divisions; the best young players from ten countries are gearing up for a star-studded World Junior Championships. And, of course, the holiday season is right around the corner!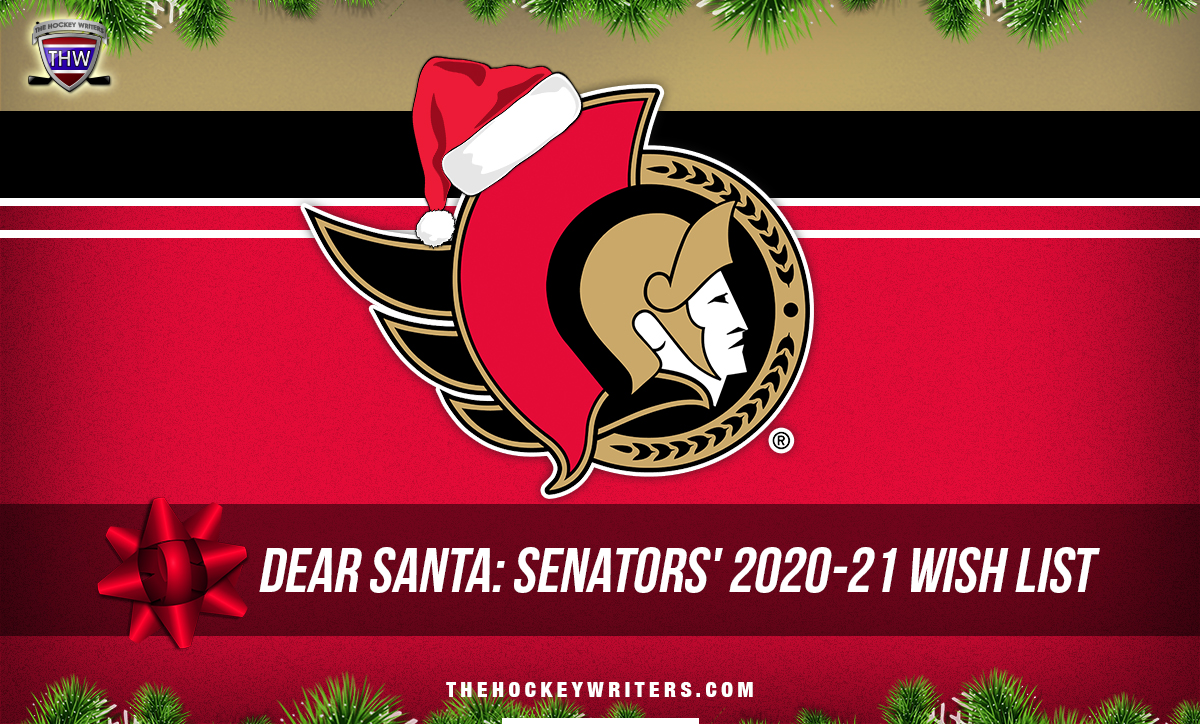 It's the perfect time to sit down and compile a Christmas wish list, and if I were ghost-writing for Ottawa owner Eugene Melnyk's new blog, here's what I'd ask Santa to get the Senators this year.
New Faces on the Podium
This might be an unpopular wish coming from a team in Canada's capital, but upsetting the order at the World Juniors could benefit Ottawa in the long run. The Senators are sending four prospects to this year's tournament, none of whom are joining last year's defending medalists (Canada – gold, Russia – silver, Sweden – bronze).
Tim Stuetzle, the third overall pick in the 2020 NHL Draft, will lead a German team hungry for their first medal in tournament history. The expectation is Stuetzle will play a huge role on the international stage.
"He hasn't played a meaningful game since last March so for him to get his feet wet and compete at this level is good for him. The NHL is hard, and unforgiving, he doesn't have a feel for the NHL but you want him to be as prepared as he possibly can to come in. This is an excellent opportunity for that. Tim doesn't lack any confidence in his abilities. You've seen lots of players that didn't lack confidence that still have growing pains. If you can lessen some of those growing pains, it helps the player, and Tim playing at the world juniors and being a prominent player, will really help. It will be great for him."

Craig Button, TSN's Director of Scouting (From 'GARRIOCH: Led by Tim Stuetzle, the Ottawa Senators will be well represented at world juniors', Ottawa Sun, 12/12/20).
Stuetzle had five assists in five games during his WJC debut last year, and expectations are extremely high this time around. The IIHF gifted us with a Christmas Day matchup between Germany and Finland, where Senators fans can also see Finnish sensation Roby Jarventie in action.
Over in Group B, the United States' roster is home to two of Ottawa's most exciting defensive prospects — Jake Sanderson and Tyler Kleven. The former roommates and current teammates at the University of North Dakota could make a dynamite pairing based on their skill and familiarity. The U.S. finished a disappointing sixth last year, but an experienced roster buoyed by an injection of talent on the blue line should advance much further.
Of course, all three teams will have some stiff competition on their quest for gold; the defending-champion Canadians boast 20 first-round picks among their 22-man roster. The best players always want to test themselves against the toughest competition, and the four prospects representing Ottawa at the WJC will need to be at their best to earn a place on the podium.
A Trip to the Frozen Four
The North Dakota Fighting Hawks entered the season as title favourites in the NCAA this season, thanks in large part to a collection of Senators prospects that have impressed so far. However, with Sanderson and Kleven joining Team USA, UND suffered their first loss, a 5-3 upset to St. Cloud State.
Shane Pinto, the team's leading scorer, was held scoreless for just the second time this season. Fellow Senators draftee Jacob Bernard-Docker was also held off the scoresheet. But the pair combined for three points in a 6-3 rout of Western Michigan the next night, helping North Dakota hold onto the fourth spot in the rankings.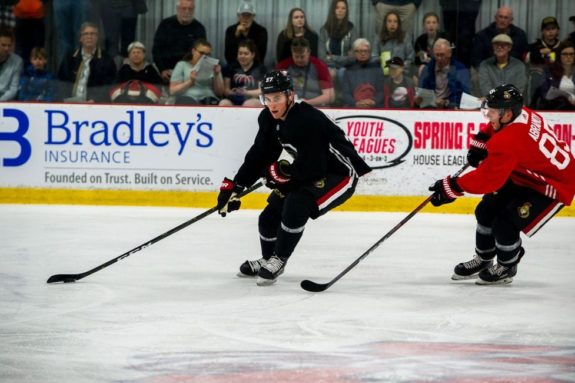 With the gold and bronze medal games scheduled for January 5, and Team USA likely to advance past the group stage, Pinto and Bernard-Docker will need to continue to produce to keep the Fighting Hawks in position for a berth in the Final Four. Pinto has been especially impressive, earning NCHC Forward of the Week honours, with five points in his first three games.
A deep playoff run in the face of high expectations could pay dividends for the Senators' prospects, potentially bringing championship experience to the big club if North Dakota wins it all.
Good Health
This one may seem obvious and likely tops everyone's individual wish list this year. After a wild 2020 that was derailed by COVID-19, good health is at the forefront of most people's minds.
Ridly Greig, another first-round pick by Ottawa in 2020, was released from Team Canada after being deemed "unfit to continue to play" along with four other prospects — Greig tested positive for the coronavirus in early November.
"This is not a hockey decision," Hockey Canada senior vice-president of national teams Scott Salmond said on a conference call. "This is a health decision based on return-to-play protocols. They were unable to continue with camp today. Feel horribly for those kids."
Stuetzle needed surgery after suffering an arm injury while training with Mannheim shortly after the draft but thankfully avoided a serious layoff. While the extra two months of training might have helped Stuetzle's chances of joining the Senators this season, the team will likely have a spot reserved for the talented German if he's able to leave the DEL.
Trade acquisition Matt Murray, arguably Ottawa's most important player in their quest for improvement this season, has struggled with injuries throughout his career. A half-dozen injuries in Pittsburgh limited him to less than 50 games in every season with the Penguins. If the Senators are going to make the leap into playoff-hopefuls this season, Murray's availability will be paramount.
The Big One
There's always that one gift that you know you shouldn't ask for, but you just can't help yourself.
The Senators' equivalent to Ralphie's Red Ryder BB Gun is a new arena. It would be distasteful to ask Santa for a half-billion-dollar present, but what if you only wanted a better place to build it?
In an October interview, Melnyk reiterated his intentions to "build a new arena in five years time, [without] counting on any government funds to help pay for it" (from 'The Master Plan: Biotech player turned Ottawa Senators owner Eugene Melnyk faces off against COVID-19', Financial Post, 10/14/2020).
However, it also seems Melnyk is intent on building a new arena near the same inconvenient location as the current arena in Kanata, after plans to build a new one in LeBreton Flats (minutes from downtown Ottawa) fell through.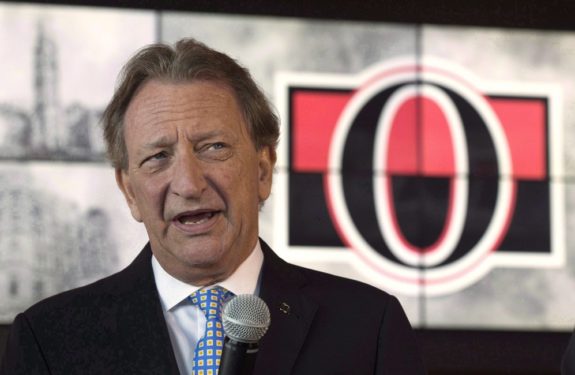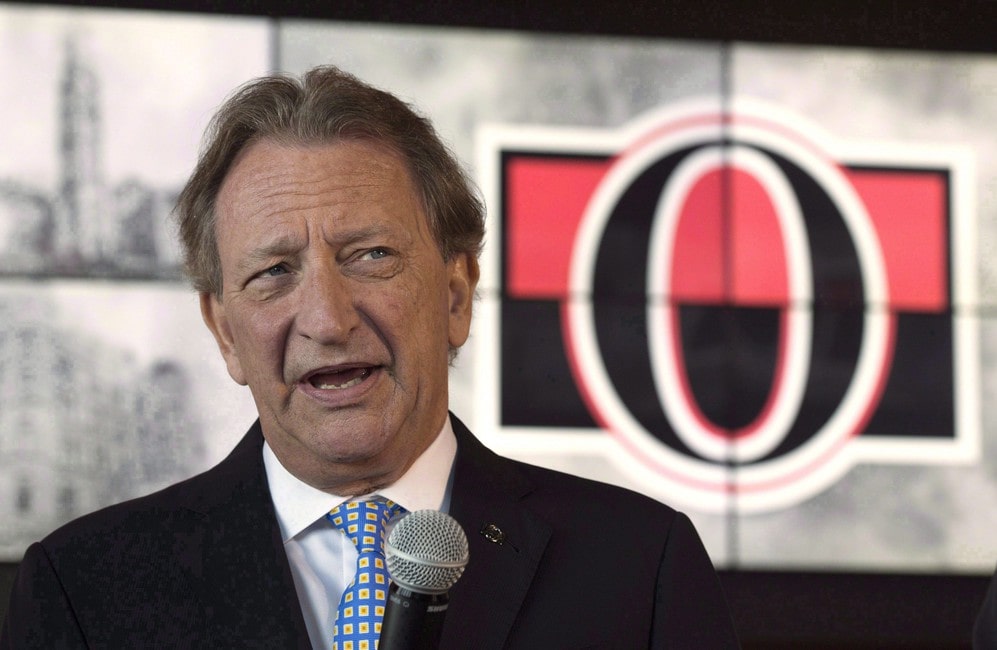 Melnyk's public approval rating in Ottawa has likely never been lower than it is right now, and the failed arena plans are a big part of that. The league isn't even sure when and how many fans will be able to attend games this season, but reviving hopes of a downtown arena would be welcome news for a tortured fanbase.
The Greatest Gift of All
For most families around the globe, this holiday season will be different than any other. Current restrictions on large social gatherings and travel deprive people of one of the true joys this time of year — spending time with family and friends. At this point, it will feel like a miracle when hockey fans can once again gather and watch games together.
Senators faithful might want to leave out an extra serving of milk and cookies in hopes of coaxing some of that Christmas magic out of Santa this season. Admittedly, this list of wishes is a lot to ask for — but if you don't ask, you don't get it, and maybe no other fanbase deserves a little extra holiday cheer more than Ottawa's.
---
---
Avid hockey fan and fantasy devotee. Graduate of the Radio & Television Sports Broadcasting program at CSM. Former intern with The Hockey News. Operations coordinator at theScore. Proud Canadian and dog lover.