Calgary Flames starting goaltender Jacob Markstrom has not performed well in his third season with the team. He has strayed away from the stellar performance he authored last season, at least. 37 wins, nine shutouts, a 2.22 goals-against average (GAA), and a .922 save percentage (SV%) are what he produced in 63 games in 2021-22. Those efforts earned him a Vezina Trophy nomination, which he narrowly lost to New York Rangers netminder Igor Shesterkin. However, In 2022-23, Markstrom has a dismal 14-13-6 record with a .892 SV% and a 2.90 GAA through 35 games. Backup Dan Vladar has outplayed him despite his significantly lower cap hit.
Related: Flames' Vladar Proving to Be a Tremendous Asset
---
Latest News & Highlights
---
Markstrom signed with the franchise in October 2020 for a cool $36 million over six years. The end of this season will see the contract halfway complete, with three years and roughly $20 million in salary remaining. With his play this season costing the Flames points in a tough Western Conference standings race, it's quite fair to be nervous about what the next three years will bring for him and the team. Will he get back to his Vezina-calibre ways, or could he end up wearing another team's sweater? We'll explore both possibilities.
Keeping Markstrom in Cowtown
First, this season could be an anomaly. After such a dominant performance last season, some regression should have been expected. Goalies tend to be up and down, save for all-world examples like the Tampa Bay Lightning's Andrei Vasilevskiy or Winnipeg Jet Connor Hellebuyck. Markstrom's 63 appearances in 2021-22 were also tied for the fourth among goaltenders, and he suited up for an additional 12 playoff games. This all came after dealing with the COVID-19 debacles of the 2019-20 and 2020-21 seasons. Therefore, it's possible fatigue is affecting the 33-year-old Swede.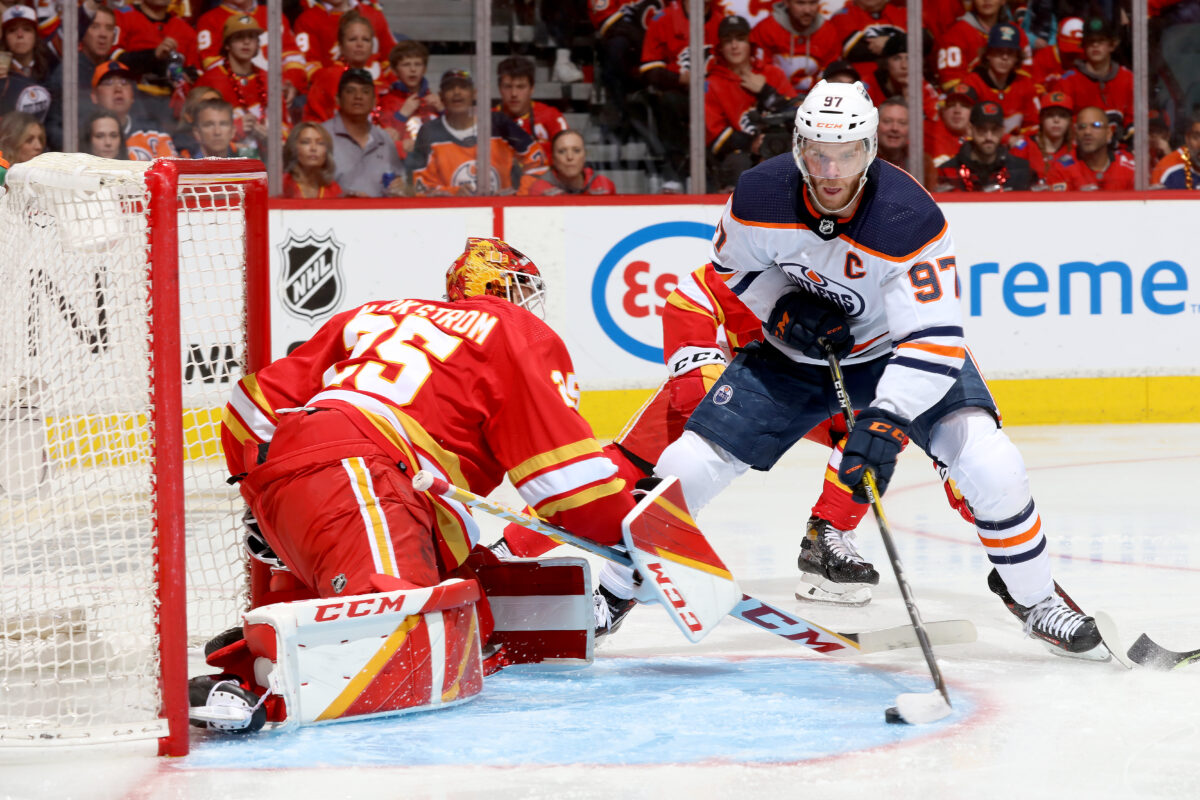 This season has also been an adjustment for many players. After all, the Flames overhauled their roster over the summer with Johnny Gaudreau and Erik Gudbranson signing with the Columbus Blue Jackets and Matthew Tkachuk being traded. Oliver Kylington has also been out of the lineup all season for personal reasons. Therefore, a solid chunk of the lineup in front of Markstrom is different this season.
With 29 games left, maybe the plan should be to lessen his workload and ride the hotter Vladar until either the playoffs or next season, depending on the team's performance. Another option would be to shut Markstrom down for the rest of the season and call up American Hockey League star goaltender Dustin Wolf. However, this is likely the least favourable option for the Flames brass. Regardless, being under the constant spotlight in a Canadian market, Markstrom might just need a reset.
Saying Goodbye to Markstrom
Now might be the time to move on from Markstrom. He is 33 years old with three more seasons on a deal worth $6 million annually against the Flames' books. Next season, Jonathan Huberdeau and MacKenzie Weegar's new contracts will also be in effect, leaving minimal cap space.
If this season is just the beginning, his trade value will only decrease from here on out. If a team feels they can recapture his Vezina-calibre ways and are willing to take on his contract, it may be tough for the Flames to say no. That's not to say Markstrom is dead cap space: he is still a proven starting goalie capable of stopping the puck at an average rate, but he is not playing at the level at which he's being paid; his cap hit is tied for the seventh-highest among NHL goalies.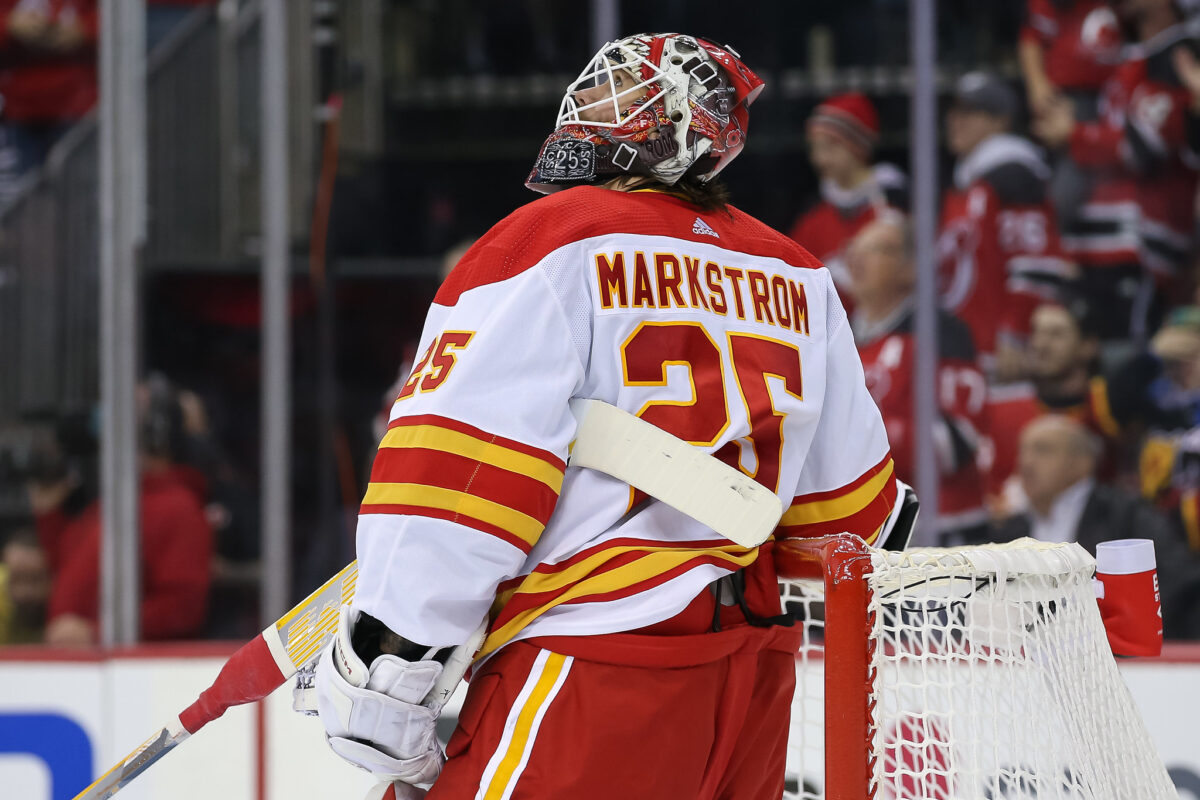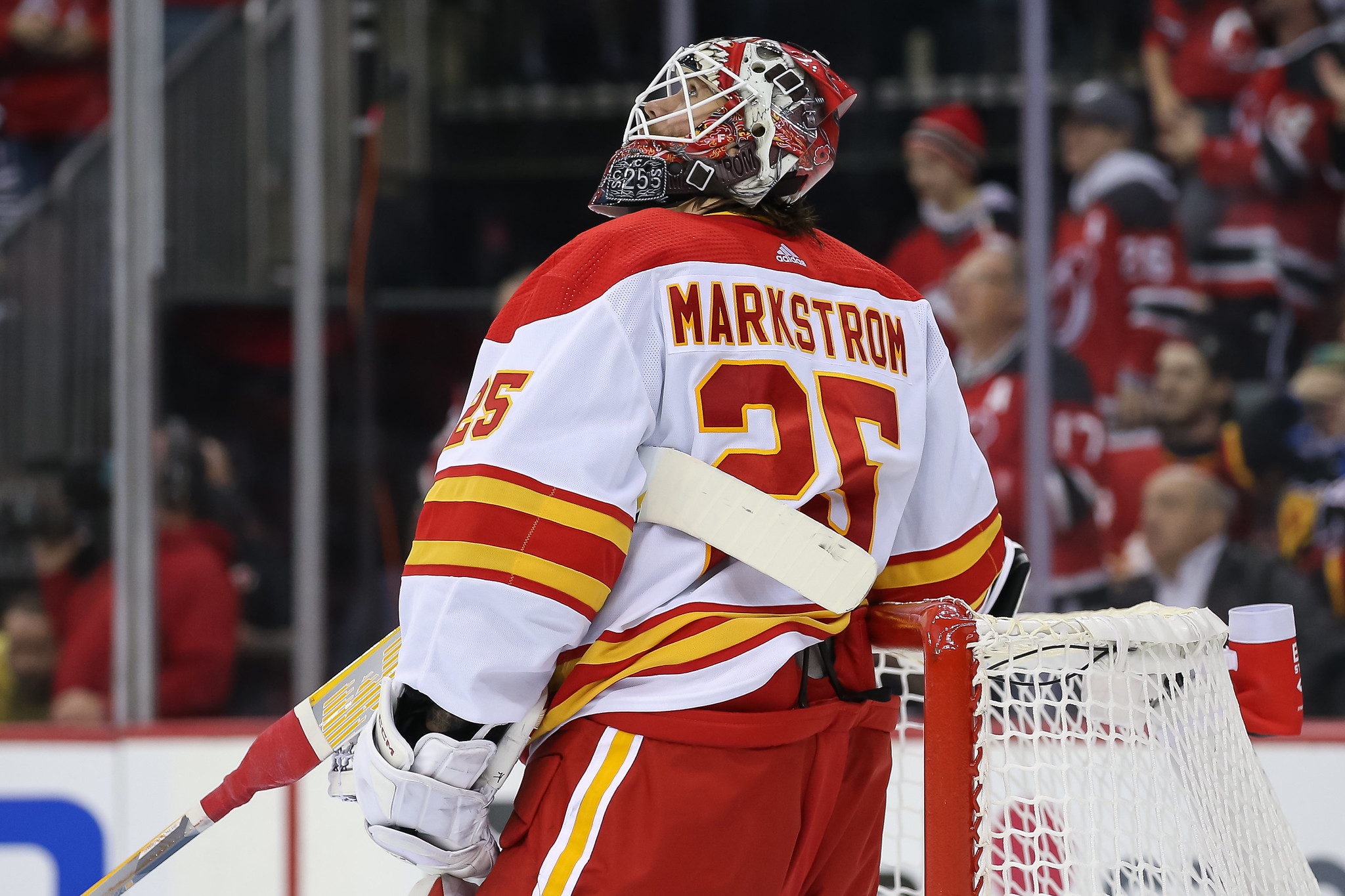 Teams such as the Buffalo Sabres, Montreal Canadiens, Chicago Blackhawks, and Arizona Coyotes could use a starting goalie, and they all have the cap space to afford Markstrom. The Sabres are riding with a trio of 41-year-old Craig Anderson, 23-year-old Ukko-Pekka Luukkonen, and journeyman Eric Comrie. They are close to becoming a playoff team, but Anderson is likely retiring at season's end, and neither Luukkonen nor Comrie has proven himself a bonafide starter.
The Canadiens, Blackhawks, and Coyotes are all either in the midst of or starting a rebuild and may require a netminder to get them through it. Moving Markstrom and a sweetener and taking back an NHL goalie might be a solid option for the Flames. Otherwise, they could trade for a goalie that could be sent down in lieu of Wolf if the team feels he is ready to take the next step.
Markstrom has immense value to the Flames, and last season's performance should not be forgotten despite his current struggles. With more time behind his new team and maybe some rest, he could get back to being the goalie he is paid to be. But if a fair offer comes along for his services, the Flames shouldn't scoff at it.
---
---