The Calgary Flames were thrilled when they acquired former Carolina Hurricane Elias Lindholm in the summer of 2018, and it didn't take long for Lindholm to find deep chemistry on his new clubs' top line. (from 'Flames' top line up there with the best in NHL,' Calgary Sun, 01/02/19) What transpired on the ice in 2019-20 were career-best seasons for Lindholm, Sean Monahan, and Johnny Gaudreau in terms of points.
That rapid trajectory saw Gaudreau tally up 99 points in 82 games, while Monahan had 82 points in 79 games, and Lindholm flashed 78 points in 81 games. Surely this is one of the more offensively talented top lines in the NHL, but after last season's decline in regular-season points, and after yet another lackluster performance from the Flames' top trio in the postseason, Calgary's top line is due for a shakeup.
2017-18 Regular Season
In 2017-18, Lindholm would earn 44 points in 81 games with the Hurricanes. Monahan posted 64 points in 74 games that same season, and Gaudreau accounted for 84 points in 80 games. Both Monahan and Gaudreau are considered star players in the big league, but the chemistry that was once burning so bright between Gaudreau, Monahan, and Michael Ferland could only go so far. Ferland added a major physical presence to the top line in Calgary, but it was time for a change.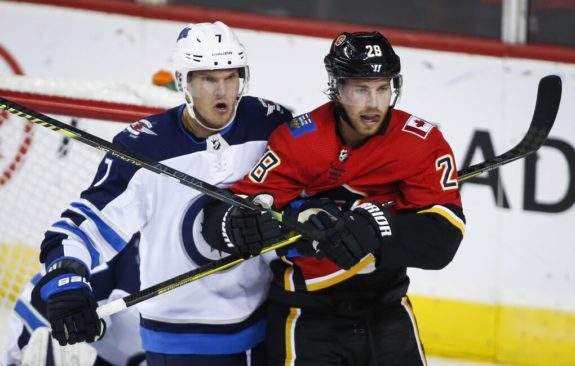 The Flames saw Lindholm as one of the missing pieces to complete the puzzle. The reason Lindholm is considered so deadly, and why he was so highly sought after by the Flames, is his versatility on the ice. He can play both center and right wing, so if the Flames' top line does struggle out the gate during the 2020-21 season, he can be slotted in the faceoff dot or the right side. The top lines decline last season is definitely something to watch closely, but that Flames are loaded with options that feature size and skill.
High Expectations Hindered Flames In 2019-20
The expectations soared through the roof for not only Calgary's top line but also their entire team as they entered the 2019-20 regular season. The prior season the Flames finished first in the Western Conference, only to be knocked out by the eighth-seeded Colorado Avalanche in five quick games. Unfortunately, that pressure and anxiety the Avalanche caused in the spring of 2019 seemed to carry over into the Flames' regular season.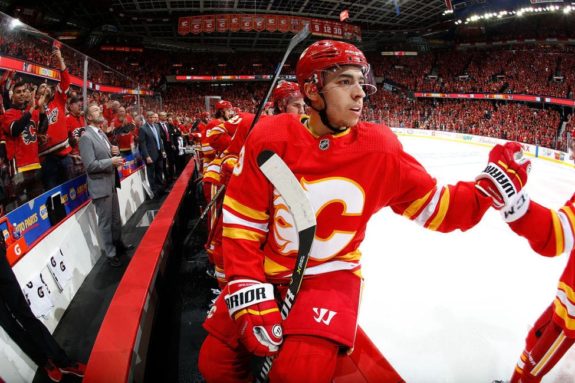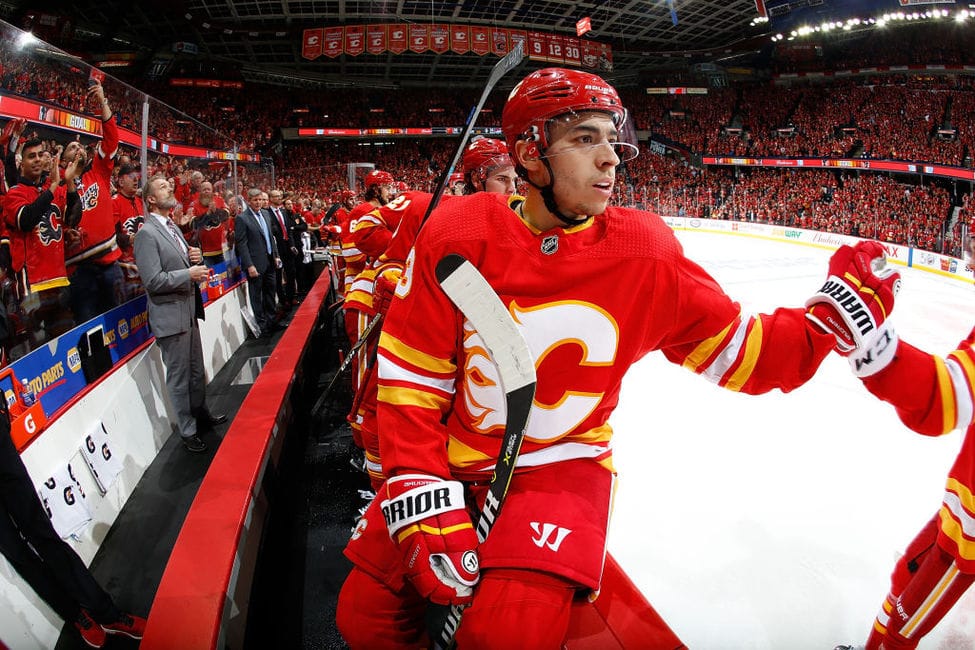 I spoke with Avalanche play by play announcer, Marc Moser, after a game in the Saddledome last season. During our discussion, he said to me "It seems as if the Flames' top line has run dry ever since Gaudreau was hit by Zadorov in Game 3 of last year's playoffs, because ever since that huge hit, the top line has changed."
The confidence level of Gaudreau, Monahan, and Lindholm seemed to take a major dip last year, and they didn't earn any redemption points from their fans in the playoffs last year either. Gaudreau at times seemed too rushed when he was operating with the puck on his tape, and I noticed he doesn't seem to rush the puck into the offensive zone as much either. Teams seem to have almost caught on to the line that once dominated.
The Future In Calgary
If that confidence level continues to deteriorate into next season, I don't think it will take very long to see head coach Geoff Ward shake up his lines. Buddy Robinson will have all eyes on him during training camp as he looks to crack the big squad, but I'm leaning towards Robinson as a potential fit on the right wing with his childhood friend Gaudreau at the left wing, and Monahan at center. Robinson is 29-years-old, and he clocks in at 6'6" and 231 pounds. He may not have the same skill set as Elias Lindholm, but he does add something to the top line that is missing, and that is size.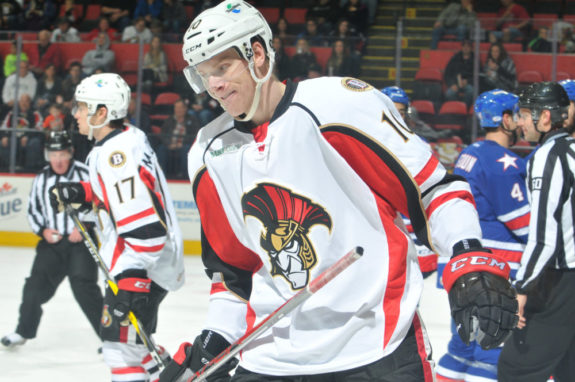 As I mentioned earlier, Lindholm could find himself anywhere in the lineup and still find success. His 320 points in 525 games is a major indication that producing points and making a difference is what he does well. He has also proven that the Flames are the true winners of the trade with Carolina and he continues to show the organization that this is where he wants to be.
Another potential candidate, and one that I've had my eyes on since free agency began, is Erik Haula. Haula earned $2.75 million per season on his last contract, but the Flames have just $1,010,834 left in cap space. For a guy who has posted 175 points in 405 NHL games, and based on his previous contract, I feel Haula could make an excellent addition to the Flames, but it will take a minor trade or a low offer to get him in Calgary.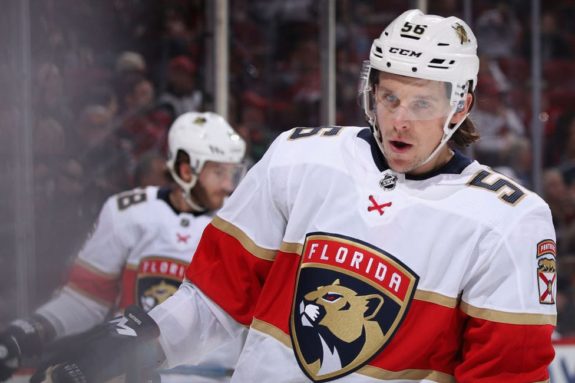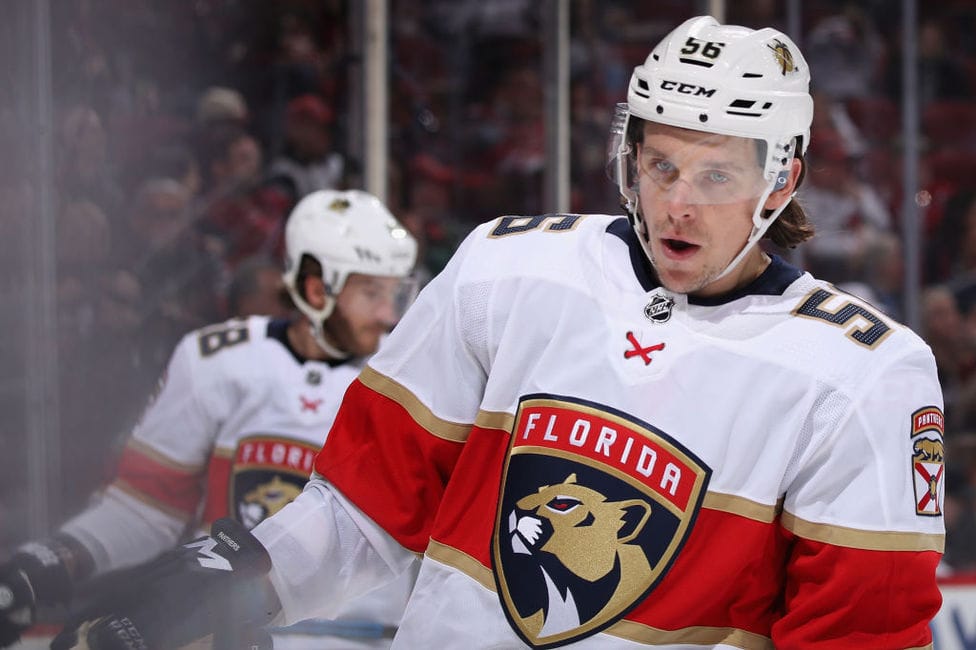 Rather than being fearful of the possibility that the top line could split, fans should welcome the possibility that new chemistry is on the horizon. Brad Treliving has been busy all offseason, and I'm not convinced he's done yet, either.
---
---