It's early November and, yes, we're in full swing when it comes to the NHL offseason. While start dates are still up in the air for a number of North American leagues, hockey is being played around the globe and that means there are a number of Toronto Maple Leafs' prospects suiting up for their respective clubs.
With that in mind, we're going to continue to check in on some of the team's top future talents throughout the year to see how they're doing when their league's get underway. For now, we'll stick to the prospects playing overseas with their seasons in full swing.
Lehtonen's An NHL Defenceman
If you haven't seen video of this kid already, look it up. He's the talk of Leafs Nation right now and will surely be fighting for a roster spot when the NHL does finally get underway for the 2020-21 season.
That said, he's putting on a show right now for the KHL's Jokerit, with eight goals and 16 points in 14 games this season.
Related: Toronto Maple Leafs Have Something Special in Mikko Lehtonen
While his offence is certainly an exciting part of his game, it's what he does in all aspects of the game that could force the hand of Maple Leafs' management to get him on the big club roster sooner than later.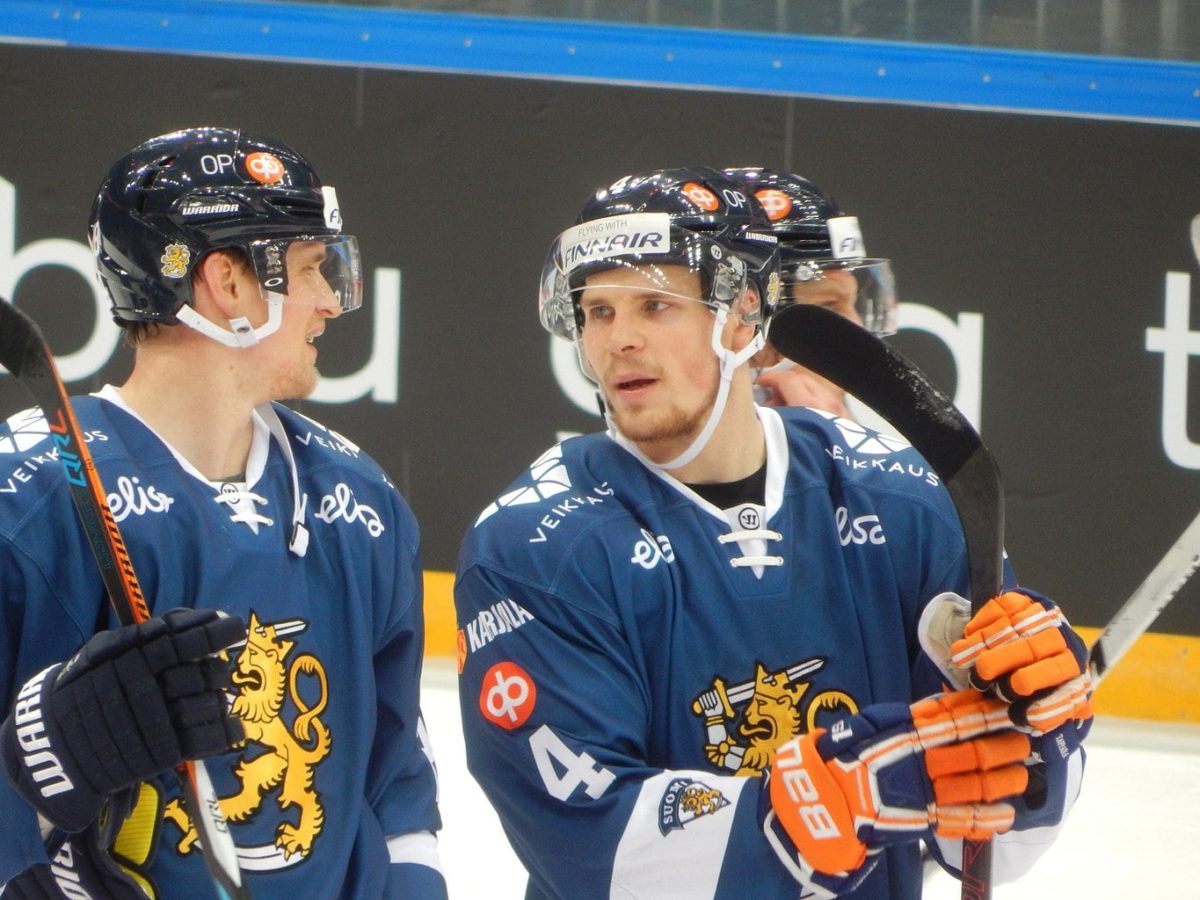 One of the things the Maple Leafs have struggled with over the last number of years is breaking out of their own end and entering the offensive end cleanly. It's true that one player won't be able to fix it, but as the table shows below, Lehtonen could bring a lot to the table for the Maple Leafs.
| | | |
| --- | --- | --- |
| | Breakouts | Entries |
| By Dumpout/Dump In | 0.07 | 1.53 |
| By Pass | 4.20 | 1.13 |
| By Stickhandling | 4.40 | 2.33 |
| Overall | 8.67 | 5 |
Average by style of breakouts and entries per game this season.
Lehtonen was a coveted international free agent when the Maple Leafs got him to sign with them and it's clear that he is both offensively and defensively capable of bringing a lot to the lineup.
Whether he is actually NHL ready remains to be seen, but using his time with Jokerit this season as a tryout, he's shown just how reliable he can be at both ends of the ice and how much he can be counted on averaging nearly 23 minutes of ice-time this season.
2020-21 Stats:
Jokerit (KHL) | 14 GP | 8 G | 8 A | 16 PTS | 4 PIM | +6
Ovchinnikov Taking Steps
Not ready for the top level in Russia just yet, the Maple Leafs' fifth-round pick in 2020, Dmitri Ovchinnikov played three games with Sibir Novosibirsk in the KHL with nothing but a plus-one rating to show for it.
That said, a return to the MHL and Sibirskie Snaipery Novosibirsk – where he wears an 'A' – Ovchinnikov has come alive. In 12 games, he has nine goals and 18 points, including a four-point game after returning to the team's lineup following an injury.
Related: Prospects News & Rumors – Suter, Ovchinnikov & Gunler
While he's not the most physical player, Ovchinnikov has still won 41 percent of the puck battles he's been involved in this season and is a key cog on his MHL club. He's averaging nearly 19 minutes per game and has played in all situations – on the penalty kill and the team's power play.
He's averaging 3.7 shots per game and while he's not exactly a shoot-first player, he does have the ability to put the puck in the net given his opportunities and could develop into quite the fifth-round pick for the Maple Leafs.
2020-21 Stats:
Sibir Novosibirsk (KHL) | 3 GP | 0 G | 0 A | 0 PTS | 0 PIM | +1
Sibirskie Snaipery Novosibirsk (MHL) | 12 GP | 9 G | 9 A | 18 PTS | 2 PIM | +4
Abramov Making Waves in the Q
One of the few North American leagues underway for the 2020-21 season is the QMJHL, where Maple Leafs' prospect Mikhail Abramov is starring for the Victoriaville Tigres with two goals and eight points through the team's first four games after signing his entry-level contract with the Maple Leafs in March.
Donning the 'C' for the Tigres, Abramov is coming off a 76-point season and has carried it over into the pandemic-ridden season for his club. He leads the team in points so far this season and averages over five shots per game.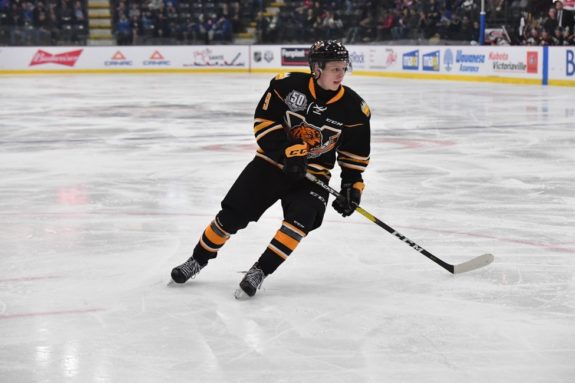 What's so intriguing about Abramov is his ability to get pucks through to the net – something the Maple Leafs have struggled with over the past few seasons. This season, he's taken 25 shots from the home plate area in front of the net with 15 of them getting on goal. Of his 51 shots from all areas in the offensive zone, he's hit the net with 32 of them. That's 62.7 percent of the time – which is impressive.
While he may have more of a pass-first mentality, he does take advantage of his opportunities and should continue to lead the Tigres assuming the QMJHL season can continue as expected.
2020-21 Stats:
Victoriaville Tigres (QMJHL) | 4 GP | 2 G | 6 A | 8 PTS | 2 PIM | +5
With the hopes of getting some more leagues underway north of the border, stay tuned as we will be checking in more with Maple Leafs' prospects as the year goes one and they all get back to the ice ahead of puck drop for the NHL season.
All stats were provided by InStat Hockey.
---
---