This past week was a relatively busy one for the Calgary Flames, who suited up three times between Tuesday and Saturday. First was a game against the Winnipeg Jets, marking the fifth time they have played them already in this very unusual 2020-21 season. Next up was another familiar foe in the Vancouver Canucks, whom they played on both Thursday and Saturday night for the third and fourth time this year.
While the Flames were able to go 2-1 in their three games this past weekend, it was far from pretty. This is a team that is struggling big time to find consistency, and with the season nearly a quarter way through, they will have to find it soon if they want to be a playoff team.
Regroup Versus Winnipeg
After losing back-to-back games versus the Jets the previous week, the Flames showed major resiliency Tuesday night and were able to come away with a 3-2 win. A big reason for this win was the play of Byron Froese, who made his season debut on Feb 6. Despite playing very limited minutes, he was able to score the go-ahead 2-1 goal in the second period and was awarded the third star of the game for his efforts.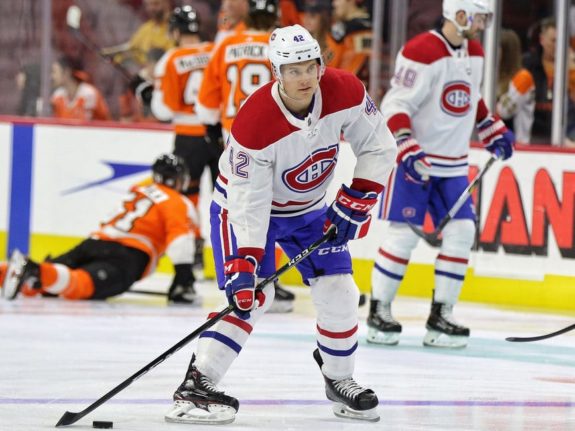 Andrew Mangiapane, who has been red hot as of late, and Elias Lindholm were also able to score in the win, while Jacob Markstrom continued to do what he has done all season, kicking out 25 of 27 shots. This game was a solid team effort, and one many had hoped would be able to help them gain some momentum heading into their two-game set versus the Canucks.
Frustrating Play in Vancouver
Unfortunately, as mentioned above, inconsistency has been the theme for the Flames this season, and that continued in their most recent two games versus the Canucks. They were able to escape with a 3-1 win in Thursday night's match, which gave them a three-game win streak. While that certainly sounds good, it wasn't nearly as positive for fans who watched the game.
The general consensus after Thursday's win was Markstrom, as he has already done multiple times this year, bailed the Flames out with many ten-bell saves. Quite frankly, the Flames were very lucky to come away with the two points they did, as the Canucks were the better team. Unfortunately, the good luck wasn't able to continue Saturday.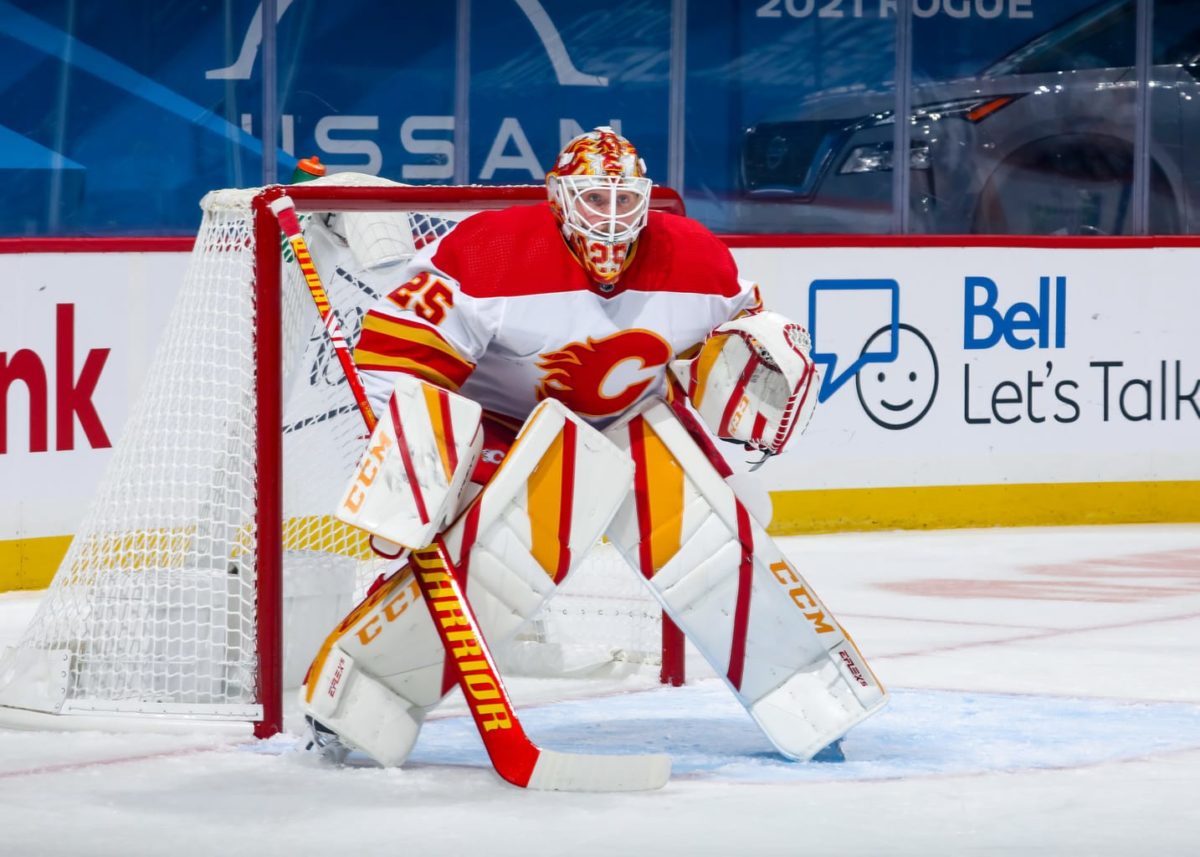 You wouldn't have known the Canucks were losers of six straight if you had watched Saturday night's game. There is no way to put it other than the fact the Flames were downright brutal. Markstrom once again did everything he could, including kicking aside all 20 first period shots he faced, but it turned out not to be enough as Vancouver went on to win the game by a final score of 3-1.
Saturday night's game was one that seems to have cast some doubts over this team on whether or not they truly are inconsistent or simply aren't good enough. While I am still in the mindset it is the former, there are some major issues that need to be solved.
Studs & Duds of the Week
Studs:
Jacob Markstrom
You'd struggle to find a game, let alone a week, that Markstrom hasn't been a stud for the Flames. The 31-year-old has more than lived up to the six-year deal he signed this offseason and continued his hot play this past week as he stopped 106 of 111 shots. The great play helped improve his season totals, as he now owns a magnificent 2.33 goals against average and a .925 save percentage.
Andrew Mangiapane
After failing to score a goal and registering just one assist through his first seven games, Mangiapane has heated up. The 24-year-old has scored four goals in his most recent seven contests, including two this past week. Given his impressive 2019-20 campaign, along with how well he was playing early on this year despite not being rewarded, this recent outburst isn't all that surprising. The Flames will be counting on him to continue scoring goals for the remainder of the season, something he is likely to do.
Duds:
Josh Leivo
When the Flames signed Josh Leivo to a one-year deal this offseason, it was expected that he would be a valuable addition to their middle six. With the numbers he had been able to post with the Canucks over the past season and a half, he looked like he would be able to contribute very nicely to Calgary's secondary scoring.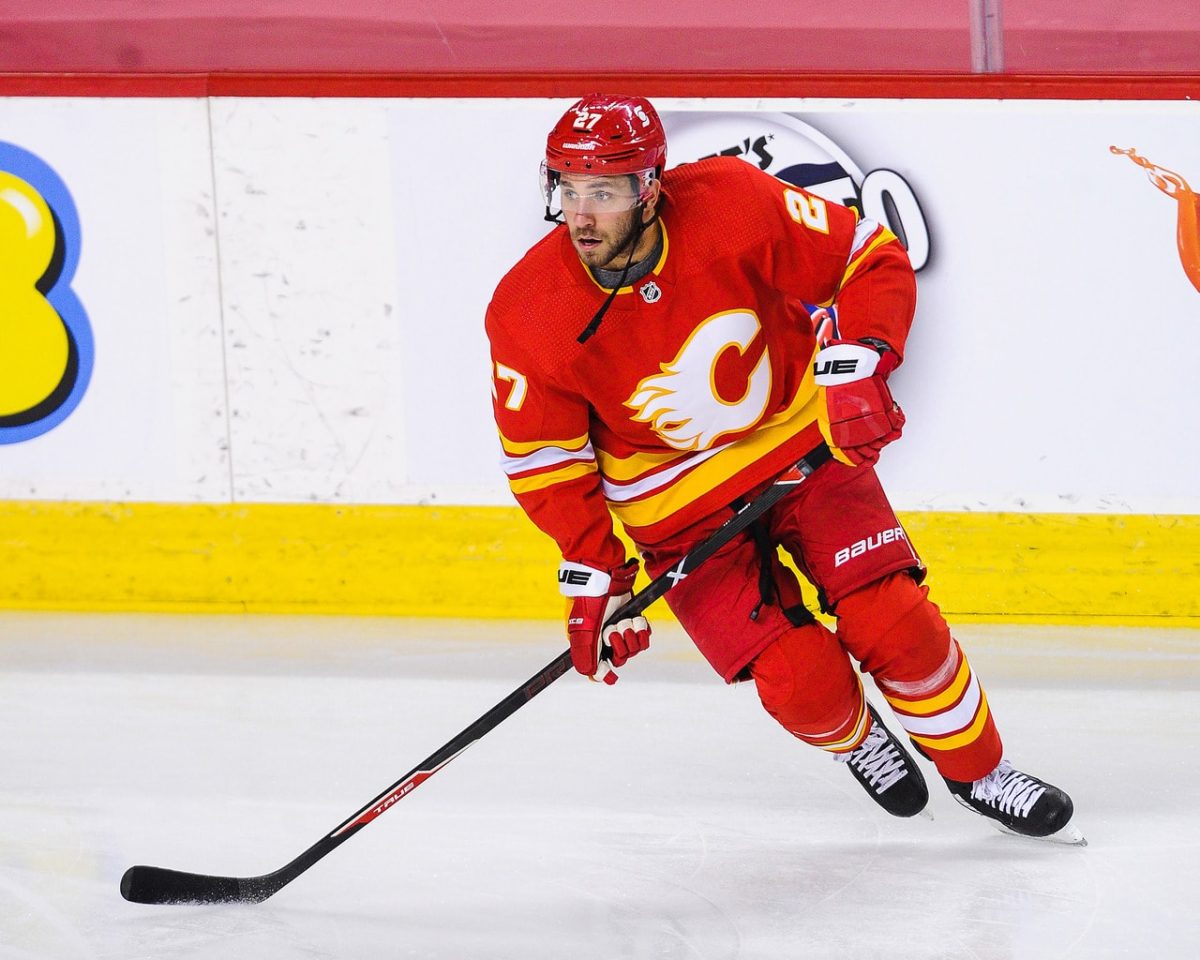 That has not been the case, however, as Leivo is stuck with just two assists in 13 games played. He actually started out this past week pretty well, recording an assist on Froese's goal to put them up 2-1. The other two games were quite bad, however, particularly the most recent against the Canucks where he was on the ice for all three goals against despite receiving less than 12 minutes in ice time. He has already been scratched once this year and could have that happen plenty more in the near future if he isn't able to get it together.
Joakim Nordstrom
Like Leivo, Nordstrom signed a one-year deal with the Flames this offseason. While he wasn't expected to put up much offensively, he had been a great physical presence on the Boston Bruins' fourth line the previous two seasons and was expected to bring that energy to Calgary this year.
Unfortunately, that side of Nordstrom's game has yet to be seen. While he has done a good enough job on the penalty kill, he has provided almost nothing at even strength and is seeing his ice time take a hit as a result. Over these last three games, he averaged just 9:40 in ice time, which is quite a drop from the 12:06 he averaged in Boston last season. He too could soon be taken out of the lineup if he isn't able to step up his game.
Upcoming Games
Up first for the Flames this week are two more games against the Canucks, with the first taking place tonight and the other on Wednesday. Vancouver has really struggled this season with a 7-11 record to this point, which has them sitting sixth in the North Division.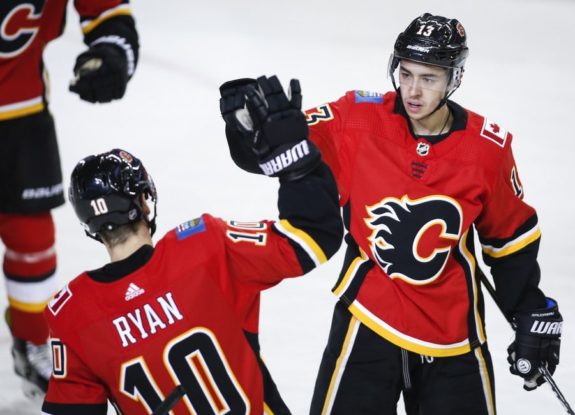 The Flames are the better of the two and have proven so through the first four games they have played against one another with a 3-1 record. However, as Saturday night's game proved, there are no easy wins in the NHL, and if the Flames come out with another lacklustre effort, they will be in trouble. If they play like they are capable of, they should be able to come out of both games with two points.
After Wednesday night's game, the Flames have just one day off before taking on the Edmonton Oilers in a back-to-back on Friday and Saturday. During the first and only meeting of these two teams this season, the Flames came out on top with a 6-4 win.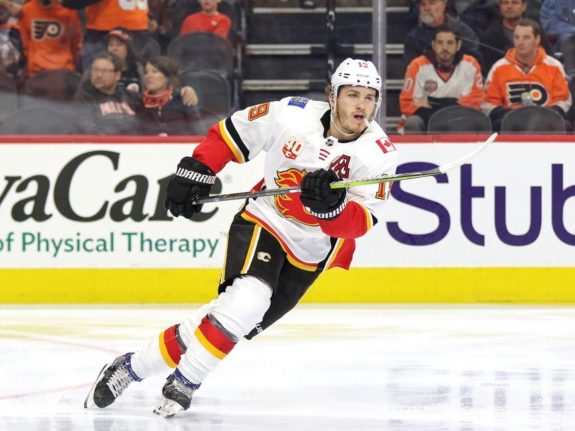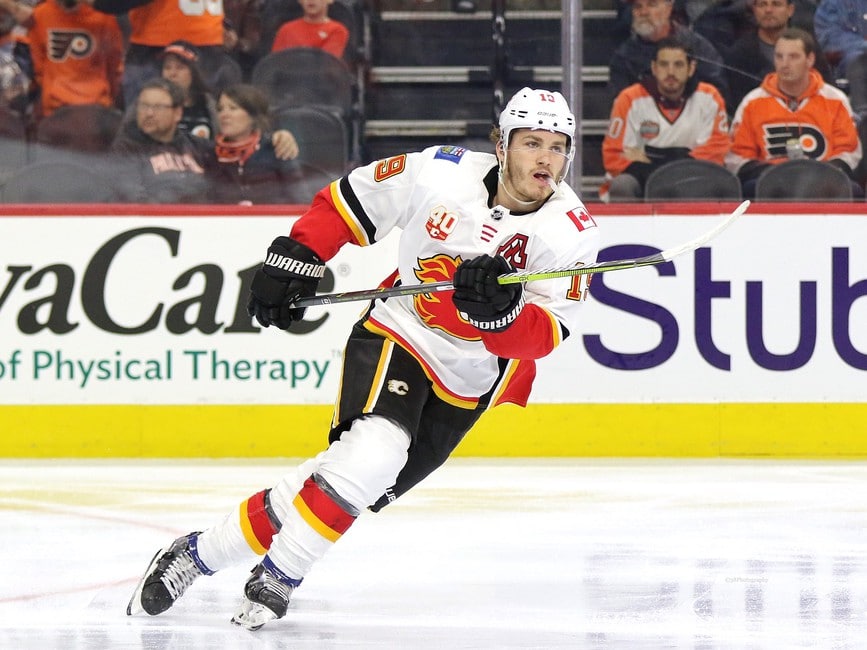 Edmonton provides a challenge for the Flames given not only the obvious threat of Connor McDavid and Leon Draisaitl but also the fact that their depth scoring has really come together as of late, which has played a big role in their current three-game win streak. These games should both be fiery back and forth affairs that will hopefully see the Flames at their best, and perhaps ones that can help them discover some true consistency.
---
---
Colton Pankiw is a former Jr. A hockey player who now provides his knowledge of the game through writing. He's been a very active and reliable source for nearly two years at The Hockey Writers. He is a credentialed writer for the Calgary Flames but also does features on other teams throughout the league. Other writing contributions include: Yahoo Sports, Las Vegas Chronicle, Oil On Whyte, and Markerzone.com. Colton is also a co-host of both Oilers Overtime and Flames Faceoff podcasts. Any interview requests or content info can be made through him on Twitter. Take a look at his work here.