The Selke Trophy is given to the "forward who demonstrates the most skill in the defensive component of the game," and while offensive output is not mentioned in the description, it too is a factor. Although left out of this year's nominees, it is an award the Florida Panthers' Aleksander Barkov is not only worthy of, but one I expect him to win, if not next season, very soon.
What likely held him off the ballot this season was the failure of his team to make the playoffs. When considering league awards, the success of the team can be considered, and of the three nominees – Patrice Bergeron of the Boston Bruins, Sean Couturier of the Philadelphia Flyers and Anze Kopitar of the Los Angeles Kings – all three made a postseason appearance. Regardless of Florida's outcome this season, there is no denying Barkov was brilliant. In a league in which success is now driven by superstars, Barkov appears to be on the brink of becoming one of the NHL's best players.
Defensive Forwards Becoming Most Valuable
As we saw all year, scoring has drastically increased. Given the skill level in today's league, players whose sole contribution is in the offensive zone no longer come at a premium. It would be irrational to claim a player like Phil Kessel or David Pastrnak are a dime-a-dozen, because that is far from the truth, but highly skilled offensive players with limited defensive abilities have become far less sparse than they once were. Instead, a player who can play in all situations and produce quality offensive numbers such as Barkov, have become the centerpiece of teams.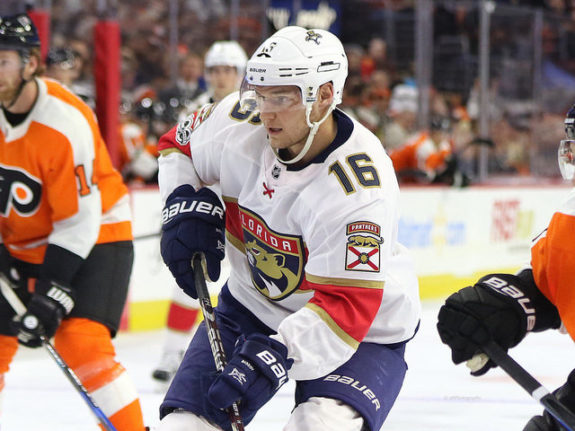 Similar to what makes a Selke nominee worthy, Barkov thrives in all situations. Head coach Bob Boughner has the ability to trust his best player in a top line, power play and penalty kill role (he led the NHL with five shorthanded goals), a privilege very few coaches have. Prior to this season, Barkov was certainly no secret, but, after a 78-point season in 79 games, one would think next season he will blossom into a full-fledged star – a player that can put his team on his back and feels comfortable doing so.
Barkov Next Season's Nathan MacKinnon?
Nathan MacKinnon of the Colorado Avalanche is a prime example of what Barkov may be capable of. MacKinnon was always good – there was never a doubt he was talented, but this season he finally established himself as truly great.
Colorado's star forward is the primary reason the Avalanche were able to take hold of the final playoff spot after finishing as the NHL's worst team the year before. No season is the same and MacKinnon's points next year may go up or they may go down, but he is capable of utter dominance and it's a level the Panthers hope their former second overall pick can reach.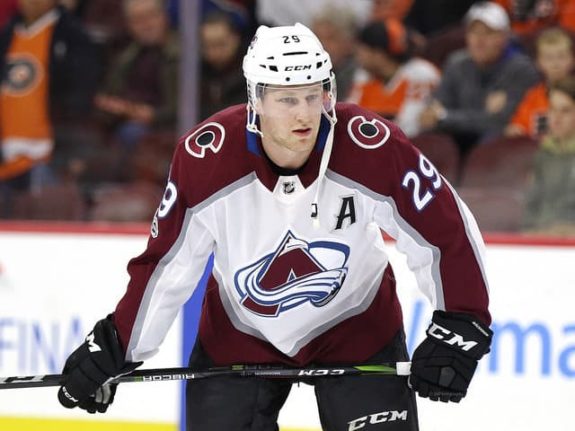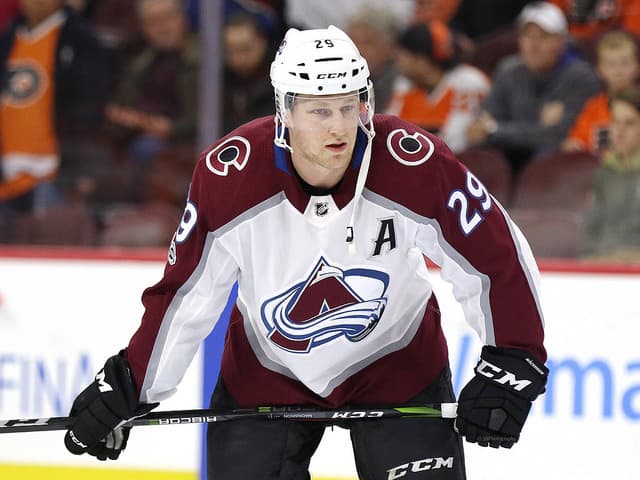 Barkov, taken right after MacKinnon in the 2013 NHL Draft, shattered his previous career-high of 59 points this season and for the most part was able to stay healthy, an issue he has had in the past. Already scoring at nearly a point-per-game pace, he will be entering his sixth season at only 23 years old and considering most players only get better in their mid-twenties, one would expect Barkov to be among the league's elite scorers next season.
Star Forwards' Success Equates to Panthers'
Perhaps what is most encouraging is Barkov's production on a team that drastically underwhelmed. Even though Florida missed the playoffs, they went 31-10-1 in the second half of the season and we got a glimpse of the team's potential as a result. If the Panthers can play an 82-game season at the same level, then the sky is the limit for Barkov.
For as much as production is about individual skill, it is also very much about the team. Of the 30 players who reached the 75-point plateau, 21 were on playoff bound teams. Of the 21 players who reached 80 points, 17 made it to the postseason. There is a clear correlation between player success and team success, and when Florida becomes elite, so will Barkov. Already possessing the physical skills that made him a NHL All-Star, the way Barkov thinks the game may be what puts him over the edge next season.
Hockey's Intangibles Are the Difference
What Barkov has that is much harder to find is top-notch hockey sense, giving him the ability to make an impact in both zones. Almost always in the right position and rarely ever making detrimental mistakes, his hockey IQ is among the best in the league. A skill that some believe can't be coached, some believe can, it is often the difference between a good player, and a great one. It's a quality that Selke-worthy forwards possess, as complete players are much more difficult to find.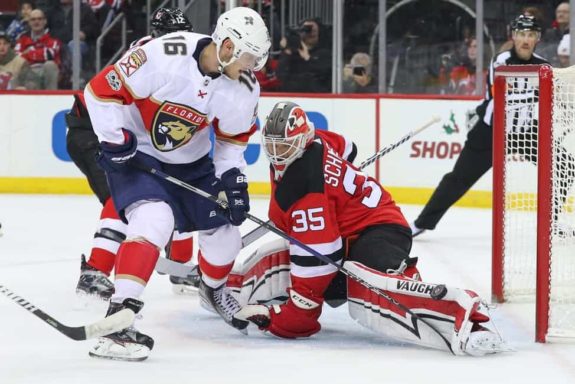 Leading the team in points, assists, and short-handed goals, Barkov ended the season with a plus-nine rating, good for third on the team. Plus/minus can be a misleading stat, but on a team that failed to impress for half of the season, his stats indicate his value to the organization and the all-around game he brings to the team.
Will Barkov Hoist the Hardware?
Considered to be a dark horse in this year's Selke race, some were surprised to see his name left off the ballot. This year's nominees are all deserving, but if he can stay healthy next season, expect Barkov's name to be in the thick of things in April 2019. Depending on how things go, he may even be in the Hart Trophy conversation for the Most Valuable Player in the league. One thing is for certain though, the young Finn is going to be an NHL star for many years to come.